Report from March 18th, 2020
Yesterday, I left Lake Tahoe, CA and its extremely deep powder to drive back home to Park City, UT.
I was isolated.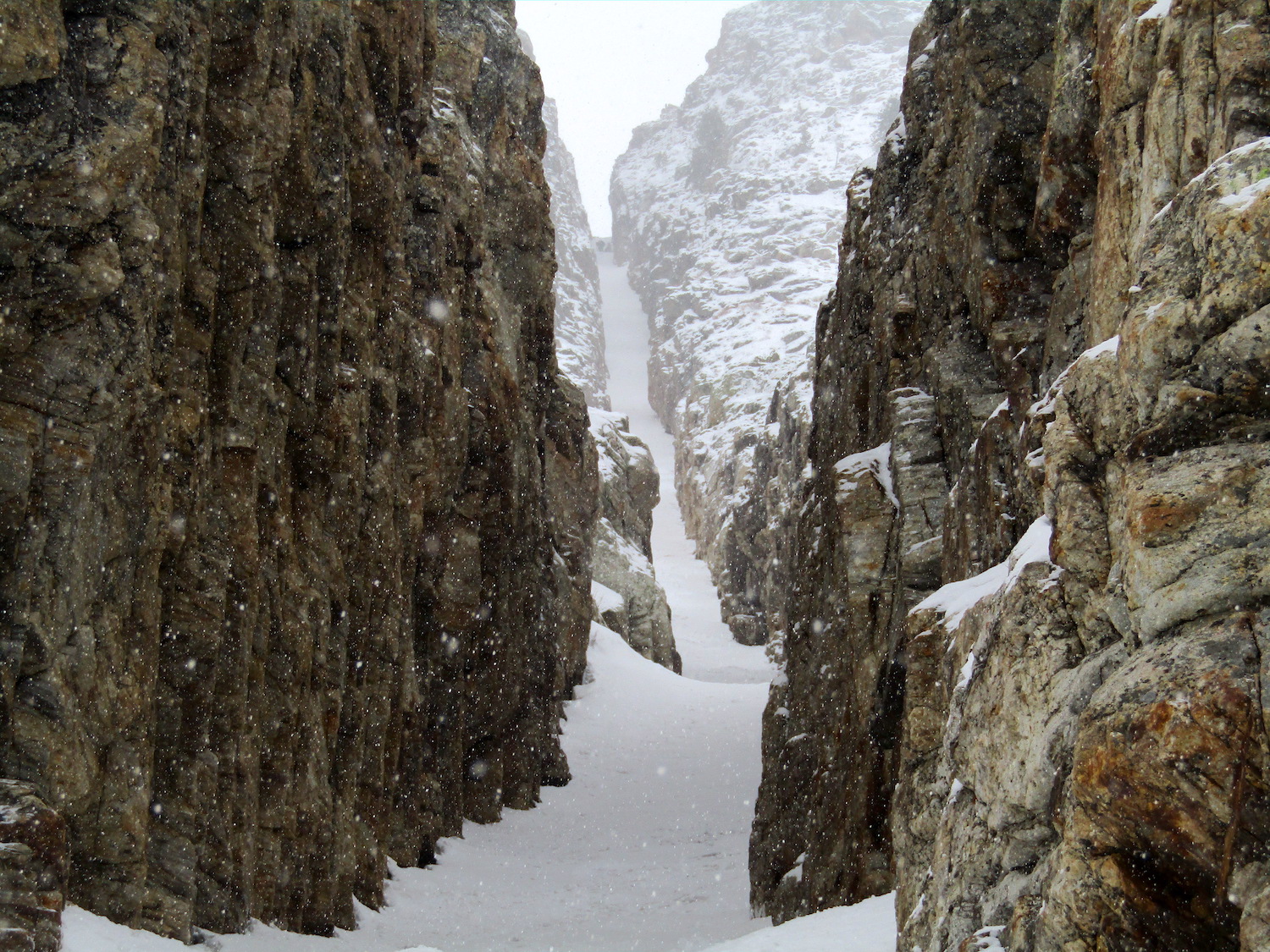 Extremely isolated as I spent the day solo in my car driving through one of the lowest population locations on Earth.
I hiked up and skied the legendary Terminal Cancer Couloir in the Ruby Mountains, NV solo.
I saw 10 different people come out of the chute before me, but we didn't interact.
The climb up was pleasant – my mind wandering in the solitude.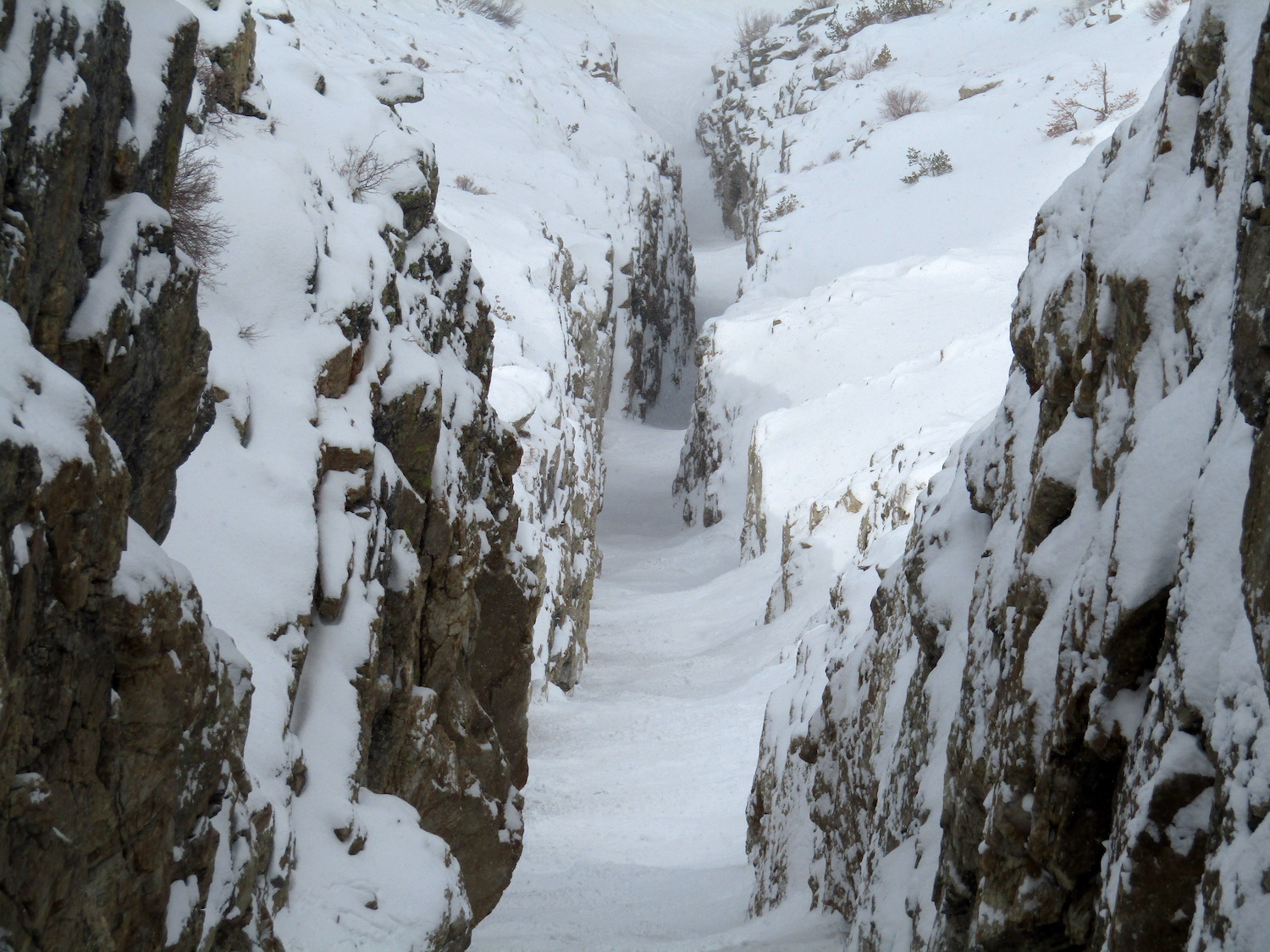 The snow was firm, dust on crust, creamy, punchy, weird, and fun.
I had skied this line back in late January in wind-buffed conditions on my big skis and I was excited to come back and hit on my baby skis.
The baby skies rocked it.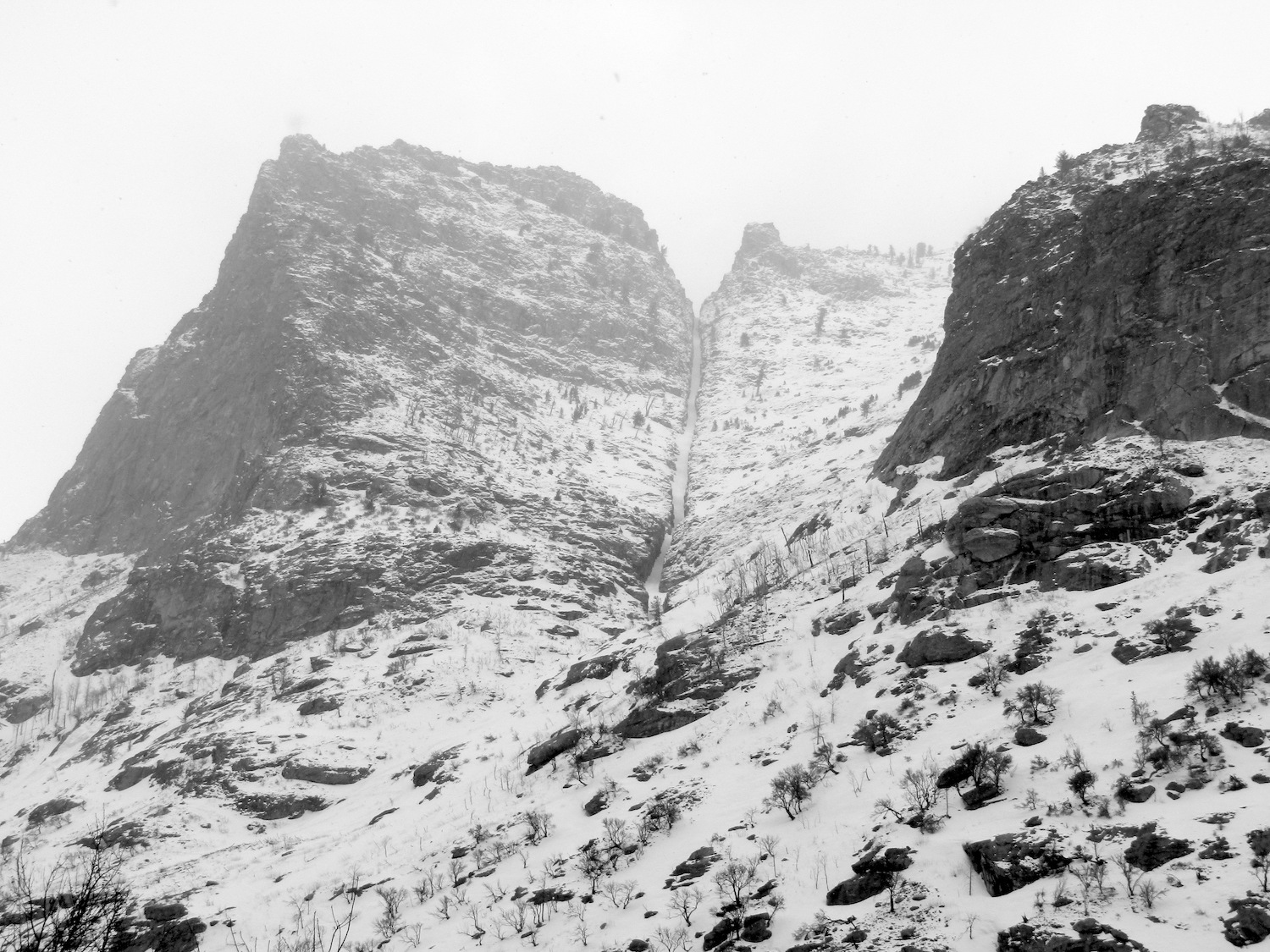 Much more nimble and agile and fast and fun.
I ripped down breathing as hard as I could skiing as fast as I could.
It was a rush to watch the walls whizzing by.
It was wild to occasionally hear my tails go "Click" against the rock walls.
I emerged from the couloir breathless, elated.
Terminal Cancer is a ridiculously great way to break up the drive across Nevada.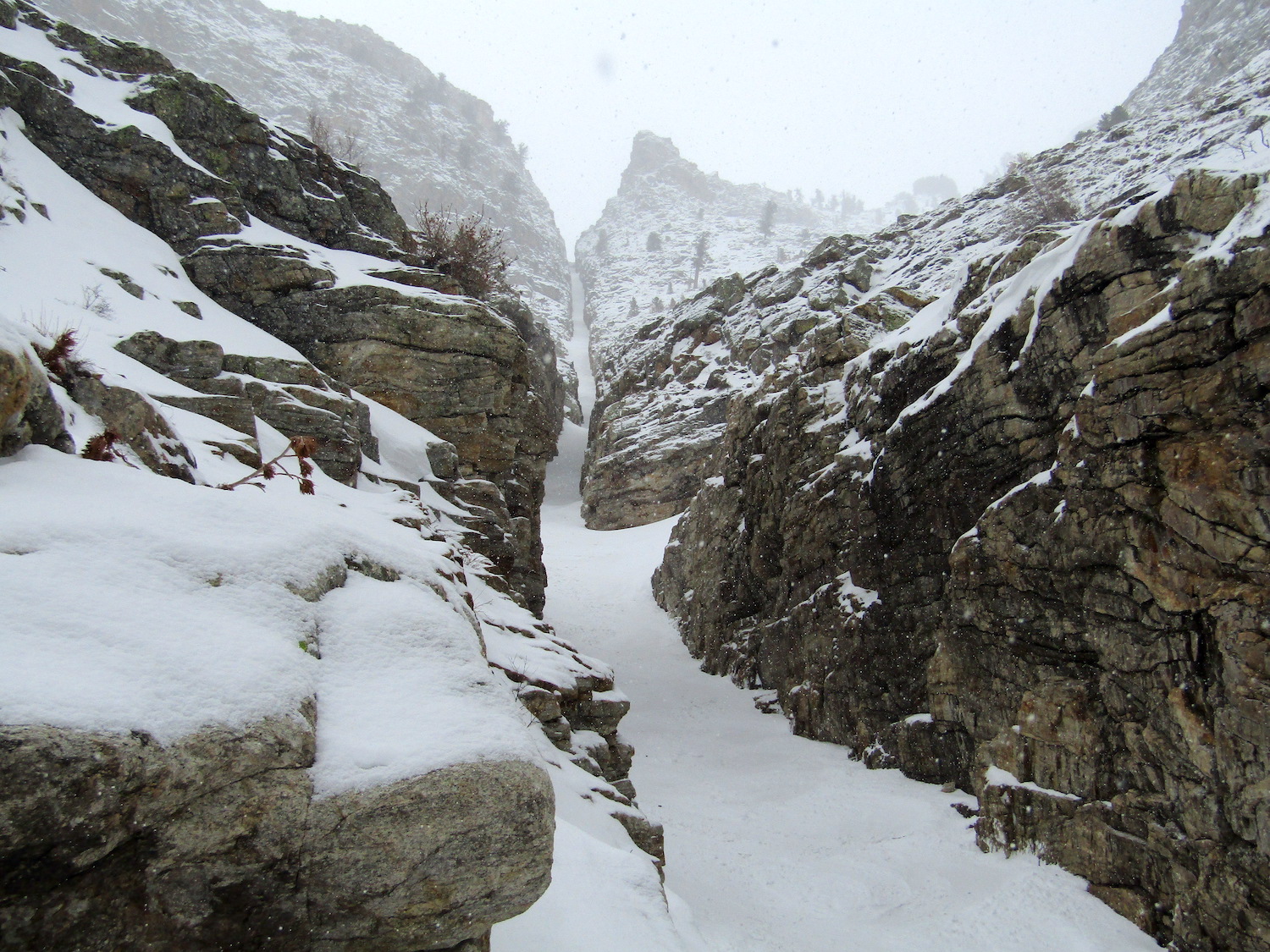 Tips: 
I didn't have crampons nor ice-axe but I wish I'd have had crampons at least – I will bring them next time.
You can boot all the way up the to chute right now from the road and skins aren't needed due to the low snow/firm snow.
The bottom is melting out fast and it may not be skiable down to the road soon.