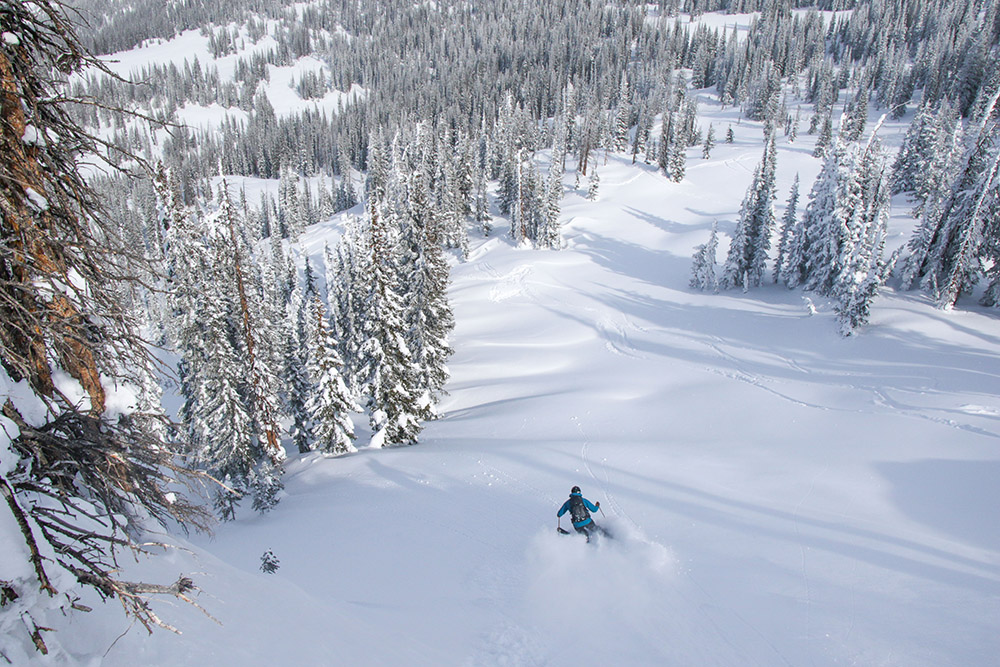 A ski patroller wrote a backcountry guidebook for Buffalo Pass in Colorado and his former employer sued him for it. Stephen Bass used to be a backcountry cat-ski guide with Steamboat Powdercats, which operates on Buffalo Pass near Steamboat Springs. He and publisher Andy Sovick with Gunnison, Colorado-based Beacon Guidebooks—whose books offer detailed photos, maps, and terrain tips to popular backcountry ski zones in Washington as well as ski lines around Crested Butte, Silverton, and Berthoud Pass in Colorado—were about to publish a guidebook this year that would help backcountry users get around Buffalo Pass. But before they could, they received a cease and desist letter from Steamboat Powdercats which shortly turned into a full-on lawsuit.
Steamboat Powdercats, which has had a permit with the Routt National Forest to bring guests into snowy terrain around Buffalo Mountain and Soda Mountain since 1983, said that there was an issue of safety and that the guidebook would increase the danger of recreating on Buffalo Pass. But Bass and his publisher Andy Sovick disagreed saying that it wasn't safety that Steamboat Powdercats was concerned with—it was increased popularity.
Stephen Bass is a ski patroller at Utah's Powder Mountain ski area and was a guide with Steamboat Powdercats for two seasons. He said in an interview with the Colorado Sun that he wrote the guidebook because it would "help organize crowds and help move people around more safely." According to Bass, Buffalo Pass can sometimes be surprisingly crowded which increases the likelihood of human-triggered avalanches.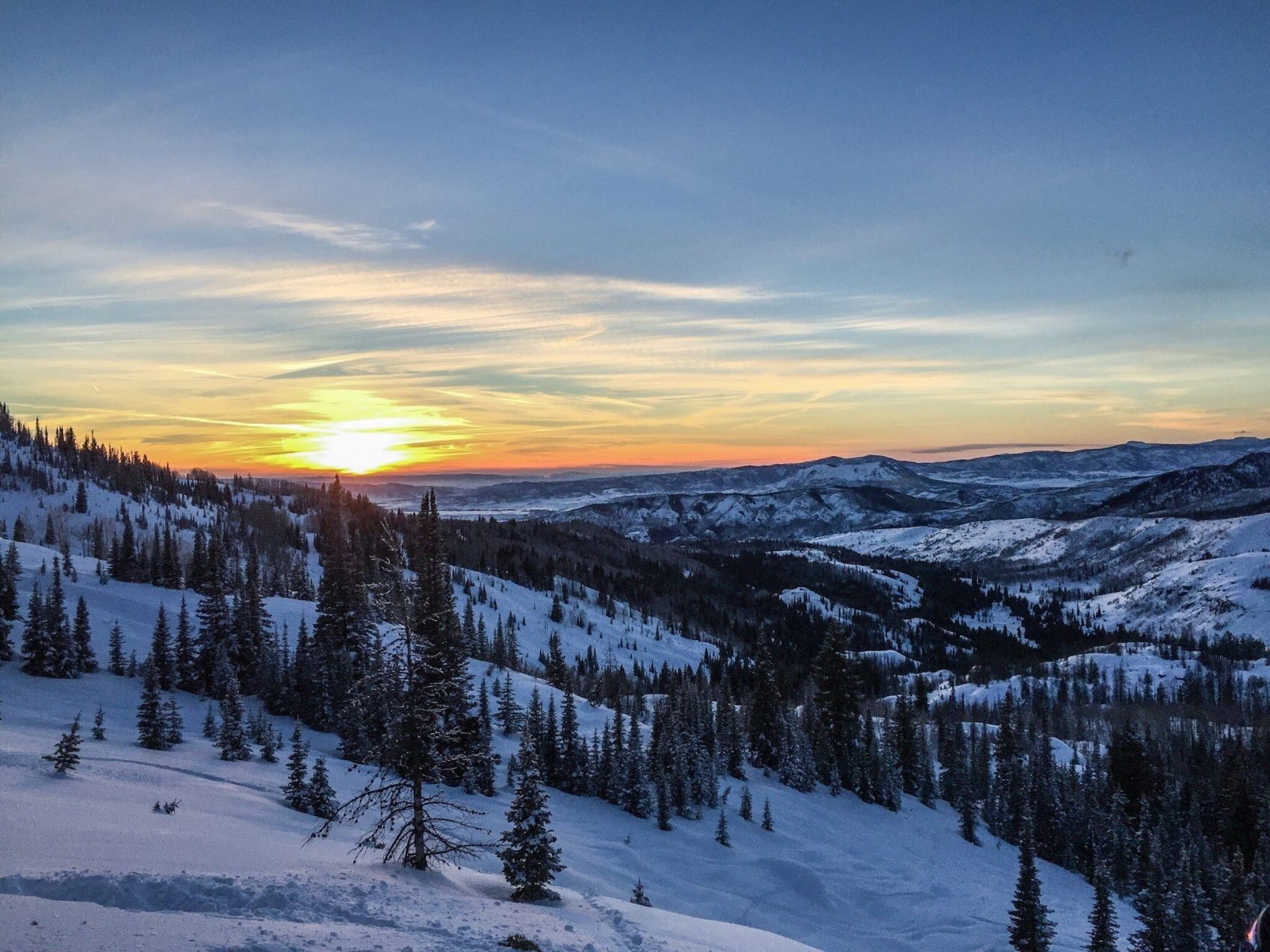 Bass said that he wanted his book to offer not only run names but navigational tools and unofficial rules about accessing public lands that are shared with a commercial cat skiing outfitter. He wanted to use the same run names that Steamboat Powdercats used so that everyone (especially search and rescue teams) could be on the same page in the event of a backcountry accident or rescue. So he reached out to his former boss at Steamboat Powdercats to let him know about his upcoming guidebook and, to his astonishment, he opposed his book's publication. Shortly thereafter Bass received a cease and desist letter from Steamboat Powdercats' lawyer.
And then he was being sued. In a lawsuit filed seeking to temporarily stop publication of the guidebook, the company argued that Bass, who left the company on good terms in 2019, is using proprietary information and "trade secrets" for personal gain, the Colorado Sun reports.
"I was surprised to say the least." Bass said in a phone interview. "I sent an email to give them a heads up I was writing the book, letting them know about some of its content and the etiquette used to help sled-skiers recreate safely alongside snowcats. I felt fine about the conversation we had and then two days later I got a cease and desist letter. It was a little shocking."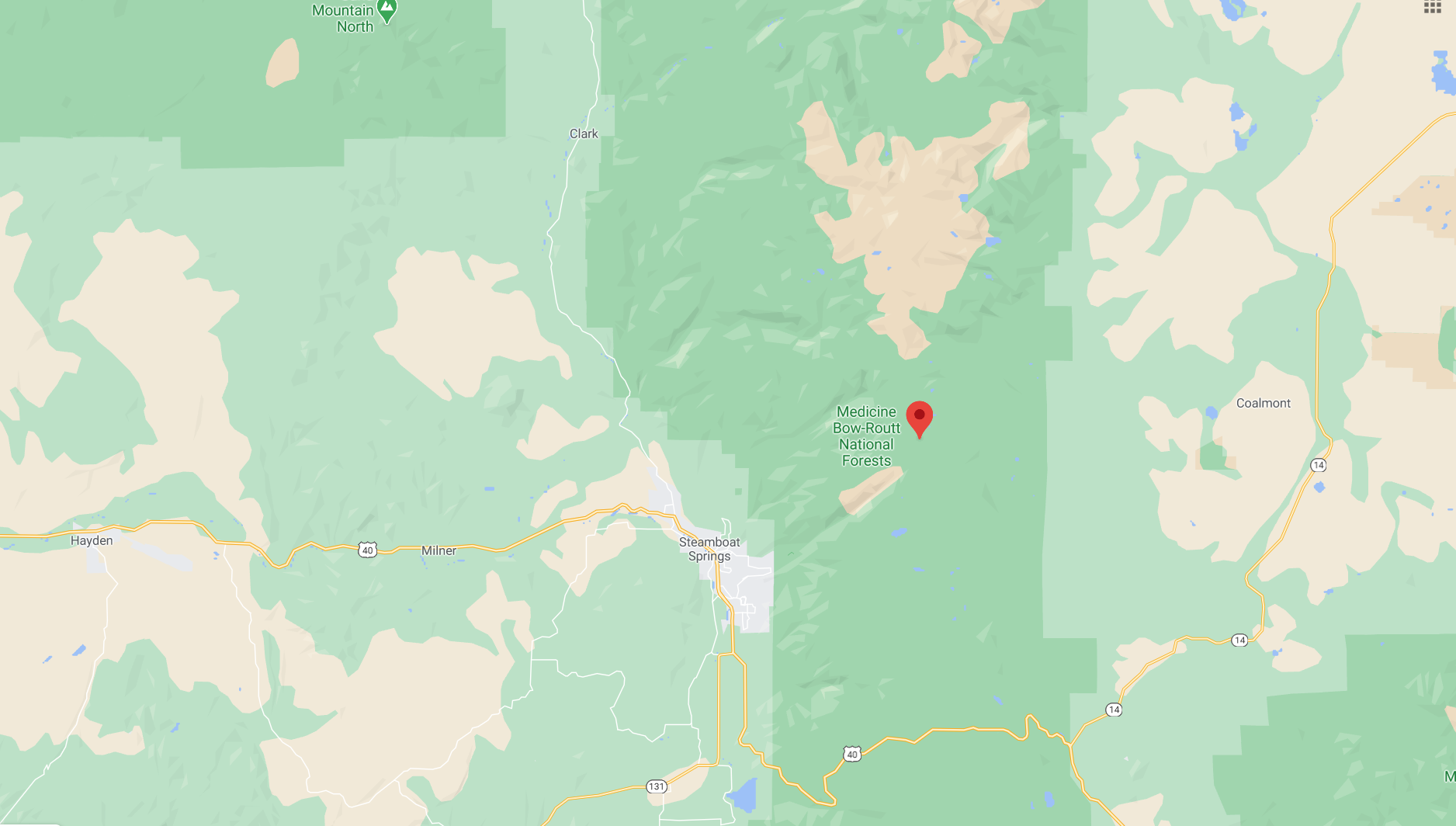 Rampant use of Buffalo Pass is a major concern, according to Bass, but he sees the guidebook as a means to help backcountry users navigate the area's dangerous, avalanche-prone terrain safely. Steamboat Powdercats didn't see it that way.
SnowBrains reached out to Eric Deering, Steamboat Powdercats' director, and he declined to comment. Tony Clapp, SPC's attorney, on the other hand, said in a quote shared by the Colorado Sun that the company isn't looking to limit access to Buffalo Pass and it's not necessarily trying to keep the guidebook from getting published. Clapp told the Colorado Sun:
"The guidebook for that area has too much information and will give a false sense of confidence to the potential user and could very well lead to trouble in the backcountry versus enjoying the backcountry."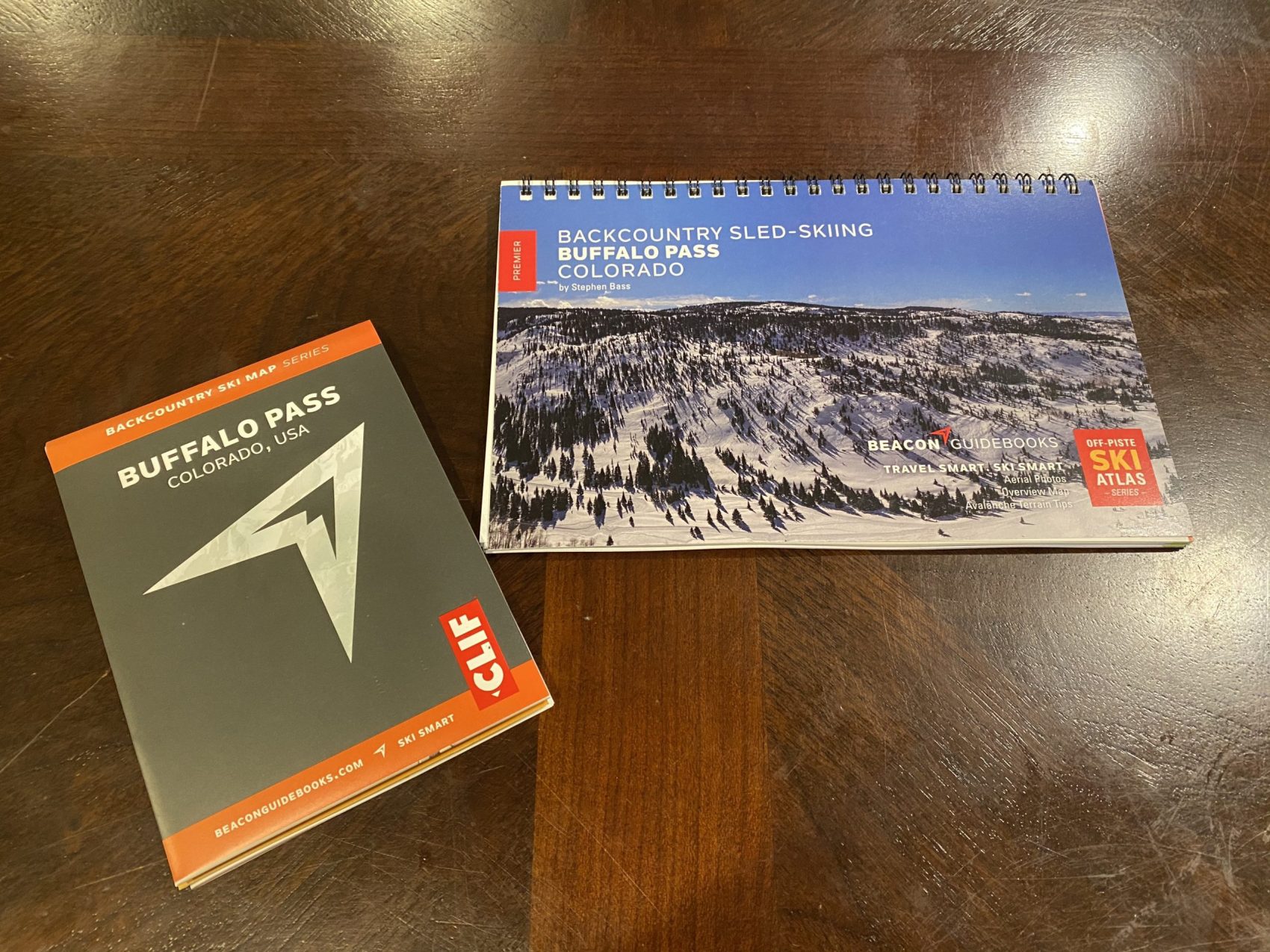 At that time Bass said he "vehemently" disagreed with SPC's argument that "more information leads to higher confidence." And, after spending several months producing the book, Sovick and Bass entered into a tense legal battle—something nobody foresaw, nor wanted. It was especially startling to Sovick that using established run names had created a legal issue.
"Usually the only negative feedback I've gotten with these guidebooks is not using established run names—never for using them," Sovick said in a phone interview.
Safety, protocol, and etiquette is something Bass' book has to deal with—or any backcountry guidebook for that matter, according to Sovick. And at the time of the lawsuit, he questioned what everyone's responsibility was towards this book when it came down to promoting safety in the avalanche terrain. Backcountry safety is something Sovick promotes in all the guidebooks he publishes.
"I'm 100% certain we can prevent deaths by communicating proper information about avalanche terrain," Sovick said in an interview with the Colorado Sun.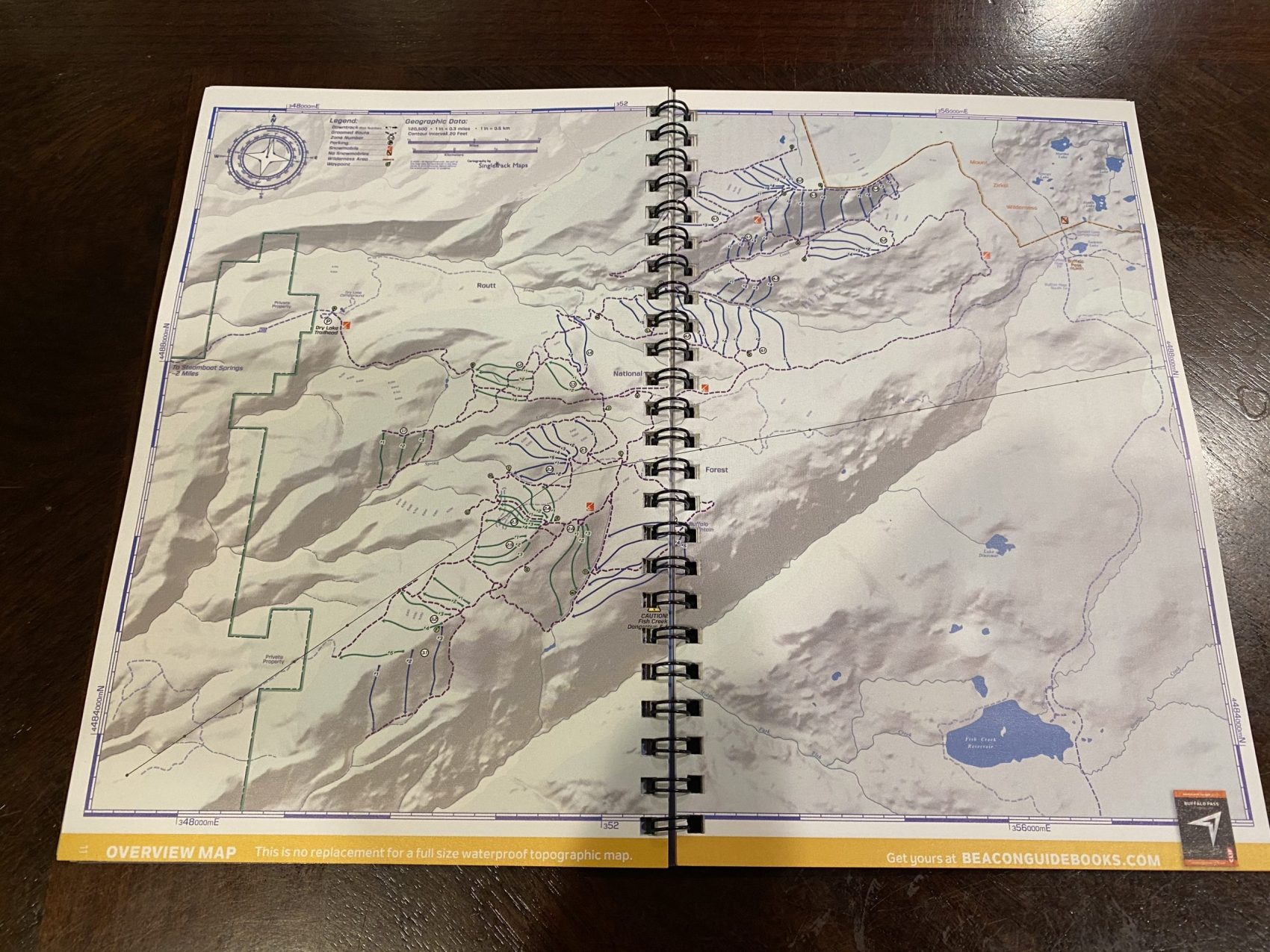 According to the Colorado Sun article, Steamboat Powdercats' permit with the Routt National Forest is not exclusive, and they can't actually close areas to public access. They don't have to perform avalanche mitigation with explosives, either. So when SPC builds a snow-packed road using snowcats to access pick-up and drop-off points for their clients, they do not have exclusive use of that road, Aaron Voos told Colorado Sun, the public affairs specialists for the Medicine Bow – Routt National Forests.
Little to no leeway between Bass and Steamboat Powdercats ensued for months—that was, until both parties reached a settlement. Before the settlement, Bass and Sovick worried that the lawsuit could set a bad precedent, giving commercial operators greater power over average citizens in legal battles like these. If two parties both operated in the same publicly-accessed area, and one was writing a guidebook that could bring more people to it and the other didn't want more people coming to it—would the side with more resources to fight an expensive battle in court have the final say? This was Bass' and Sovick's concern for a long time.
Then on Dec. 1, a settlement was reached. Bass and Sovick agreed to change run names and waypoints in the guidebook that were not already established by USGS. According to Bass, both sides have reached a consensus and are comfortable with the decision to change run names.
"All parties were happy with the end result and I don't have any animosity or ill-feelings going forward," Bass said.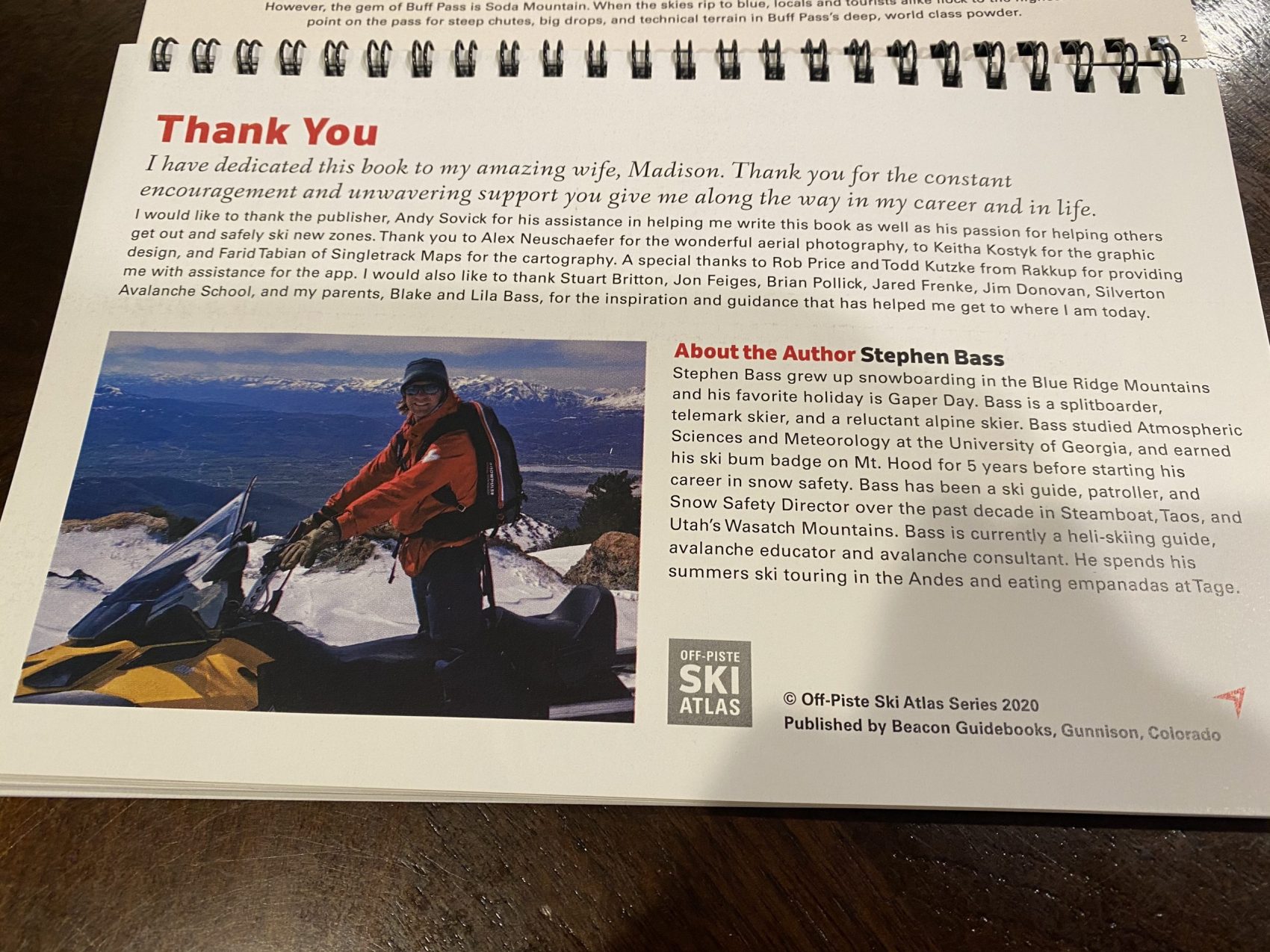 Although the established run names couldn't be used in Bass' book, a silver lining may remain, according to his publisher. Sovick said that this lawsuit helped generate a healthy discussion on the topic of writing backcountry guidebooks, sparking questions like:
"What's the best way to write a guidebook? What's the best way to communicate, and what does need to be communicated to people?" Sovick wondered.
He said it's a question that he's excited to arrive at when writing guidebooks instead of "bickering about whether we should be writing guidebooks." Bass, too, had some lingering questions in regards to public lands usage that could draw serious implications for the backcountry community at large:
"I think with an increase in usage of public lands—especially in a corona-world—you're going to see more overcrowding" Bass said. "The discussion, in part, is going to move to the Forest Service to manage these lands while still letting people enjoy them."
No one can tell the future of a beautiful and intense place like Buffalo Pass—whether it will become more crowded, more dangerous, or more respected. With more people getting into backcountry skiing this pandemic year than in years prior, it may not come as a shock that popular backcountry zones such as Buff Pass may become more popular. And a guidebook may contribute to this surge in popularity, or it may not. But people will still be going there to ski, cat-ski, and recreate regardless. And in a world where the summit is optional but getting back is mandatory, the more information available to the backcountry user snaking his or her way through avalanche terrain—the better.