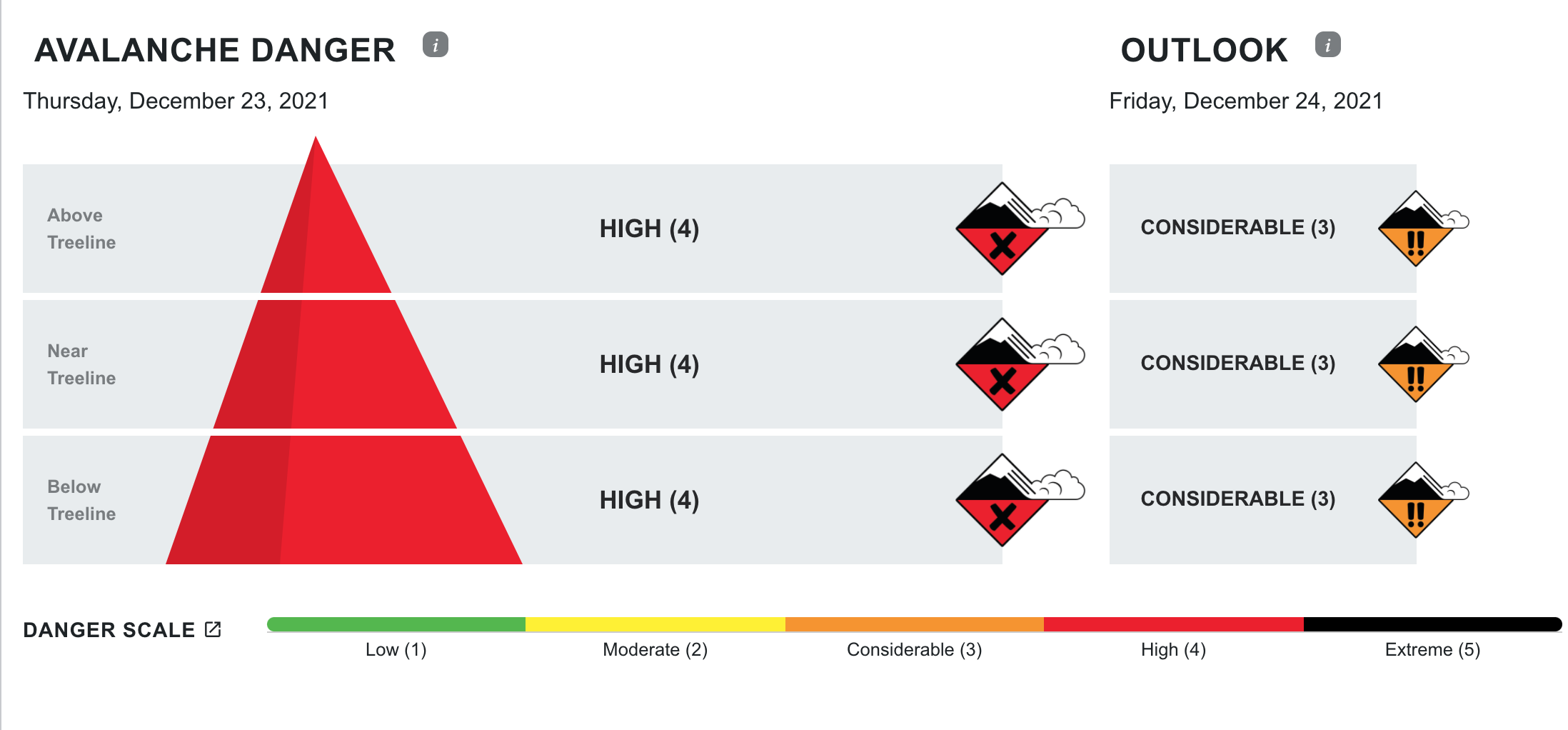 The much-anticipated Holiday storm is coming. Estimated snow totals are looking high—feet of snow for the Sierra through the weekend, with some places like Mammoth Mountain seeing anywhere from 7-10 feet of snow by Tuesday.
Wow. 
But with great snow comes great avalanche danger, which is why the Sierra Avalanche Center has issued an 'Avalanche Warning ' for the Lake Tahoe region through Friday. Details can be viewed below:
* WHAT...HIGH avalanche danger is expected from Thursday morning
  through Friday morning in the mountains.

* WHERE...Central Sierra Nevada Mountains between Yuba Pass (Hwy
  49) on the north and Ebbetts Pass (Hwy 4) on the south,
  including the greater Lake Tahoe area.

* WHEN...In effect from Thu 07:00 PST to Fri 07:00 PST.

* IMPACTS...A large multi-day storm brings high intensity
  snowfall and very strong winds to our area . Natural avalanches
  and human-triggered avalanches are expected. Some avalanches may
  be large and destructive.

* PRECAUTIONARY / PREPAREDNESS ACTIONS...Travel in, near, or
  below avalanche terrain is not recommended and should be
  avoided. This includes steep slopes below treeline.
If backcountry skiing or riding this weekend in the Tahoe area, please be sure to stick to terrain that's under 30° degrees in slope steepness with nothing steep above or adjacent to you. Dangerous avalanche conditions exist, and human-triggered avalanches are likely.