Brought to you by Visit Idaho and Ski Idaho
Report from Wednesday, February 24, 2021
The skiing here is worth its weight in gold and not silver. 
For the second stop on this Idaho Iditarod, I drove from Schweitzer to Silver Mountain to see what this place was about. 
Silver Mountain is based out of Kellogg and has the longest gondola in America, stretching over three miles of mountainous terrain direct from town. 
For a long time, Silver's gondola was the longest in the world.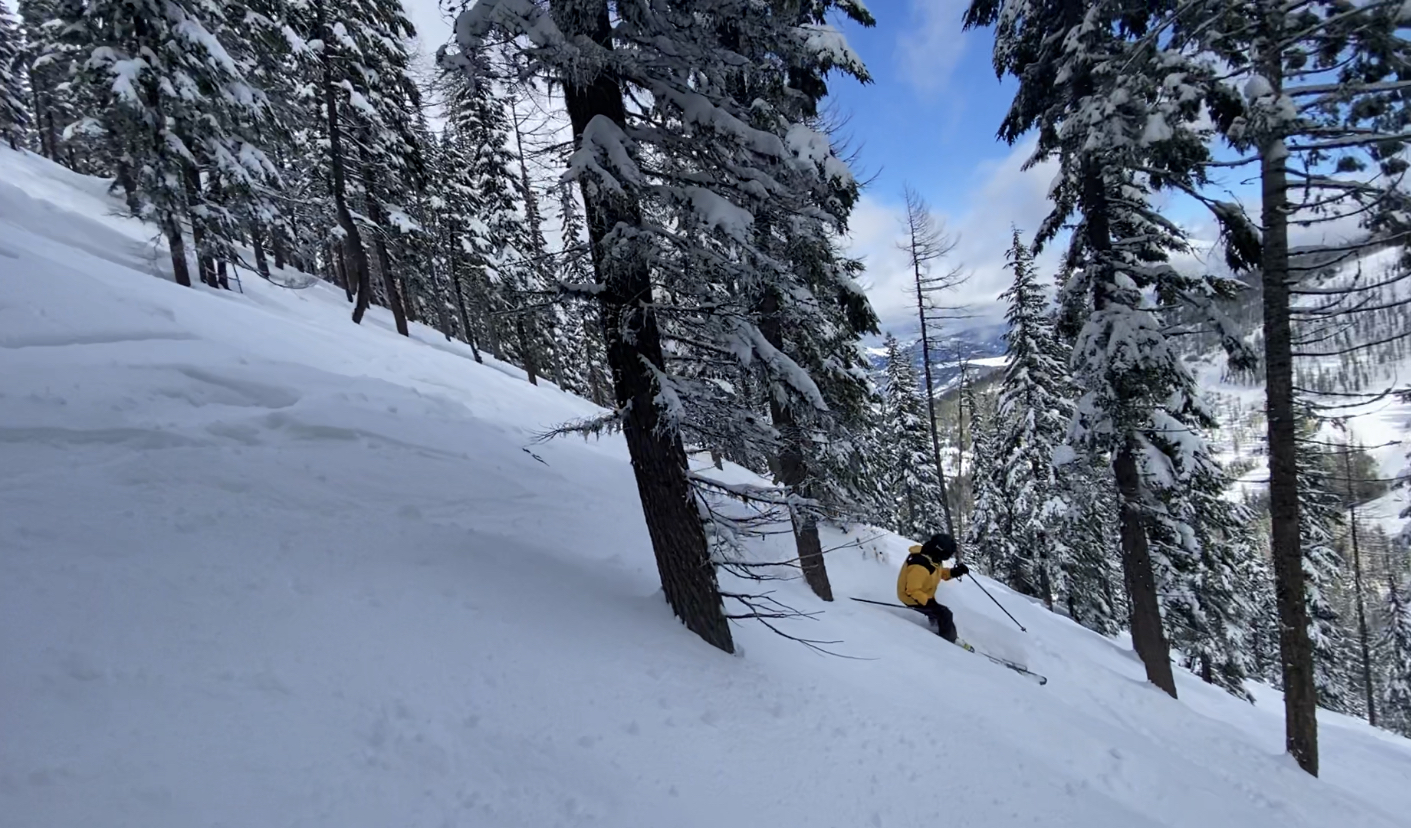 According to Tony, our marketing contact with Ski Idaho, one-quarter of the world's existing silver supply has been extracted from the Silver Valley in this part of Idaho.

Silver Mountain was originally 'Jackass Ski Bowl', which was started in the 1960s as just something for the miners to do in their spare time. It had one chair at the time (Chair 4).
It eventually grew into what is now one of Idaho's best ski areas.
9:30 am rolled around and it was all-board the three-mile-long gondola to the ski area.
I got off the gondola and the first thing I saw was Kellogg Peak with a chairlift running up it.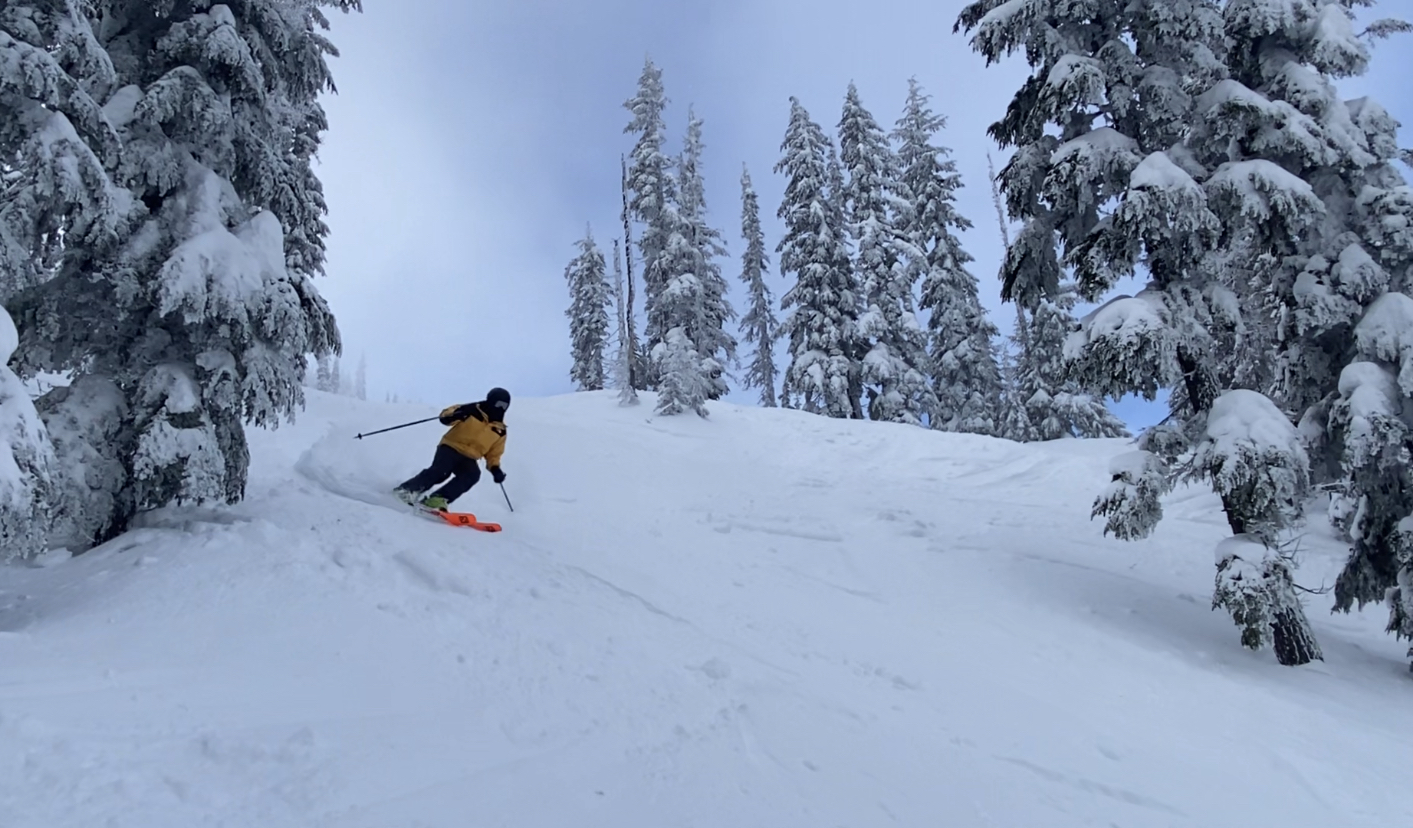 "Let's go there," I thought right as Gus Colburn, Silver Mountain's marketing lead suggested that we head that way. 
Gus has been skiing here since he was eight-years-old and loves this place to death. He said:
"There's a lot of great things about Silver Mountain. We have great tree-skiing. We have a whole lot of powder. But what sets us most apart is just the vibe of the whole resort."
And that vibe is quiet but powerful—Silver Mountain has the feel of a 60s-era mom-and-pop joint but with big terrain, phenomenal tree skiing, steeps, and the utter opposite of crowds. 
A hop, skip, and chair ride later and Gus and I were up top Kellogg Peak encompassed with stunning views of Idaho mountains in all directions.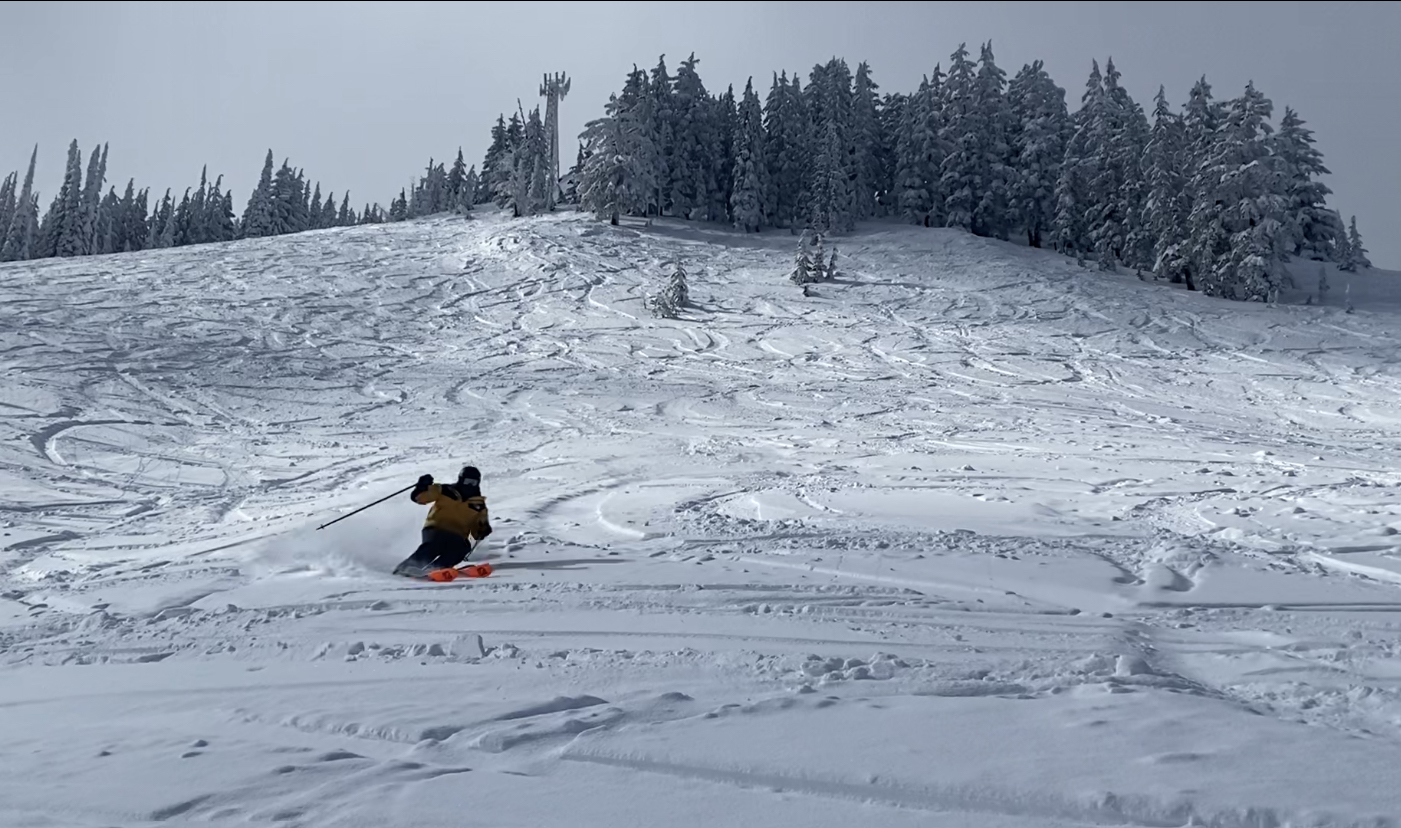 Gus took me down a tree-run near a trail called 'Tall Paul' and the leftover powder there was soft and smooth.
Paul was a really tall ski patroller that used to work here, according to Gus. 
The snow here is drier and lighter than what I'd been skiing at Schweitzer the past two days, and it just dumped nine-inches at Silver the day before last. 
With the sun shining, I chased Gus around the mountain, through the trees, up bootpacks, and down wide-bowls until noon when he had to clock into work. 
We found a fun cliff off Wardner Peak and sent it into fluffy snow.
Then we skied Gus' favorite run, 'Last Chance.'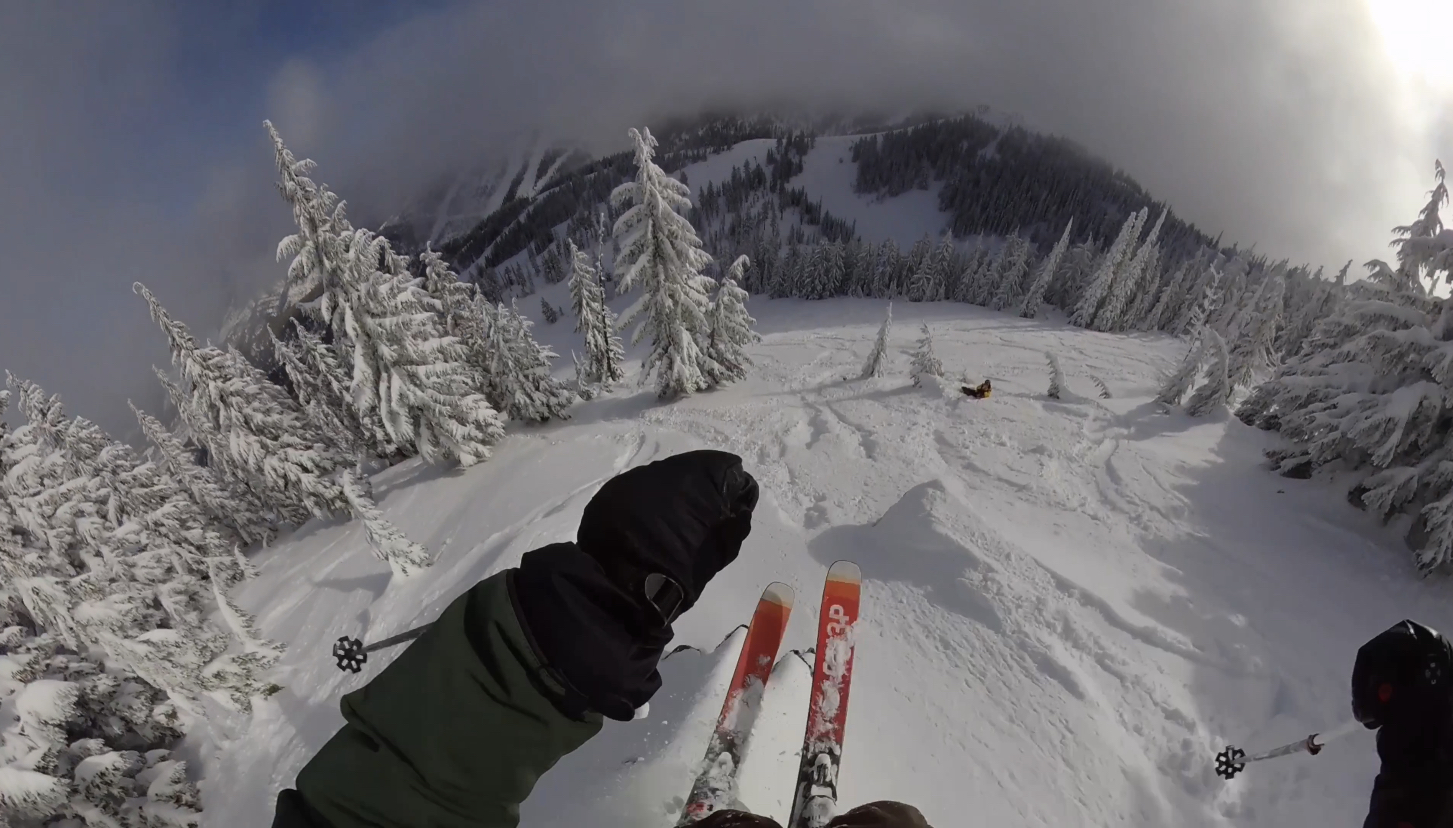 You could really find some high-speed turns down the groomers off Chair 4—the ski area's first and longest, red two-seater chair. 
The snow was forgiving and fast today, and just about everywhere you went at Silver Mountain you could lay down fresh tracks on the sides of the runs or just off in the trees. 
I saw a cat track under Chair 3 just begging to be jumped off of by a crazy Polish guy so I spun a couple 360s off it and bombed down with as much velocity as I could.
But the best turns of the day were through the gates in the North Face Glades off skier's right of Chair 2.
This part of the mountain is steeper and less skied-out than anywhere else I explored today.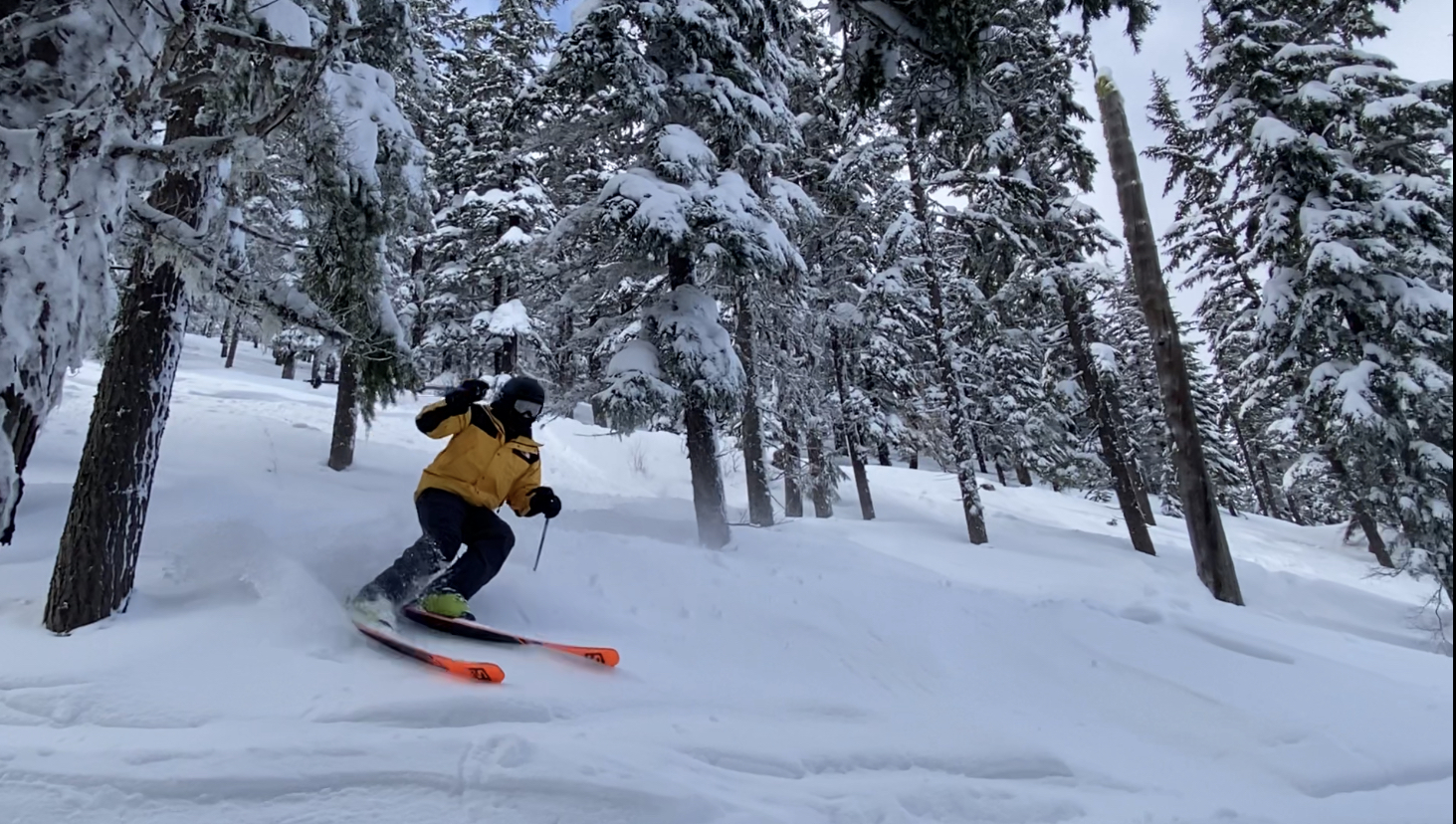 The trees in North Face Glades are perfectly spaced out with awesome snow stashed between them.
I lapped it three times back-to-back before finally calling it a day. 
The weather was good, the snow was good—the vibes were all good today. 
What more could you want? 
More from Idaho this week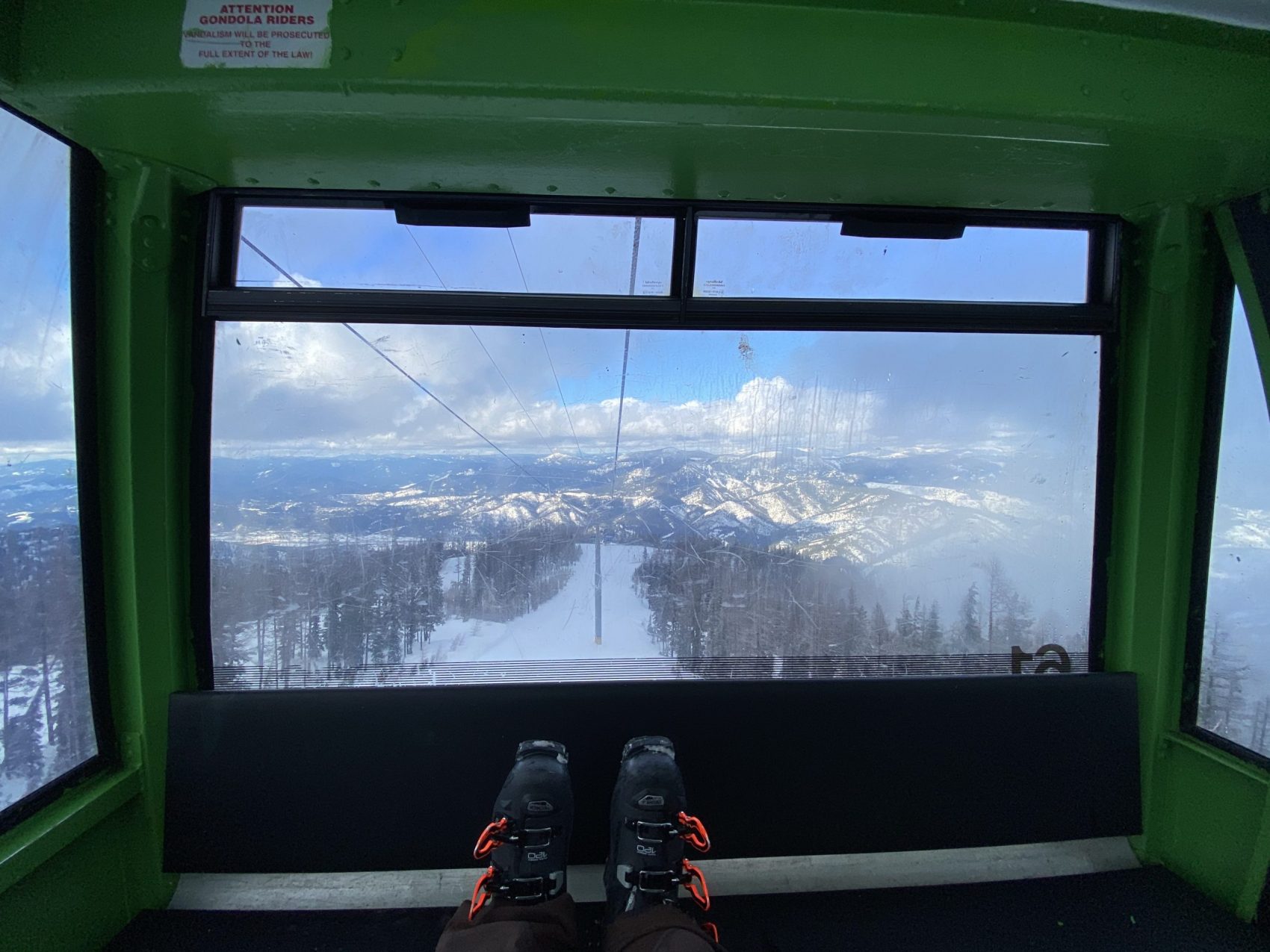 Snow Numbers

Trail Map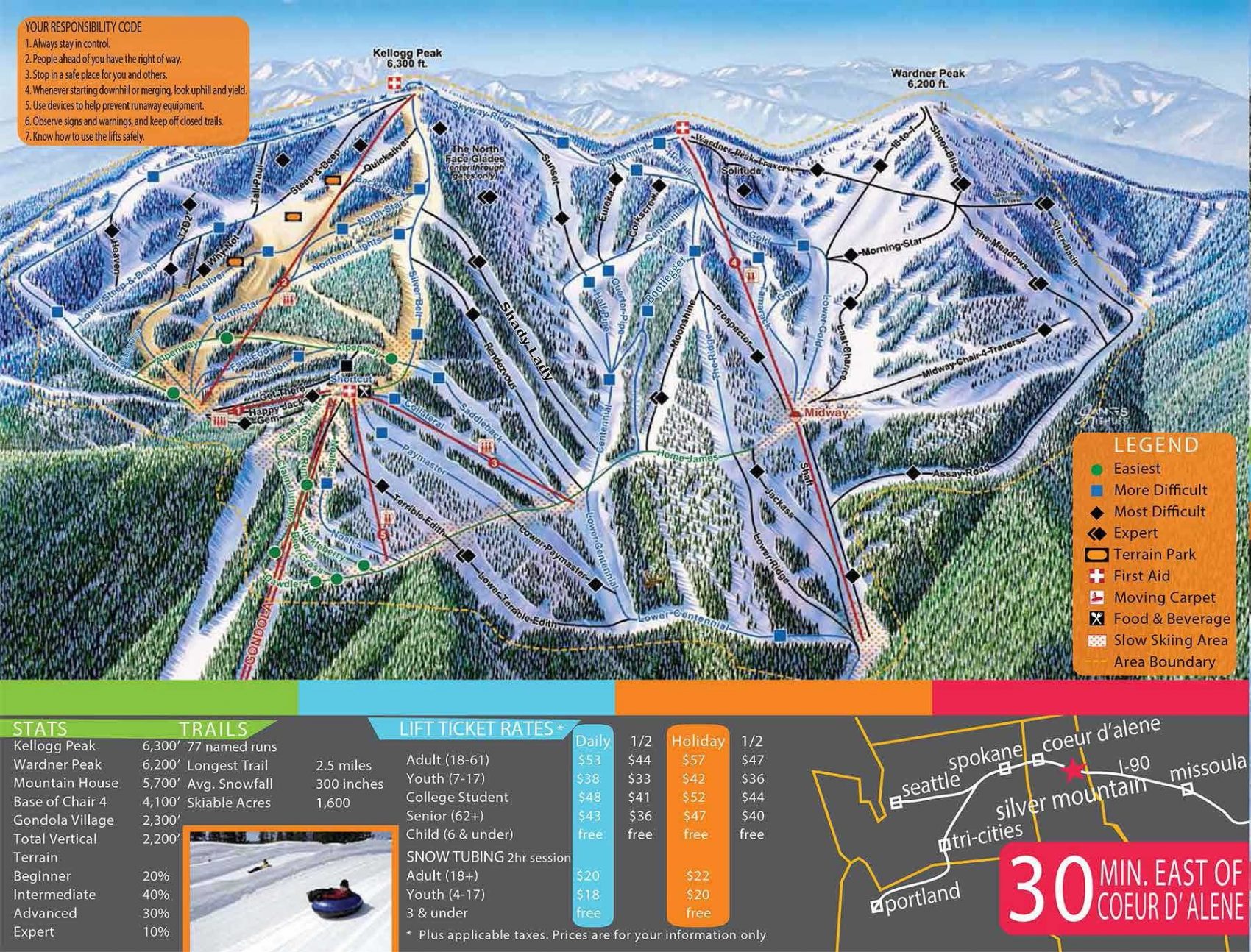 Forecast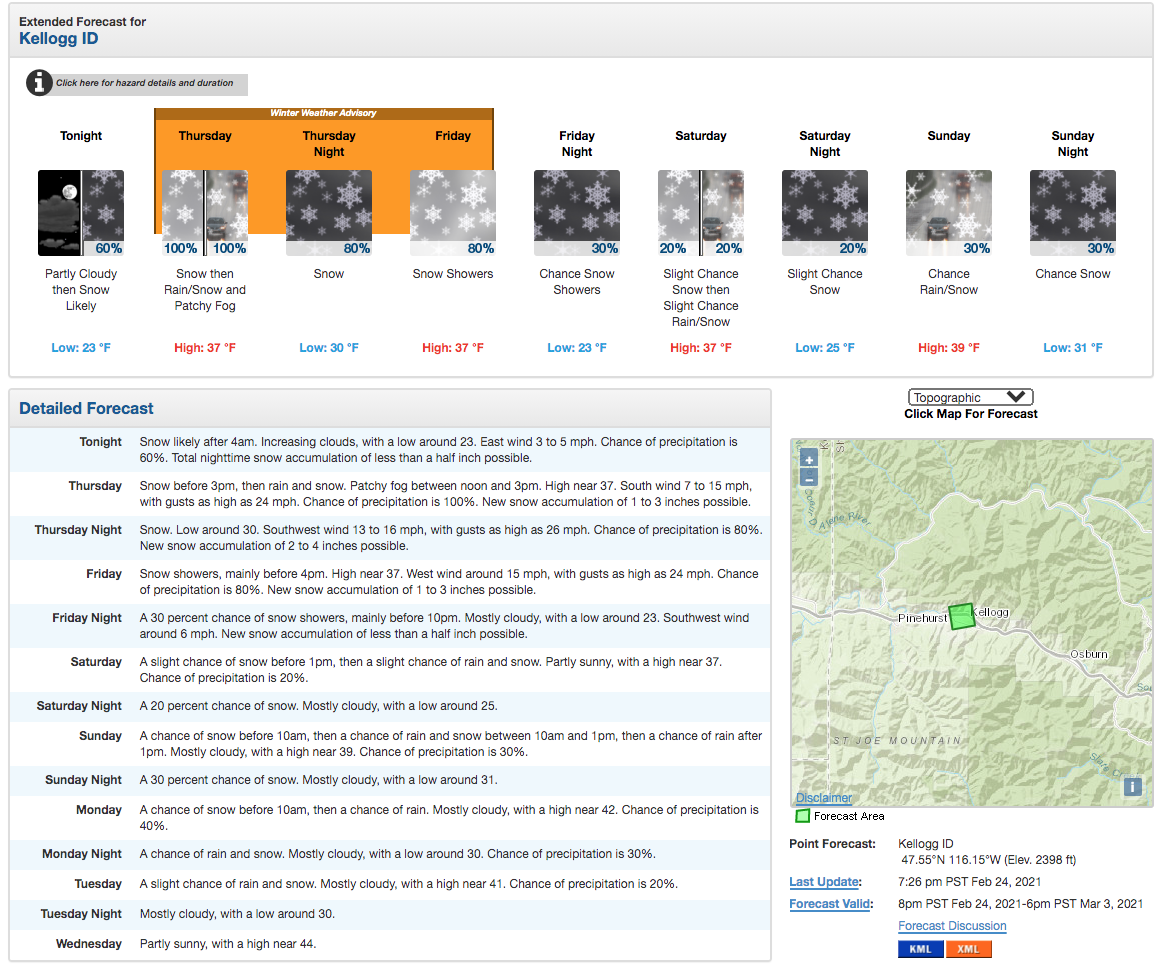 Photos