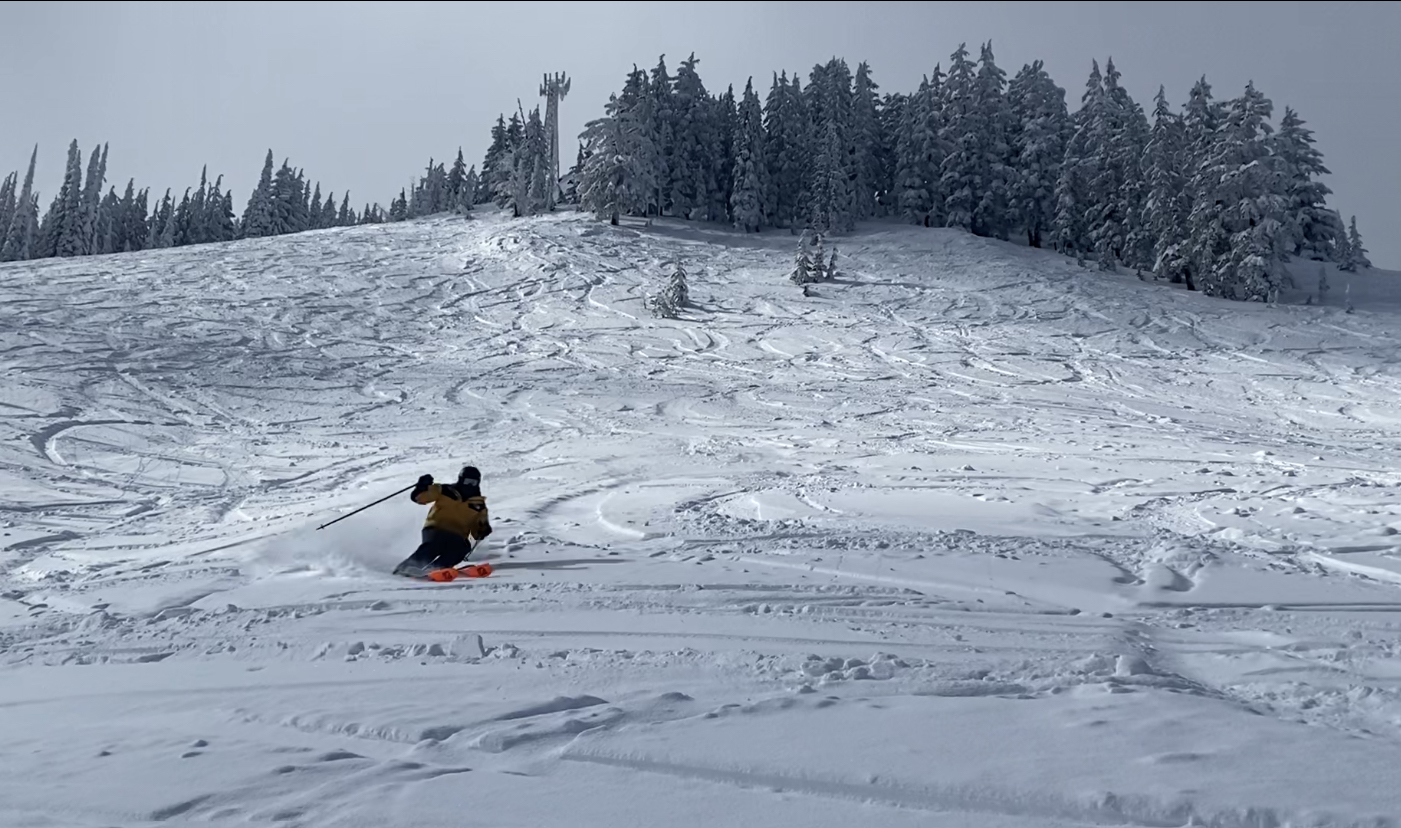 Wow. Well, that was unexpected! Silver Mountain Resort, ID, just announced they will open for skiing and snowboarding on Memorial Day weekend. The ski area, whose highest elevation is 6,300 feet, had originally closed for the season on April 24, but, thanks to cool temperatures, cloud coverage, and some uncharacteristic late spring snowfall, Silver Mountain will be reopening to winter sports enthusiasts for one more weekend with the Chair 2 basin open from 8:30 to 2:30.
Including Silver Mountain, only 8 of the 443 ski areas that operate in the United States are planning on being open for Memorial Day Weekend.
Tickets will be available for non-season pass guests to ski on one of the last remaining open ski areas in the country. Tickets are $49 for adults and $43 for children and are available to purchase in the Gondola Village at the resort.
Silver Mountain will be accepting season passes from the 2021-22 winter, as well as those who have already purchased their passes for the 2022-23 season. Passholders from their growing summer season pass clientele will also be able to access the mountain, just not in the way they thought. Silver Mountain Bike Park was originally slated to open its trails to mountain bikers for Memorial Day Weekend; however, due to the current snow levels, the bike park opening day has been pushed to June 4.
"We're excited to offer skiers and riders three more days to get on the snow before summer. We're kicking off the summer season on snow. That's pretty unique. It's going to be a memorable weekend"

– Silver Mountain Marketing Coordinator Gus Colburn