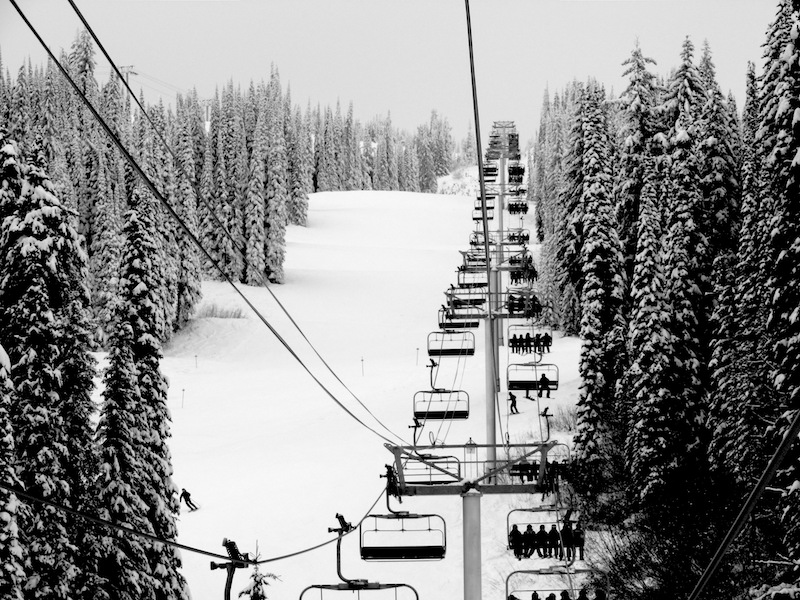 Report from December 8th, 2018
Silver Star Mountain Resort in BC, Canada is unlike anywhere I've ever skied.
The place is cute and quaint with a brightly colored Victorian village in the front contrasted against a looming, 1900-acre backside full of steep, dreamy, heli-ski-esque terrain in the back.
The place is huge.
It's BC's 3rd largest ski resort at 3,300′ (about the size of Mammoth, CA) with a 2,500-vertical-foot drop.
Two-thirds of the mountain is below the parking lot…
Silver Star clearly goes out of their way for families – as displayed by the large, fuzzy fox mascot handing out candy canes yesterday – yet they have that big, bad backside of nothing but black and double black diamonds to keep the chargers in the family satisfied.
The place is very modern with a brand new gondola and a crazy fast six-pack chair.
I spent the day yesterday zipping around an empty, lift-lineless front side of the mountain (backside not quite open yet this early season) between gorgeous, snow-plastered pine forests on perfect groomers.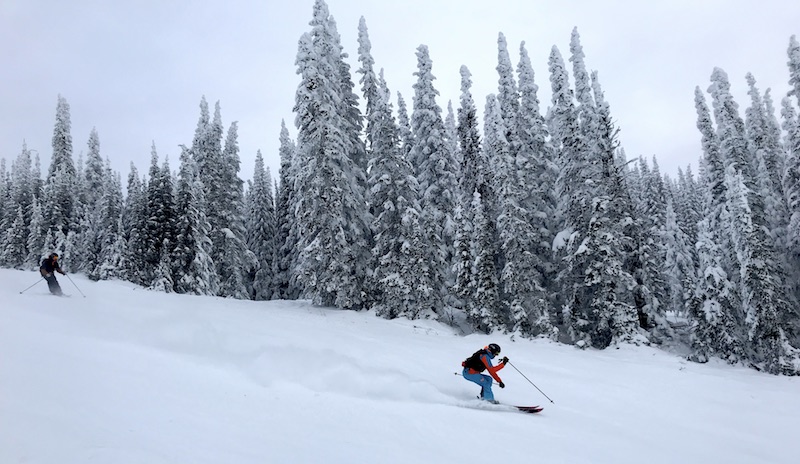 This place is known for champagne powder and good, cold snow. 
It hasn't snowed in about a week but the snow has stayed excellent due to cold temps and light winds.  
The snow on the groomers was surprisingly soft and supple, and when I dove into the trees the powder patches I hit were still dry, sugary, and explosive.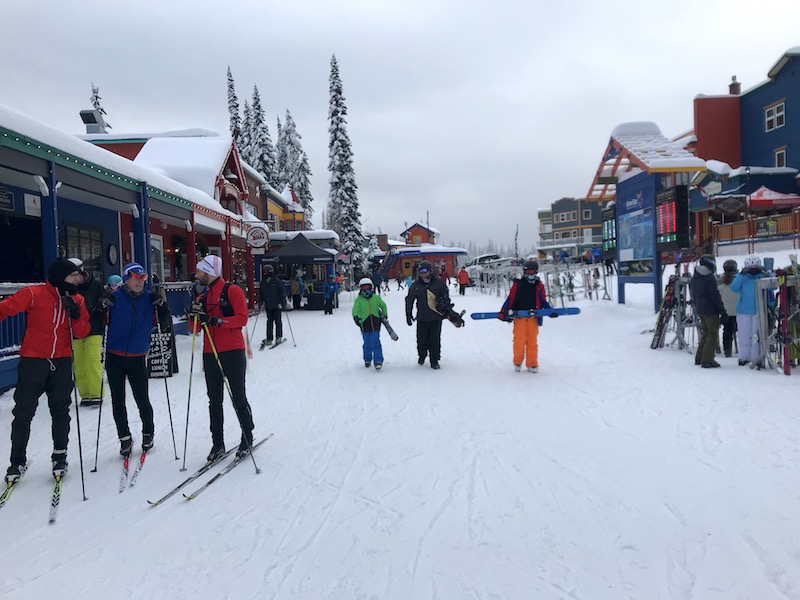 It's clear the Silver Star has a lot of potential.
A powder day here would be wild.
I can't wait to come back and get weird on the 1,900-acres of rowdy terrain on the backside…
Silver Star even has a backcountry zone for the more adventurous where the powder won't ever get fully tracked out.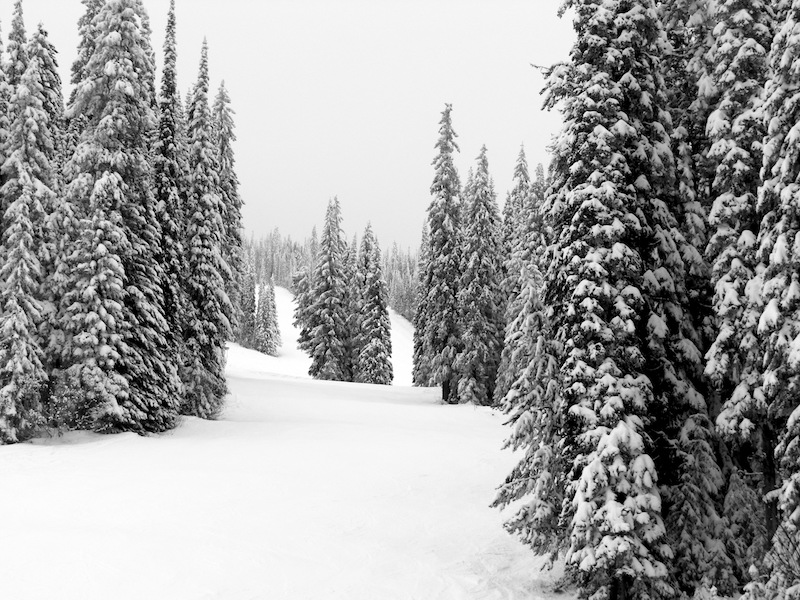 SILVER STAR STATS:
3rd Largest Ski Area in British Columbia
3,282 Ski Able Acres
2,500-Vertical-Feet
Base = 3,780′
Village = 5,280′
Summit = 6,280′
132 Runs
275″ of Annual Snowfall
Terrain:

15% Easiest
40% Intermediate
35% Most Difficult
10% Extreme

55-Minutes from Kelowna International Airport
22-Minutes from Vernon, BC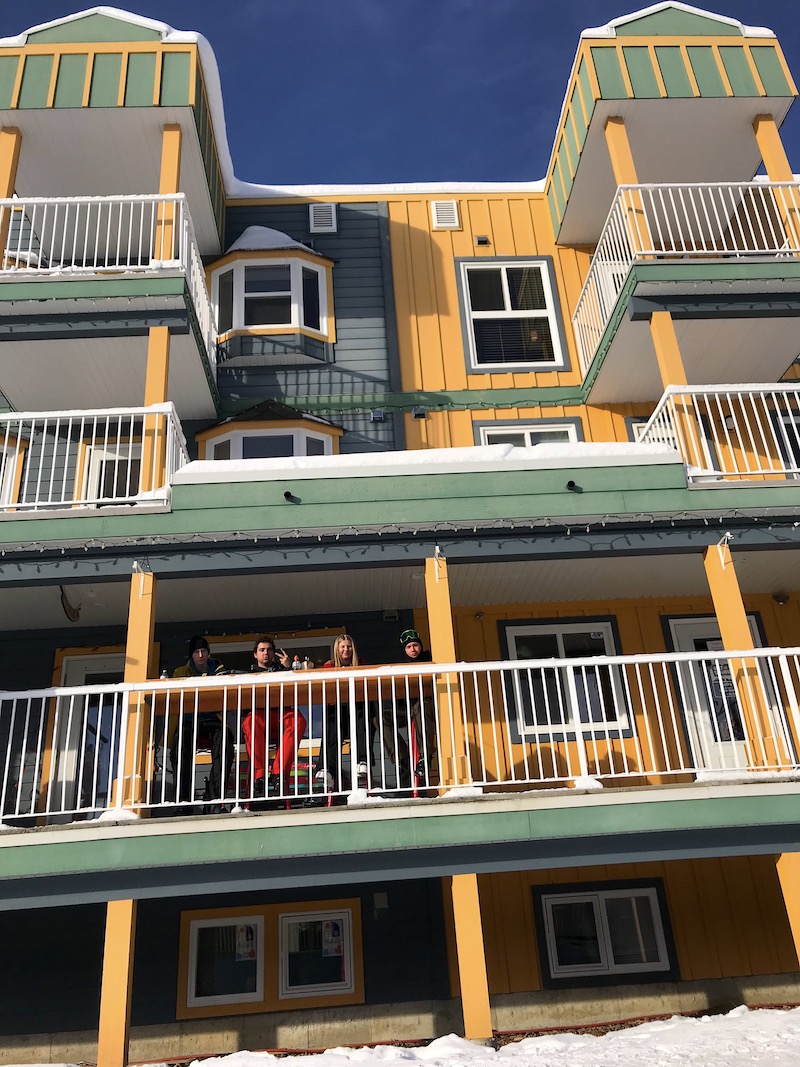 SNOW NUMBERS:
FORECAST:
PHOTOS: