Lake Louise, Alberta, nestled in the heart of Canada's iconic Banff National Park, is a magical place. The beauty of its turquoise waters, Victoria glacier, and mountain backdrop are incomparable. It's a wonder of the world that has to be experienced to be believed, and once experienced remains etched in memory.
Named as one of the "10 most beautiful skating rinks in the world" by CNN Travel, adventurous skaters cross Lake Louise's frozen waters each winter, a majestic moment as quintessentially Canadian as syrup on snow. Due to colder temperatures than normal this time of year, the lake froze over the first week in November. This is only the fifth time that this has happened in three decades!
THE 'FRIENDLY GIANT' OF CANADIAN SKI RESORTS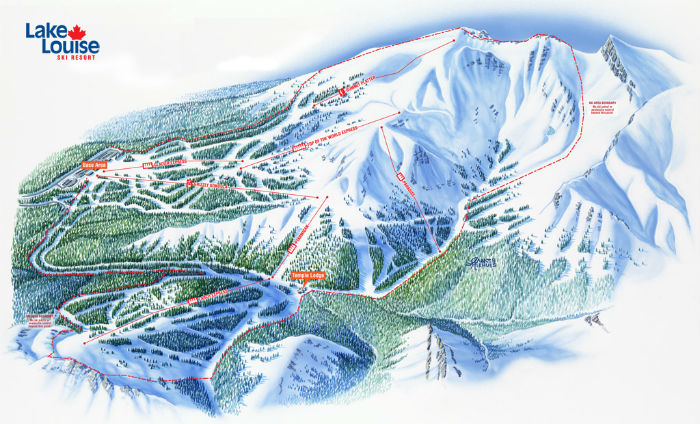 One of the largest ski resorts in North America, Lake Louise Ski resort is known for its spectacular scenery and versatile terrain. With 4,200 acres and over 145 runs, spread across four mountain faces, it boasts gentle slopes and long cruising runs, to glades, chutes, and some of the most exciting, and wide-open bowls in the Canadian Rockies.
It is also home to the Lake Louise Audi FIS World Club, which takes place from November 30th through to December 8th. It is the only event of its kind in Canada, and one of the select few on the World Cup circuit to hold the men's and women's downhill and super-G races.
Winter arrived early this year in beautiful Lake Louise. Something to consider for your next ski, ride, or ice-skating adventure …