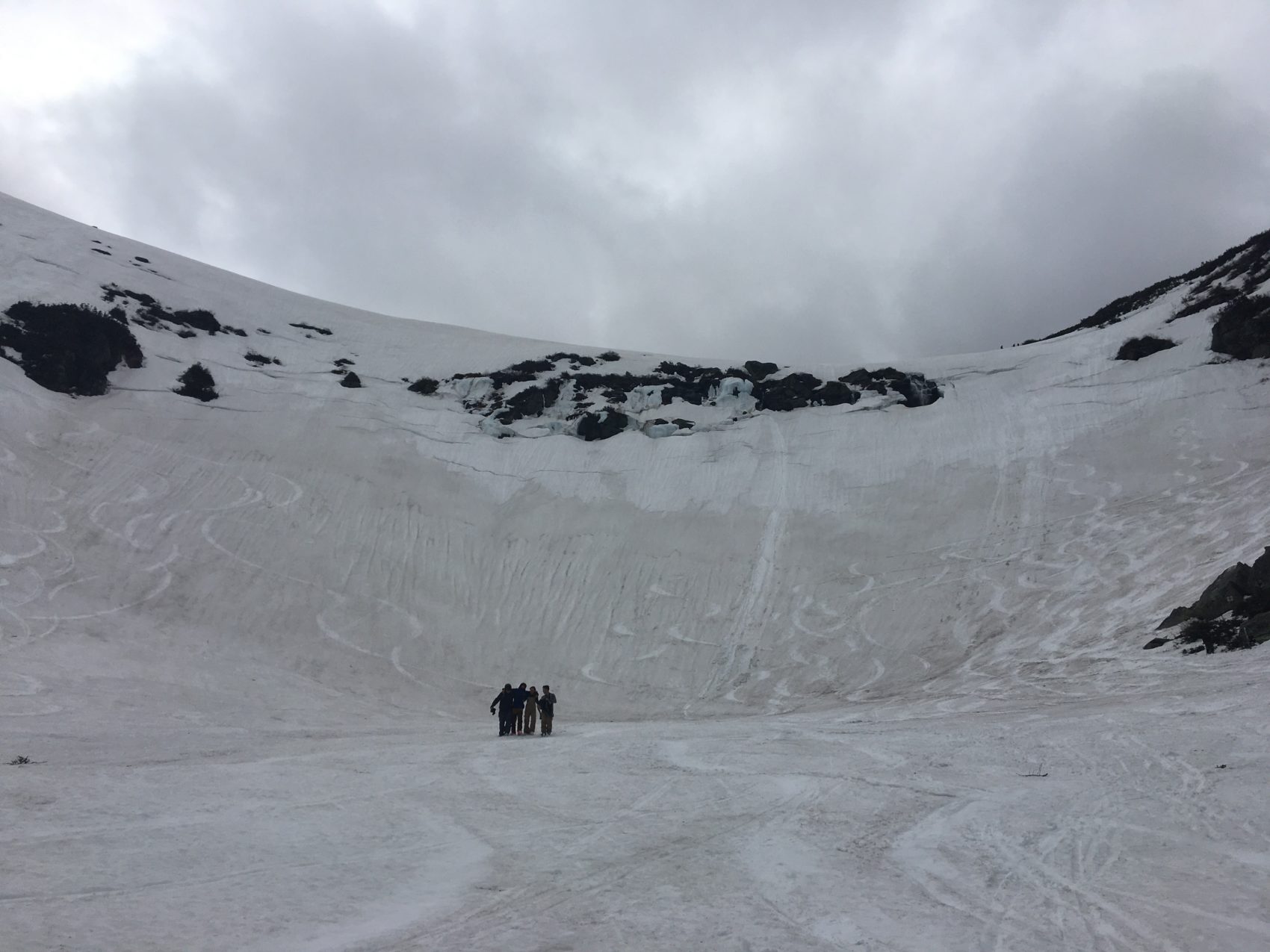 A skier survived a fall into a freezing cold waterfall hole on Mount Washington in New Hampshire on Monday, according to a statement from The Mount Washington Avalanche Center.
"At 1:58 PM on Monday, April 22, a skier fell over the Tuckerman Ravine headwall and into one of several waterfall holes," the statement said. "Partners and bystanders quickly initiated rescue efforts and also called 911 for emergency response. Unsure of where under the snow the fallen skier was, a beacon search was initiated and could have been helpful, though this was a non-avalanche accident. At 2:18 pm, after 20 minutes out of view to the rescuers, the subject climbed out of a different hole in the snow and slid down to the rescue party below him in the slope. He had lost his skis, poles, and pack."
The skier, who hasn't been named, "was alert, oriented, and able to walk but in pain from several impacts during the fall," the statement added. "He was also cold and wet from spending most of the 20 minutes in very cold flowing water, though not submerged. The rescue party quickly changed his clothes to drier ones. They wrapped him in a sleeping bag and briefly transported him in a rescue litter obtained from the nearby Connection Cache of emergency supplies. In an effort to warm the subject, the rescue party then helped the subject begin walking down the Tuckerman Ravine Trail towards Hermit Lake."
Waterfall holes on the mountain can be treacherous for anyone who falls into them.
"A fall into these holes, which often also have significant amounts of cold flowing water which can quickly cause hypothermia, can be very difficult to escape or be rescued from," the statement said. "Such accidents have resulted in several fatalities in Tuckerman Ravine. A lucky skier had a very close call in this type of accident" Monday.
Monday's close call followed the tragedy on April 11, when Nicholas Benedix, 32 of Campton, N.H., was killed in an avalanche.