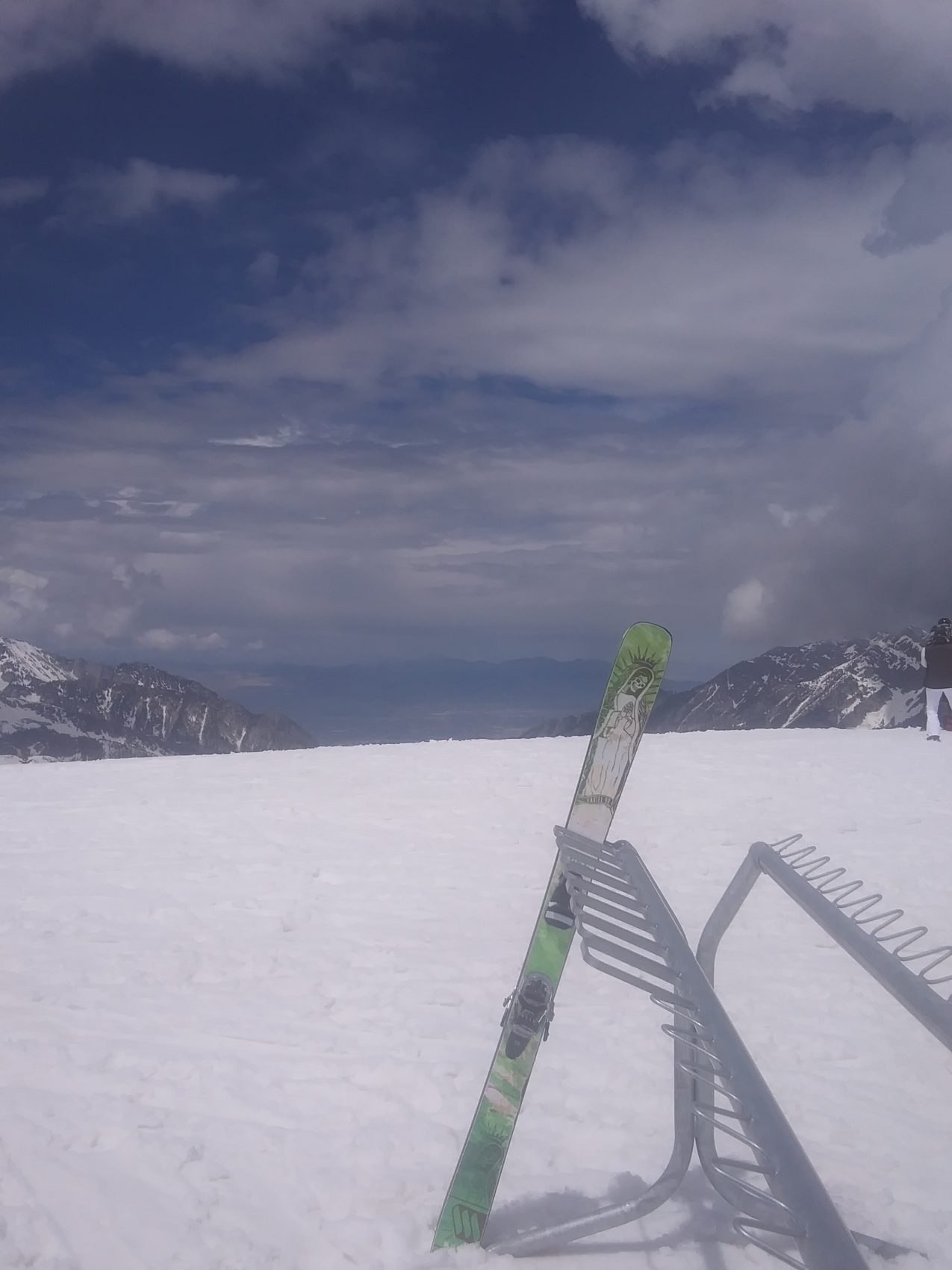 June 16th and Snowbird is still ripping. Open 3 days a week from 8 am – 2 pm, Snowbird is the only mountain in Utah with its lifts still spinning. The base of the resort is bare and hot but one tram ride up and you're in slush-skiing, Hawaiian-shirt wearing paradise.
We got up there around 10 am last Sunday and the snow was already soft and surfy. Chairs open at Snowbird include Mineral Basin (8 am – 12 pm), Little Cloud ( 8 am – 2 pm), and the tram (8 am – 2 pm).
Mineral Basin in the morning before the snow gets grippy is definitely the move. Moguls form down most of the groomed runs that are fun to bomb right through as they are mushy and forgiving this time of year. You can get a long, surfy line back there in the slush and not have to deal with any crowds which is nice. By noon the snow gets too sticky in Mineral and the lift shuts down so it becomes time to head over to Little Cloud to rip Road to Provo and hit the famous "wave" booter.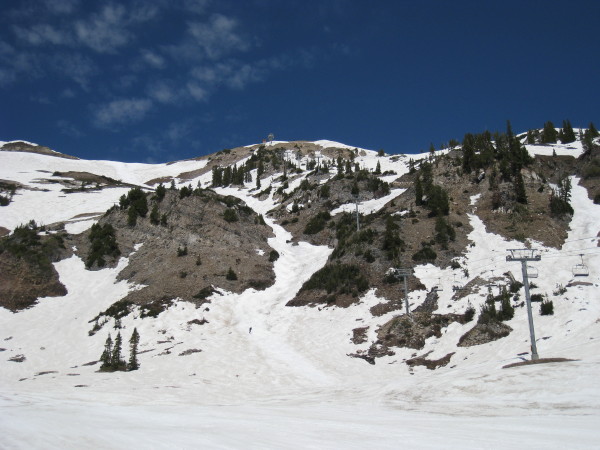 Crowds of rippers gather on the side of the Road to Provo traverse so they can line up and hit "the wave," a famous snowbird booter that forms from a natural windlip. You can send the wave as big as you dare as there are often pyschos bulleting in on the sketchy run-in only to throw a massive double.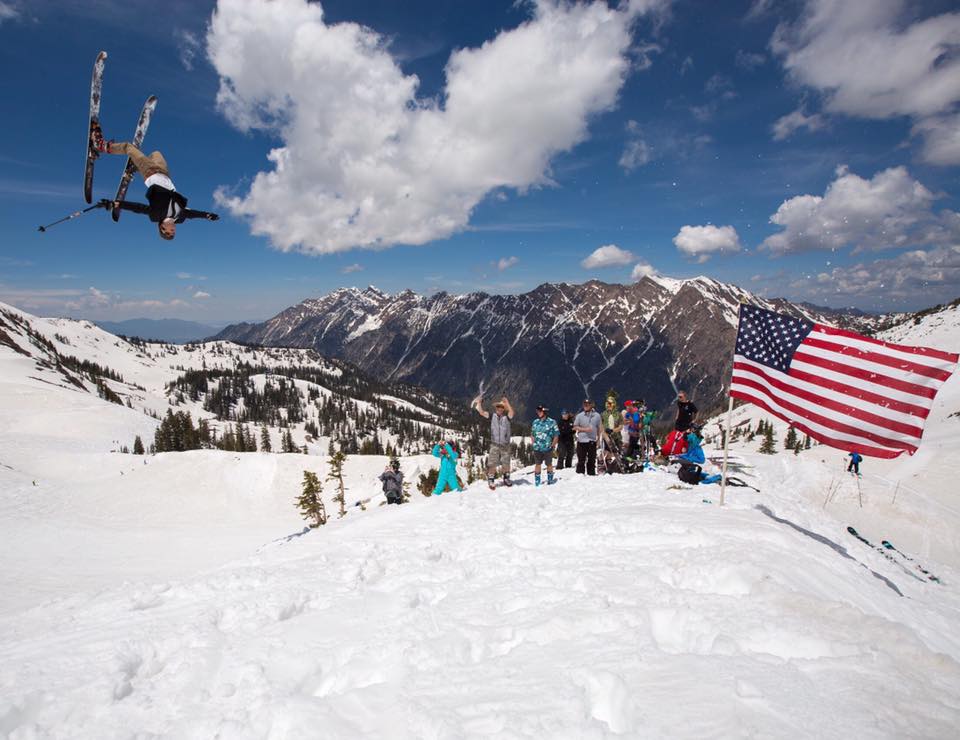 And let's not forget about the pond skim in Peruvian Gultch. A treacherous run-in that requires you to bomb down several football fields of slushy chop full send towards glory awaits those who dare to try their fate on the pond skim.
Actually, the pond skim isn't that bad and is really fun, but the line leading into it is terrifying. There is always a crowd of riders at the bottom kicking back and enjoying the show as skiers and snowboarders beam across the pond to the other side. Do something sick on the pond skim and the crowd goes wild. Summer skiing in Utah at it's finest.