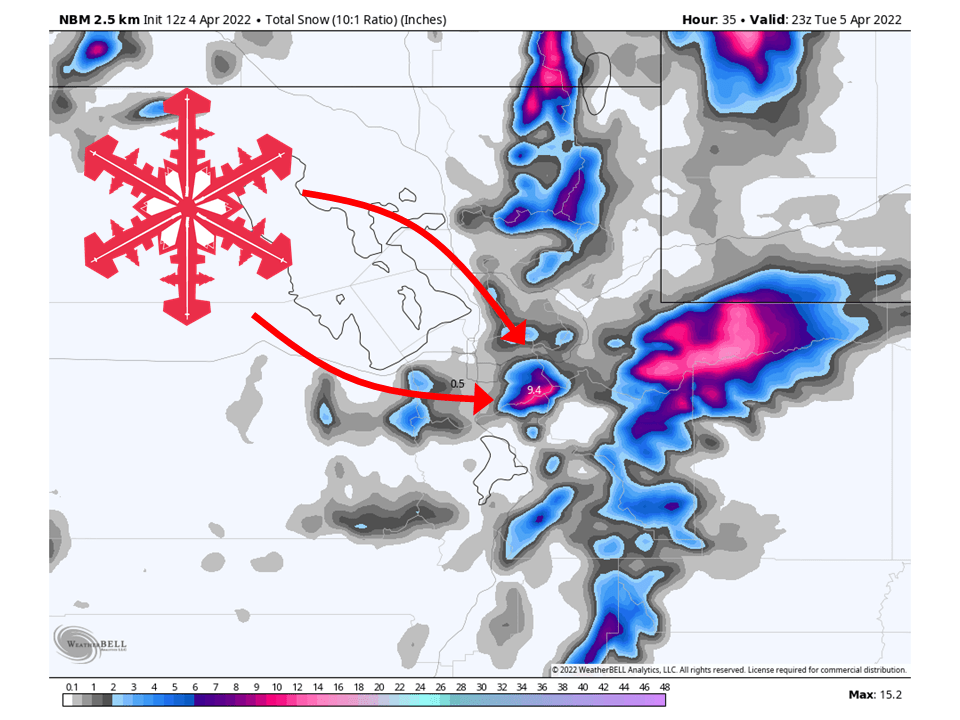 Forecast By SnowBrains Chief Meteorologist – Eric McNamee
 4:00 PM MST, 4/4/2022
Brought to you by Alta Ski Area
Forecast Summary:
A stream of moisture will bring 5-10″ of snow to Alta Ski Area Monday night into Tuesday.
Dry weather is then expected through the remainder of the week.
An increasingly active pattern looks likely next week.
Short-Term Forecast:
Monday Night-Wednesday:
A stream of moisture will ride a strong jet streak into Utah, bringing 5-10″ of snow to Alta Ski Area through Tuesday.
Snow will fill in Monday afternoon/evening as the jet streak pushes south.
Snow will continue through Monday night with the heaviest snowfall totals coming in the early morning hours of Tuesday.
Things will begin to wind down late morning Tuesday with snow becoming more showery.
Snow then tapers off Tuesday afternoon as the stream of moisture moves off to the east.
One thing to make note of is that winds will be very strong with gusts reaching upwards of 60+ mph at times over Mt. Baldy.
Dry weather is then expected Wednesday as a ridge of high pressure begins to build over the west.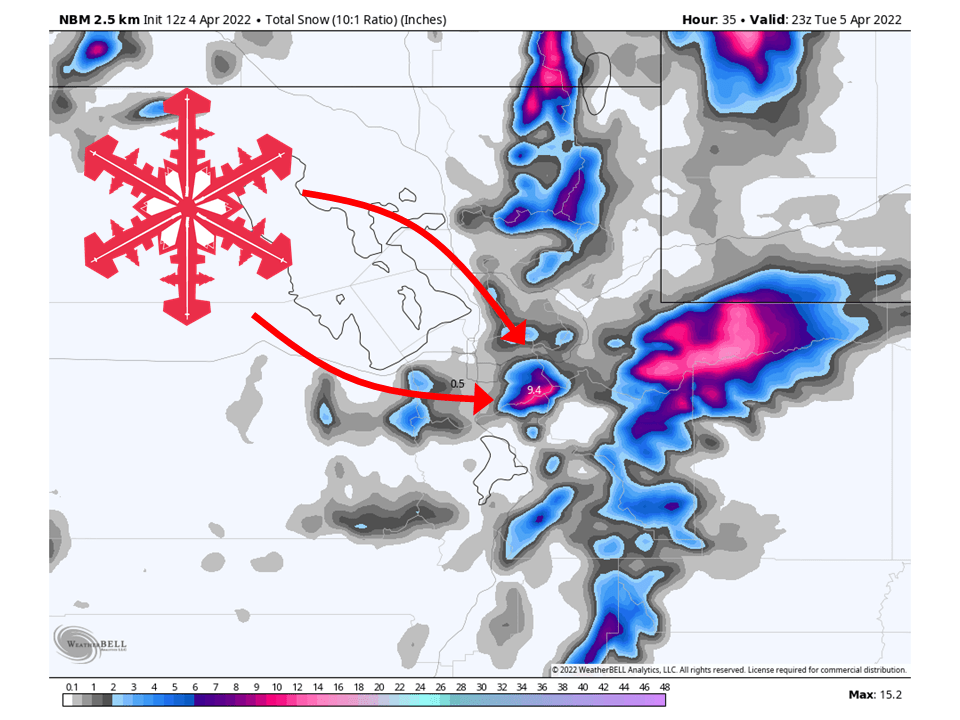 Long-Term Forecast:
Thursday-Sunday:
Dry weather is expected through the weekend as high pressure builds over the region.
Warm temperatures can also be expected under this ridge of high pressure.
Extended Forecast:
Sunday and Beyond:
Getting into next week, there are indications of a pattern change as global ensembles are indicating slightly above-average precipitation and much below-average temperatures across Utah.