Summary
A major, prolonged storm system is forecasted to bring significant accumulations to the Pacific Northwest. Snow levels will hover between 3,000 and 5,000 feet for the majority of the storm, meaning all resort base areas will receive rain accumulations, as well, especially on Monday night and Tuesday morning during the most intense precipitation. Once the storm ebbs on Friday, totals at the upper elevations of most resorts should be at 20-30″, however some resorts in the northern Cascades like Snoqualmie Pass and Mt. Baker may clock as much as 35 inches or more.
Saturday night-Sunday morning
The first of the two major storms moving through the region will make landfall in Oregon on Saturday night. While some of this precipitation will escape to the north into Washington, the majority of the precipitation will roll through Oregon, bringing significant precipitation to the region, mainly Mt. Hood. By Sunday, 15 inches of snow at Timberline and Mt. Hood Meadows looks like a safe bet. 
In Washington, resorts further south will perform the best with this first wave of precipitation. Crystal Mountain looks like it will be the Washington winner of this first wave, with 4-5 inches by Sunday morning. Other resorts in Washington should see 2-3 inches by Sunday morning.
Sunday morning-Wednesday night
The second, much stronger wave of precipitation arrives on Sunday morning and will initially target central and northern Washington. Beginning on Sunday morning, precipitation rates will begin a long, gradual increase until they peak early Tuesday morning. By Monday morning, Mt. Baker looks like it will lead the way with 10-12″ of fresh snow since the start of the storm. Resorts further south like Steven's Pass, Snoqualmie Pass, and Crystal should be at 8-10″ of powder.
Monday will be another snowy day, with the potential for another 5 or so inches to fall at many resorts. By Tuesday morning, many resorts will be elated to report over a foot of fresh snow in the past 24 hours. Mt. Baker should pick up an additional 12-18″ by Tuesday morning. Snoqualmie Pass, Crystal, and Steven's Pass should all pick up an additional 10-12″.
By Wednesday morning, most resorts should pick up an additional 6-10″ of snow. Precipitation rates will begin to taper off throughout the day and evening.
Thursday morning-Friday morning
A final surge of moisture makes its way through the region on Wednesday night and Thursday. By Friday morning, most resorts should have picked up an additional 4-6 inches.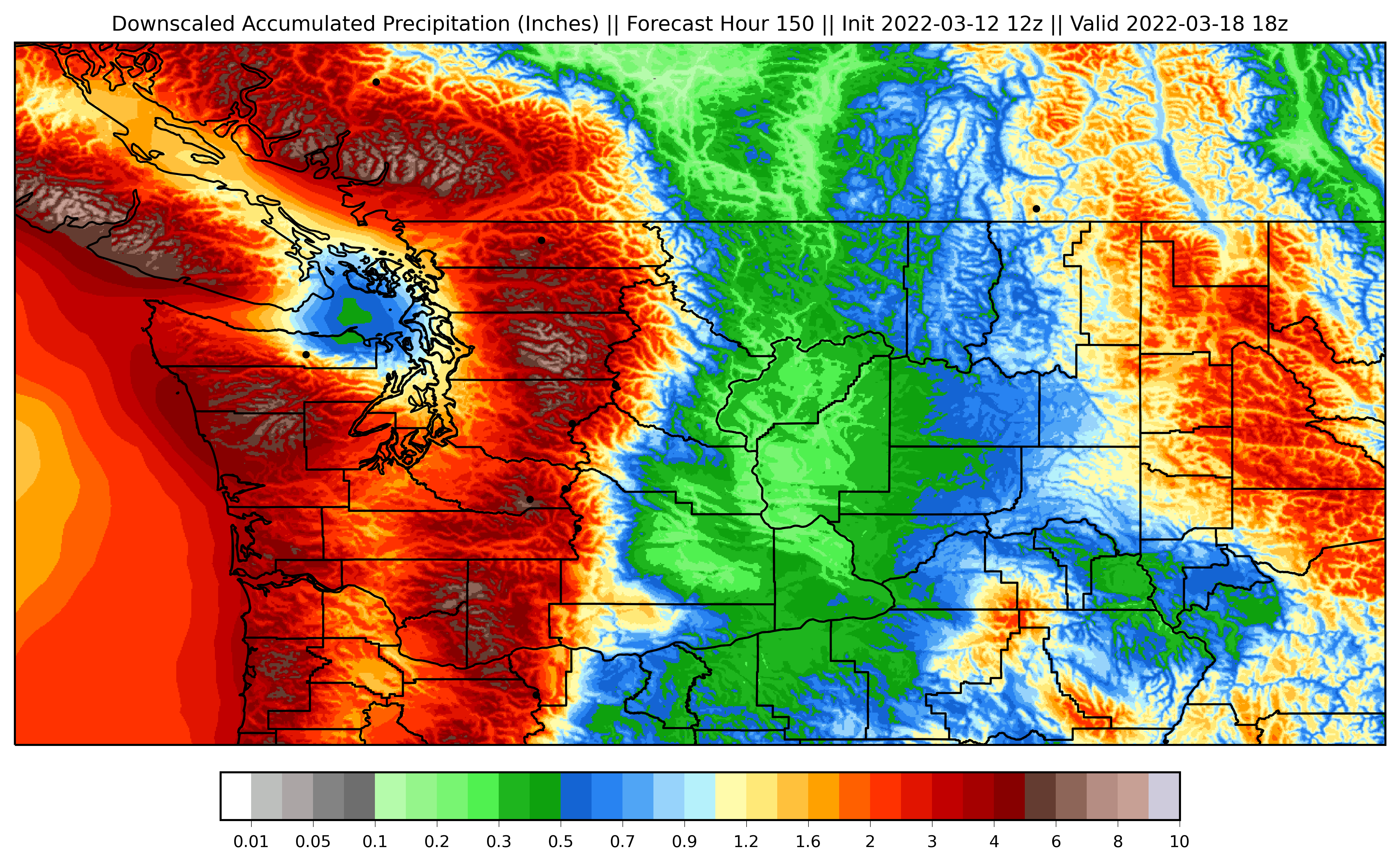 In total, here are some possible ranges I see for resorts in the region:
Mt. Baker –

35-45″

Alpental –

30-40″

Steven's Pass – 25-30″
Crystal Mountain –

25-35″

Timberline –

45-50″
Note that all totals are extremely dependent on temperature and may differ from these numbers due to rain and heavier-than-forecasted snow densities.
Fingers crossed for a great storm! More unresolved snowfall chances arrive next week, so stay tuned for an updated forecast as the event gets closer.