In the world of snowsports, we hear the words snow climates tossed around quite a bit. But what do they actually mean? In this article, I'll break down each of the three major snow climates in North America.
Maritime
Temperature: maritime climates are typically the warmest of the three climates. This is due to these regions' proximity to the ocean – evaporative cooling keeps temperatures mild in summer and winter.
Snowfall: due to said mild temperatures, maritime snow climates typically receive snow that is high in moisture content. Skiers have made affectionate nicknames for this type of snow, like "Sierra Cement" and "Cascade Concrete." However, despite the wetter, heavier snow, the maritime climates get absolutely hammered with snow due to fresh moisture coming off the ocean. Typical annual snowfall amounts range from 400-800″.
Avalanche considerations: maritime climates generally have the safest snowpacks in terms of avalanches. This is due to the mild temperatures creating very subtle temperature gradients, which prevents weak layers throughout the snowpack. Many of the avalanches in maritime zones are due to instabilities with new snowfall, which typically stabilizes within a few days as the snowpack adjusts to the load.
Examples: Sierra Nevada, Cascades, Coastal Mountains (BC & Alaska)
Transitional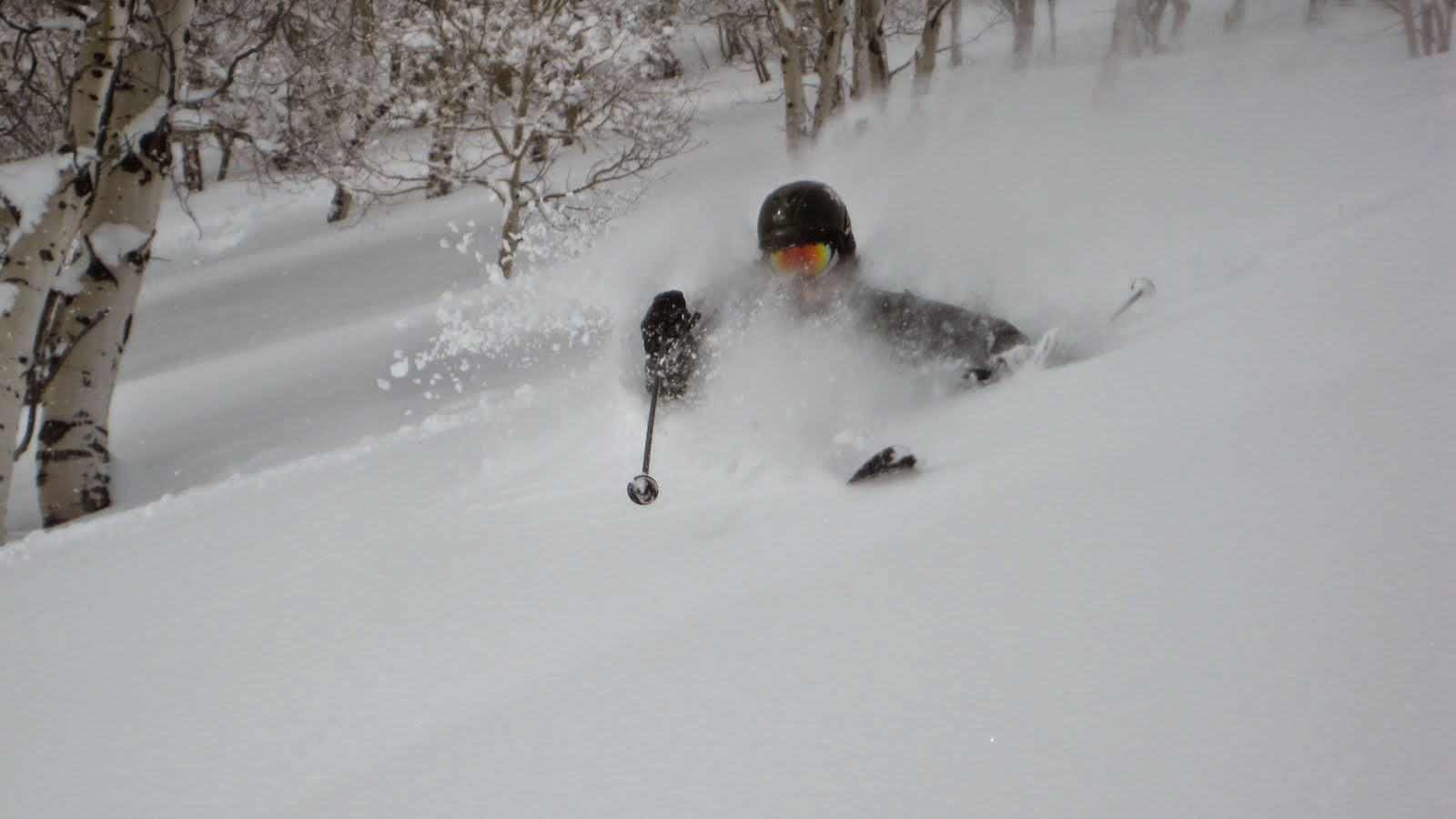 Temperature: if "medium" were a snow climate, transitional would be it. The mountains still reap some of the benefits of the ocean's temperature balancing, but not close to as much as maritime zones get. This means cold but not freezing winter temperatures.
Snowfall: lots of the moisture in storm systems is pulled out of the pattern via orographic lift along with the coastal ranges; however, that is not to say that transitional climates don't receive substantial snowfall. Annual snowfall averages generally fall between 300 and 500″. The snow is light and fluffy, unlike the snow found in maritime zones.
Avalanche considerations: transitional climates are a totally mixed bag of avalanche issues. They can form typical maritime avalanche problems just as easily as continental ones.
Examples: Wasatch, Tetons, Sawtooth Range
Continental
Temperature: continental snow climates have by far the coldest temperatures of the three snow climates. These freezing temperatures result from a combination of high altitude, distance from the ocean (no milding effects), and low humidity.
Snowfall: by the time storm systems reach this far inland, much of the moisture has already fallen as snow or rain in maritime and transitional snowpacks. However, the snow that does reach continental zones is very light, fluffy, dry snow. Continental snow climates average between 200 and 400″ annually.
Avalanche considerations: continental snow climates are the trickiest to forecast. Weak layers of snow can form even weeks after a storm via temperature gradient, which causes the snow to weaken. Continental climate avalanches claim the most lives of any other climate. Snow conditions are hazardous from the beginning of the season until the spring, when the snow isothermalizes and becomes stable.
Examples: the Rockies, mountain ranges along the Continental Divide
Conclusion
It is important to remember that these conditions can exist in absolutely any climate. Heavy, wet snowfall can fall in continental climates, and weak layers due to cold temperatures in the snowpack can form in maritime climates. As soon as you think you've figured a winter climate zone out, remember that you haven't. Snow climates are extremely complicated, never assume anything or become complacent with snow safety.