Few athletes can truly say that they dominated an era and a sport as much as Lindsey Vonn. Since her Olympic debut in 2002 when she was only 17 years old she has risen to become the most successful female alpine ski racer in history, earning three Olympic medals, including gold in downhill in the Vancouver 2010 Winter Olympic games, making her the first American woman to take home the gold. Since then she has broken countless records and currently holds the greatest number of female FIS World Cup first place wins; 82, only 4 less than the overall record holder Ingemar Stenmark who won 86 in his career.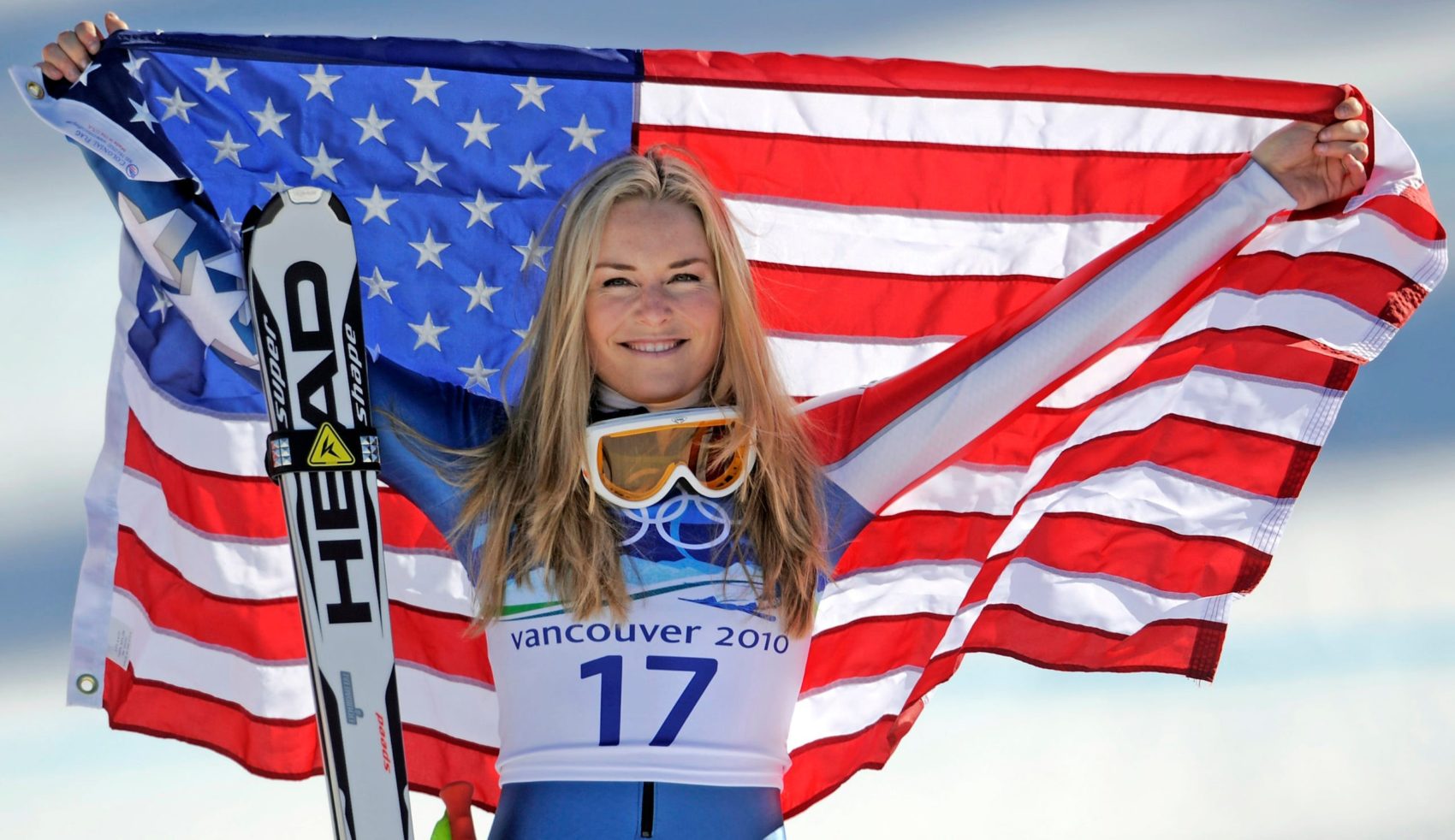 Vonn started skiing at a very young age in Minnesota, USA and was recognized for her talent by all of the coaches and teams that she trained with both in Minnesota and Colorado at Ski Club Vail. In her first Olympics in 2002 and 2006, she finished in 6th and 8th, respectively, struggling especially in the 2006 games after a hard crash during her practice run. Following this she took home gold in 2010, securing her in place in history as one of the most famous female ski racers in American history.
Much of Vonn's success is due to the fact that skis more aggressively than almost any other athlete, pushing her skis and body to their absolute limit every time she hits a course. This gave the competitive edge that made her into one of the most successful racers of all time, but it also brought an early end to her career as the many horrific injuries she sustained over the course of her career left her forced to retire sooner than she had hoped to in February of 2019. After two ACL tears, concussions, an MCL sheared from the bone, multiple fractures to her wrists, fingers, and ankles, and more, she made the heartbreaking decision to retire, despite only being 4 wins away from Ingemar Stenmark's historic record of 86 World Cup titles. She stated for her 2 million followers on Instagram that "My body is screaming at me to STOP" but she also emphasized that "I'm not giving up! I'm just starting a new chapter".
After her announcement, she skied her final race on February 10th, 2019 at the World Championships in Sweden, taking home a bronze medal and making her the oldest woman to win a medal at 34 years old and the only female racer to receive, 6 world championship medals, providing a fitting end to a career topped by no other. She is now settling into retired life and recovering her strength after numerous surgeries in the past few years. While she isn't racing anymore, she has by no means slowed down and has been keeping busy with an HBO documentary (Lindsey Vonn: The Final Season) released in 2019, a memoir that she is currently working on (Rise: My Story), joining Dwayne "The Rock" Johnson's Project Rock mission as an ambassador, running her new charity foundation funding education and sports for youth (The Lindsey Vonn Foundation), and designing her new cosmetics line, also scheduled to be released soon.
After an incredible career securing 82 World Cup wins, 20 World Cup titles, 3 Olympic medals, and 7 World Championship medals, Lindsey Vonn's retirement is surely well earned. She's currently settling down in New Jersey with her now-fiance, NHL defenseman P.K. Subban, and their three dogs.