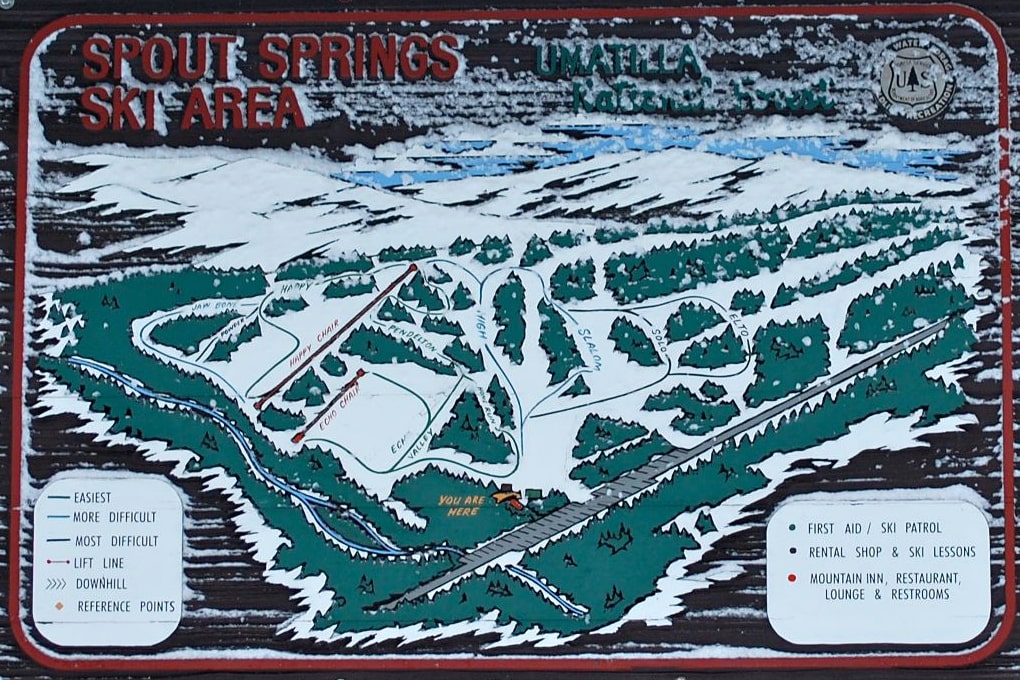 Fed up of crowds, lift lines, and goobers? Do groomers regularly knock down your favorite run, or pack down that 12″ of powder that fell overnight? This wouldn't happen if YOU were in charge, right? Well, now you can be…
Family owned and operated Spout Springs Ski Area, in the Umatilla National Forest in the heart of the Blue Mountains in Northeastern Oregon, is still for sale. For just $1.25-million.
Covering 1413 acres of leased Forest Service land, it has been in continuous operation since the late 1920s.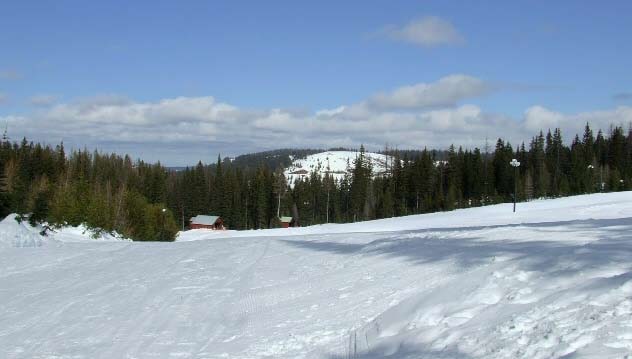 Featuring 14 downhill runs and two Nordic trail systems, 2 double Chair Lifts, and lighted slopes for night skiing. With a family-oriented atmosphere, the ski area offers opportunities for the beginning skier as well as the advanced.
The ski area boasts 250 skiable acres and is expandable to include additional ski runs, cabins, and overnight / hotel facilities.
Located on Highway 204 between Weston and Elgin, the resort is easily accessible on state highways from the population centers of Walla Walla, Pendleton, and La Grande. All-State highways to the site are well-maintained throughout the winter season.