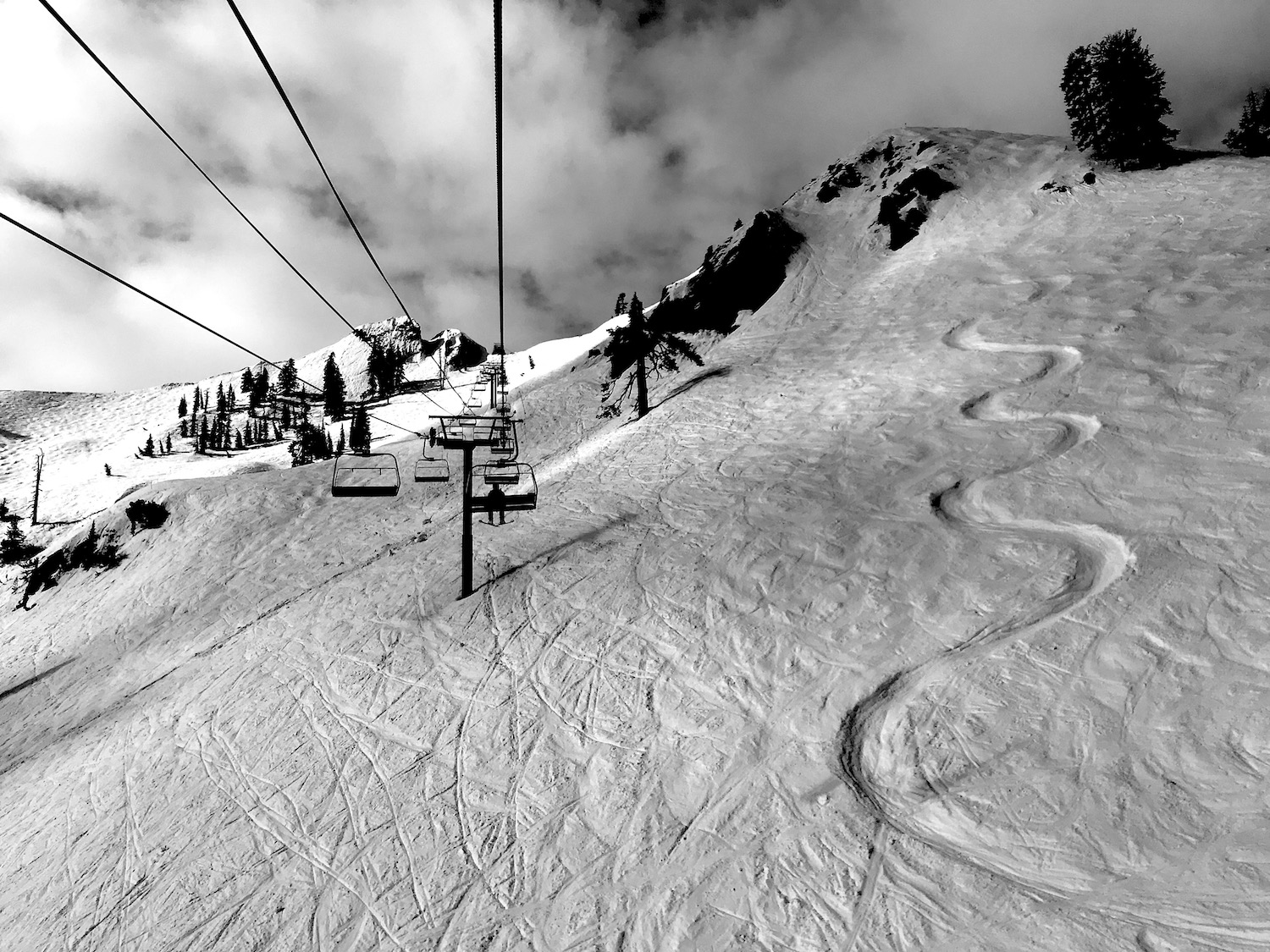 Report from April 8th, 2019
We got out on KT-22 at Squaw Valley, CA first thing this morning to get some sun before the clouds rolled in.
It didn't really freeze overnight so the snow was soft and fun right away.
We weren't sure where to go, so we stayed in the sun and went Nose to Easy Fingers and it was great.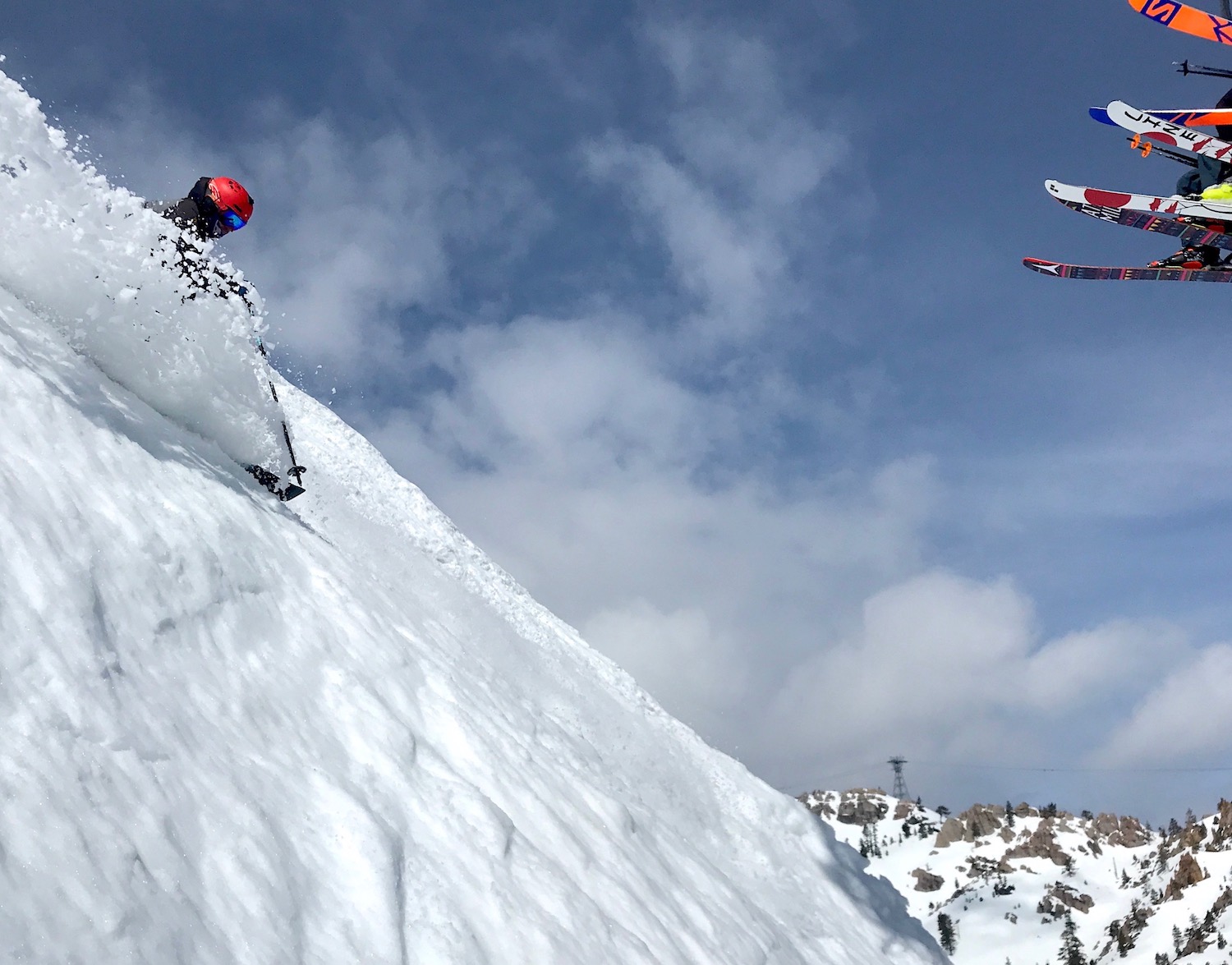 We cranked run after run Nose to Fingers until the sun made the snow a touch sticky.
We then transferred over to Chute 75 and the snow was great over there in shade and the chute was smooth.
Squaw is skiing great right now.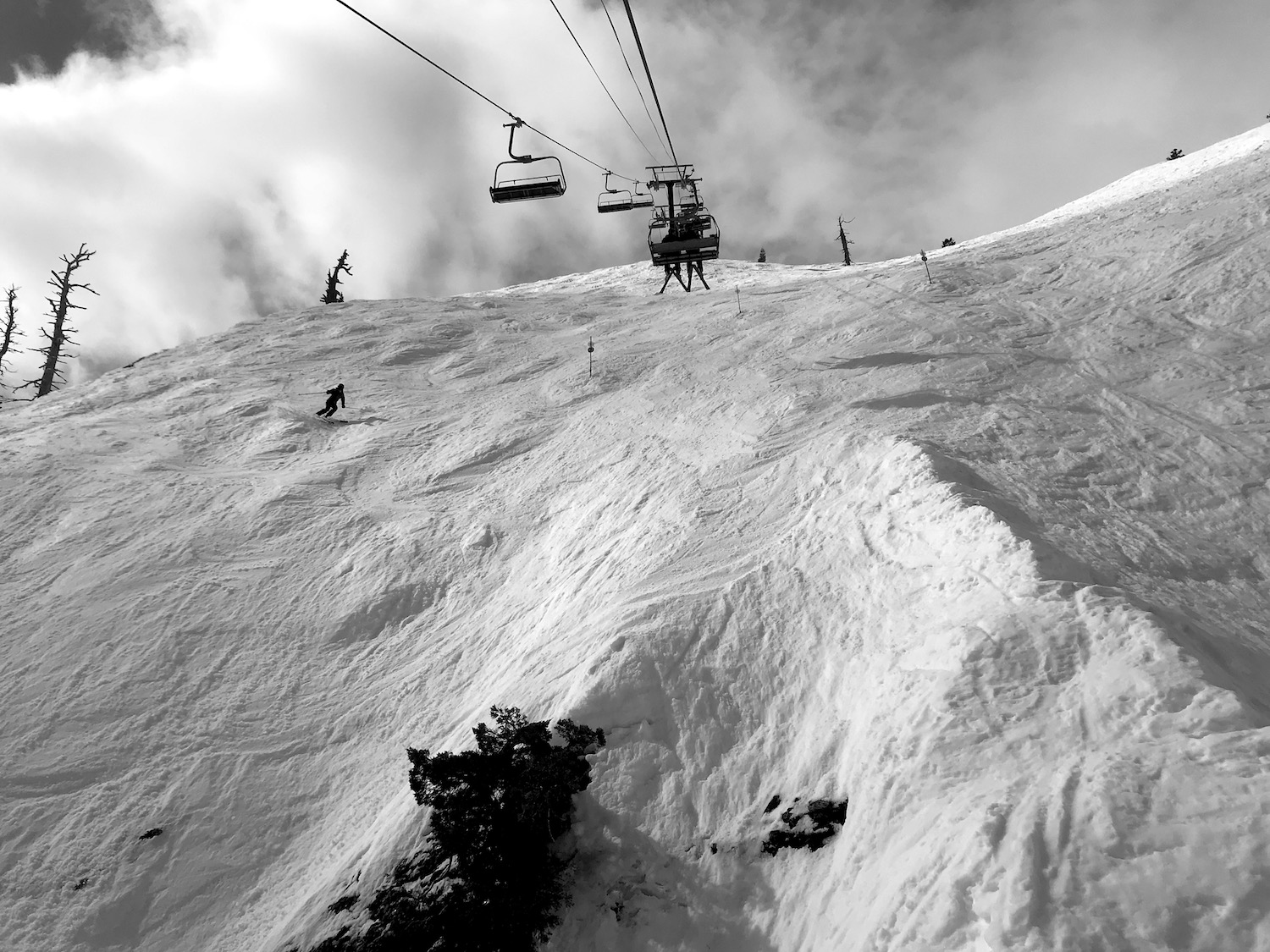 This place is steep.
This place will make you better.
Squaw has seen 675″ of snow this season, they're currently sitting on a 231″ snowpack, and they'll be open daily until May 27th then weekends until July 7th.
A small storm is rumbling through Tahoe right now and we're praying for a big of new snow and clear skies on Wednesday to get up on the Palisades and jump around.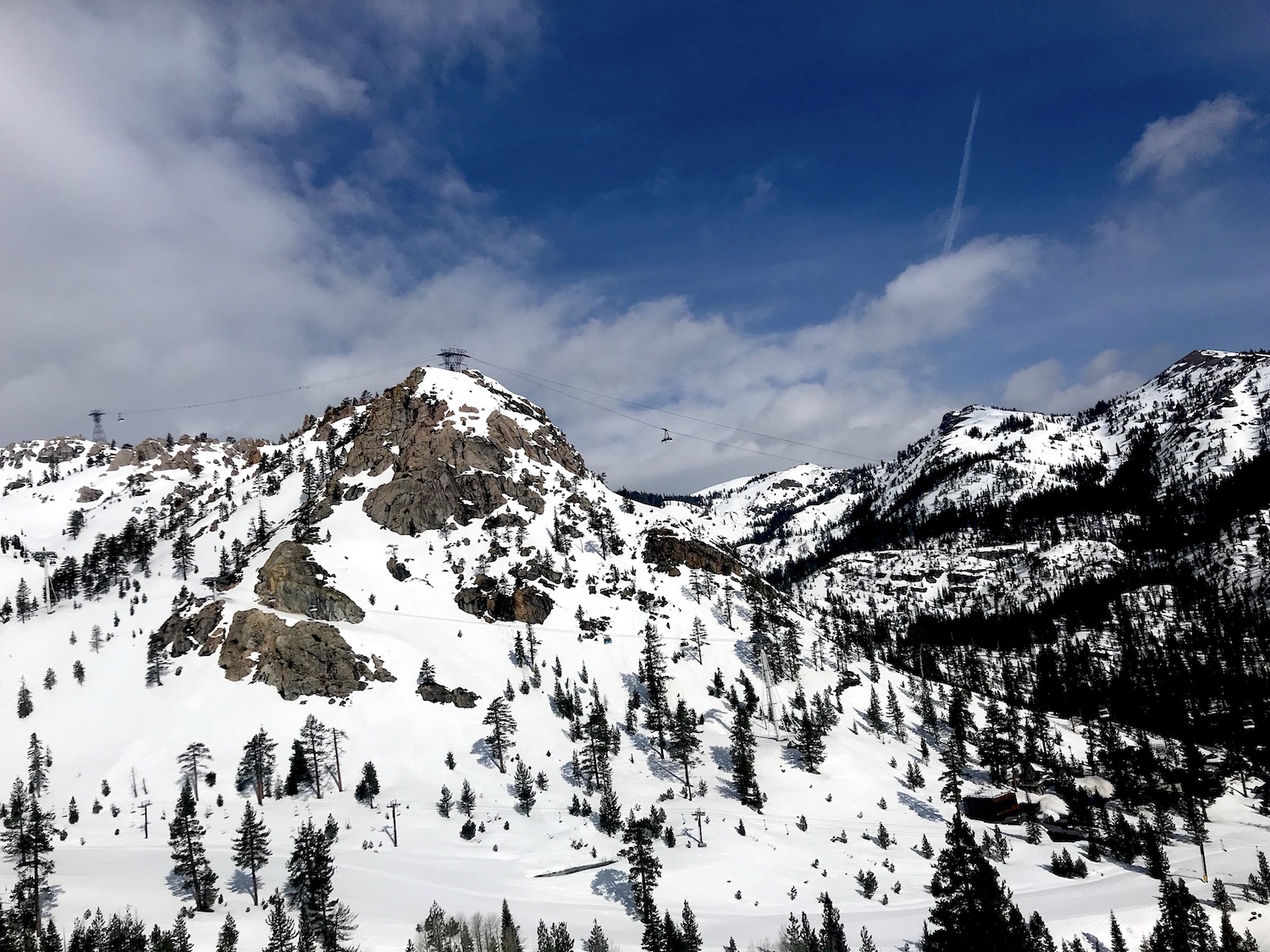 SNOW NUMBERS:
FORECAST:
PHOTOS: