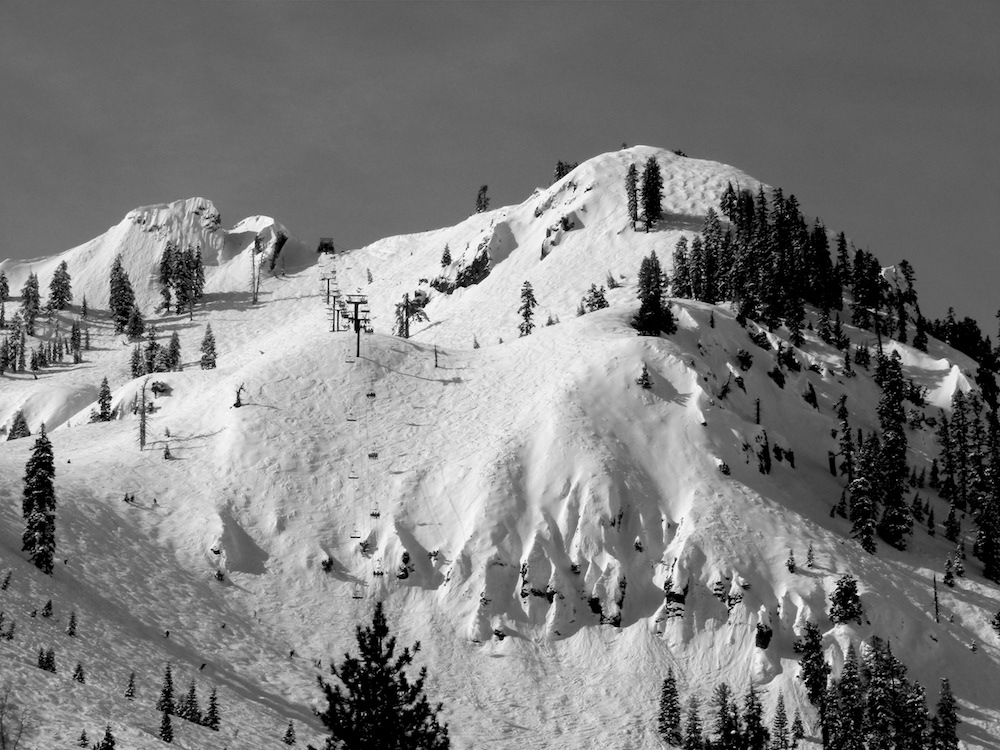 Yesterday was a sunny, spectacular day at Squaw Valley, CA.
Squaw had gotten a few inches of snow the previous 24 hours and the whole mountain was skiing well.
The snow was scratchy in spots, but also soft in a lot of spots due to the new snow and a bit of wind.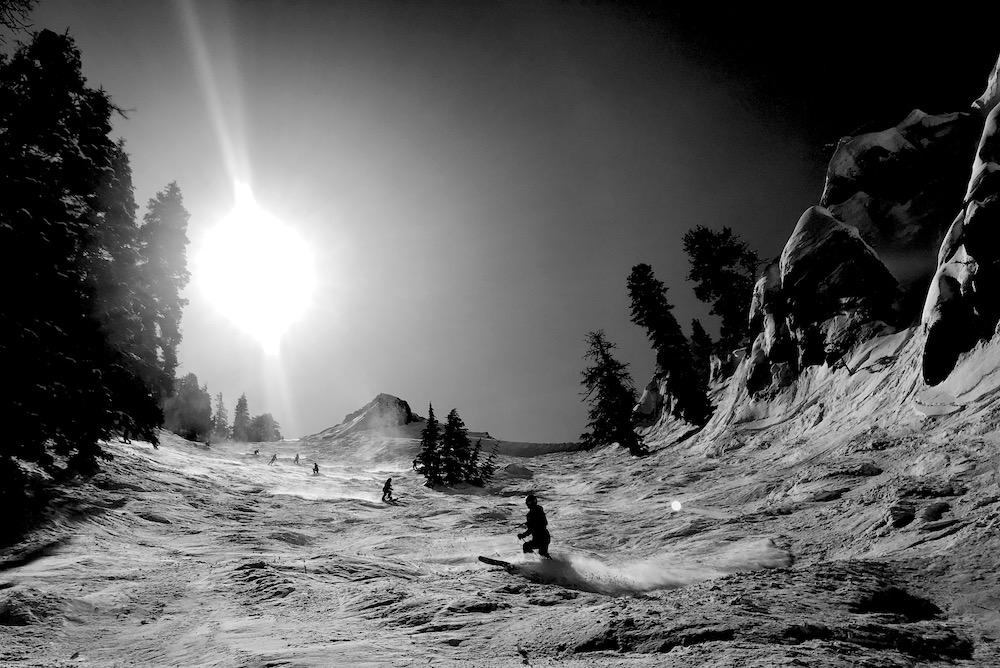 We started off on KT-22 and Tom's Tumble and Chute 75 were skiing great.
After an hour on KT we cruised up Headwall and the Garbage Chute were fresh and fun.
Silverado had a bit of every kind of snow, but we did find some powder right under the chair and some steep, hard snow skiing down what we think is the steepest run at Squaw:  Katmandu.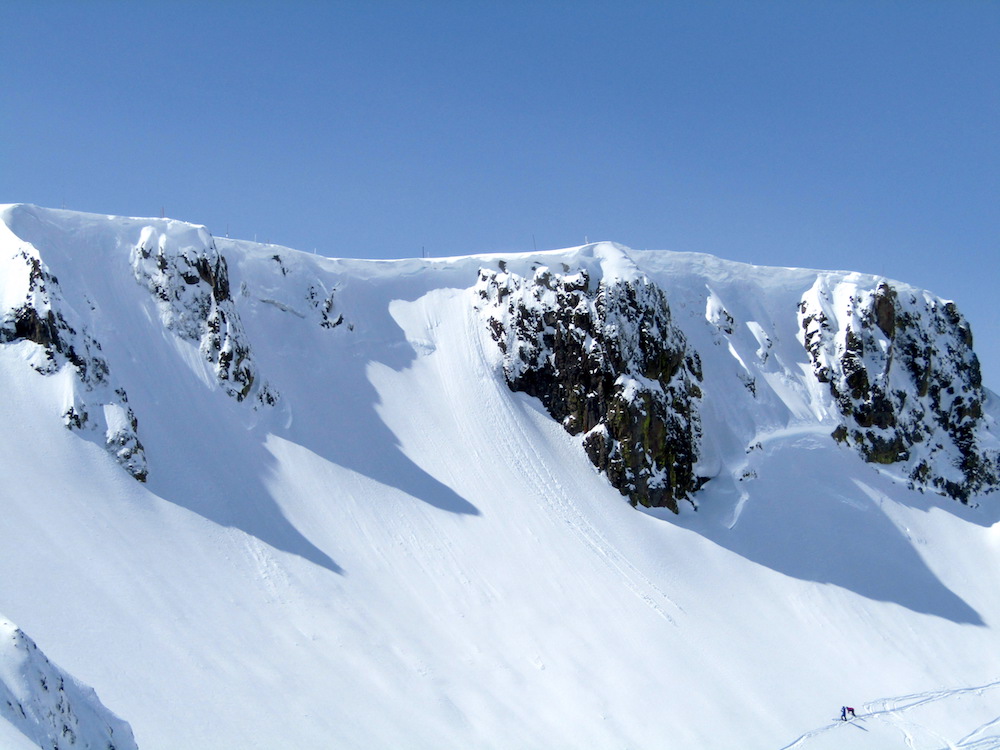 After an hour in Silvy, we headed back to KT to finish off the day.
KT-Base Bar and Le Chamois delivered great apres ski in warm temps and bright sunshine.
Spring was in the air at Squaw yesterday, but that's all over now.
As of this writing (9:52am PST), winds are blowing 66-84mph at the top of Squaw, it's overcast, and 1-3 feet of snow is forecast by Thursday.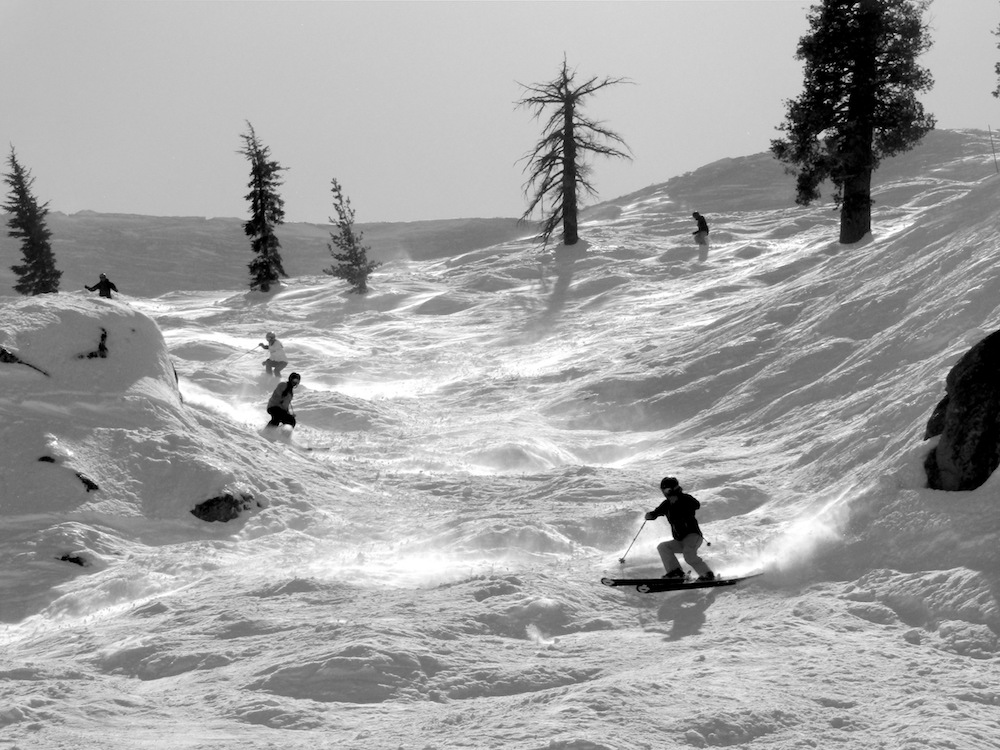 SNOW NUMBERS:
FORECAST:
Winter Storm Watch for Squaw Valley
URGENT - WINTER WEATHER MESSAGE
National Weather Service Reno NV
429 AM PDT Mon Mar 25 2019

Greater Lake Tahoe Area-
Including the cities of South Lake Tahoe, Truckee, Stateline,
and Incline Village
429 AM PDT Mon Mar 25 2019

...WINTER STORM WATCH NOW IN EFFECT FROM TUESDAY EVENING THROUGH
WEDNESDAY EVENING...

* CHANGES...None.

* WHAT...Heavy snow possible. Total snow accumulations of 5 to 10
  inches below 7000 feet except up to 3 inches below 6000 feet. 1
  to 2 feet above 7000 feet with localized amounts up to 3 feet
  along the crest possible. Winds could gust as high as 90 mph
  across Sierra ridges and up to 45 mph in valley locations.

* WHERE...Greater Lake Tahoe Area.

* WHEN...From Tuesday evening through Wednesday evening.

* ADDITIONAL DETAILS...Travel could be very difficult to
  impossible. The hazardous conditions could impact the morning
  or evening commute. Very strong winds could cause extensive
  tree damage.
PHOTOS: