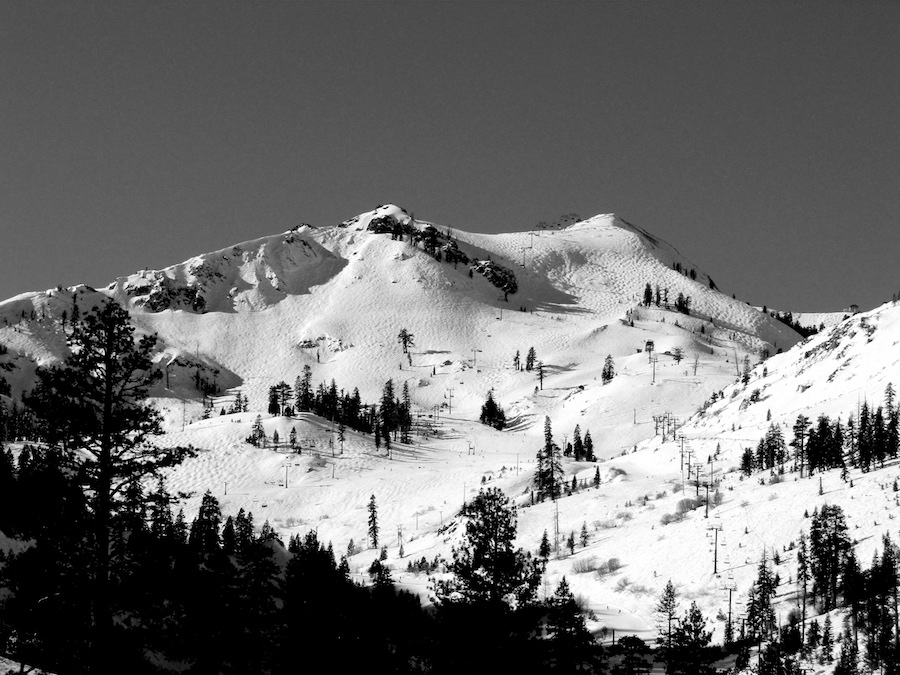 Report from January 13th, 2019
I skied Squaw Valley, CA yesterday with my friend Tim.
Tim has been skiing Squaw since 1979 and still lives right here in the valley.
He knows the mountain inside and out and I was honored to follow his 200lb, football player frame around today.
We repeated lapped the same run again and again off KT-22.
I skied Squaw for 3 hours today and only skied that one run.
The was soft, supple, and the steepness of the run allowed our slough to fill in the nooks and crannies and the run just kept getting softer the more we skied it.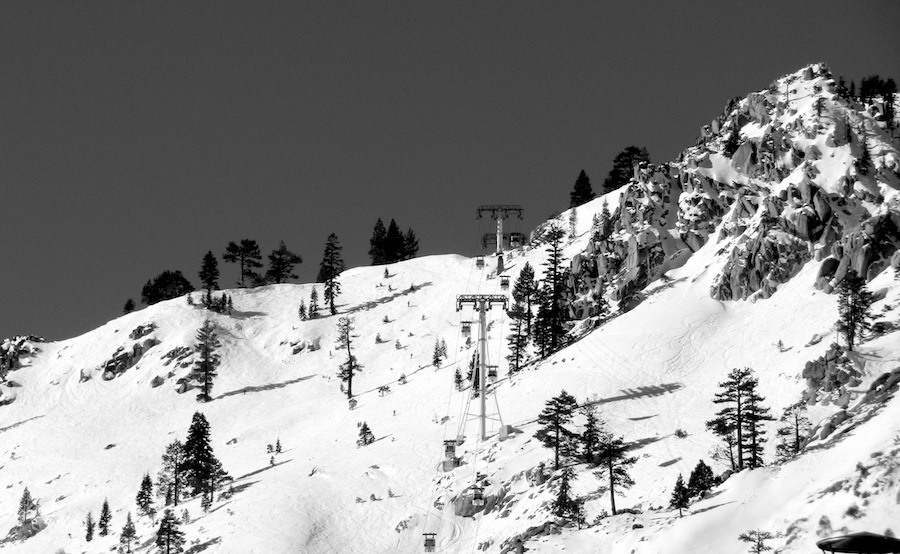 Yesterday was sunny, cold, and nearly windless.
A terrific day in the mountains with the soft light of the shortest days of the year.
NOAA is calling for a parade of storms to drop somewhere around 50+ inches of snow this week from Tuesday – Thursday.
Several feet of snow are possible above 8000 feet with up to 2 feet of accumulation down 
to 6000 feet in the Sierra. - NOAA Reno, NV today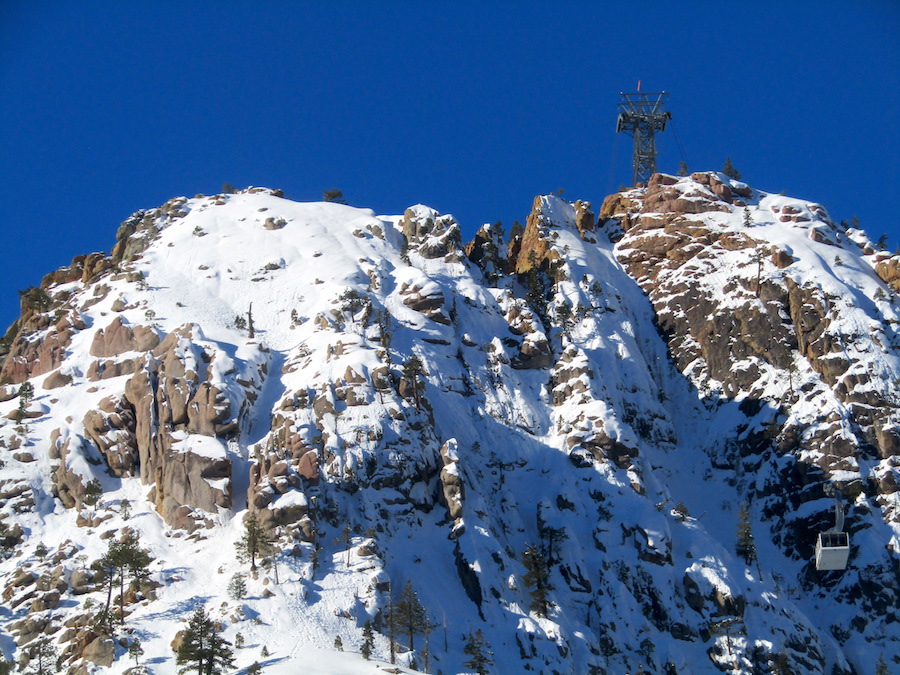 They are already predicting I-80 closures on Thursday.
Let's all be safe and avoid driving on Thursday.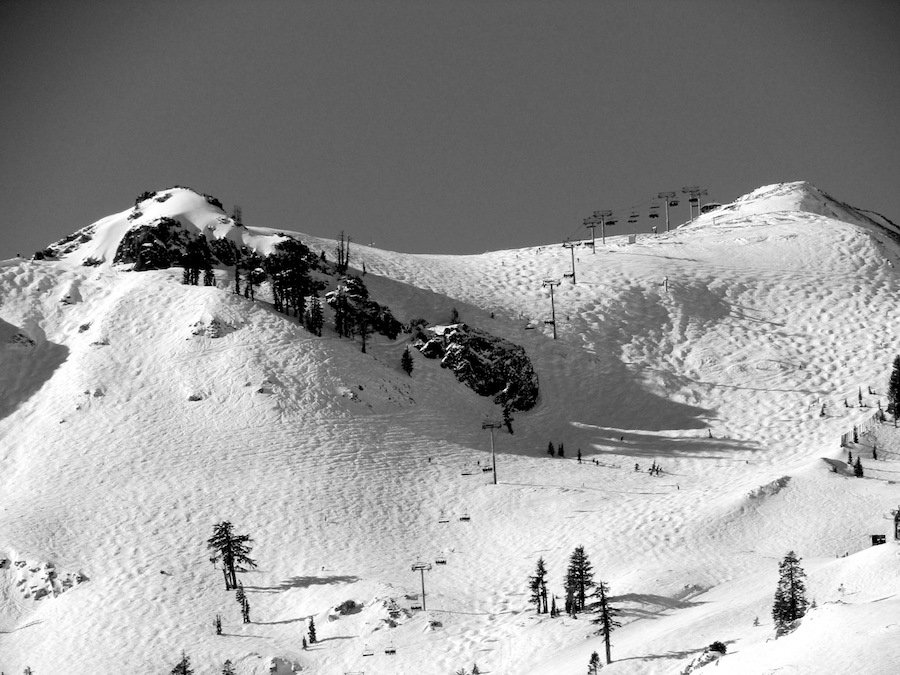 SNOW NUMBERS:
FORECAST:
...POTENTIAL MAJOR WINTER STORM LATE WEDNESDAY THROUGH THURSDAY...

A series of storms will move through the region this week with the
strongest storm impacting the region late Wednesday through Thursday.
Several feet of snow are possible above 8000 feet with up to 2
feet of accumulation down to 6000 feet in the Sierra. Periods of
rain and snow are expected in the lower elevations of northeast
California and western Nevada Wednesday through Thursday.

SIERRA: Occasional light snow showers are expected Tuesday into
Tuesday evening before becoming widespread and heavier Tuesday
night. The snow will be heavy at times, especially late Wednesday
through Thursday. The snow may briefly change to rain below 6500
to 7000 feet Wednesday night before changing back to snow. Winds
will be gusty at times Wednesday and Thursday with ridge gusts of
60 to 80 mph Wednesday, increasing to 100+ mph Thursday. Localized
blizzard conditions are possible on Thursday in the Sierra.
PHOTOS: