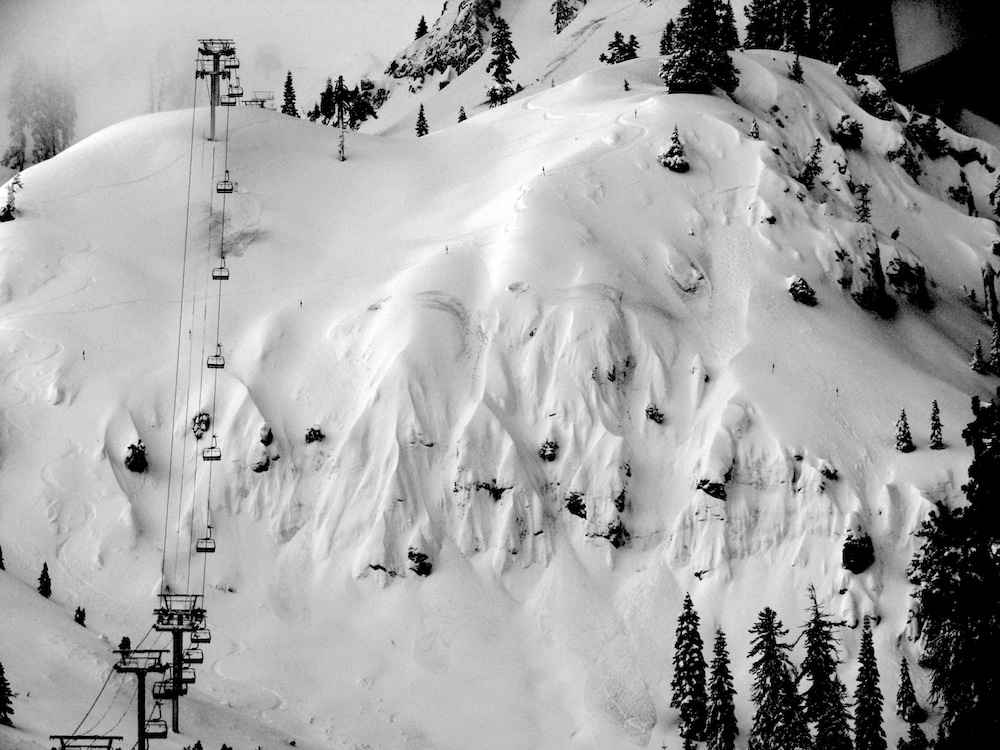 Report from 1/18/19
***NOTE:  Strong video from yesterday to be published tomorrow
Yesterday morning the Fingers at Squaw Valley, CA were the best they've been since 2017.
Spiny, fluted, and slathered in snow.
They skied well in the morning before rain arrived at about 1pm or so and transformed the snow.
The silver lining:  The snowpack at Squaw is dense and the coverage is solid which means that the current snow on the mountain is locked on and could extend the season.
Squaw has seen 74″ of snow in the past 7 days but it has been going back and forth from snow to rain and back.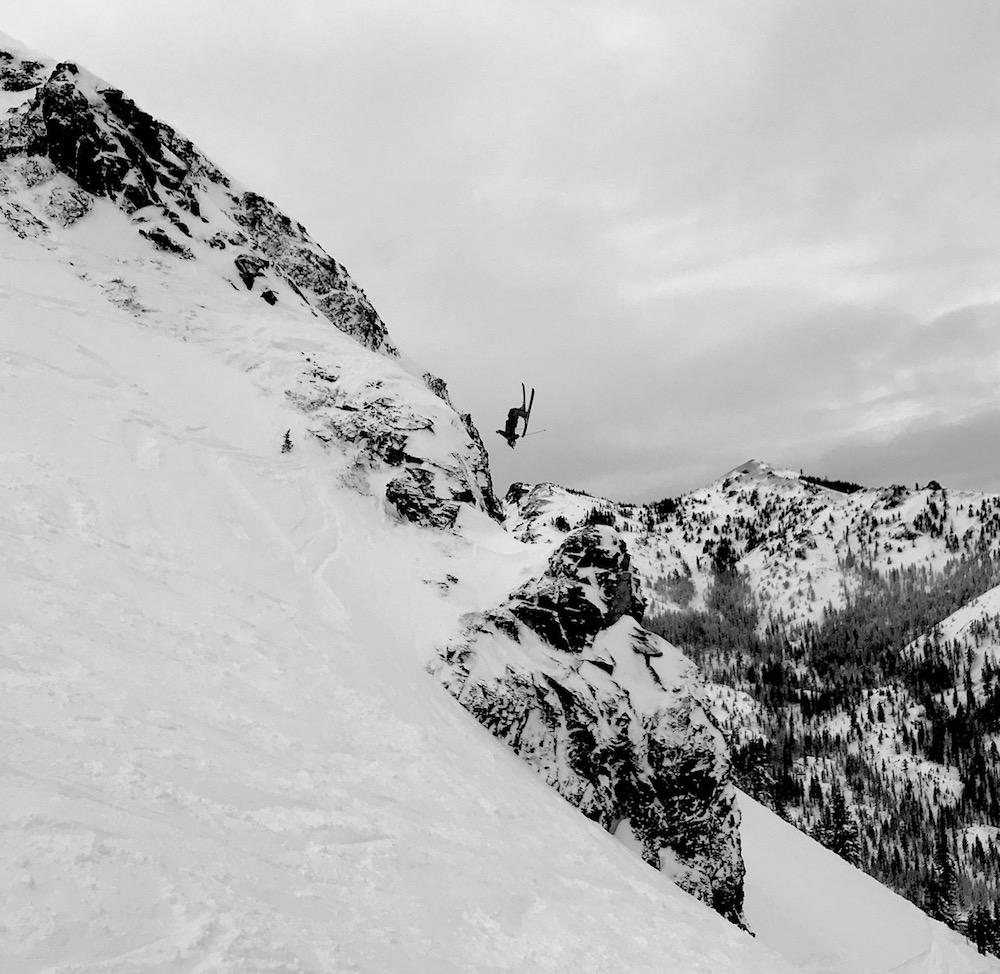 The skiing and riding off of KT-22 in the morning was a blast.
The snow conditions were similar to the previous day – smooth, wind-pressed, fast, damn fun.
Everything off KT was very filled in, playful, fun.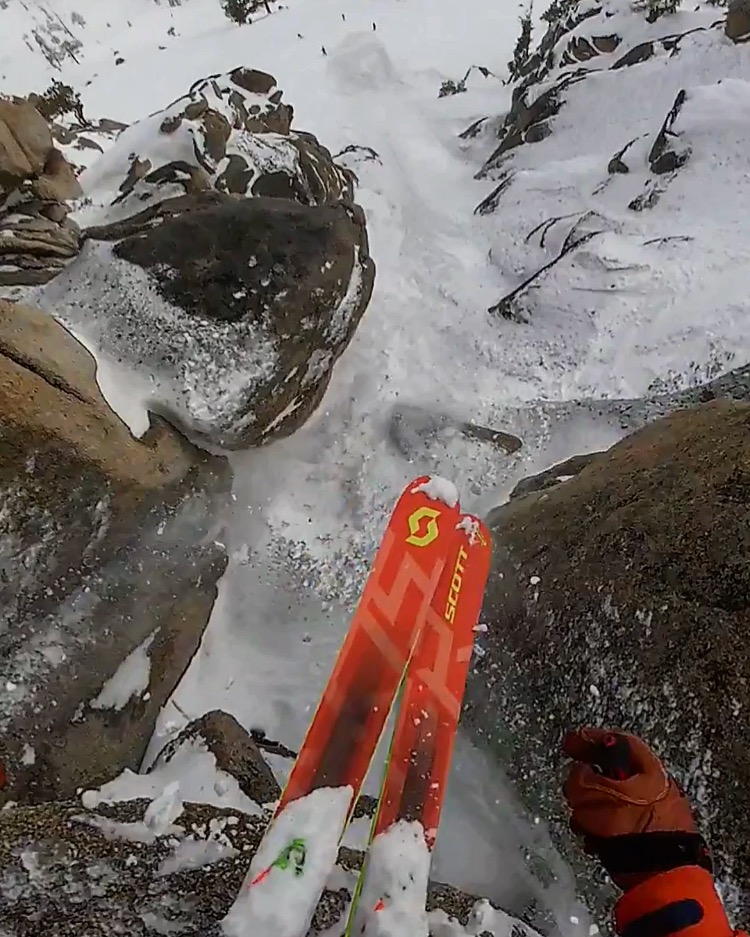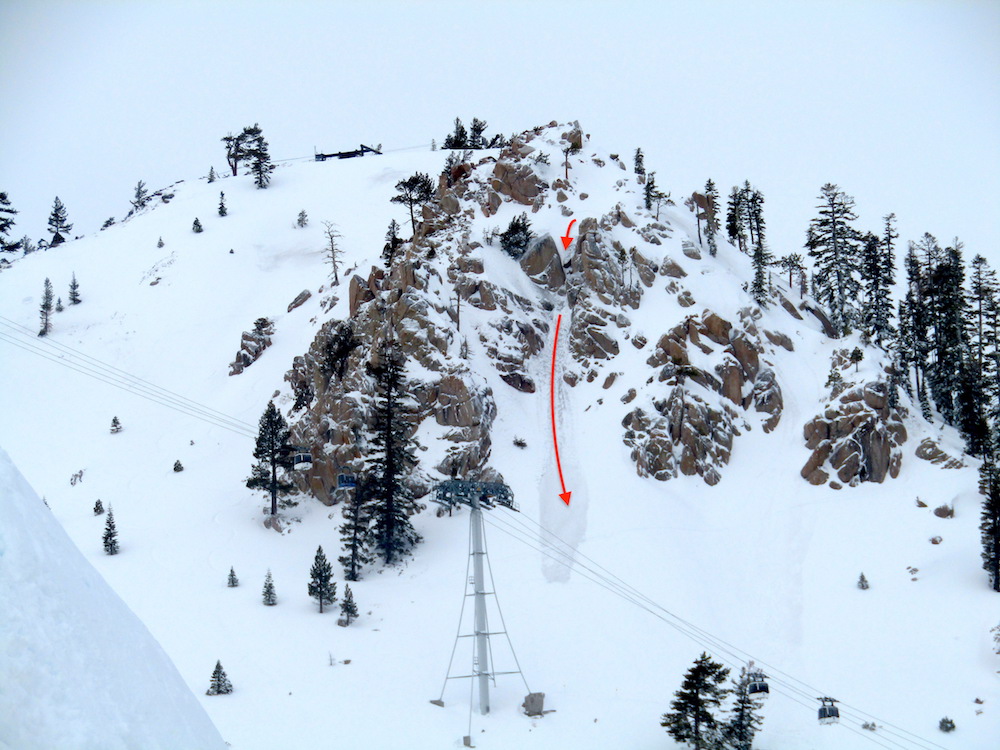 The line to ride up KT was pretty long and remained long until sometime around 11am when upper mountain lifts opened and pulled people to the upper mountain.
We ventured to the upper mountain and did one Broken Arrow lap at about 11am.
By the time we got up there, a steady, watery mist was already falling.
We dropped V-Rock.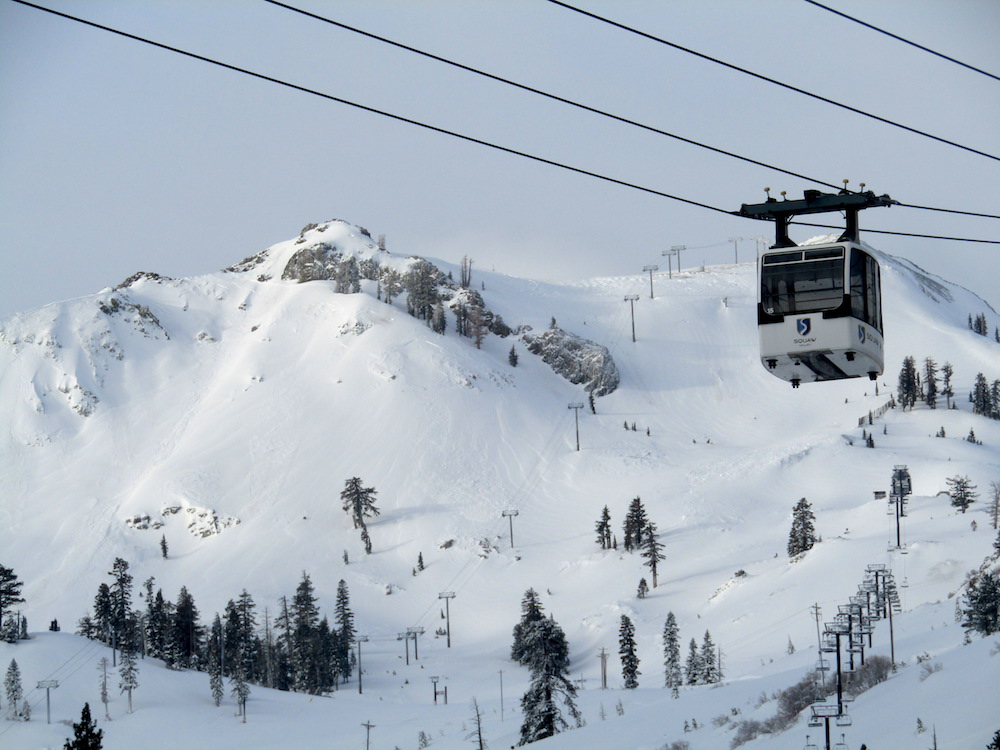 We skied one run and the snow was still good, but shortly thereafter, that mist had changed the snow for the worse.
We returned to KT-22.
The snow on KT began to be affected by the mist as well at this time – about noon.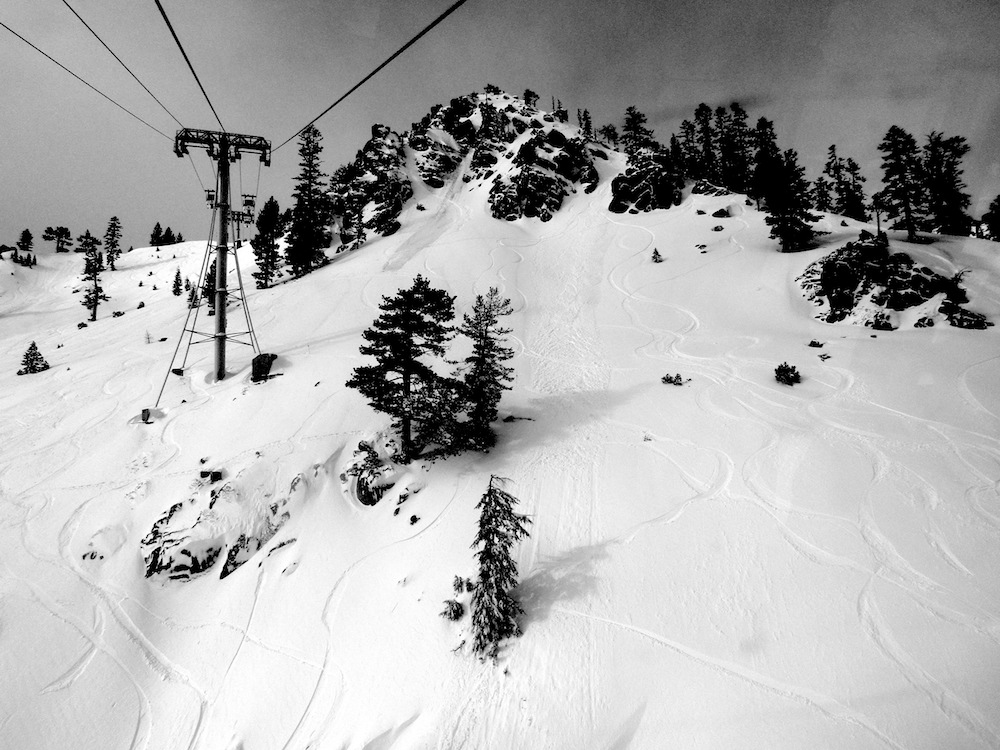 We skied a few more laps and called it a day at about 1pm due to funky, rain affected snow and tired legs.
Le Chamois was crazy fun for aprés ski with old friends and ski buddies sharing the stoke of an amazing morning at Squaw Valley, USA.
Another large storm is forecast to hit Lake Tahoe on Sunday.
NOAA has issued a Winter Storm Warning.
8-16″ of snow is currently forecast above 7,000′ on Sunday and Sunday night.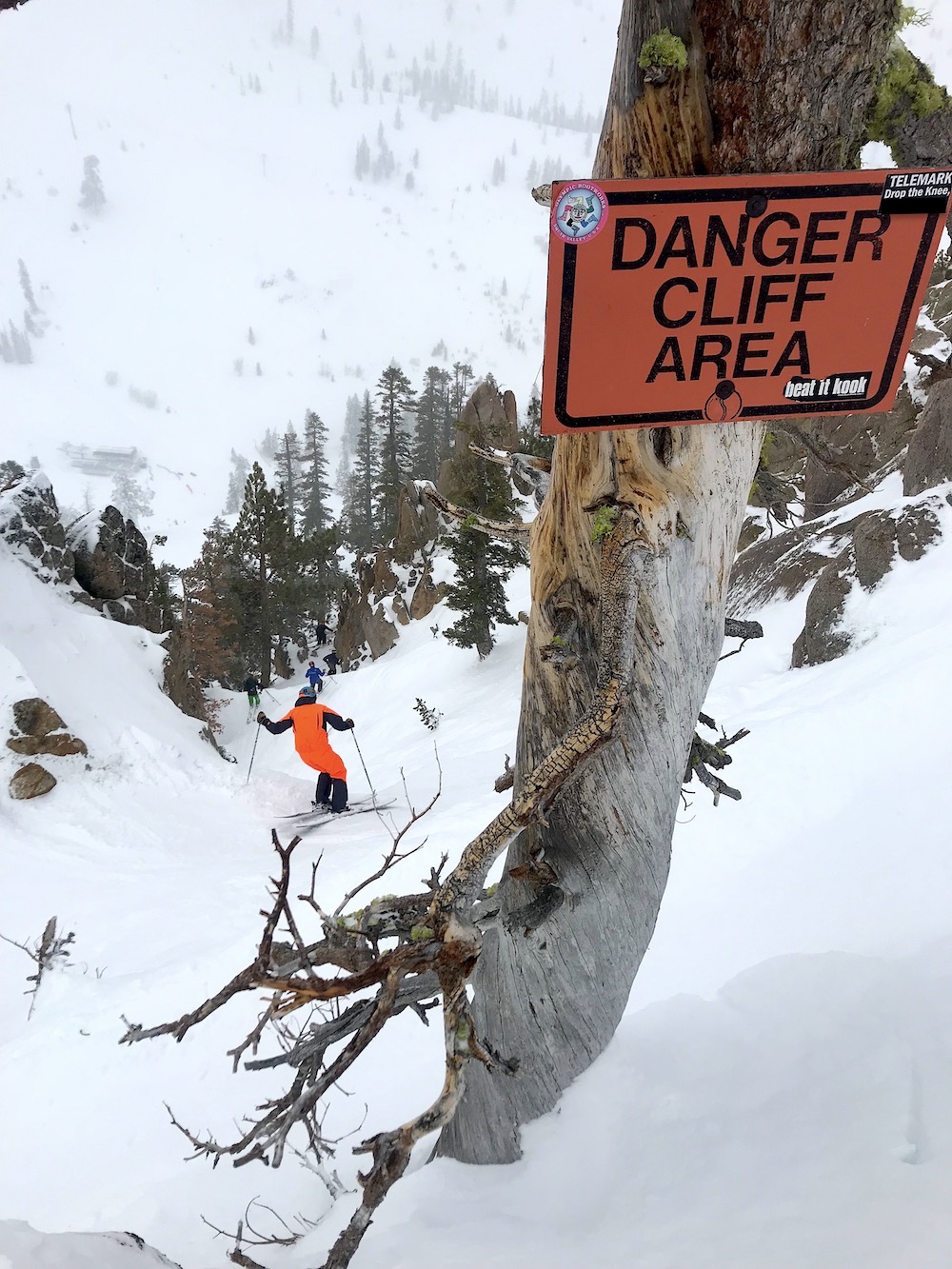 SNOW NUMBERS:
FORECAST:
PHOTOS: