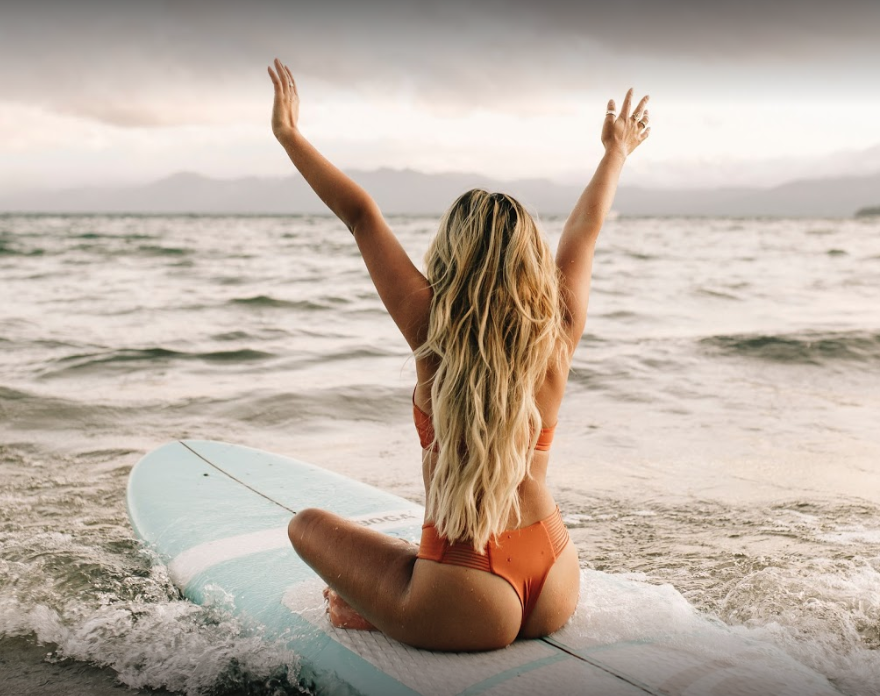 Strange Bikinis celebrated the 2020 Summer Solstice at Mourelatos Lakeshore Resort in Tahoe Vista, California as part of the "Big Dip", an annual charity event hosted by owner and founder Ali Conway. Strange Bikinis have become more prevalent on Tahoe's shores and are easily identified by their iconic cheeky bottoms and fringe tops, or the "Amerikinis" that are popular on Independence Day. Ali has the adventurous women we all know and love in mind when she designs a custom-made swimsuit for a Tahoe mom or a new design from her line of bikinis made of bio-degradable fabric. 
The "Big Dip" — normally slated for March as a polar plunge charity event, was delayed until June due to state lockdown orders. Despite having to limit attendance and require masks due to Governor Newsom's order, Strange Bikinis was able to match their donation total from last year to support Plastic Free Fridays and other local and national charities. Ali refers to her community as "Strangers" and they showed up in full force with masks and kept their distance, in compliance with Governors' orders and Ali's requests.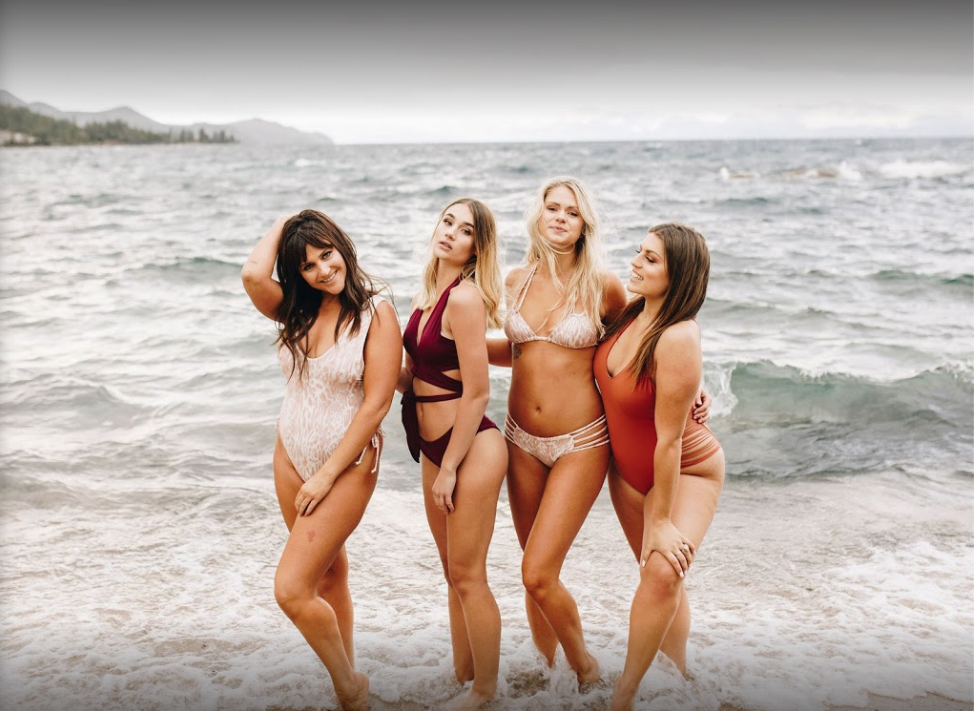 Strange Bikinis all started as a dream Ali has had since even before she attended fashion school and moved with her husband from Southern California to Reno, Nevada in 2012. Ali started her company out of her mother-in-law's garage in Verdi, Nevada before moving to a warehouse in Downtown Reno. Strange Bikinis then moved near the Truckee River in Reno on Dickerson Road — where Ali has her first store and showroom.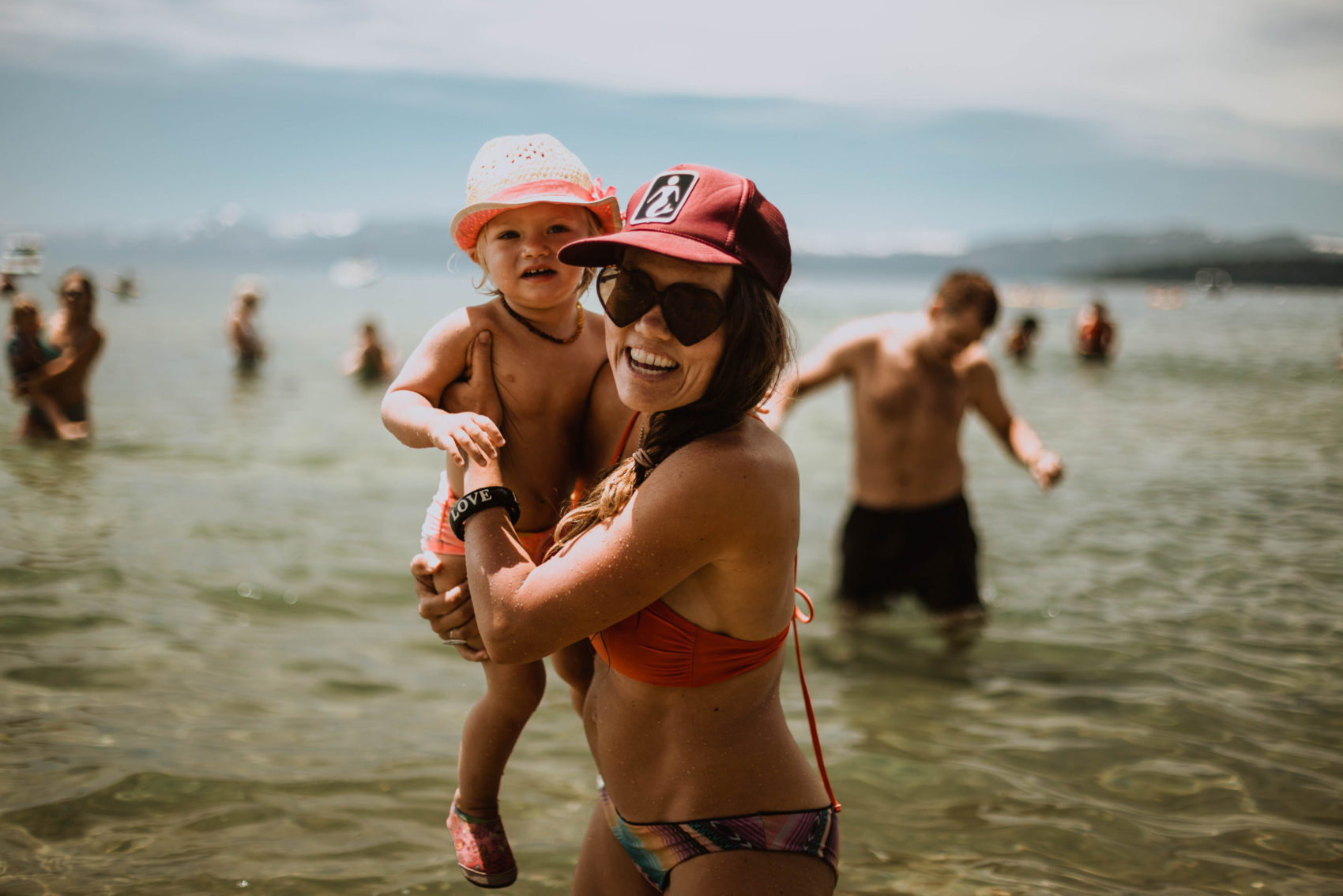 Strange Bikinis has since expanded to include a factory in the Bay Area as well as Ali's second store location in Santa Cruz, California. The newest Santa Cruz location opened in March of 2020 — before any of the lockdown associated with the pandemic.
Ali estimates that the Reno location brings in approximately two-thirds of her business, while her online sales and Santa Cruz location brings in the rest. She has expanded her business exponentially over the last few years. Starting from sewing everything herself, to managing 9 employees. Strange Bikinis has nearly 55,000 followers on Instagram and has been worn by celebrities including Miley Cyrus and other Strange Ambassadors from Hawaii, Lake Tahoe, and all over the world.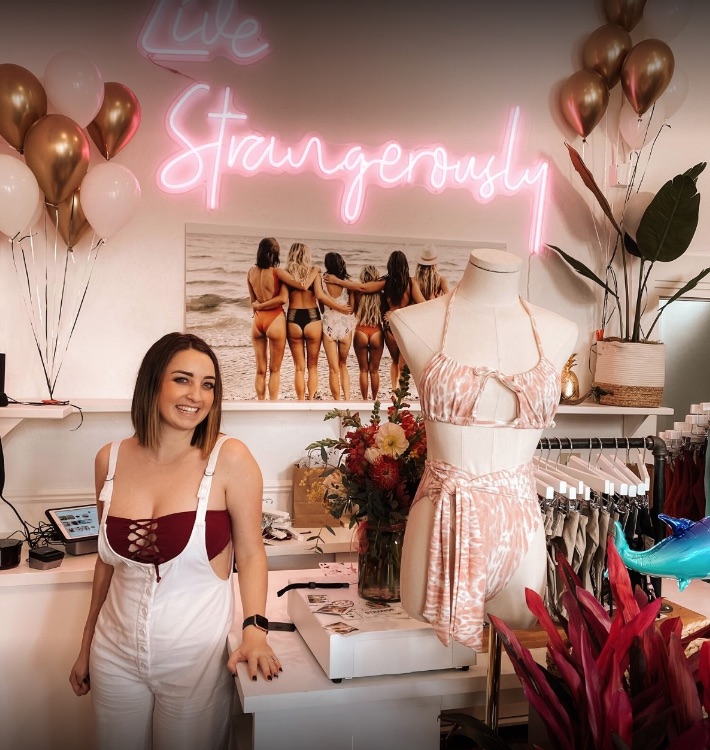 Ali juggled new motherhood, expanding to a second location, and launching a new biodegradable swimwear line  — all while dealing with COVID-19 pandemic-related closures in California and Nevada during a 2-month lockdown. However, Ali was determined and creative enough to withstand the closures, mostly relying on her online sales to get through the first few months. She also moved inventory between her Oakland factory and her two stores.
Ali took advantage of some of the downtime to sew approximately 15,000 masks for healthcare and essential workers while also thinking-up her newest line. Although Ali usually only has one release per year, this year she has been able to use some time to sew and create more inventory so that this will be the first summer she will have two releases.
According to Ali, when her manufacturer brought up a biodegradable line of swimwear, "it was a no-brainer"… "Being more sustainable just makes more sense to me. I know that swimwear and activewear are huge contributors to waste. So when my fabric vendor told me they were working on biodegradable fabric, I was blown away because nobody is really doing that …" Ali said. "I want to do better, even if nobody knows about it. But as far as swimwear, it's pretty cool."
Ali said that every year she uses all of the fabric she purchases from her vendor, often upcycling some of her fabric to make Strange Bikinis even more environmentally friendly. Next year, she is considering using even more recycled material in her bikinis.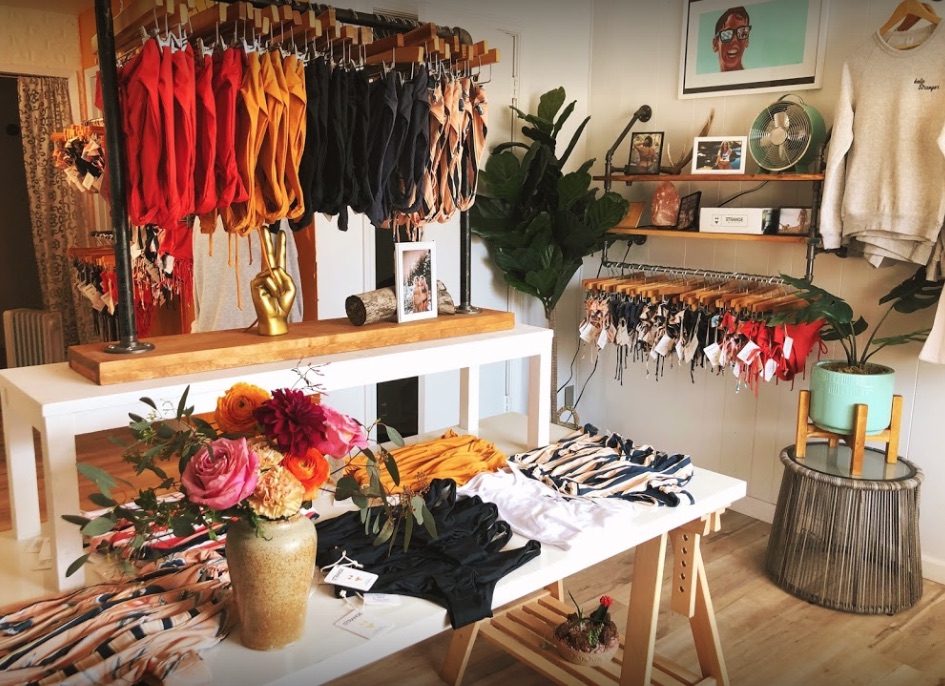 Ali's dreams for Strange Bikinis does not stop at stores in Santa Cruz and weekend fundraisers. She hopes to expand in the future to open stores in South Lake Tahoe, Southern California, or another spot on the West Coast. Ali has some big plans in the future —you can tell by her floor-to-ceiling butcher paper idea sheet in her factory located behind her store/showroom.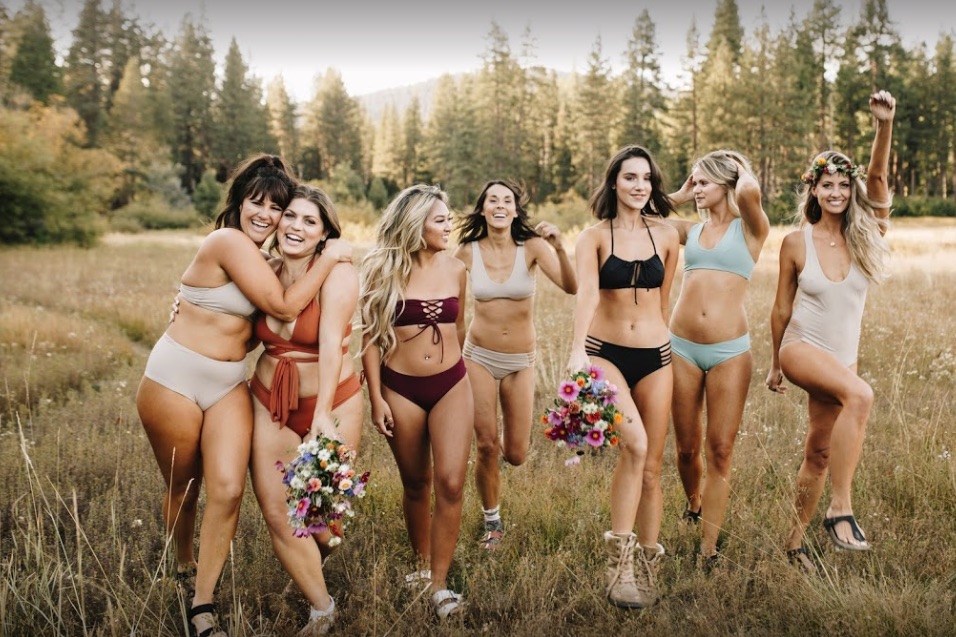 Ali's husband, Jake Conway, was gloved, masked, and pouring an ideal summer beverage in biodegradable cups to keep up with the plastic-free commitment at the Big Dip last Saturday. Early-comers who were of age received pours of the cider-style mead named Rosemary Black from Black Rabbit Mead Company — another Reno-based company that is also Nevada's first meadery.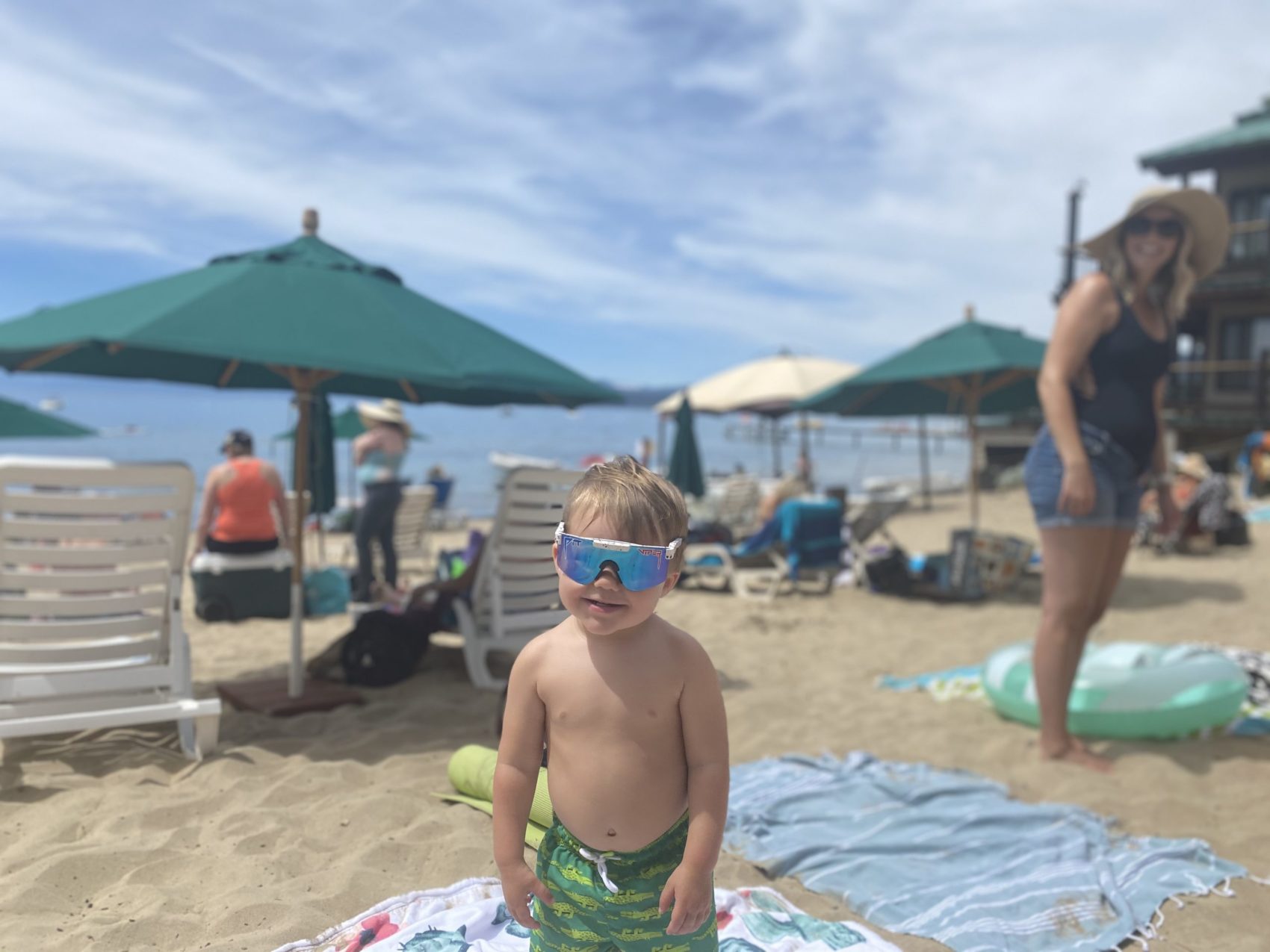 From what many Strangers say, Ali's bikinis are great for the adventurous woman or girl in your life. Strange Bikinis' intricate patterns and fringe can leave one with interesting tan lines but most Strangers say no swimsuit fits better or offers more comfort when wake surfing or paddleboarding on Lake Tahoe.
For more information on Ali's new line or new ideas, read her blog.
For the latest from Strange Bikinis, visit their website.