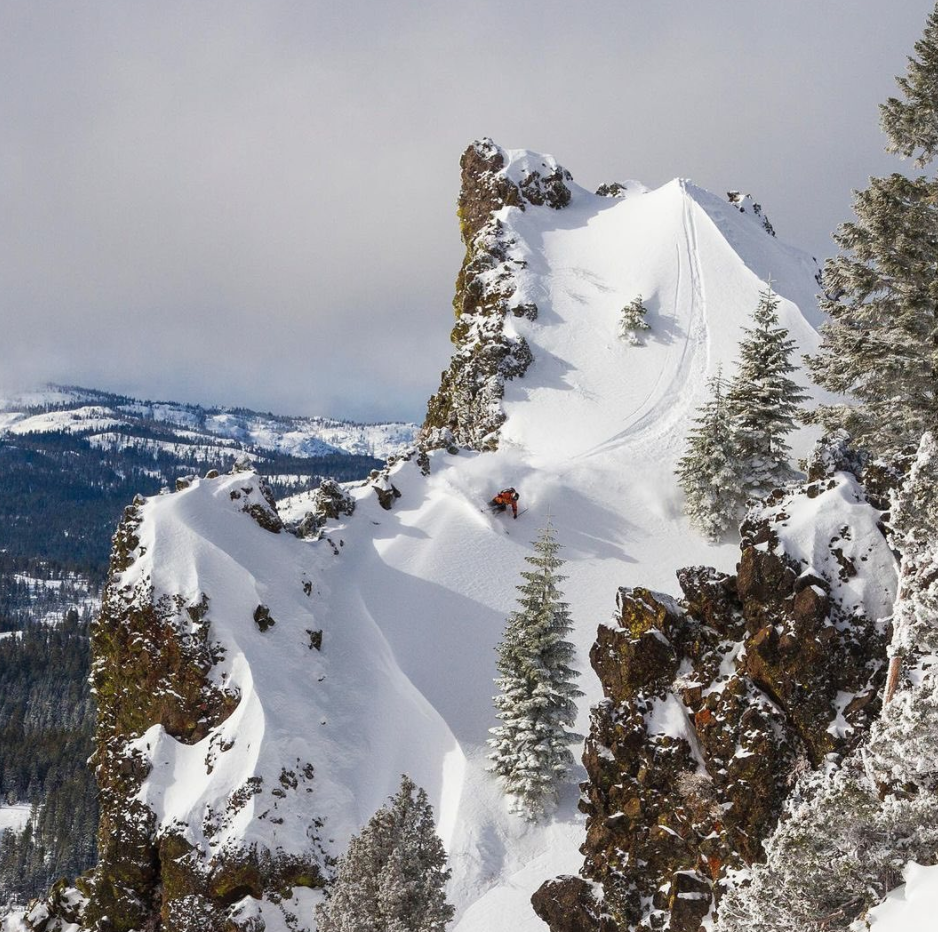 California's Sugar Bowl Resort just released its winter '21-22 operating plans, with limited season pass sales starting NOW. Here's what to expect:
Opening day is scheduled for Friday, November 26.
Masks will be encouraged indoors—no impact on outdoor activities.
Mandatory vaccination will be required for all staff members but not for guests.
There will be a limited number of lift tickets available daily which must be purchased online at least a day in advance.
There will be a limited number of season passes available starting Thursday, October 7 at noon.
More information on the availability of lift tickets, rentals, and lessons will be shared in November.
All of the operating plans below are based on the information and guidance available to us today. s COVID circumstances continue to evolve, we might have to alter our plans based on new state and/or county guidance that could be released before or during our winter season.

Despite any challenges presented this season, we are moving forward with optimism for a fun and memorable winter season ahead, which is tentatively scheduled to begin on Friday, November 26. The past 18 months have proven that we are all hearty and resilient, with an incredible ability to adapt. If more unexpected situations arise in the months ahead, we will collectively adapt again. We look forward to seeing you enjoy plentiful turns on Sugar Bowl's uncrowded slopes this winter, on whichever days you choose to visit.

Next season, we will match our peak & non-peak services to demand. That said, fewer services will be available midweek, with or without restrictions in place.

Peak Winter Operations:

During Peak periods (Friday – Monday and holiday periods), we expect to operate all facilities and services at both the Village and Judah portals.
We suggest that for services that tend to "sell out," such as hotel rooms, ski school and rentals that you make reservations well in advance.
Village Gondola will operate 7:00am – Midnight.

Non-Peak Winter Operations:

Non-peak, mid-week operations (Tuesday through Thursday) will focus on lift operations and provide limited services. Subject to change.
Lift operations will remain relatively unchanged. Crow's Peak Chair and Summit Chair will only operate as conditions permit, on weekends and holidays.
Services will include:

Lessons, Rentals and Retail will be available only at the Judah base area.
Midweek food services across the resort will be more limited with reduced menus. Judah Café, Nob Hill Café, and the Belt Room Bar will be open for lunch and après.
The Hotel will be closed Monday night through Wednesday night.
Village Gondola will operate 7:00am to 7:00pm.

The Outdoor Experience:

While we are expecting some COVID-related challenges, we do not foresee any government restrictions that would affect the core skiing and snowboarding experience outdoors this winter. Face coverings will not be required outdoors, including in lift lines or while riding chairlifts.

Indoor Access:

Indoors, we plan to offer more access than was available last season, including the reopening of our Lodges, Belt Room Bar and other outlets throughout the resort. So long as California and the CDC continue to recommend indoor face coverings, we will encourage all guests to wear a mask inside to protect younger guests who are not yet vaccinated.

Vaccine Requirement for Staff:

We will require all Sugar Bowl | Royal Gorge staff to be fully vaccinated before the start of our ski/snowboard season. Requiring vaccines provides a measure of safety for staff who are in constant contact with guests, stabilizes our workforce and increases reliability by reducing the frequency of department-wide quarantines. At this time, we are not planning to require proof of vaccine for our season passholders or daily guests.

Potential Worker Shortage:

We have all recently experienced the effects of the labor shortage in our daily lives. The impact has been quite severe in the North Lake Tahoe area, where lingering COVID fears, scarce childcare options and a lack of workforce housing have reduced the available employee base. COVID dramatically altered the housing landscape in our area, with many families escaping the city to enjoy a mountain lifestyle while occupying second homes and traditional seasonal rentals. We have more than 150 beds available for staff housing – a beneficial asset – but with a seasonal staff of over 500, we rely heavily on full and part time employees finding housing nearby.

Even with fewer applicants, we intend to preserve skiing and riding opportunities seven days a week, from opening day to closing day. Ensuring that we have the necessary staff to safely manage the on-snow experience is paramount. If we are short on staff, our ancillary services will be affected first. For example, during midweek periods when visitation is typically low, we might consolidate our base-area service offerings to the Judah portal. We are not going to know the results of our hiring initiatives for another few weeks, so it's still too soon to make any final decisions about which facilities and services might be impacted, and when. But we want to give you an advance "heads up" that the labor situation will be a significant challenge for us to overcome.

Sugar Bowl starts and ends each season with reduced lifts and facilities. Services/facilities ramp-up in the fall/early winter and ramp-down in the late winter/spring as snow conditions and business levels expand and contract.
View this post on Instagram