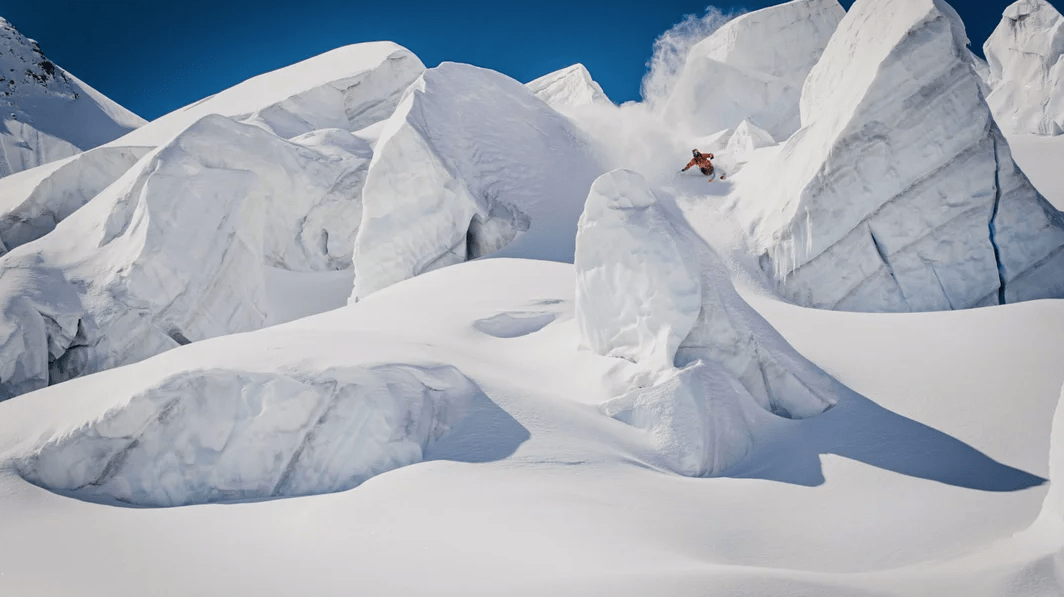 While ski movies may be becoming increasingly more popular these days, awards from the mainstream media are not, especially Sports Emmy awards. So, when Markus Eder's "The Ultimate Run" recently won a Sports Emmy award for his outstanding camera work, the news reverberated across the freeskiing nation.
The Ultimate Run is an artistic blend of Marcus's vision with a creative design that took almost two years of effort to produce. Working with director Christoph Thoreson and Legs of Steel producer Daniel Schiessl, Eder alongside a film crew of 11 others embarked on their goal; a single consecutive ski run featuring the playful and otherworldly skiing of Eder in his home environment.
Eder reflects back on his vision for the project when he says,
"It was all of it. Having the possibility to let loose completely on my creativity in riding, finding, and building features especially. But also, analyzing weather patterns and snow conditions is something I love, as well as giving my input in the filming aspect as well as editing."
Believable or not, this wasn't Eder's first attempt at this project. But in 2015, when he was first inspired by superstar filmmaker Scott Gaffney, Eder gave it a go, only to dislocate his shoulder on the very first shoot and shelve the project indefinitely.
Then after a monstrous 2019 season on the Freeride World Tour, Eder has accumulated the sponsors, backing, and platform to give it another try. The concept took shape as final decisions were made to ski from the top of Zermatt's glacier down through Eder's home village of Ahrntal, Italy, and finally end on the valley floor. This time he shared his vision with Christoph who brought with him 20 years of filmmaking experience and Daniel whose expertise in production made for a truly inspired second attempt.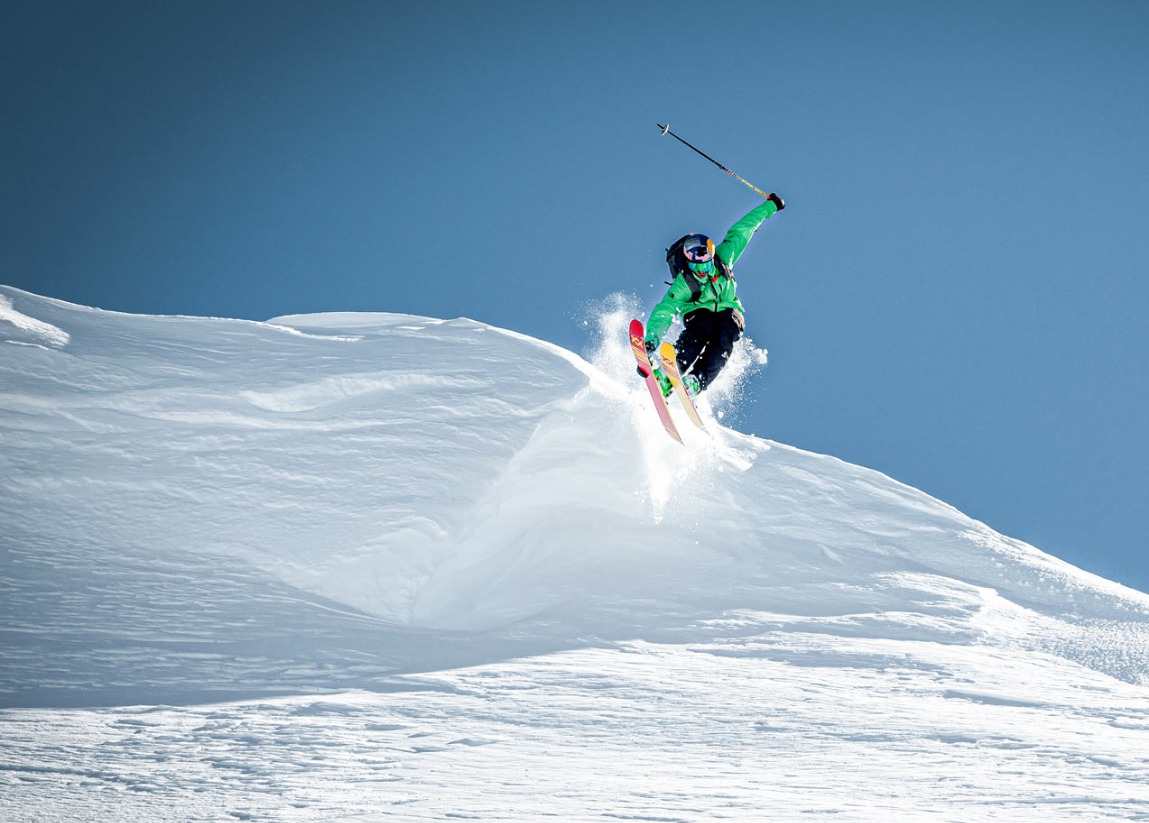 Commenting on the challenges of his filming experience Schiessl admits,
"Filming on snow is hard. The weather, the snow conditions, the danger of avalanches and other external factors. And if you add to that you are aiming for a consecutive looking run in similar light and snow conditions, most of it had to be first tracks… You could not make it much more complicated, but that was also what made it so tempting."
COVID restrictions further complicated efforts leading the team to shoot the film in reverse, with the urban segments shot first in December when the snow levels were low in the valley, followed by resort scenes in February, and then shooting the last scene (also the opening scene of the movie) on Zermatt's glacier in July. The groundbreaking filming was done using a number of different methods including race drone footage, handheld shots, follow-cam segments, and both aerial and remote cinematography.
Eder believes what really brought it together, in the end, was that,
"We continually messed around with the shots while filming to understand how the individual shots would fit together the best, and which action and connection shots we still needed to really give the viewer the feeling of following me down one entire run. I wouldn't have ever thought that you could put that much time into 10 minutes of video."
For a team that didn't even consider the remote possibility of a Sports Emmy award to finally win one, it's truly remarkable. When asked who, if anyone, he seeks recognition from, Eder responded:
"… it's the core Freeski scene that I'd want it from. Those are the people who dedicate their life and health to this sport and give soul, meaning, and purpose to what we do. The real Freeski community knows the difficulty of the tricks and also understands what creating a movie like this means. They're the most important to me."
Check out this behind-the-scenes look at the creation of this award-winning film. It's absolutely amazing!!