The legendary Eddie Aikau surf competition went down at Waimea, Oahu, Hawaii last week in the biggest surf the comp has ever seen.  This comp has only gone down 9 times in its 31 year history. Waves have to have 20-30 foot faces, and be surfable for an 8 hour window.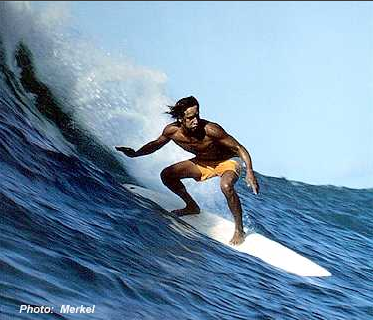 The line up was full of legends including Kelly Slater, John John Florence, 66-year-old Clyde Aikou (Eddie's brother), Ross Clarke-Jones, Mark Healy, Peter Mel, Shane Dorian, and many more.
John John Florence, 27, won the whole thing and was honored.
"Today means everything. It's the biggest accomplishment of my life. I was just stoked to be a part of this event, growing up on the North Shore, watching The Eddies run — and there's only been a few of them since I've been alive — how big the waves were today." – John John told KHON2
Ferocious wipeouts and heroic rides were the norm yesterday and, of course, Kelly Slater pulled into a heaving barrel that blew minds…