The University of California Berkeley Central Sierra Snow Laboratory has recorded snowfall in Tahoe 48 of the last 60 days.
With more snow in the forecast, it's uncertain as to when the area may attain its peak snowpack.
Cold temperatures and relentless precipitation has slowed snowmelt in the mountains, which means the majority of the runoff is yet to come.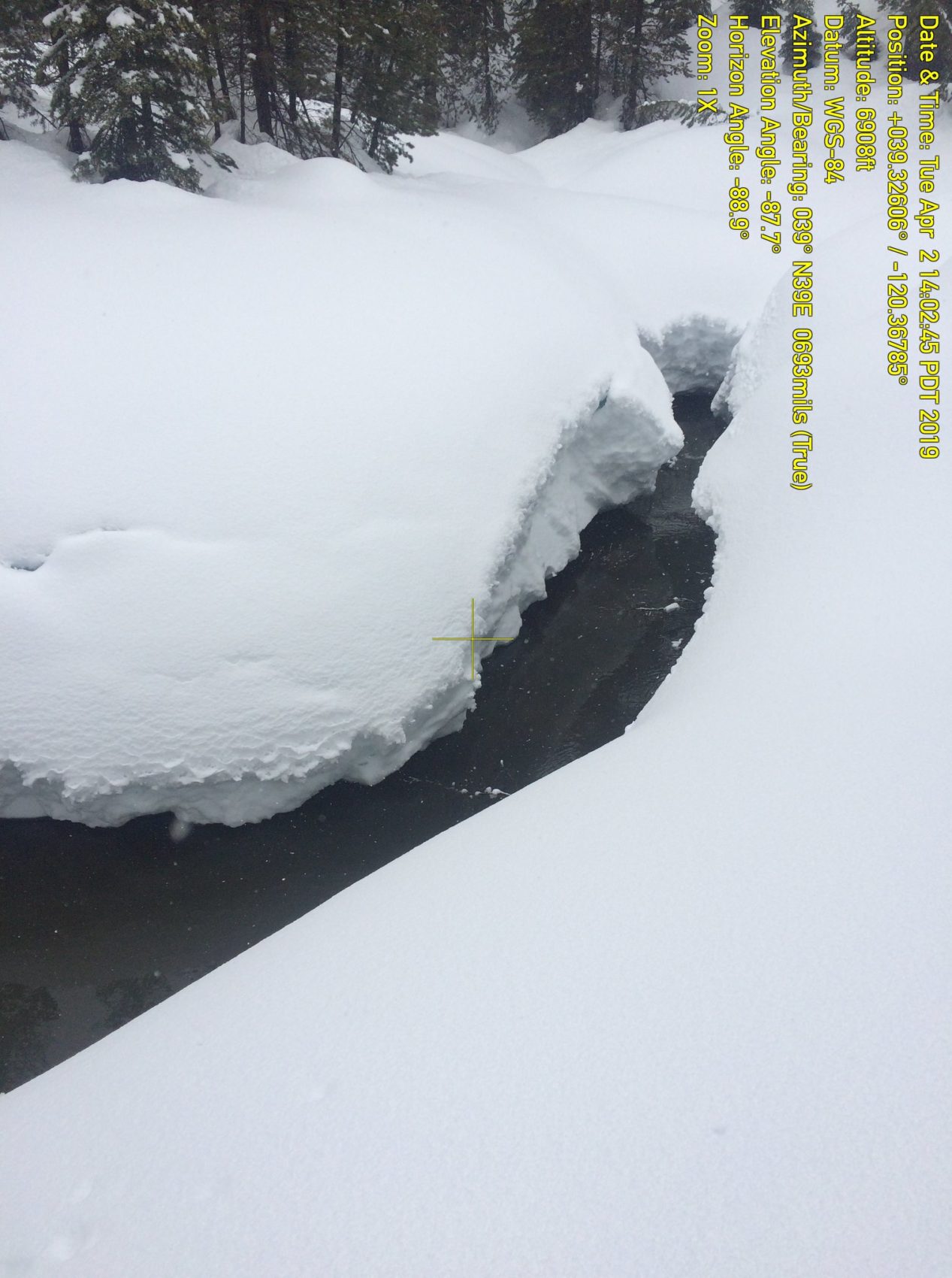 Snow Observations:
By: UC Berkeley Central Sierra Snow Laboratory
We've recorded snowfall on 48 of the last 60 days; still snowing today. With continued weather forecasted, there is uncertainty as to whether we have reached peak snow water equivalent for the season. But what is certain is that above 6900 feet elevation, Donner Summit's Castle Creek watershed has outflowed very little water from its tremendous snowpacks. Castle Creek (pictured here) remains largely buried. What is exposed reveals tranquil, still pools; the channel's discharge barely more than a trickle. A lot of melt yet to come.