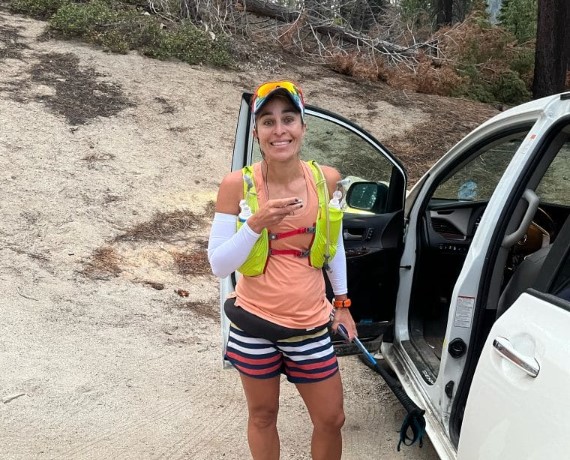 Amber Weibel is one of the best endurance runners in the Tahoe area; earlier this month, she proved it.
Weibel completed the 173-mile Tahoe Rim Trail in a fastest known time (FKT) for a woman of 49 hours, 39 minutes, and 03 seconds. What made it even more impressive was she completed it unsupported, meaning she did not have any outside help. She had previously completed the trail with support in 49 hours and 17 minutes, which was also an FKT for a woman to complete it supported.
The previous record holder had taken over 60 hours to complete the trail. 
This was Weibel's third attempt at the feat since last June. During her first two attempts, she was unable to finish. However, a cooler weather forecast with a chance of rain provided more ideal conditions for her third attempt.
Weibel had to battle blisters, exhaustion, and lack of sleep on her journey. She also had to bring a water purification system and food for fuel.
Below is a video as she finishes the loop with her kids after over two full days of racing.