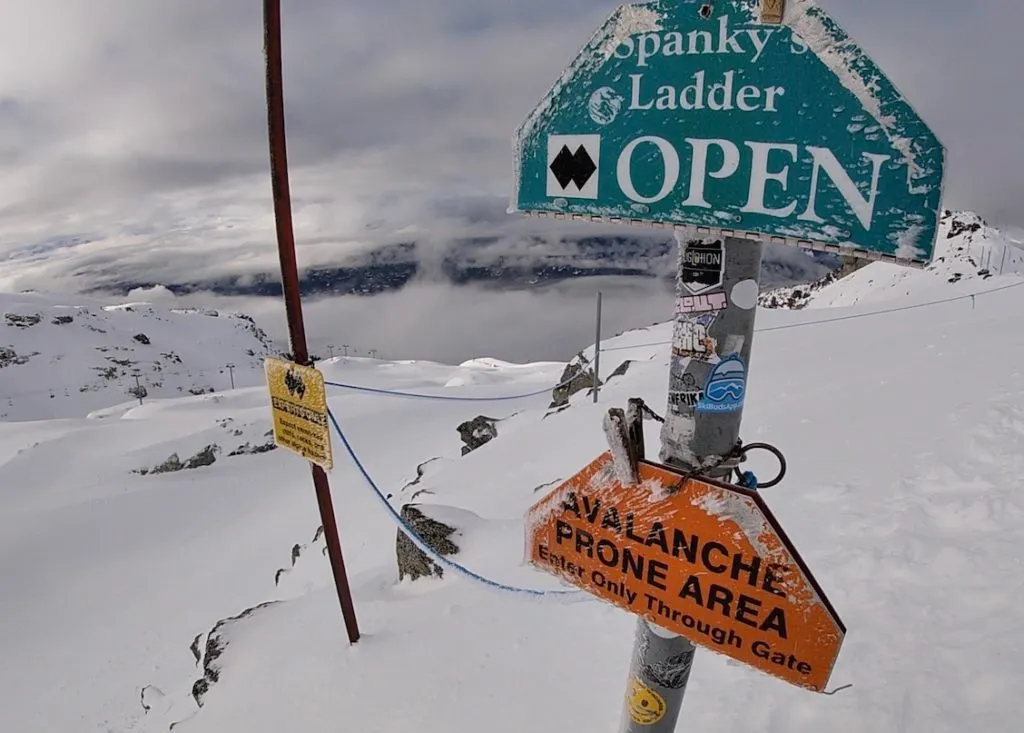 Everybody has their favorite ski run. The one that given the right conditions delivers incredible satisfaction.
But what about the trail that stands out just on the name alone? We asked our followers "What's the weirdest ski trail name you've come across?" Below is just a sample of some of their answers. We tried to categorize them as best we could.
Weird
Bubble Cuffer, Screaming Cheetah, Vaseline Alley, Spanky's Ladder, The Fallopian Tubes, Throbulator, Sticky Pajamas, Ballhooter, Swamp Donkey, Chunky Swirley, Teenage Wasteland, Moment of Strudel, Tippecanoe.
Funny
Big Doo Doo, Smoka Bowl, Brown Trouser, Bassackwards, Birth Canal, Jabberwocky, Flatulence, Conifers of Narnia, Dilley Dalley Alley, North Dakota Downhill, El Funko, Jack Wacker, Idiot's Delight, Poop Shoot, Skid Mark.
Scary
Exterminator, Organ Grinder, Psychopath, The Sphincter, Deviated Septum, Trench of Terror, Ditch of Doom, Body Bag, Doom and Gloom, Devil's Backbone, Nasty Gash, Oh God.
Mildly Inappropriate
The Pink and The Stink (side by side chutes), Devil's Crotch, Cleavage, Glory Hole, Peckerwood, Arnold's Mistress, Mary's Nipple, Dick's Ditch, Pandyfackler, Orgasmatron, The Shaft.