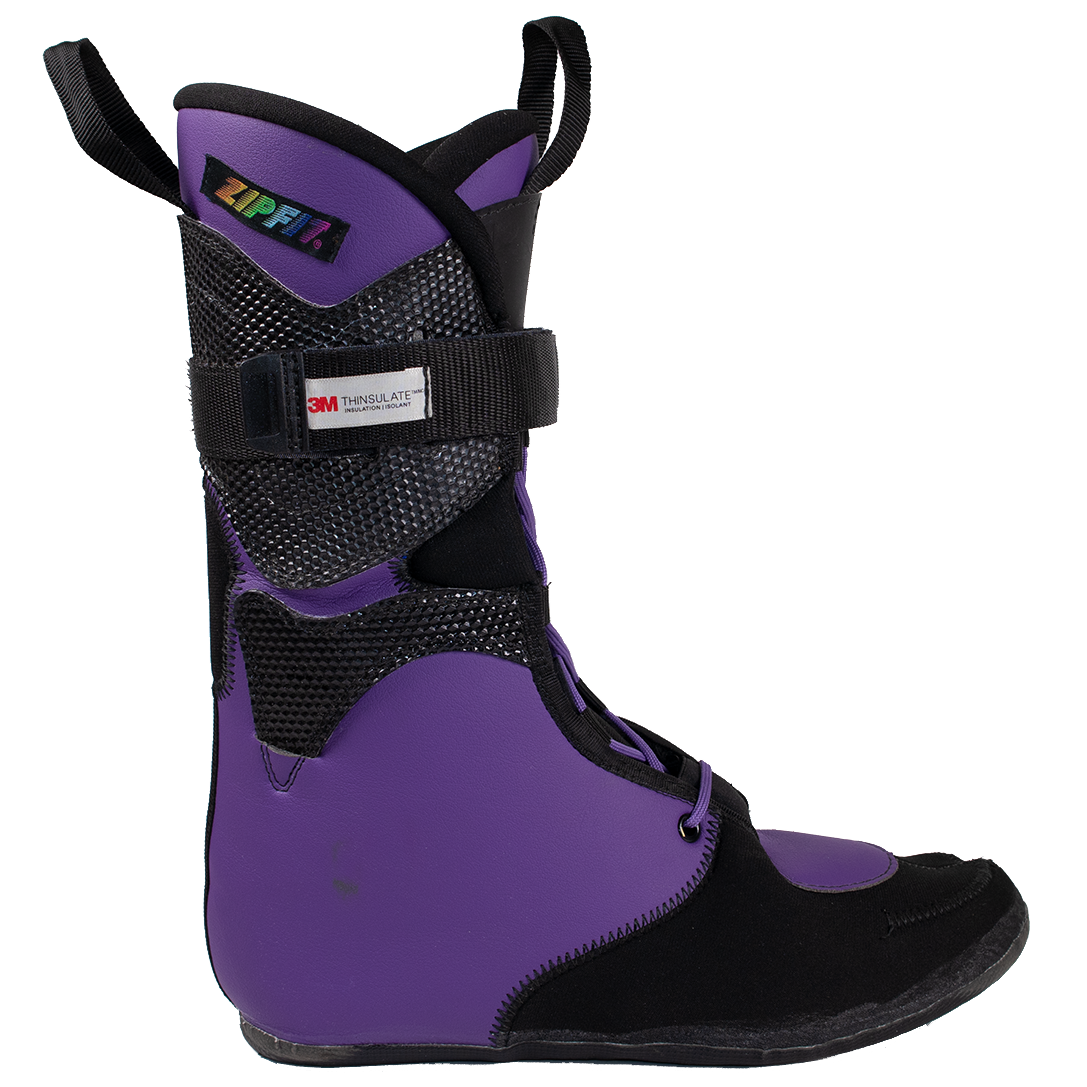 Brought to you by ZipFit
ZipFit GFT Touring Liners were designed by top-tier athletes to give them a high-performance, high-quality ski boot liner that does not compromise between downhill performance and uphill capabilities. Have you ever transitioned between a dedicated alpine boot to a touring boot and noticed how the performance or quality of the liner diminishes? Or have you ever tried to go touring in an alpine liner to realize there is a lack of uphill performance? I sure have. The ZipFit GFT Touring Liner is bridging that gap and here is why.
A huge part of why the ZipFit GFT Touring Liners are bridging this gap is because of the quality of the liner. These liners hold your foot in place on the up and have a range of motion that is similar to all other touring boot liners. ZipFit liners are known for their cork pouches that provide superior heel hold and food positioning for high performance on the downhill. The OMFit self-molding cork is typically used for high-performance ski boots, but it works just as well for touring boots, even telemark boots. In terms of volume, the liners come pre-packed with a neutral amount of cork and customers can add or remove cork to hone in on the perfect fit. The best thing about these liners is you can ski hundreds of days of skiing with the exact same feel!
We had the opportunity to speak with two of these contributors, Dan Corn and Max Hammer. Here is what they had to say:
Dan Corn, Jackson based IFMGA/ UIAGM/ IVBV certified mountain guide  
As a guide, I spend a lot of days in my ski boots, foot issues can't really happen because that cuts into any bandwidth to take care of and provide for clients.  Having a liner that is comfortable, warm and performing is huge for having a good day and a safe day, every day.  

I felt super privileged to get to work with ZipFit and Max on the GFT and what I thought would be important to incorporate into a touring boot liner. Comfort, the ability to get your boot on and off easily, warmth for high altitude skiing and of course ski performance all factored into the design of the GFT. I have used the GFT liners in both the Technica Pro Tour and Scarpa F1 LT, they increased performance and fit well in both boot shells. I wanted a liner I could easily take up Denali skiing with me. The GFT is all that.
Max Hammer, former US Ski Team member and Ski Guide with Alpenglow expeditions based in Reno, Nevada:
Plastic shells get most of the glory, yet liners do heaps of work. Cramming your feet into something too tight, restricting both movement and blood flow is all too common, and the results are agonizing pain and needed time away from ski boots. Enter Zipfits! These liners last long, hold your feet in just the right places and allow for as much freedom as possible. The experience is like slipping your feet into a dream, a merino and corked-out dream, that ends with feet ready to tackle big lines, variable snow, and of course smashing pillows. The GFT is made for touring by maximizing fore and aft flex on the uphill while retaining heel hold, liner to shell connectivity, and bolstering the less than ideal flex of lightweight plastics. I've been running mine with the Dynafit Radical Pro, both guiding and filming, and it's the best touring setup I've ever put together. Good news, because I'll be able to run the liner for years and years!
Bottom line, the ZipFit GFT Touring Liners are a non-compromise liner. If you are a skier looking for a higher-performance liner while seeking big lines or soft snow in the backcountry, look for the ZipFit GFT Touring Liners. They are the closest thing to a zero compromise liner that will keep your feet happy while skiing at the highest level.