Tignes ski area in the French Alps has decided not to open this Saturday 29th September as planned. Warm weather through the summer has depleted the snow cover, according to a resort statement issued today, reports snow-forecast.com:
"While last winter's impressive snowfall foreshadowed a serene summer and autumn in terms of ski quality on the Grande Motte glacier, the record temperatures recorded in Europe this summer and in recent weeks have not spared the altitude ski area of Tignes."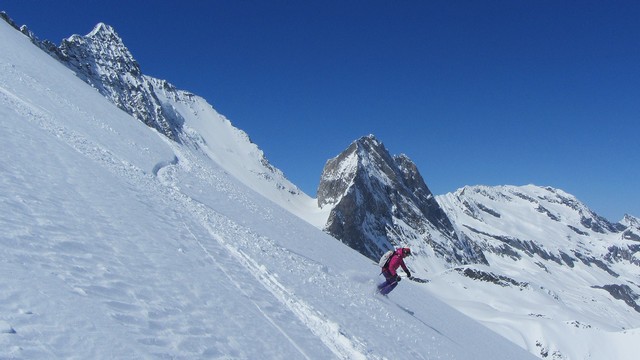 Back in the 1990s, Tignes was famous for being open 365 days a year, and even today still has the longest ski season in France and is usually open in October and early November when no other French area is.
"At the end of September, we can only note a degraded snowpack, which does not allow to offer optimal training conditions for skiers, clubs and professionals of boardsports, who traditionally come in October," the statement continues. "The Grande Motte Glacier will not open on Sept. 29 as planned, instead, early-season skiing in Tignes has been postponed until further notice due to lack of snow. Fingers crossed it won't be long!"
There are mixed fortunes elsewhere in the Alps with the Kauntertal glacier announcing it will open this Saturday but another Austrian resort, Molltal, which opened for an 11 month season back in June, closed the past eight days due to inadequate snow cover. Six other glacier ski areas in Austria, Italy, and Switzerland are currently open.