Torres del Paine is one of the wonders of Patagonia and the nest of the Cordillera Paine. It was declared a Biosphere Reserve by Unesco in 1978 and is considered the most important National Park in Chile.
Torres del Paine is located in the extreme south of Chile, in the Magallanes Region and the Chilean Antarctic. With 448 acres of territory, the park includes the famous Cordillera Paine, also known as Macizo Paine, a small but outstanding group of mountains.
Its attractions lie in the spectacular nature of its terrain, mountains, glaciers, lakes, and flora and fauna, which makes it an ideal place for the practice of eco-tourism and adventure sports.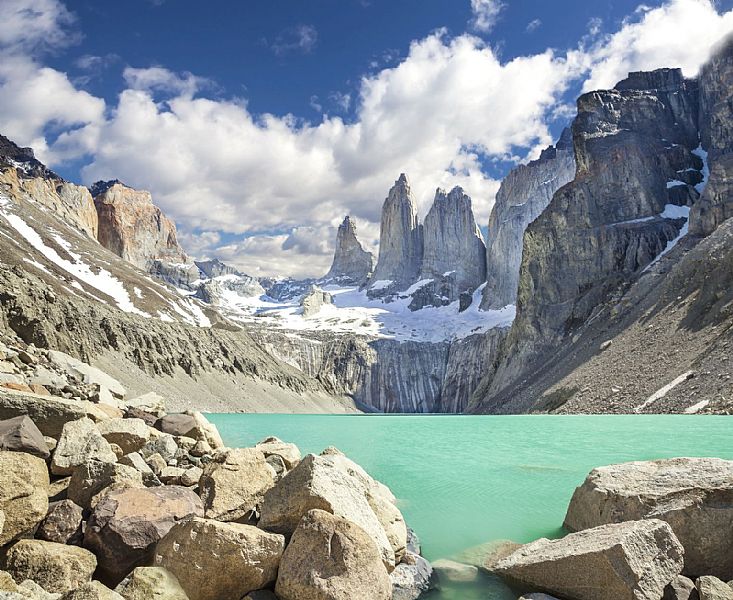 The first people who inhabited and traveled these areas thousands of years ago were nomadic groups that came to form the Tehuelche culture or people from the south. When the weather conditions of the foothills improved, they could enter these areas and access a greater diversity of food and raw materials.
The colonization in Ultima Esperanza province begins around 1870 with the first incursions of Santiago Zamora. Livestock was the economic and productive activity that sustained the colonization and settlement in the area, reflecting a particular way of using the territory for almost a century.
Sports expeditions began in the 1930s, especially for climbers. The never reached peaks of the Macizo Paine were the focus of interest for mountaineers around the world and national sports clubs. The first sporting record it has comes from the expedition formed by alpine guides from the Italian valley of Aosta and led by Guido Monzini.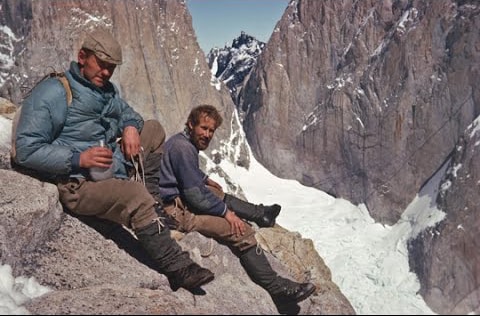 The current conformation of the Torres del Paine National Park took place over a period of 20-years, through 6 incorporations of territory. Finally, in 1977, Guido Monzino donated 30,000 acres to the Government of Chile and its definitive boundaries were established.
The establishment of this National Park has allowed the protection and recovery of large areas previously exploited for livestock and agricultural purposes. In addition to a transformation of the economy of the Region with a sustained growth of tourism and its associated services.
The preservation of its ecosystem, the protection of wildlife, and its great adventures have led the National Park to become internationally known, attracting more than 300,000 visitors during its season!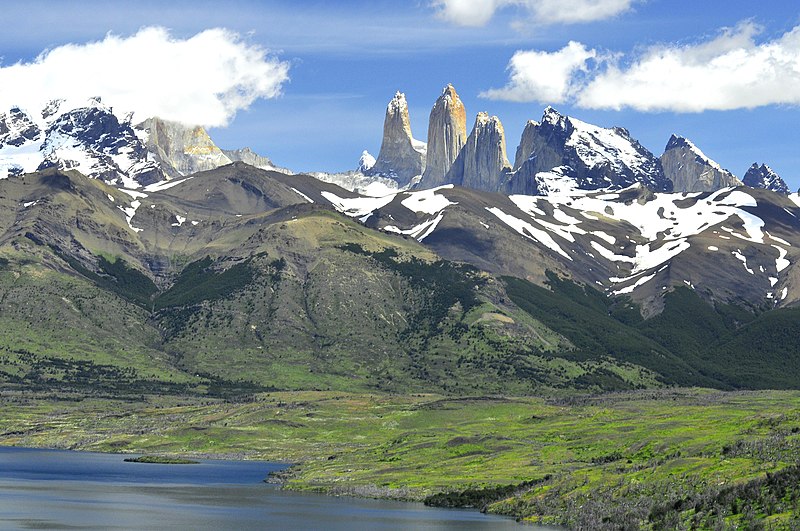 The National Park is a place rich in history, ecosystems, flora and fauna and tourism, but above all, for its unquestionable beauty.
Among its recognitions, it was positioned as the 8th wonder of the world in 2013. It was selected through a contest held on the Virtual Tourist site and received more than five million votes. In a special edition of the National Geographic Magazine, Torres del Paine was chosen as the fifth most beautiful place in the world.
In the corners of Patagonia, the towers await your visit!