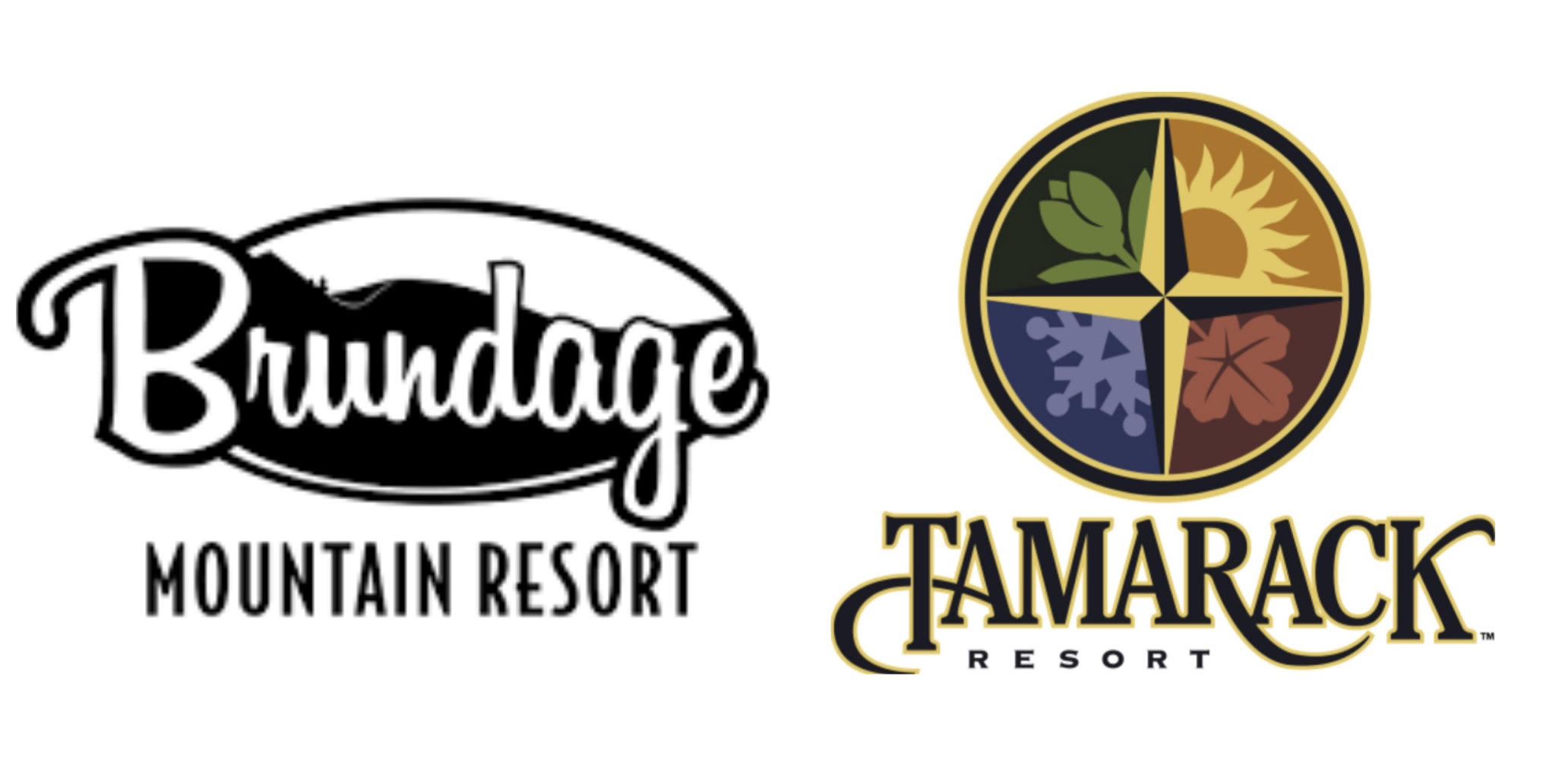 Report from January 25-28, 2023
I love ski trips, especially to places I've never been before.
I had heard so many good things about two resorts near McCall, Idaho, that I figured it was time to pay a visit.
Brundage Mountain Resort and Tamarack Resort are two gems that sit only 30 miles apart from each other in West Central Idaho. We planned to hit Brundage for three days and Tamarack for one.
Day One: Exploring Brundage
The first day at Brundage gave us a couple of inches of "the best snow in Idaho." Visibility was good, which helped to navigate a new mountain. We hit groomers and explored pow stashes. The best skiing is off the Bluebird Express which offers over 1,500 feet of vertical and allows you to access any terrain at the resort.
Day Two: Groomers and Backcountry
Day two brought only a trace of new snow but the morning groomers were some of the best I've ever skied. After getting our morning carving in, I decided it would be a good idea to explore some of the lift-accessed backcountry the resort offers.
So, after lunch, I grabbed my backcountry gear and headed for the gate. It took about 30 minutes to hike across the ridgeline. Unfortunately, it is a little up and down and I had to transition back to skis, then back to hiking one time. I would have had to transition again if I wanted to get to the top of Sargents Mountain, but I found a nice untouched line and decided to go for it. Below is a video of the second half of the line before it transitions to a more mellow ski out.
The snow was fairly deep and light, making the trek worthwhile.
Day Three: Powder and Trees
The snow report was reporting no new snow at 6 AM but that quickly changed. By the time we got on the chairlift, there were four inches of fresh powder with more up high. It was a good thing too because visibility was awful.
To be able to see better we stuck to tree runs, exploring as many nooks and crannies of the resort as we could. There was just enough snow to make it fun and maneuverable. More snow and it would have been all-time.
Day Four: Tamarack
We took the 35-minute drive to Tamarack and pulled in with two inches of new snow. It was fast and fun with very few lift lines, even for a Saturday. Below is the separate full report from our day at Tamarack.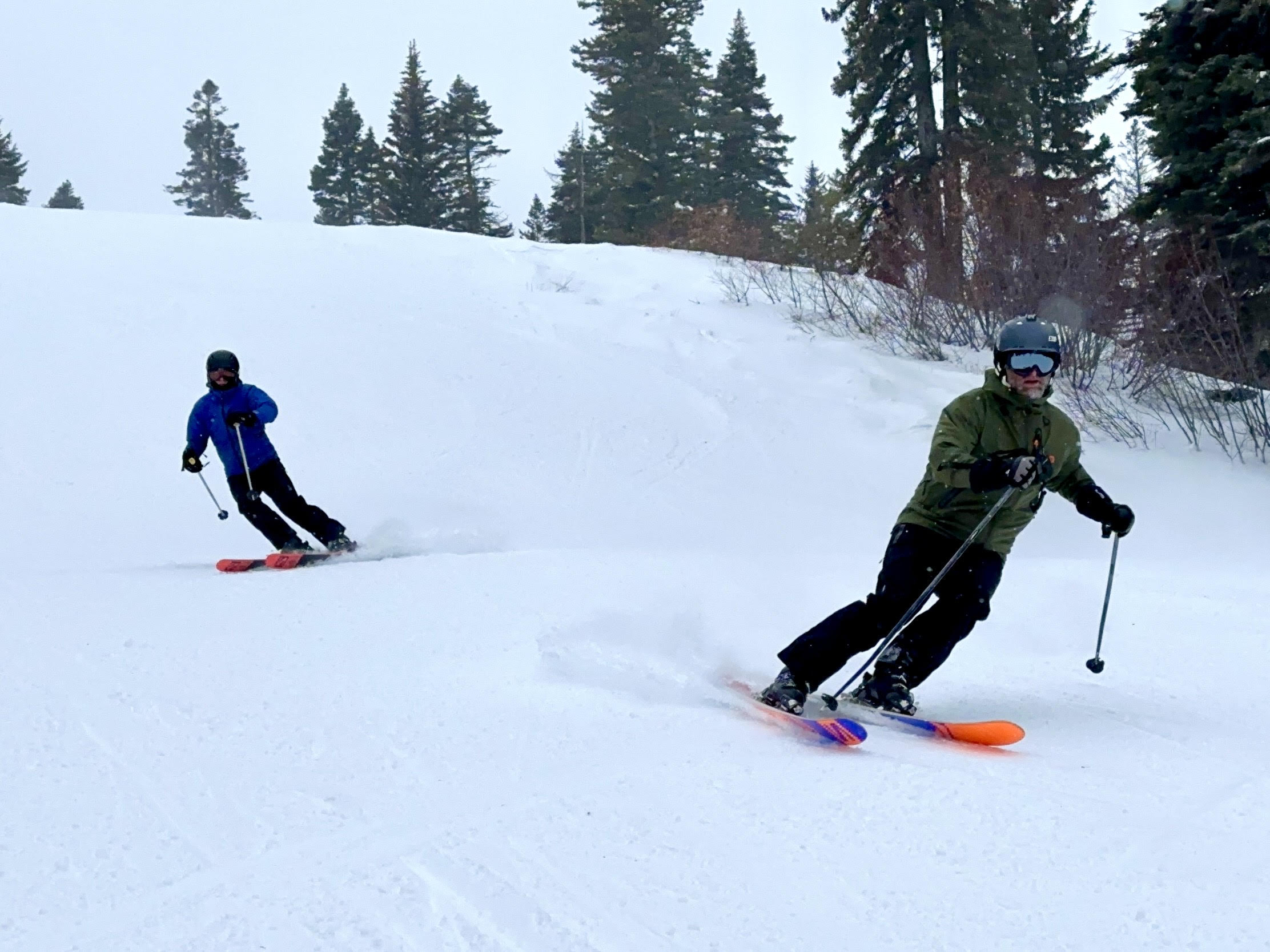 Comparing the Two Resorts
Both resorts are very nice places to ski, and I wouldn't complain at all if they were my home mountain. Brundage has 1,500 acres of inbounds terrain (1,920 if you include the backcountry). Tamarack has 1,100 acres and also offers lift-accessed backcountry. Unfortunately, I did not explore the backcountry at Tamarack.
Brundage has about 1,800 vertical feet while Tamarack has 2,800. To me, Tamarack felt much bigger even though they have fewer acres. Tamarack has more vertical, but Brundage has a more consistent fall line. They truly are very different mountains.
I would choose Tamarack on a cruiser day and Brundage on a powder day. 
Photos