Report from July 2020
We went down to Big Sur, California last week with dreams of big waves, epic camping, and new experiences.
The drive down legendary Highway 1 was gorgeous.
Far enough south, there is no flat land.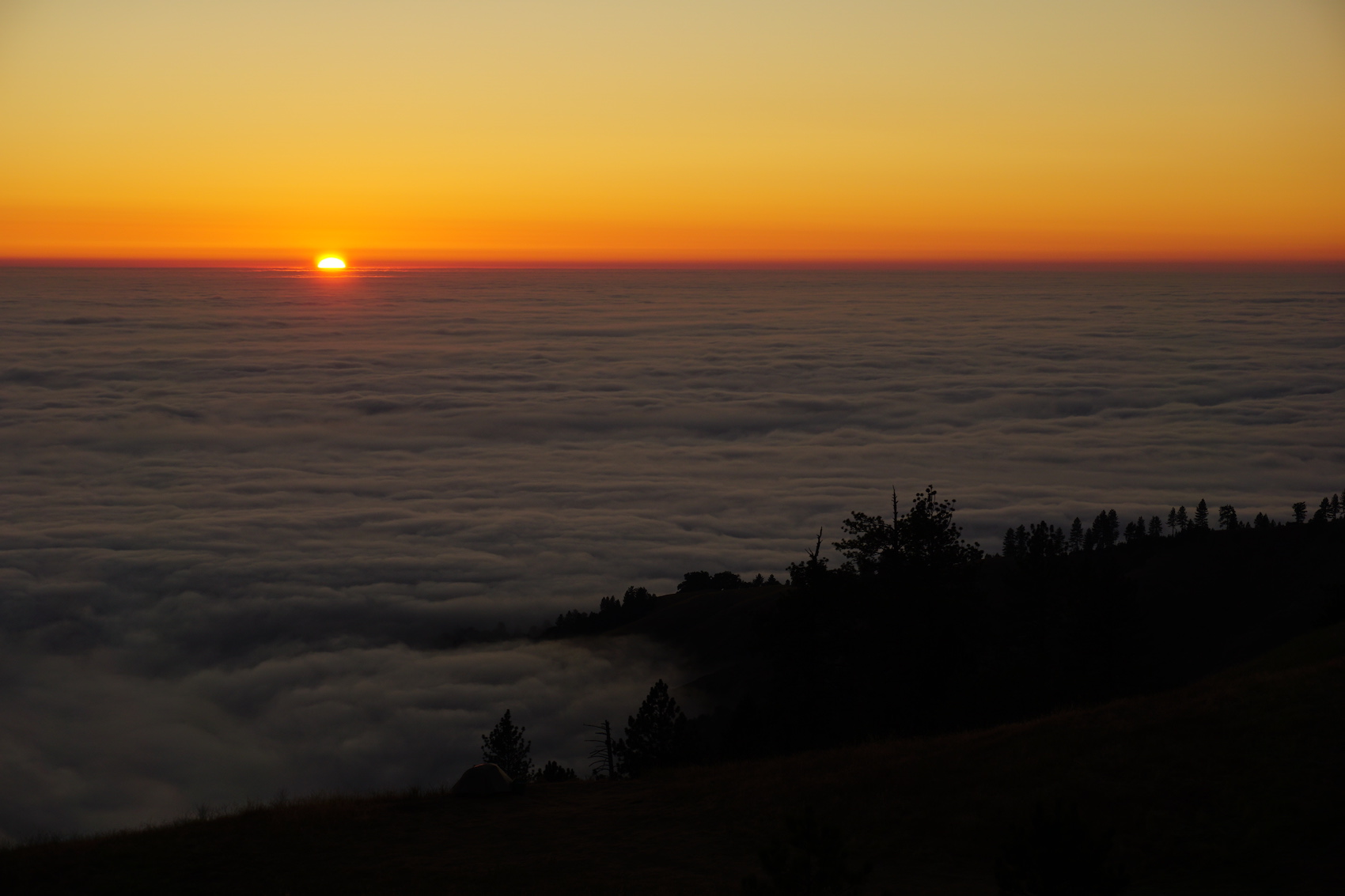 2,000-foot mountain faces dump directly into calm seas below.
Fog fluttered up and down the towering mountain masses.
Sunshine turned the coastal waters an azure blue.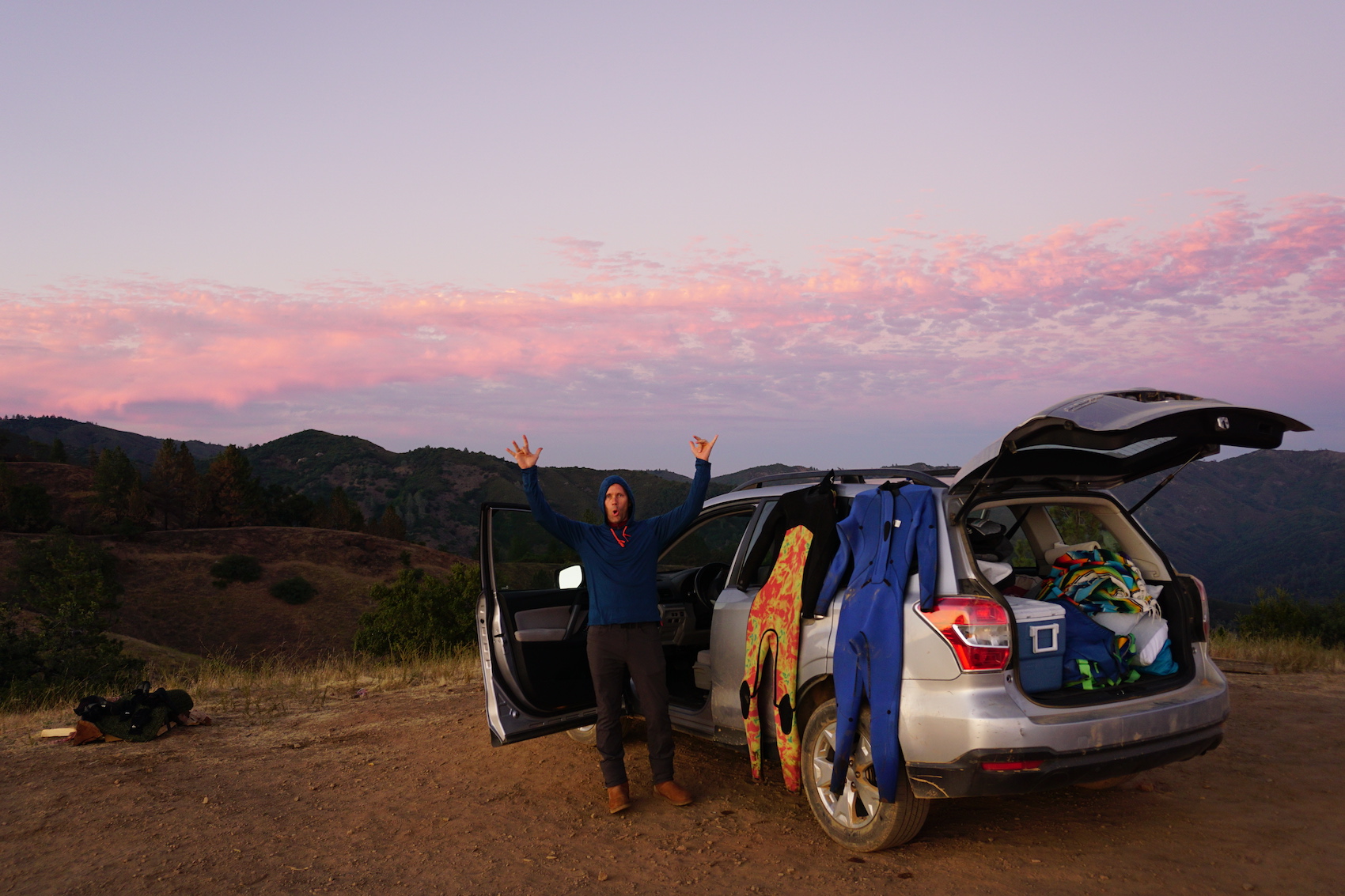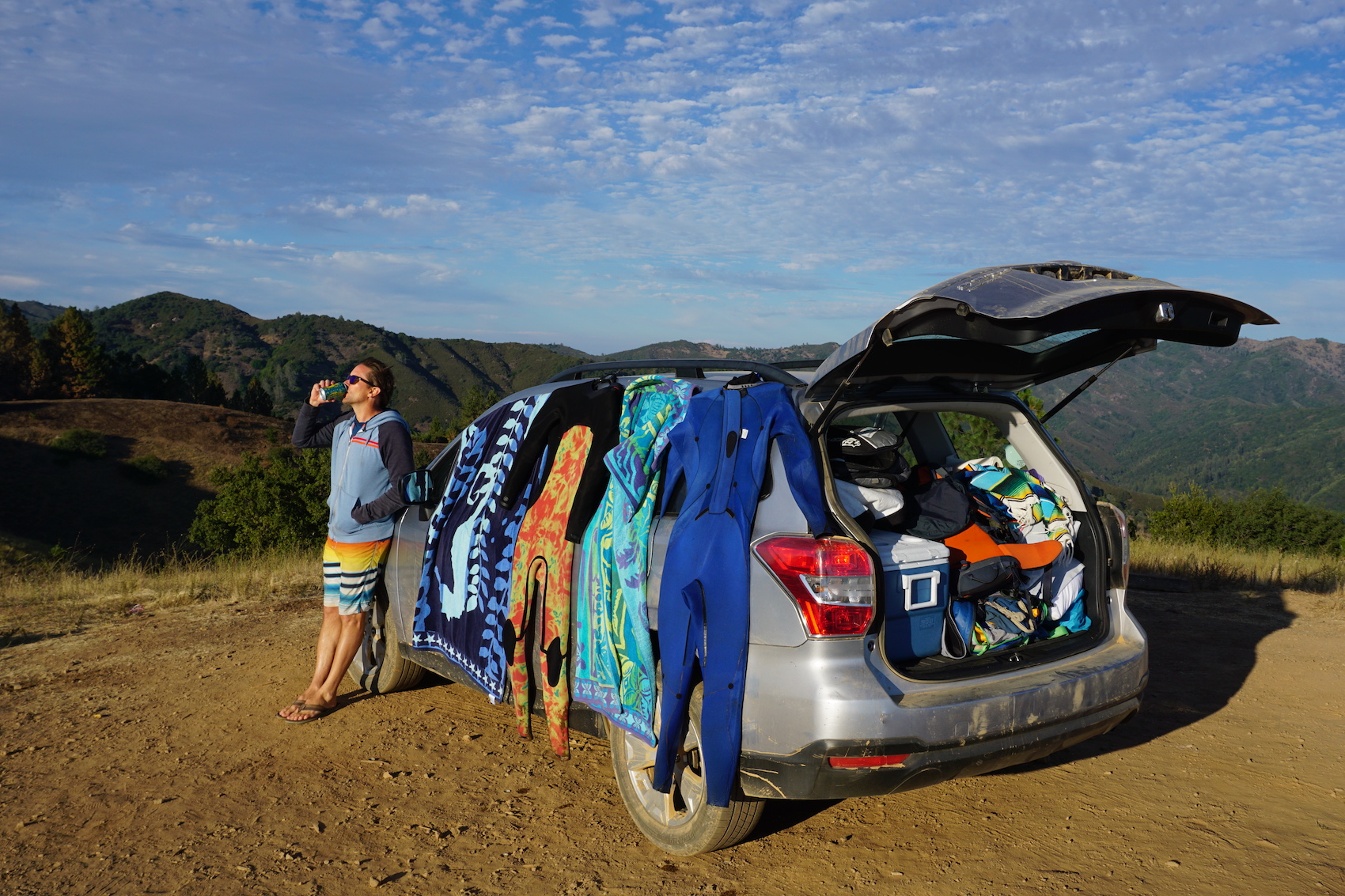 The waves were small, mellow, and mushy the first day and we had a blast on them.
We surfed, went to an amazing clifftop restaurant up the road for lunch, then surfed again.
The 2nd surf was a touch bigger and a bit more fun.
We then voyaged up the mountain via a rugged dirt road.
The road was wild in spots with ankle-deep dust, ruts, and tight narrows.
We ended up on a ridgetop with 360º views and an ocean vista to kill for…
We camped atop a small hilltop with views of the entire ocean to the west and seemingly endless mountains to the east.
We were elated.
We ate, drank, & bantered.
We couldn't believe our luck.
The sunset over the ebbing and flowing of the fogged-in ocean was like nothing we'd ever seen.
Night fell and exposed one of the strongest shows of the Milky Way we could remember.
Jupiter, Saturn, the crescent moon, and comet NEOWISE put on a show.
The meteor shower didn't hurt either.
I saw 8 shooting stars myself…
The darkness of this remote location allowed us to see just how long the tail of NEOWISE really was.
The tail stretched nearly all the way up to the Big Dipper.
Dawn brought pancakes, warm sun, and dry wetsuits.
Down the rugged road to the beach for a surf in much larger waves.
6-foot-faces of mostly-mushy waves mixed in with the occasional steep, race-y breakers made for my best surf of the summer thus far.
We saw 2 California Condors – the largest & most rare land bird in North America (10′ wingspan & only 488 exist)– on Highway 1 from only about 20-feet away (my first time seeing a California Condor and they were huge).
Tired, sunburned, satisfied, and inspired, we headed home.
We cannot wait to get back down there and learn more.
Much more lurks in Big Sur than I ever imagined…
PHOTOS: