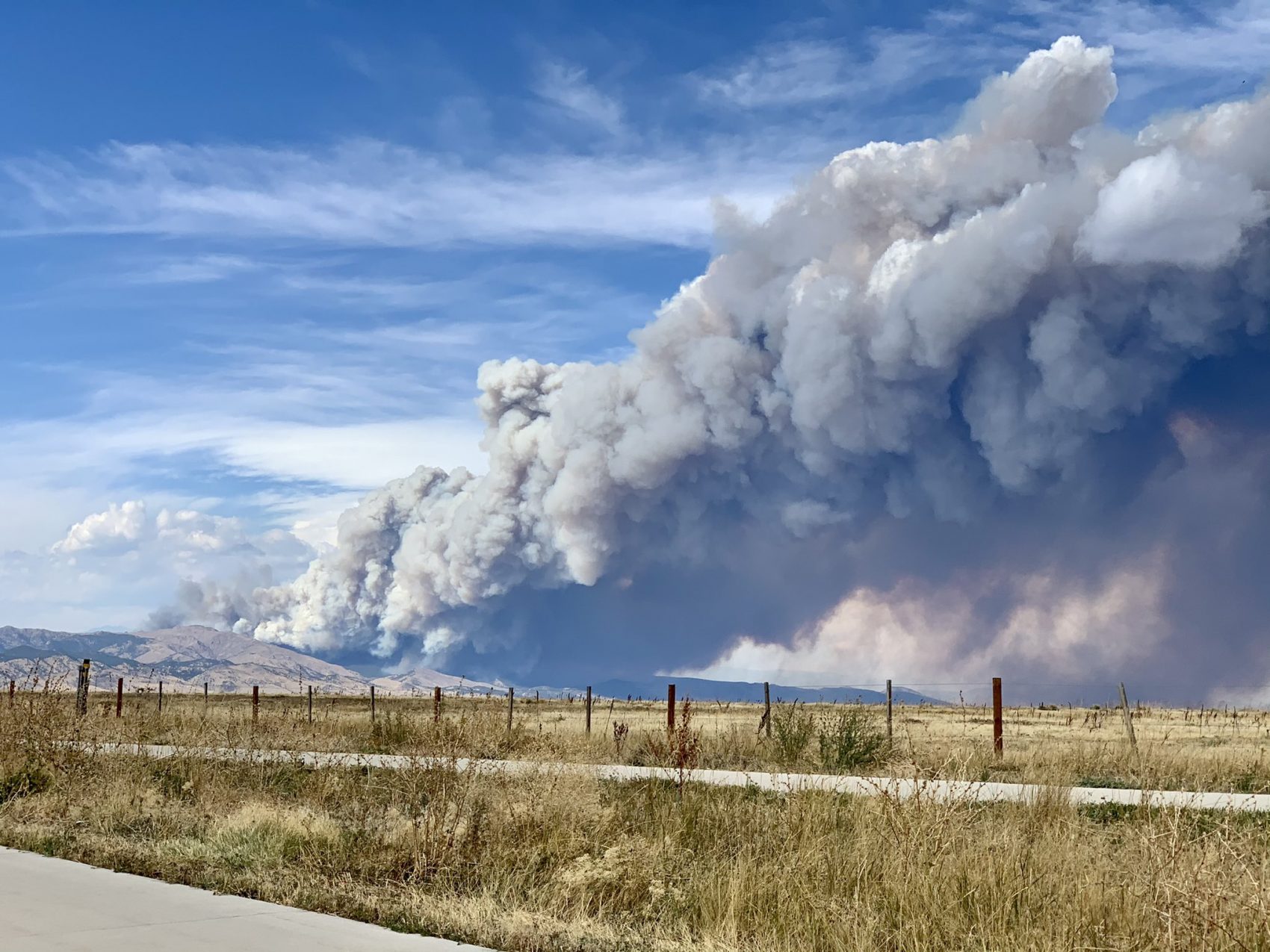 Two new fires have erupted just north-east of Boulder, Colorado over the weekend. The larger of the two fires (Calwood Fire), which began on Saturday between the towns of Lyon and Jamestown, is now the largest fire in Boulder County history (currently 9,106 acres). The fire was quickly spotted by all in Boulder and the surrounding area by the massive smoke plume blowing east. Flames were also spotted throughout the day and night on the surrounding hillsides and canyons. Due to high winds, the Calwood fire expanded rapidly at first before slowing on Sunday. Lower temperatures and some light rain on the second day helped ease the danger to surrounding towns.
The other fire that started over the weekend (Sunday) ignited within LeftHand Canyon near the town of Ward.
After a day (10/19) of moderate fire behavior, the Calwood Fire is 9,106 acres and 17% contained while the Lefthand Canyon Fire is 386 acres and 4% contained. The use of aerial assets was effective on both fires today as winds were diminished from the past two days. Higher elevation winds are expected at times over the next two days with the highest wind gusts of 35-45 mph occurring overnight tonight above 8000 feet. Engines will be out working on both fires throughout the night. Both fires have caused a variety of evacuations within the mountain communities of Boulder County.

– InciWeb
Prayers for all those that have lost their homes in these fires (20+ so far) and the firefighters that are battling the flames.