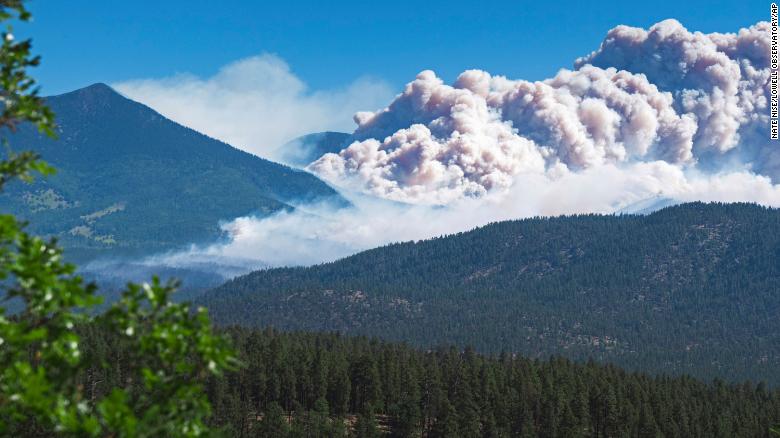 Arizona's Pipeline Fire and the smaller Haywire Fire are currently burning north of Flagstaff, AZ. As of Tuesday afternoon, they were at 0% containment. Hot, windy, and dry conditions have made fighting the fire challenging.
Evacuation orders in Coconino County are in place, including Arizona Snowbowl ski area. Officials have closed almost the entire northern part of the forest. A state of emergency has been declared by the county's board of supervisors. Thousands of others are on evacuation readiness orders.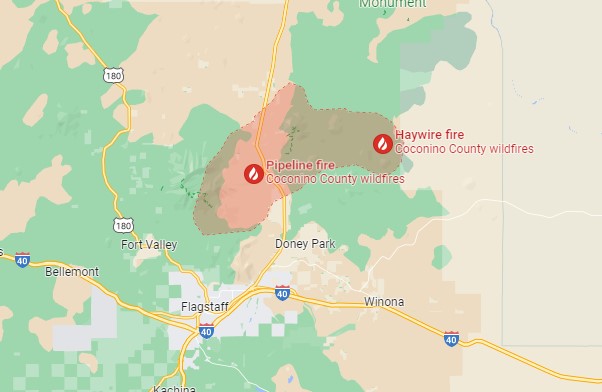 The Pipeline Fire first started on Sunday and has spread quickly to over 20,000 acres by Tuesday afternoon. A 57-year-old man has been arrested in connection with starting it. The sheriff's office has said he was burning used toilet paper.
The Haywire Fire started on Monday and combined with the nearby Double Fire to its current state of 4,000 acres as of Tuesday afternoon. 
US 89 north of Flagstaff has been shut down. Thankfully no structures have been reported damaged so far.