U.S News & World Report just released their list of 150 best places to live in the United States for 2021-22.  To make the list, "U.S. News analyzed the 150 most populous metro areas to find the best places to live. To make the top of the list, a place had to have good value, be a desirable place to live, have a strong job market and a high quality of life." Given the nature of this list, we thought it would be cool to see what cities with good access to the mountains made the cut.
After looking at the rankings, we realized it only ranks the top 150 most populous metro areas, leaving many classic mountain/ski towns off the list.  Obviously, the definition of "Mountain Town" can vary based on who you talk to. Some will say that the town must be small and fully surrounded by mountains.  Others will say that a town near the edge of the mountains qualifies.  Because most metro areas in the U.S are not directly in the mountains, we are going to go with the more liberal definition.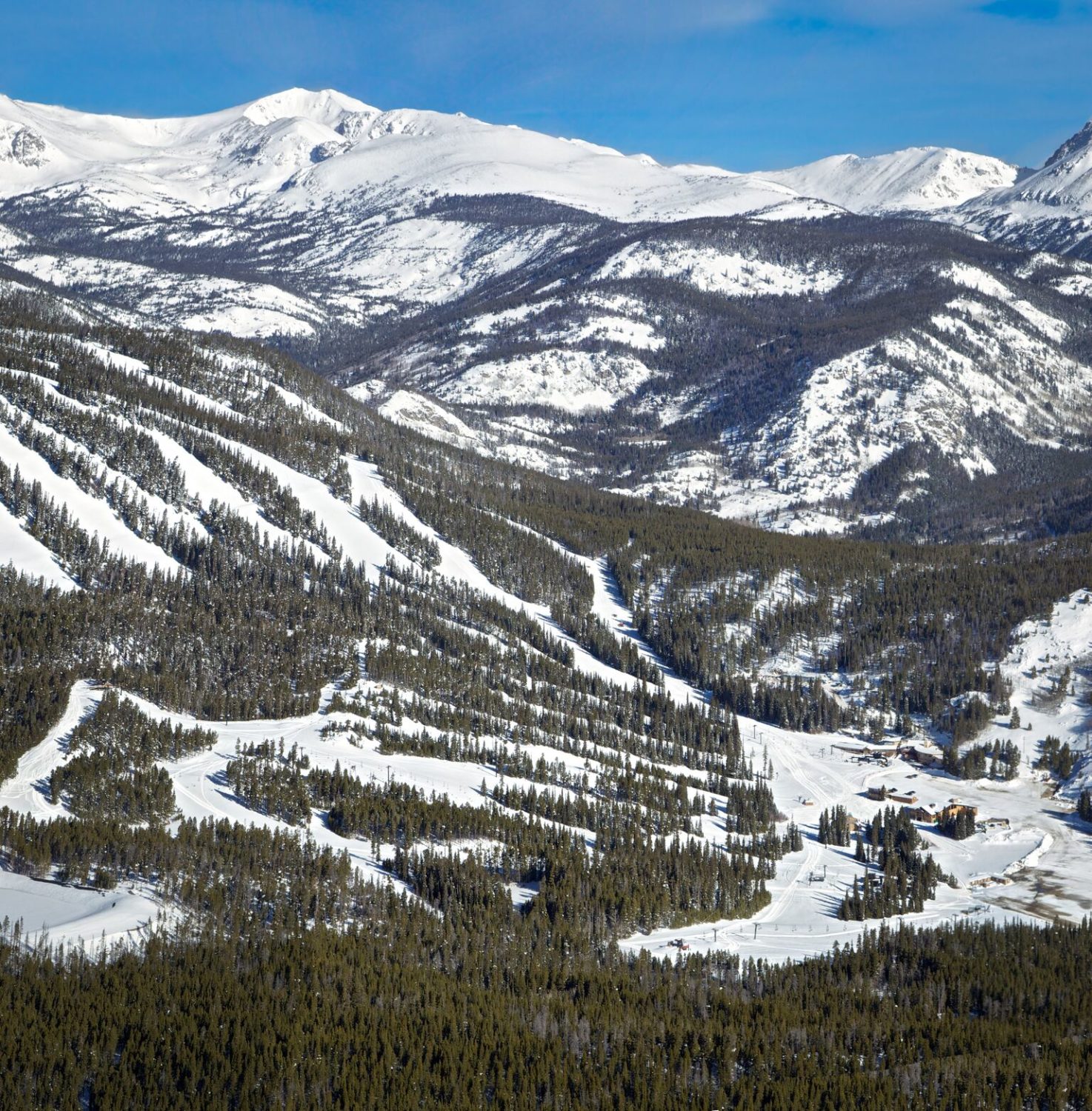 It should not come as a surprise that Boulder, Colorado, topped the list.  Boulder, located just north of Denver, boasts plenty of opportunities for the outdoor enthusiast. In the winter, Eldora Mountain Resort is only 30 minutes away by car. Besides Eldora, many other Colorado resorts and backcountry terrain are within close reach. Boulder boasts a hardcore cycling, climbing, mountain biking, and trail running scene in the summer.  U.S News ranks Boulder highly in being a very desirable place to live with a good job market and a high quality of life.
In addition to Boulder, three other Colorado towns made the top 20 of the list. (#6 Colorado Springs, #14 Denver, and #17 Fort Collins.)  Like Boulder, all three of these towns lie right on the edge of the Rocky Mountains and are a gateway to outdoor adventure.
#6 Colorado Springs is located close to 14,115 foot Pikes Peak and the surrounding mountains. It is also home to the infamous "Incline" hiking trail, which gains over 2,000 vertical feet in less than a mile.
#14 Denver is the largest city in Colorado and hosts a plethora of activities. Hop on I-70 into the mountains or stay in town for a Rockies or Nuggets game.  Loveland and A-Basin are around one hour away (on a good day), with several other ski resorts, mountain passes, and hiking trails nearby.
#17 Fort Collins, the lesser-known of the Colorado towns, is considerably cheaper than the Denver-Boulder area. It is within 60 miles of both Winter Park and Eldora, along with boasting good access to Rocky Mountain National Park. Fort Collins also sports a lively craft brewing scene and is home to the popular New Belgium Brewing.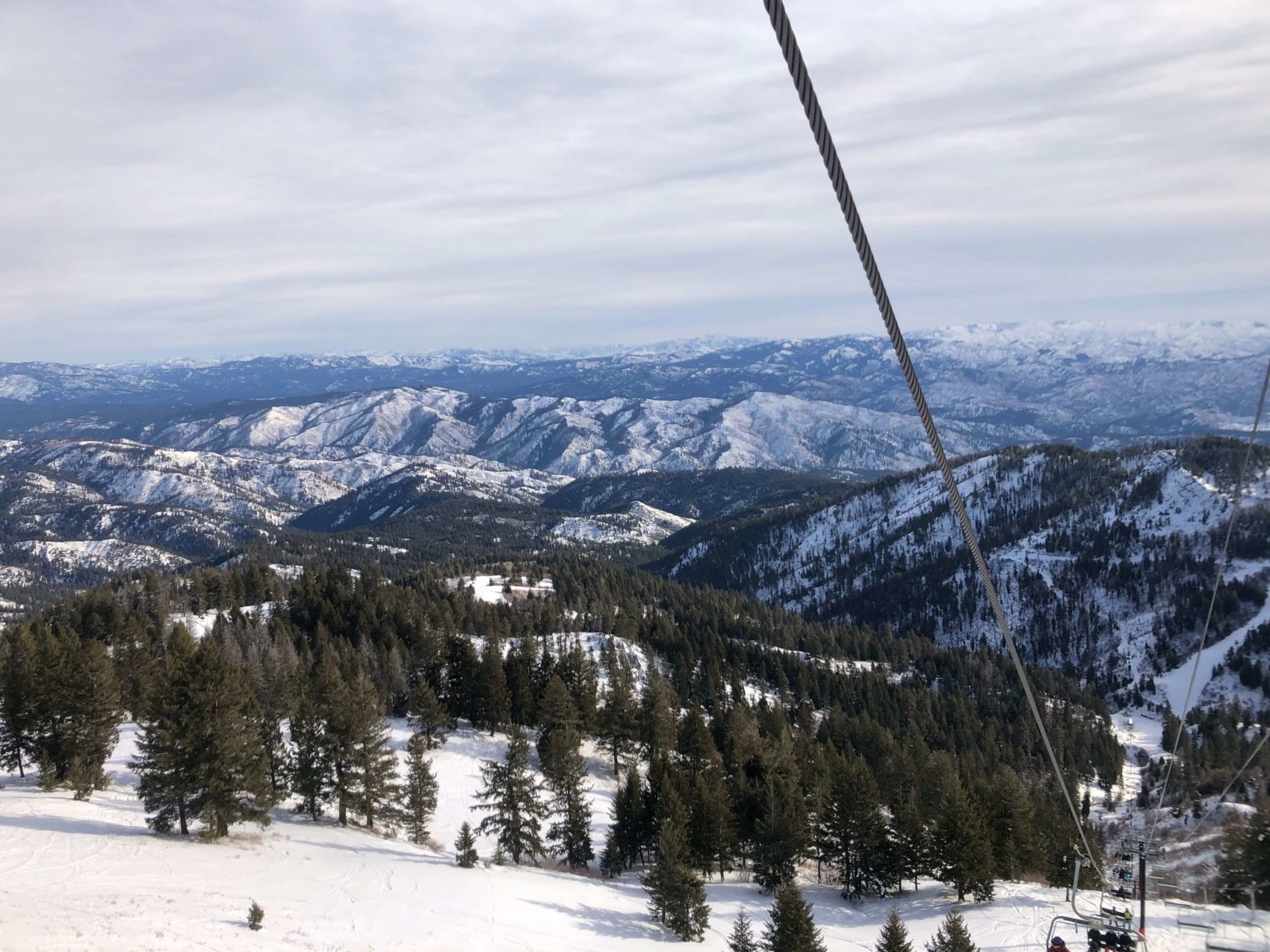 #11 Boise, ID is the largest city in Idaho but boasts great access to the outdoors. Bogus Basin is only around 19 miles from downtown and boasts a vertical drop of 1800′ and an annual snowfall of 250 inches.  Like #23 Salt Lake City, Boise allows you to spend a day in the mountains and be back home in time for dinner.
#23 Salt Lake City might boast the easiest access of any major U.S city to world-class skiing. There are nine ski resorts within an hour of SLC.  Snowfall is plentiful.  The Cottonwood Canyons are known to receive more than 500″ a year of dry Utah powder.  Backcountry access into the Wasatch is very easy.  In the summer, there is hiking, trail running, and climbing right above the valley. The only negative of being so close to the mountains is, like I-70 in Colorado, the traffic up the canyons can get very bad.
Also on the list were Reno, NV at #56, and Anchorage, AK at #90. Mt. Rose is only 30 minutes away from Reno, and the rest of the Lake Tahoe Resorts are nearby as well.  Anchorage is less than an hour from Alyeska Resort, as well as being the main entry point and largest city in the state of Alaska.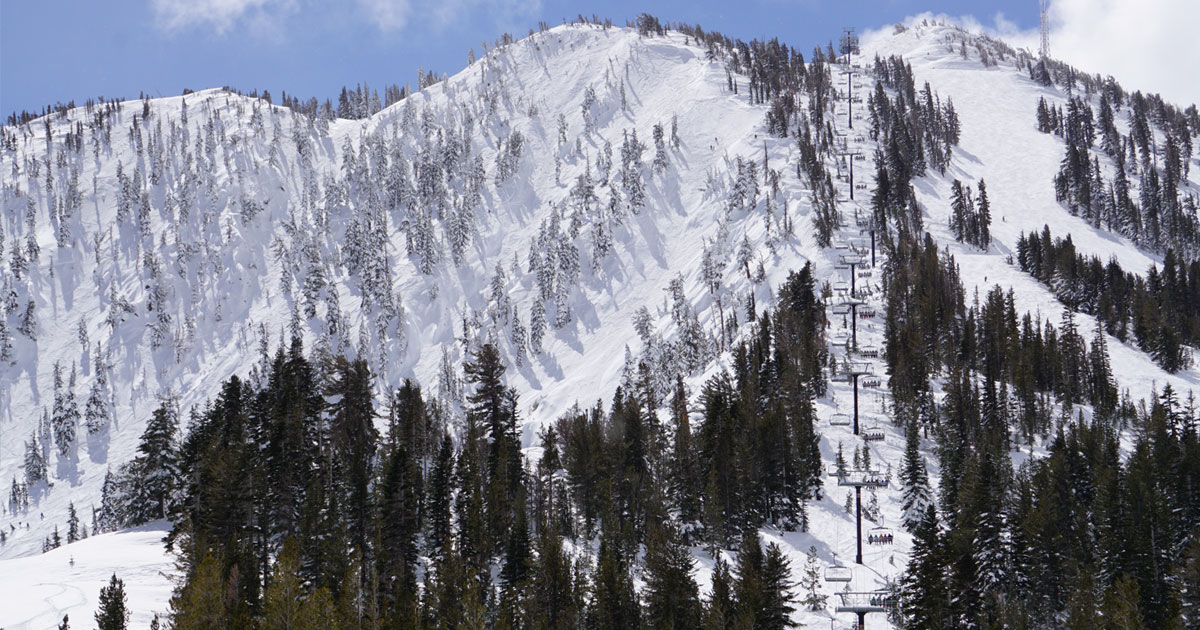 The only Eastern mountain town on the list was #48 Asheville, NC.  Asheville is located at over 2,000 feet in the Blue Ridge Mountains. Believe it or not, several ski areas such as Beech Mountain and Cataloochee are within 40 miles of the city. Beech Mountain has a summit elevation of over 5,500′ making it the highest ski area east of the Mississippi River.  Asheville is also home to more breweries per capita than any other U.S city.
It is worth mentioning that #10 Portland, OR and #19 Seattle, WA made the list.  These towns are not in the mountains but they have good skiing around an hour away. Mt. Hood is about 1.5 hours from Portland, while Alpental is around 1 hour from Seattle.
#8 Portland, Maine is worth an honorable mention as it is only 1-1.5 hours away from the mountains. Portland boasts one of the top restaurant and craft brewing scenes in the U.S and is a great gateway to outdoor adventure in Maine. The East Coast ski mecca Tuckerman Ravine, NH is less than two hours away.
Two small cities; Burlington, Vermont, and Bozeman, Montana are also worth a mention, but they are likely too small in population to be considered for the list. 
In conclusion, people who value easy access to the outdoors while still living with the amenities of a city would find many of these locations desirable.  Are there any more places that deserve to be on the list? Do you agree with the order or is U.S News getting it wrong?