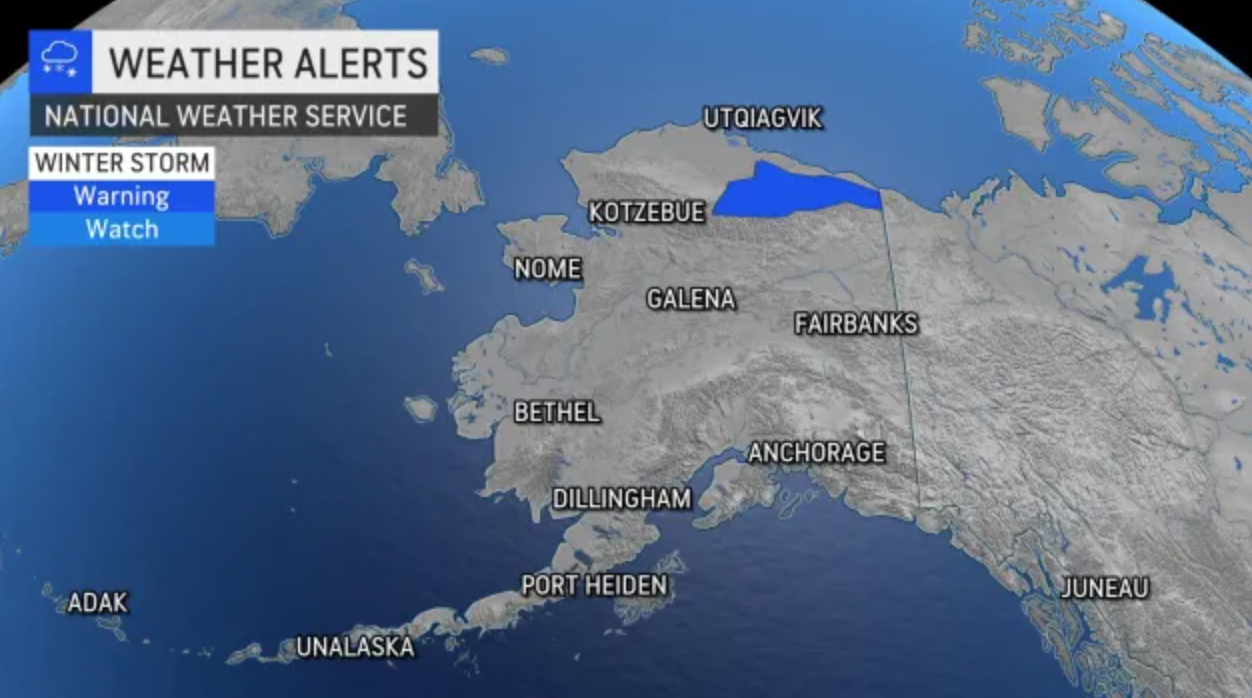 Winter has sent us a postcard in the mail. It'll be visiting soon. 
The US got its first winter storm warning of the season last Friday as close to a foot of snow has been forecasted to fall in northern Alaska. AccuWeather reports that on early Friday morning the National Weather Service in Fairbanks, Alaska, issued a winter storm warning in the Brooks Range and a portion of the Alaskan North Slope. It's the first winter storm warning to be issued anywhere in the United States this snow season, which officially began on July 1.
Haters of hot weather, rejoice! It's August, and we just got our first winter storm warning of the season ❄️

To be fair, it's in Alaska. But still. pic.twitter.com/5fZuC7MxmX

— The Weather Channel (@weatherchannel) August 5, 2022
Yes, we know this was issued in Alaska, whic may feel like the North Pole to you, especially if you're currently experiencing warm and dry conditions with temperatures near or over 100ºF, like much of the U.S. this summer. But that's still a winter storm warning no matter how you look at it—it's a sign of what's ahead. Before anyone knows it they'll be seeing winter storm warnings in their areas at home and winter will have arrived. Only a few more months.
The forecasted snow in the Brooks Range is expected to fall in higher terrain above 2,000 feet while some areas about 4,000 feet could see up to a foot of snow or more through Sunday, according to AccuWeather. The last winter storm warning for the US was issued on June 15 in northern Montana. Although it's extremely unlikely that any part of the continental U.S. will get snow this month, August marks the last month of meteorological summer, meaning that meteorological autumn will kick off on Thursday, September 1. Not long after that, it'll be winter, and you know what that means.