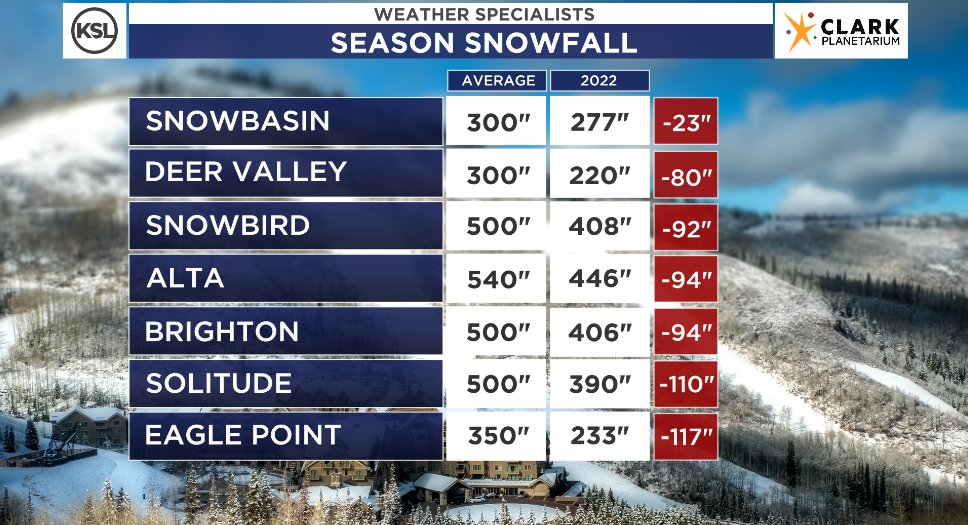 I'm not here to cry about how little snowfall we got this season or how bad it was—you were there. You know. I'm just here to report the numbers.
Utah ski areas had a below-average season when it comes to snowfall. Southern Utah ski area Eagle Point was down 35% in terms of snowfall when compared to its average. Central Wasatch ski areas Solitude, Brighton, Alta, and Snowbird received roughly 20% less snow this season than what they normally get, while for Deer Valley that number was 27%. Meanwhile, Snowbasin faired relatively well with only 8% less snowfall than usual.
Although it may not sound like much, that's significantly less snow than what these resorts are used to. January and February were extremely dry months for Utah ski areas this year, March was a little better with some decent storms, and April was just plain awesome with several feet of new snow falling from April 1 to when most of Utah's ski areas shut down for the season. I was here, and I can give testament that Alta's closing week of operations was its best week of the season when it came to skiing that righteous powder snow.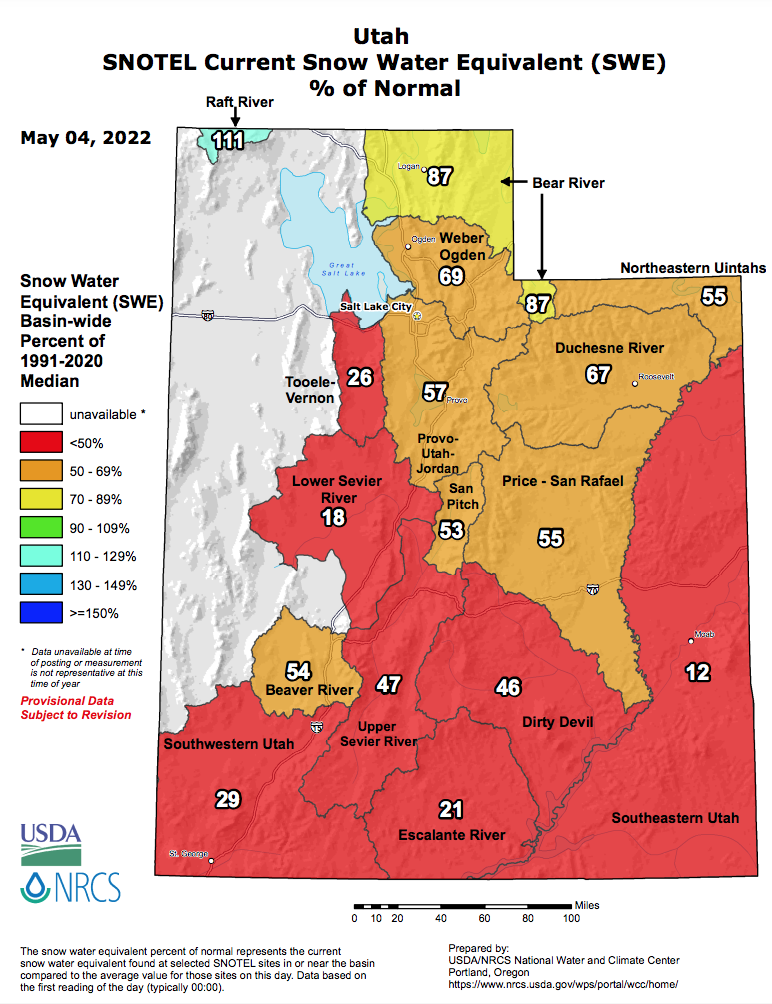 But even with a great April, snow numbers couldn't make up for what is now officially known as 'a low snow year.' Parts of Utah saw up to a third less snow than what's considered average.
Will next year be better? Will the snow gods finally send us an El Niño? For us skiers and snowboarders who call Utah home and value snow almost the same way we do air, all we can do right now is hope.
Here's a look at how our ski resorts did this season. We missed out on A TON of snow. ❄️🚫 @KSL5TV pic.twitter.com/zoTkA9J6KK

— Matthew Johnson (@KSL_Matt) May 2, 2022