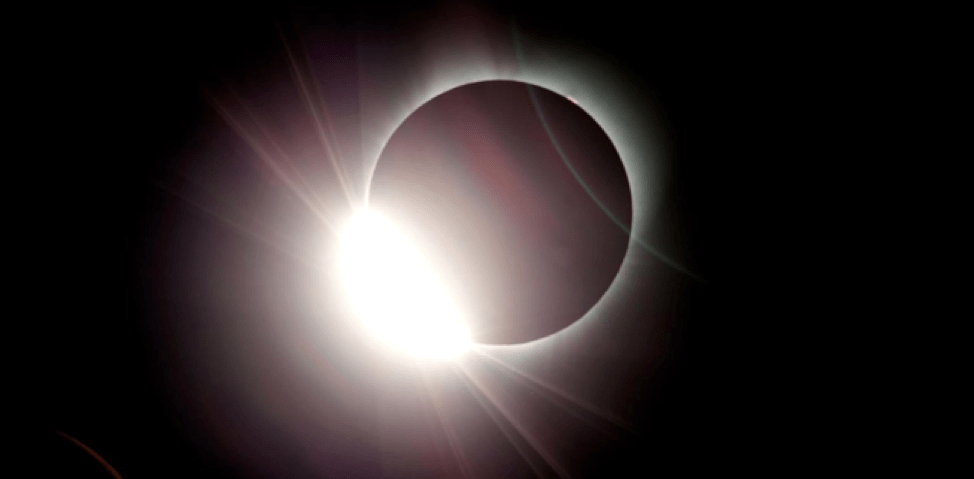 If you were lucky enough to be in the narrow path of totality last August when a total solar eclipse passed over the United States, you know that seeing a total solar eclipse requires a lot of planning. But is totally worth it.
The next total solar eclipse is on Tuesday, July 2, 2019, and is being hailed as The Great South American Eclipse. Although it will be best viewed from Chile and Argentina, there are two good reasons to choose Chile as your destination to see the 2019 solar eclipse.
For one, the eclipse will be higher in the sky in Chile than in Argentina (where the eclipse takes place closer to the horizon, increasing the chance of cloud). And secondly, you can combine the event with an awesome summer ski trip!
There will be an estimated 92% blackout over Valle Nevado, centering just north of the resort in what is called Chile's Central Valley and "Norte Chico" regions. With the resort opening in the next week or so, why not head down for a summer ski trip and also take in this exciting and rare occurrence.
Valle Nevado's distance from Santiago high in the Andes offers the best viewing platform with totally clear skies. Valle Nevado will prepare special activities related to the eclipse and provide guests with all the tools they need to fully view the eclipse as it occurs.