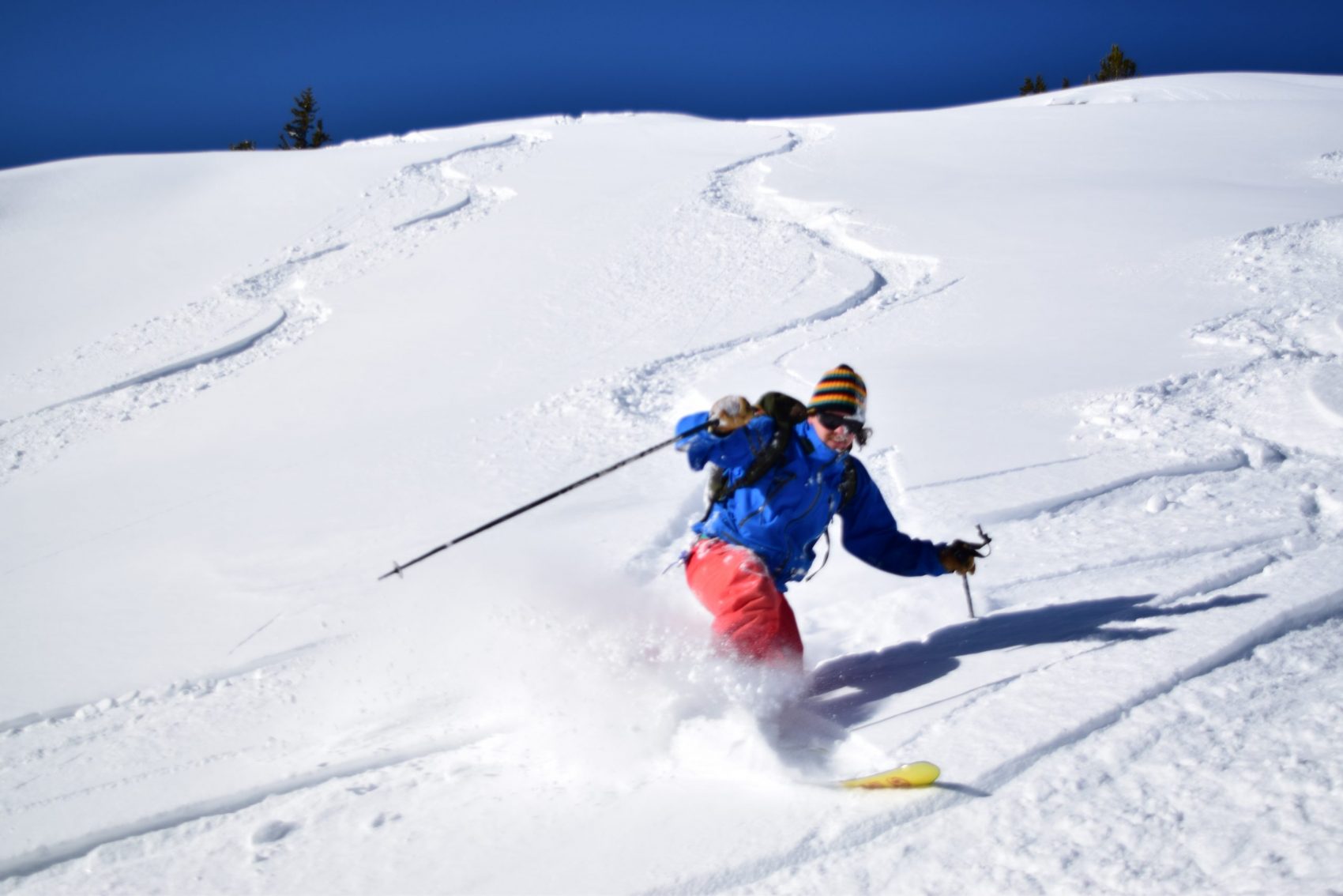 Brought to you by 10 Barrel Brewing Co.
Report from January 6, 2021
Two laps. Two canyons. Two stoked degenerate powder junkies.
Yesterday morning, we took a walk from Alta to the back of Little Cottonwood Canyon and skied lines in both Big and Little Cottonwood Canyons.
The sun was shining. The sky was clear and sapphire-blue. Winds were calm. It was warm out—really warm.
We toured up the skin track through the forest up to the pass.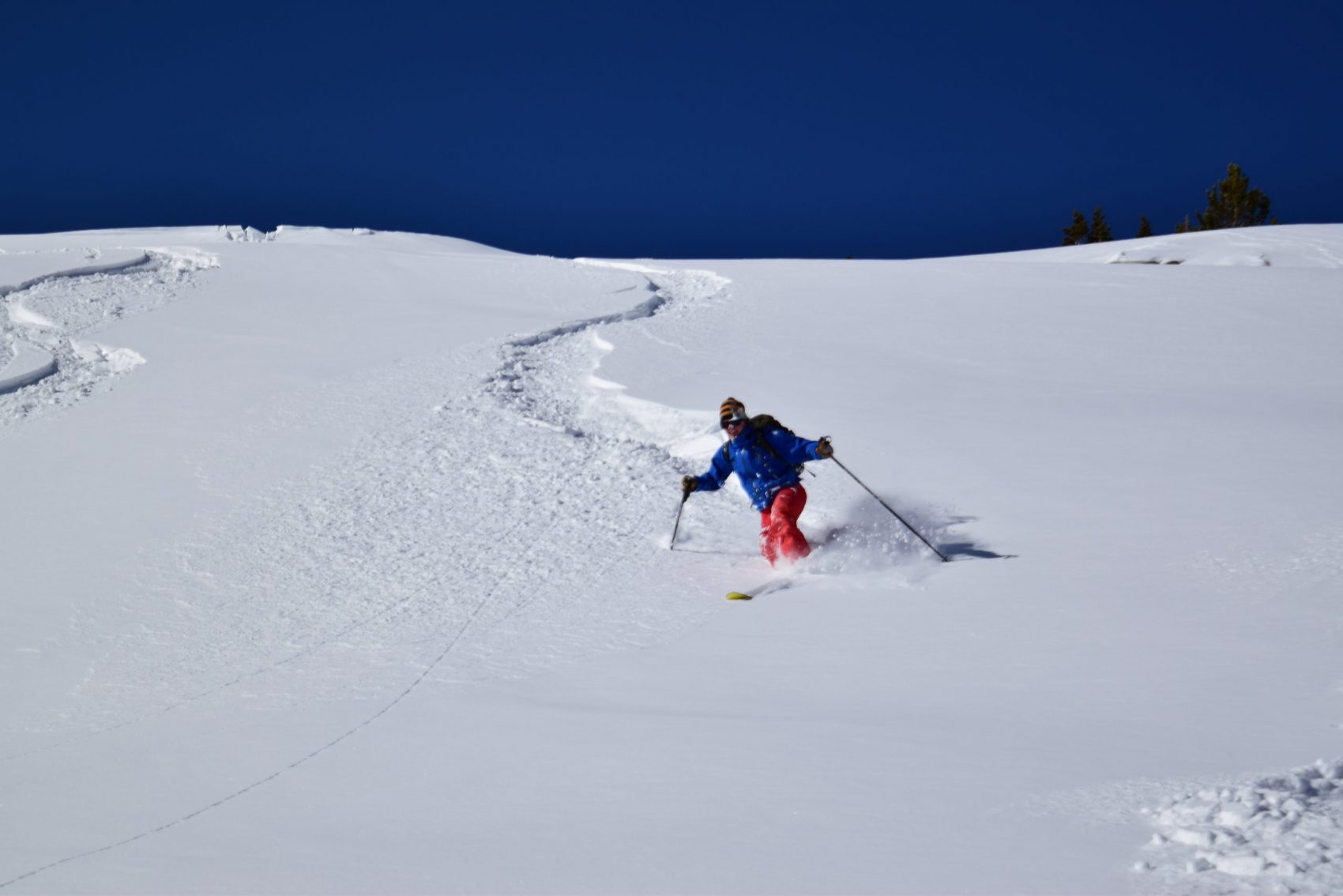 For most of the way up, the skin track was deserted and peaceful: walking alone through the silent snow-covered pines has a relaxing effect on the mind and body.
Plus, Wasatch skinners usually feel way more trafficked than they did yesterday—especially only a day after it had just dumped nearly a foot of the good shit!
But even with good snow and beautiful conditions, we were on our toes—tricky avalanche conditions did exist.
The avalanche forecast for the day was rated as considerable on high-elevation west through east aspects, with a moderate rating on southwest through southeast-facing aspects at mid and high elevations.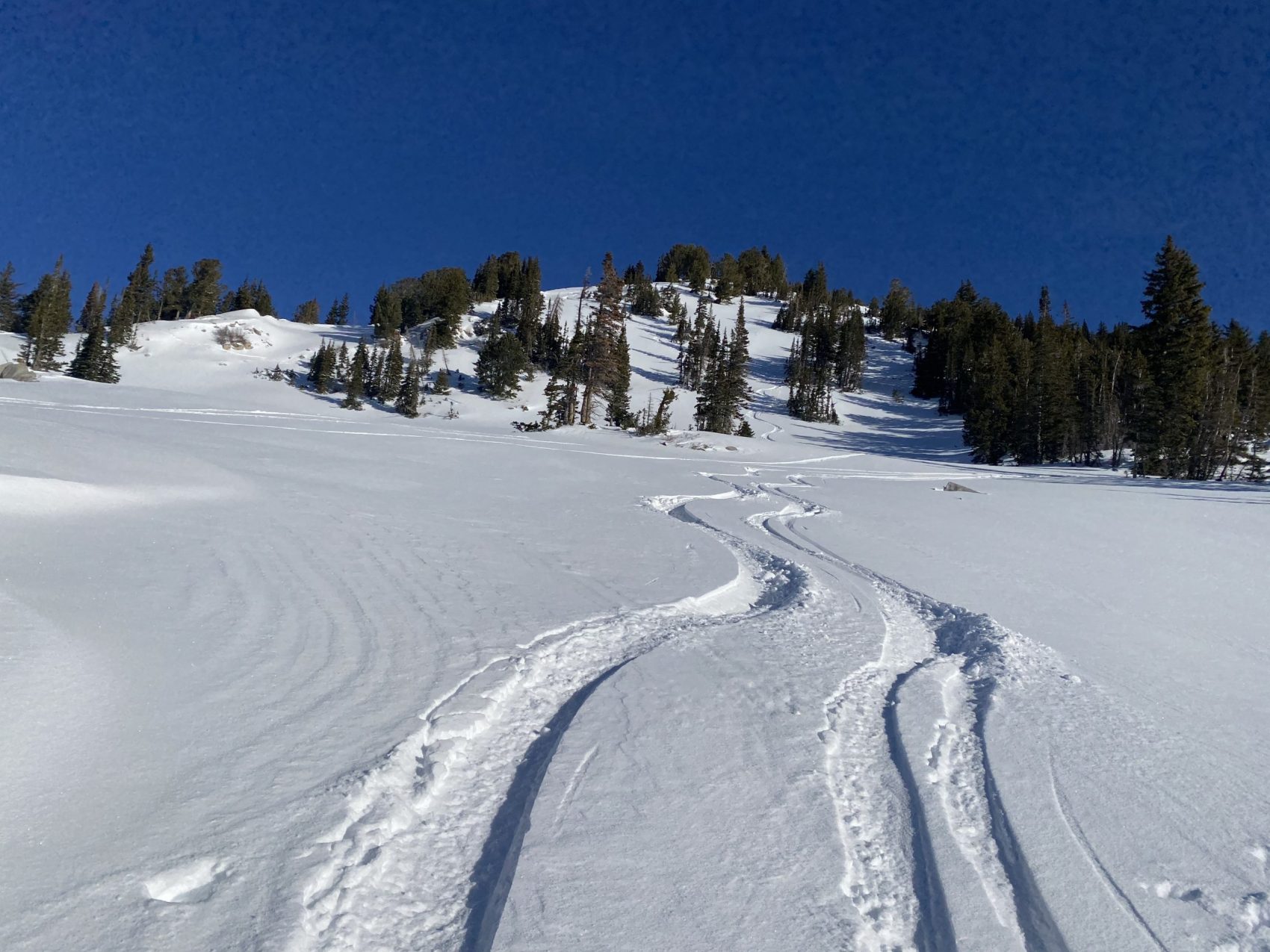 "A CONSIDERABLE AVALANCHE DANGER exists on many steep slopes in the backcountry. Human triggered avalanches 1-2′ deep and 200′ wide are likely and most prevalent on steep west to north to east facing slopes at the mid and upper elevations. Avalanches may be triggered on, adjacent to, or below steep slopes. A MODERATE danger exists for triggering a lingering wind drift at the mid and upper elevations.

Two points to remember today:

IF you are leaving the ski area at an exit gate, you are most likely stepping into a CONSIDERABLE avalanche hazard.
IF you are skiing or riding alone, your margins of safety are razor thin. If you make a mistake, there is no one to bail you out.

The Good News: excellent riding conditions exist on low angle slopes."
With this information in mind, we made a humble agreement to not ski anything over 30º in steepness. The season is still young, and so are we!
On the knife's edge of Little and Big Cottonwood Canyons—possibly two of the most beautiful and amazing canyons in the world from the eyes of a skier—we decided we'd ski both of them.
First a lap in Big, then a lap in Little.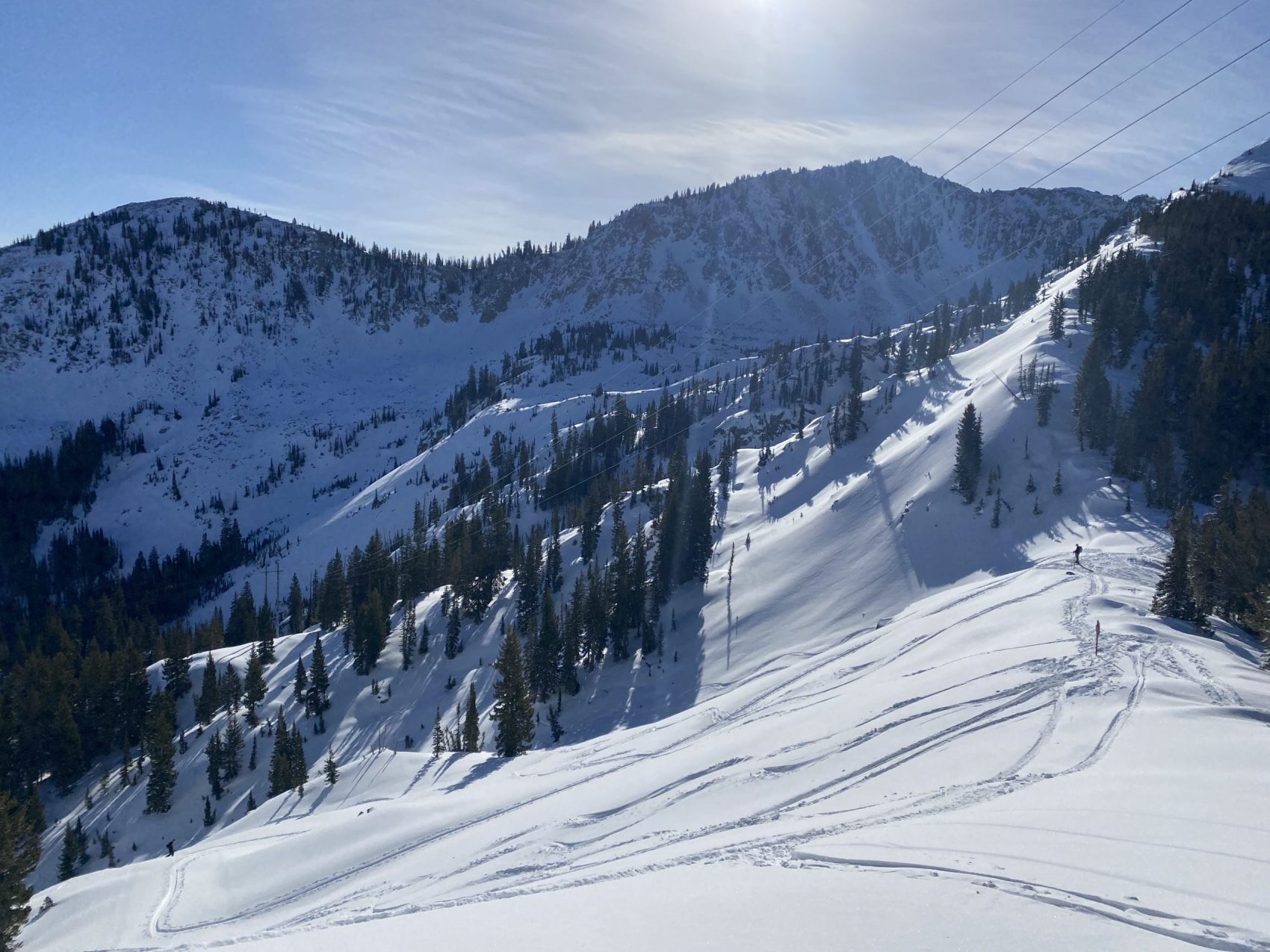 We skied down a north-facing aspect in the Big Cottonwood canyon that was being hit by the sun.
Powder turns!
Even though it started getting really warm, the snow was still excellent—it was slightly heavy, day-old powder cream that ripped fast, smooth, and soft.
My touring partner, who we'll call 'Fat Boi,' made one turn on his teles before going straight to a face-plant and popping up from the snow in maniacal laughter.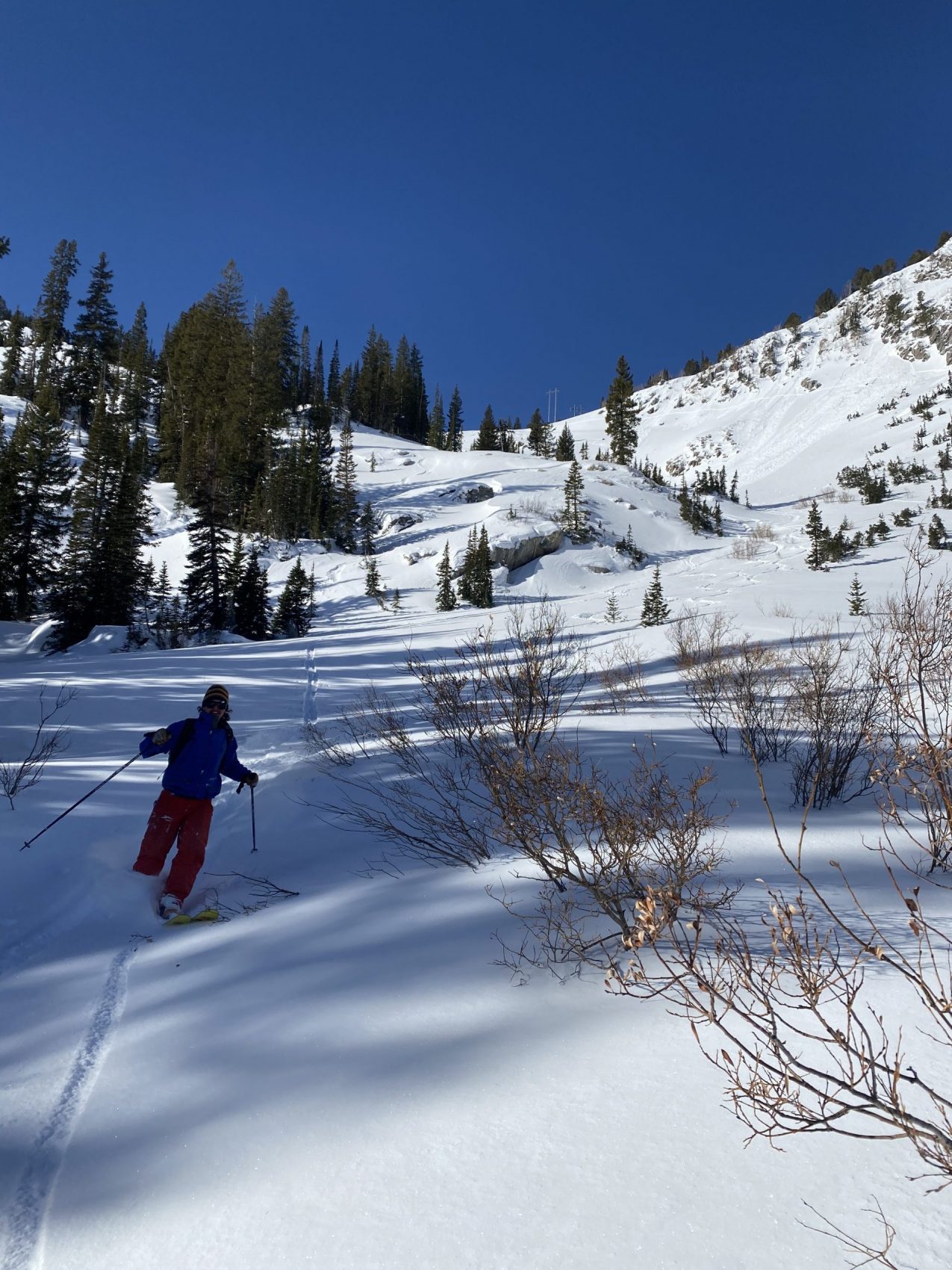 Then we eagerly skied the rest of the line, which was flowy and playful with hardly any tracks in it. It was about 11 am at this time, there still wasn't any wind, and the snow was reflecting trillions of sparkles from the sun, producing a mesmerizing effect if you stared at them long enough.
A quick transition and a salami sandwich later, we skinned up to the ridgeline back into Little Cottonwood where we pushed up the ridge to the nearest high point right on the boundary of Solitude Resort above the Honeycomb cliffs.
The views of both canyons from here were just plain epic.
One quick glance down the north-facing Honeycomb chutes and we quickly realized how terrifying avalanche terrain was today.
Red flag after red flag revealed themselves to us as the longer we looked the more signs of instability we witnessed.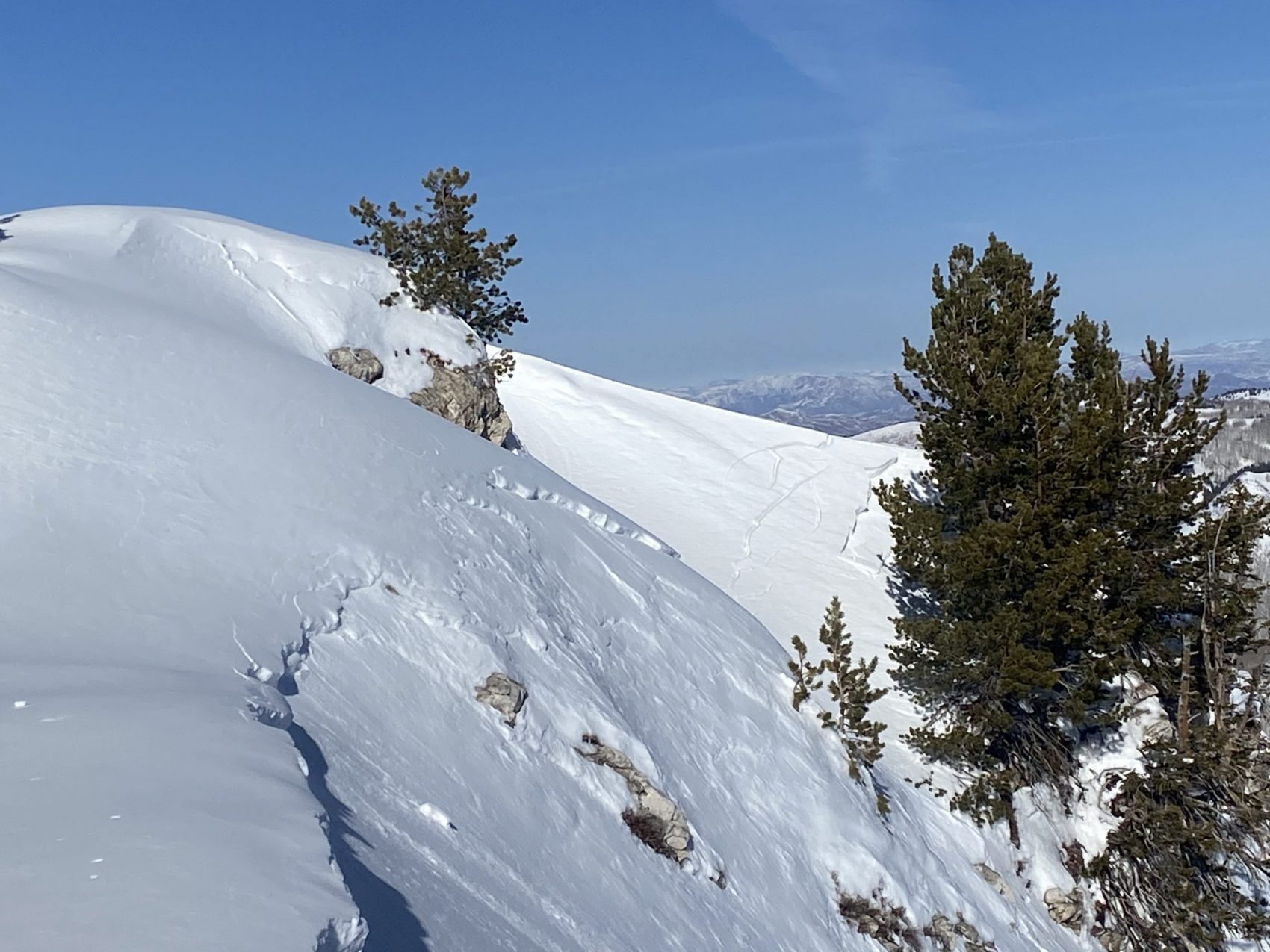 Cracks, woomfing, recent avalanches that broke down to the persistent weak layer—all of the concerning signs that you probably shouldn't ski a slope steeper than 30º were there. 
So again, we stuck to low-angle terrain—this time south-facing.
The south-facing stuff skied heavier than the north-facing line we had just skied, but it was still powder.
And powder is powder.
It was heavy but surfy and fast. We ripped all the way down to the bottom without stopping.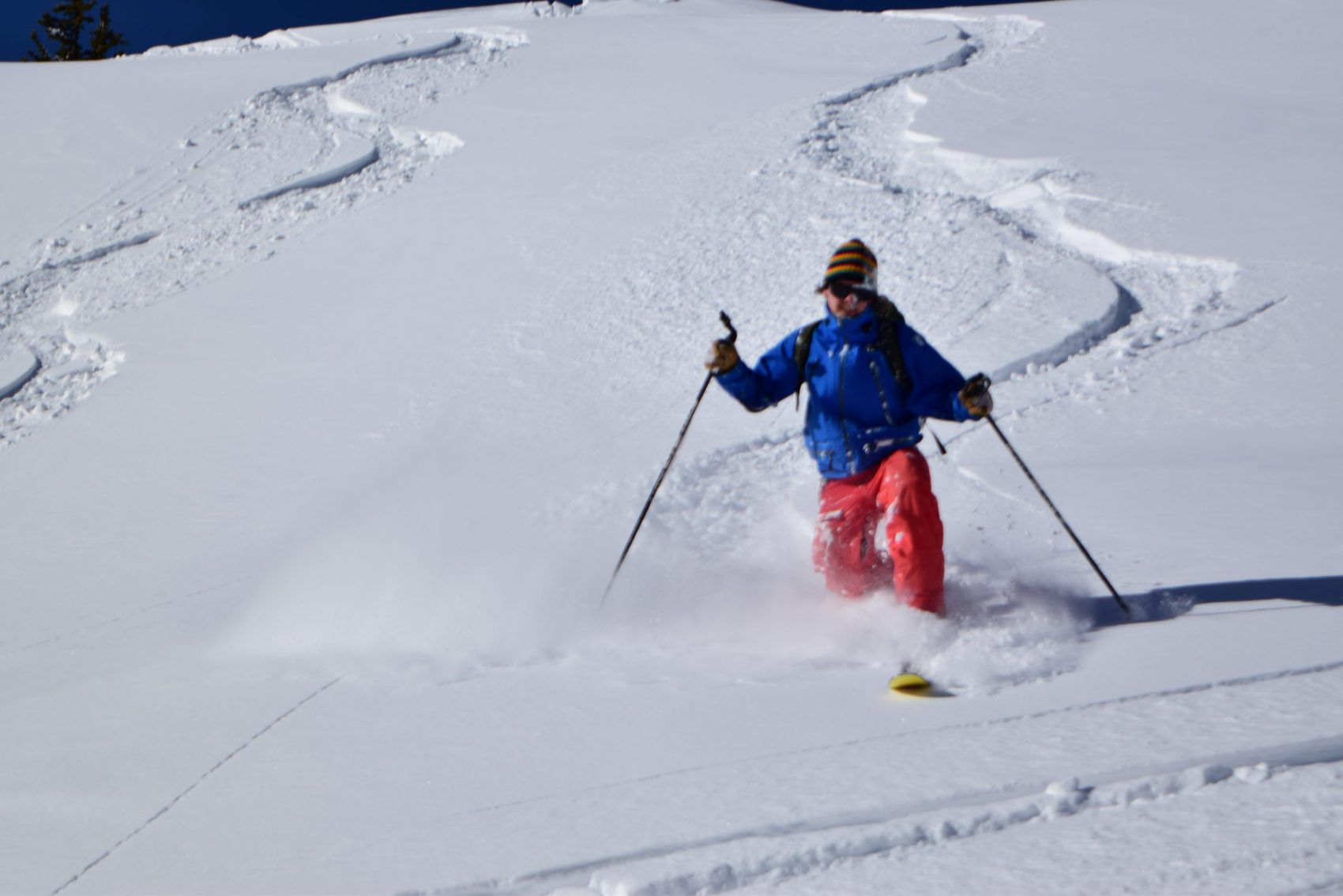 Fat Boi was linking his tele turns together with grace and excellence.
I just wanted to see how fast and how smoothly I could arc big turns down the line.
At the bottom, Fat Boi faceplanted again, this time off a cliff, skiing up to my position looking like he was just dipped upside down in powder.
We had some more laughs before skiing mellow, tree'd terrain with soft heavy snow back down to the trailhead from whence we came.
It was a successful day in the backcountry, and we got to ski in both canyons which fired us up.
After a parking lot beer, we headed to Alta Ski Area to rip a couple of laps with some friends and cap off the day in style.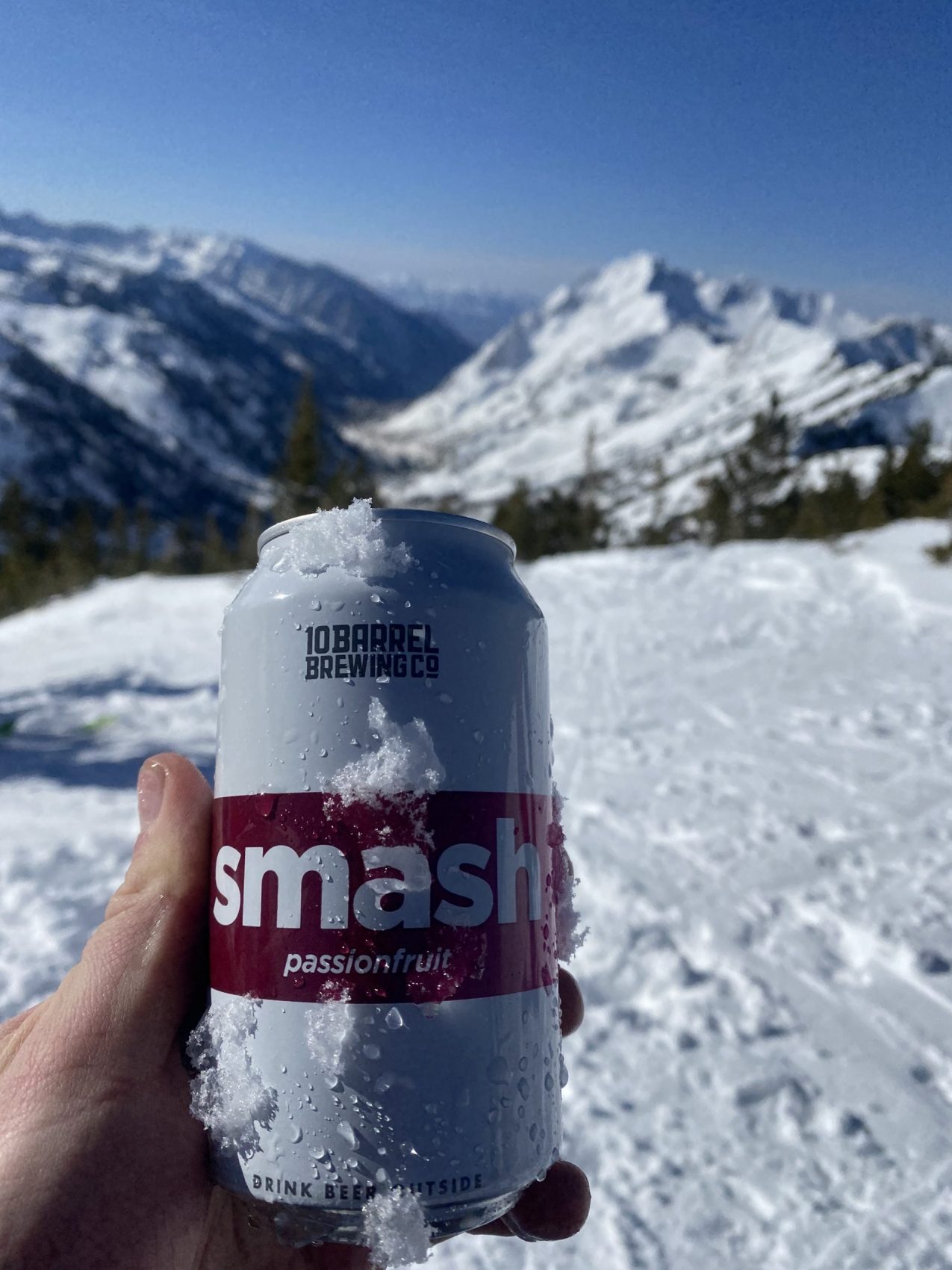 Avalanche Forecast 
Weather Forecast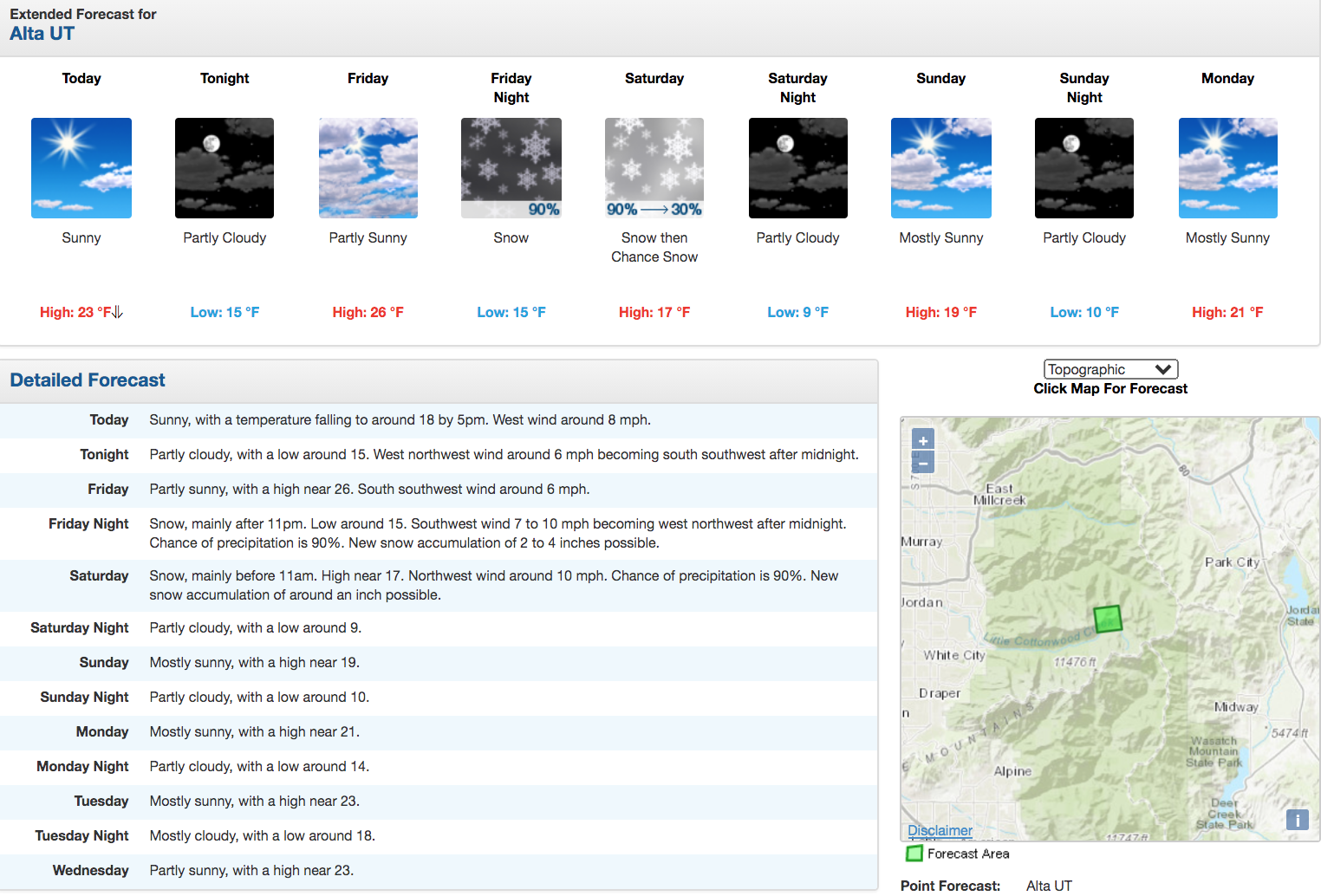 Photos