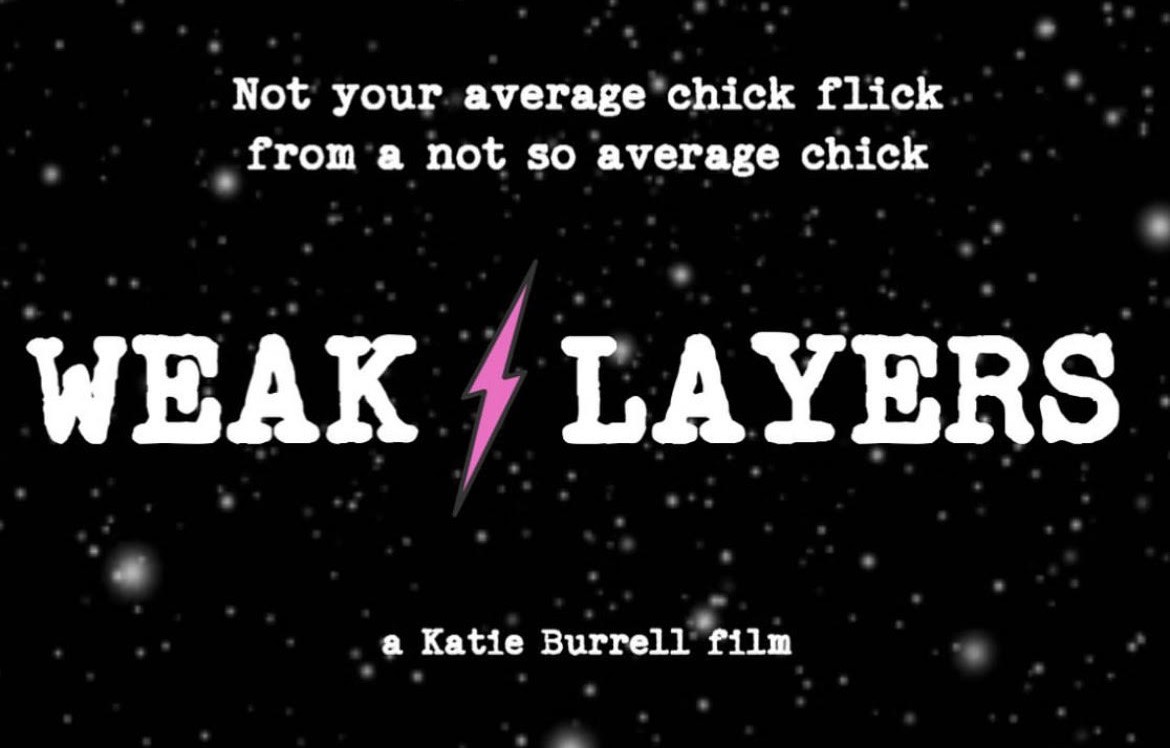 Palisades Tahoe in California played host last winter to Katie Burrell, Canadian athlete and comedian, and her film crew as they shot scenes for her upcoming movie, Weak Layers. Now that winter is on our horizon again, it's time to get stoked. Inspired by the golden age of rowdy 80s ski films, Burrell finally writes women into ski pop culture as more than just half-naked co-stars. The team worked through atmospheric rivers, brought in Tahoe ski royalty, and reminded us all that it's the "nobodies" like your local dishwashers and hometown shredders that really make a ski town run. Weak Layers, currently in post-production, is an ode to the unsung heroes of the ski industry who truly make your powder days possible.
Until recently, Burrell still considered herself a ski town nobody, just trying to keep the bills paid and fighting to be the best skier on the mountain. The world of skiing tends to carry the stigma that unless you are skiing fast enough, hucking cliffs big enough, and pushing your risk management far enough, you simply are not skiing hard enough. The physical and emotional stress of such a lifestyle can feel a bit like riding a crash course, and for Katie that ended in an actual crash, another more metaphorical crash, and a reminder that this whole 'sports thing' is supposed to be fun. Like many of us in the outdoor industry, the pressure of performance drove Burrell into a position where she had to choose her wellness over "keeping up" and she speaks openly about the importance of prioritizing mental health in the outdoors.
In a world full of over-the-top social media influencers that showcase perfection and epic mountain lines, Burrell's message is simple- as long as you are having fun, you are good enough. If you are a woman in the outdoor industry, you've been waiting for someone to accept you as you show up and not demand you go bigger, better, or faster to determine your worth.
Once Burrell decided that she was objectively funny and not just laughing at her own jokes, she met filmmaker Colleen Gentemann and the two embraced characters that reveled in their averageness while naturally highlighting the absurd talent of the skiers brought into their productions. Burrell and Gentemann turned out to be quite the dynamic duo. Taking on a string of film festivals with their films Dream Job (2019) and Coach (2023) they quickly gained attention with their skill in highlighting powerful female athletes and empowering fans to put the fun back into the outdoors. More recently, the two took on France this summer, reporting from the sidelines of the Tour de France Femmes with the perfect balance of Burrell's trademark sass while still promoting this pinnacle event in women's bike racing.
Katie Burrell finally became a household name last year, at least in a house full of too many ski bums, with her role in Warren Miller's Daymaker (2022). Not long after, she partnered with production company Realization Films and dozens of local ski legends, to bring Weak Layers out of the basement it was written in and resurrect the ski comedy on the very slopes where it was born. Loosely based on Burrell's life and experiences, the movie follows three roommates bumbling through outrageous ski town shenanigans while trying to get their bills paid, follow their ski dreams, and find their way in the world. For all of us who live in mountain towns, the struggle is hilariously and painfully relatable.
As winter inches near and skis start itching to come out of storage, Weak Layers gets closer and closer to a big screen near you. Initially, the film will be looking at debuting in film festivals before moving towards private and public screenings. To keep up with the film's progress and find a viewing near you, sign up for email updates or watch Burrell's Instagram, as she's sure to promote the movie's release in exactly the ungovernable way she lives her life.