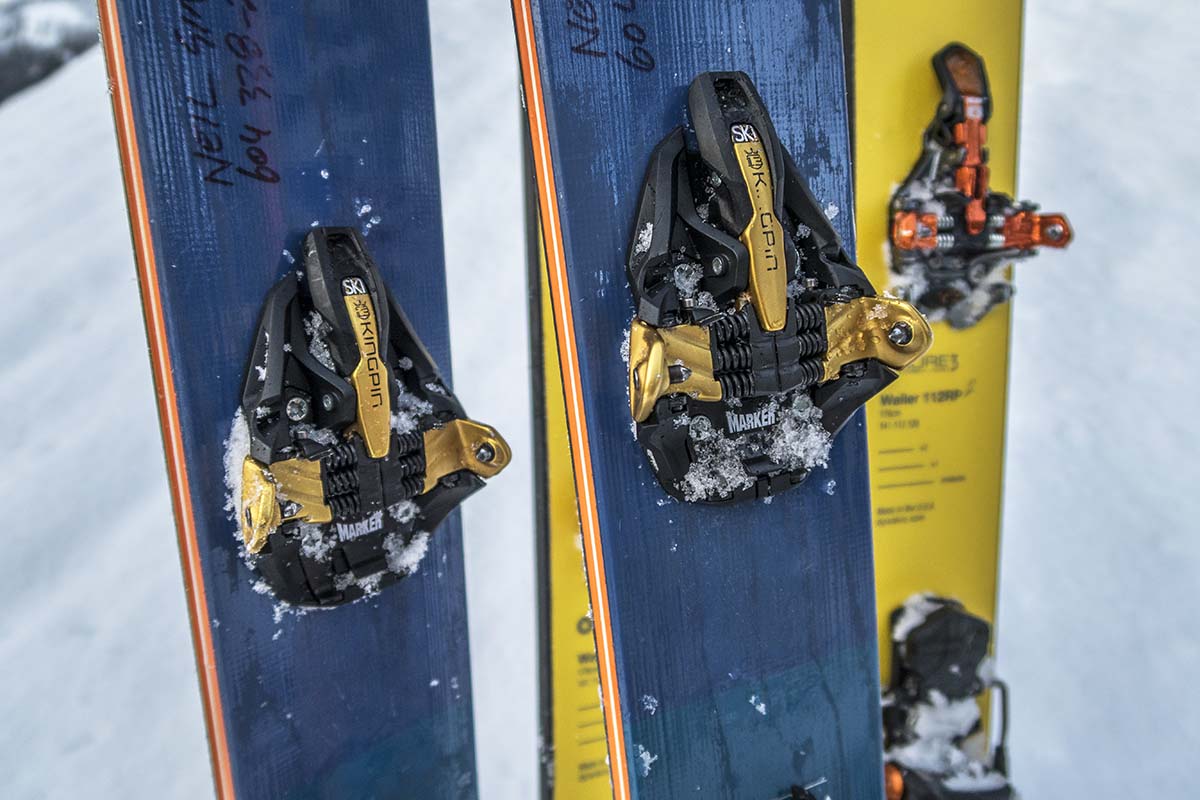 There is undoubtedly lots of uncertainty surrounding the 2020-2021 ski season. Resorts will likely be running at reduced capacity, meaning fewer skiers are allowed on the mountain per day. This has triggered a mass exodus to backcountry skiing, the likes of which we have never seen. To backcountry ski, of course, you need to buy the right gear. This year, many backcountry novices are investing in MNC compatible bindings like the Salomon/Armada/Atomic Shift and the Marker Duke. These products are marketed to be the optimal choice for part-time resort skiing and part touring setup, but are they really?
Don't get me wrong; I love the Salomon Shift. I skied on this binding in every condition imaginable; Japan powder, Sierra cement, Colorado blower powder, wind buffed boilerplate, to name a few. I skied almost 100 days on the Shift over two seasons, and I can attest, it truly skied like a regular binding in the resort.
However, one significant drawback to the Shift and bindings like it is the weight. The Shift binding clocks in at 1,730g per pair. For comparison, a medium-weight tech binding like the G3 Zed weighs just 720g per pair. That's well under half the weight of the Shift. This is why it may make sense to have two different setups: one for touring and one for resort skiing. Why is weight important, you may ask? Here are two statistics to put binding weight into perspective:
According to a 1984 study by the U.S. Army Research Institute, every unit of weight added to your feet (weight beneath your knees) is equivalent to 5 units of weight on your back. Think about how much just five extra pounds would tire you out over the course of a 10-mile day!
One pound of weight on your feet equals about five percent more energy expended. Skis and boots are already heavy, and bindings are one of the easiest places to save weight in a setup. A binding like the G3 Zed is equivalent to 7.8% more energy required (on top of the weight of your skis and boots), and the Salomon Shift is equivalent to nearly 20% more energy required. With the Zed, for example, 12% less energy required than the Shift means you can go 12% faster or 12% farther in a day!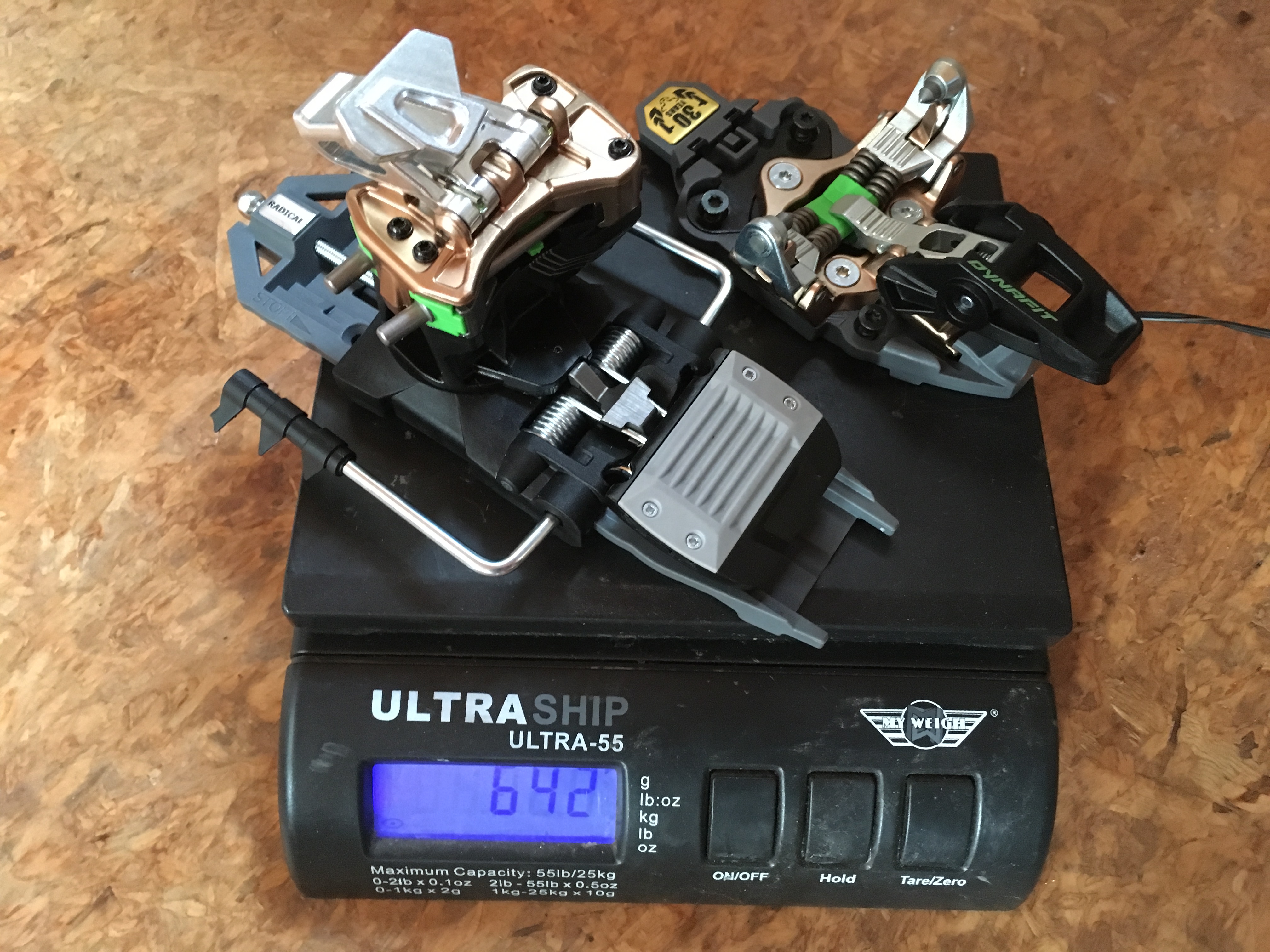 It quickly becomes clear that weight is important. A lighter binding can make a day of touring in the backcountry much more enjoyable. But two arguments are commonly made for why a quiver of one is a better option, both of which I will attempt to refute:
1. Price
Skiing is an expensive sport in the first place. One setup is obviously less expensive than two pairs of skis. But if you think about the long-term picture, if you're charging hard on just one setup every single day, it will likely break sooner. Writers at Wildsnow did a great job of breaking down the economics of the quiver of one if you're interested in learning more.
2. Safety
Tech bindings get a bad reputation for being unsafe. Pre-release or inability to release are two extremes that tech bindings are often criticized for, however, recent years have seen huge strides in pin binding release ability and safety. Reddit user u/davepsilon put together this great guide for binding release ability and safety. Tech binding safety seems to be roughly correlated with weight, with heavier bindings like Shifts being at the safer part of the spectrum while ultralight race bindings have almost no release ability. However, you can have a light binding, like the Zed, with nearly uncompromised safety.
In conclusion, there are many advantages to a quiver of one setup. However, it makes more sense financially to have a resort setup and a backcountry setup. It will also make your backcountry days MUCH more enjoyable!
Here at SnowBrains, we want to prioritize safety, and it would be irresponsible to finish an article about backcountry skiing without a quick word on safety. COVID makes traveling these days rather difficult, and an AIARE avalanche safety course may not be a viable option for everyone. In that case, one of the best substitutes for an AIARE course is Bruce Tremper's book Staying Alive in Avalanche Terrain. This book is widely accepted as the leading text in all-things-avalanche. While this book does not rival an official AIARE course, it is a good way to familiarize yourself with the dangers of the backcountry (and strategies to mitigate those dangers). You can order a copy of Tremper's book here.
At the end of the day, the name of the game is experience. Days in the backcountry will get you the most experience and teach you the most about how to stay safe. If you're starting in the backcountry, a great strategy to gain knowledge is with a guide. Guides can lead you to great snow, teach you about avalanche risk, and keep you safe all at a safe time. It's a great way to learn and have fun.
You can read more about introductory backcountry safety with this article or this four-part video series. 
Backcountry skiing is a super fun way to enjoy the mountains but must be done so safely. Have fun out there, and please stay safe!