Brought to you by Mammoth Lakes Tourism
As destinations from all over the world begin their multi-phase plans to reopen society and bring life "back to normal," there may be no better time to release yourself back into the wild, to find new adventures and explore endless opportunities. For the last year, we have been navigating unfamiliar territory in our far too familiar homes; why not make the change now to a place that is wide open and full of wonder? Moving forward, Mammoth Lakes, California, is opening their arms and welcoming guests back to their unbelievable town. There is no adventure too small in this little city, unlike any other, in a place with the most breathtaking natural beauty this side of the Mississippi. Likely both sides, if we're honest.
Mammoth Lakes is more than just another California destination. It's not just an amazing outdoor playground filled with unforgettable scenery and adventures any time of the year. It's not just for the experienced traveler, the future Olympian, or the young family in their first active holiday. It is all of these, combined into magical adventures that still come naturally without showiness. Everyone is welcome in Mammoth Lakes, minus the traffic, the hype, the crowds, and the stress.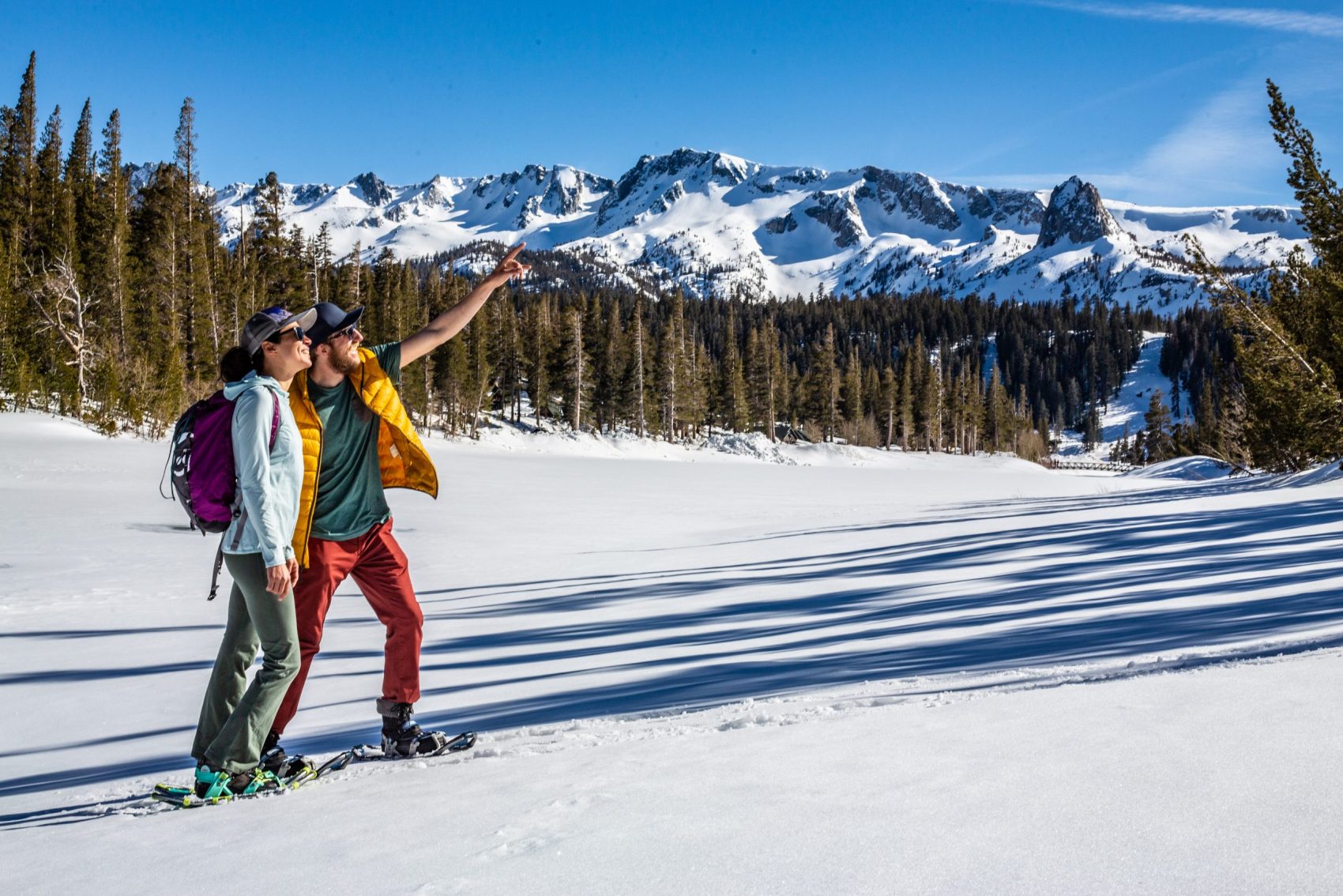 For the active and adventurous soul, winter in the mighty Sierra Nevada is a one-of-a-kind experience. Skiing and snowboarding at the world-famous Mammoth Mountain Resort is incomparable to most, with California's highest chairlift-serviced peak and miles upon miles of breathtaking terrain. With 25 lifts, 150 trails, 3,500-acres, and 3,100-feet of vertical, this is a serious mountain for serious fun. Not partial to skiing or snowboarding? Try optioning a snowmobile, cross-country skis, or snowshoes to access beautiful terrain worthy of your Instagram account but too huge in greatness to capture its glory accurately.
"Majestic in scale and awesome in its natural beauty, the adventureland of Mammoth Lakes is one of those rare places that you can see and still not totally believe. Surreal storybook scenics spark the imagination, inspire endless adventure and make every moment feel like a brush with the truly incredible." – Mammoth Lakes Tourism Board
For the 2020-2021 winter season, Mammoth Mountain Resort has invested $1-million into COVID-19 related resort enhancements and technologies to reduce contact points throughout the resort and aid with physical distancing. The town of Mammoth Lakes has also implemented safety procedures* to keep you and your family safe while adventuring indoors and out. While in Mammoth, you may be away from the crowds, and hustle and bustle of the Bay Area, but please do your part and wear a mask while inside and when social distancing with others outside of your travel group is not possible.
The opportunities in Mammoth Lakes to enjoy the crisp air and bright sun beyond the winter season are endless and full. With an area so vast in size and a larger-than-life attitude, you are sure to find no small adventure. You may choose to venture into an anglers paradise of calm waters and idyllic scenery for a chance to catch three of the five major trout species in the Owens River. If fly-fishing isn't your cup of tea, but you still want to drink in the majesty of Mother Nature's finest work, there may be no better place than the infamous Convict Lake. We could make a list of all the places one could go to escape into the unforgettable experience that is Mammoth Lakes, but that's not what this place is about. The joy of finding your own path and exploring your way into hidden hot springs and alongside quiet, serene lakes is what separates Mammoth Lakes from the rest of the world. Here you won't follow the crowds; you'll escape them.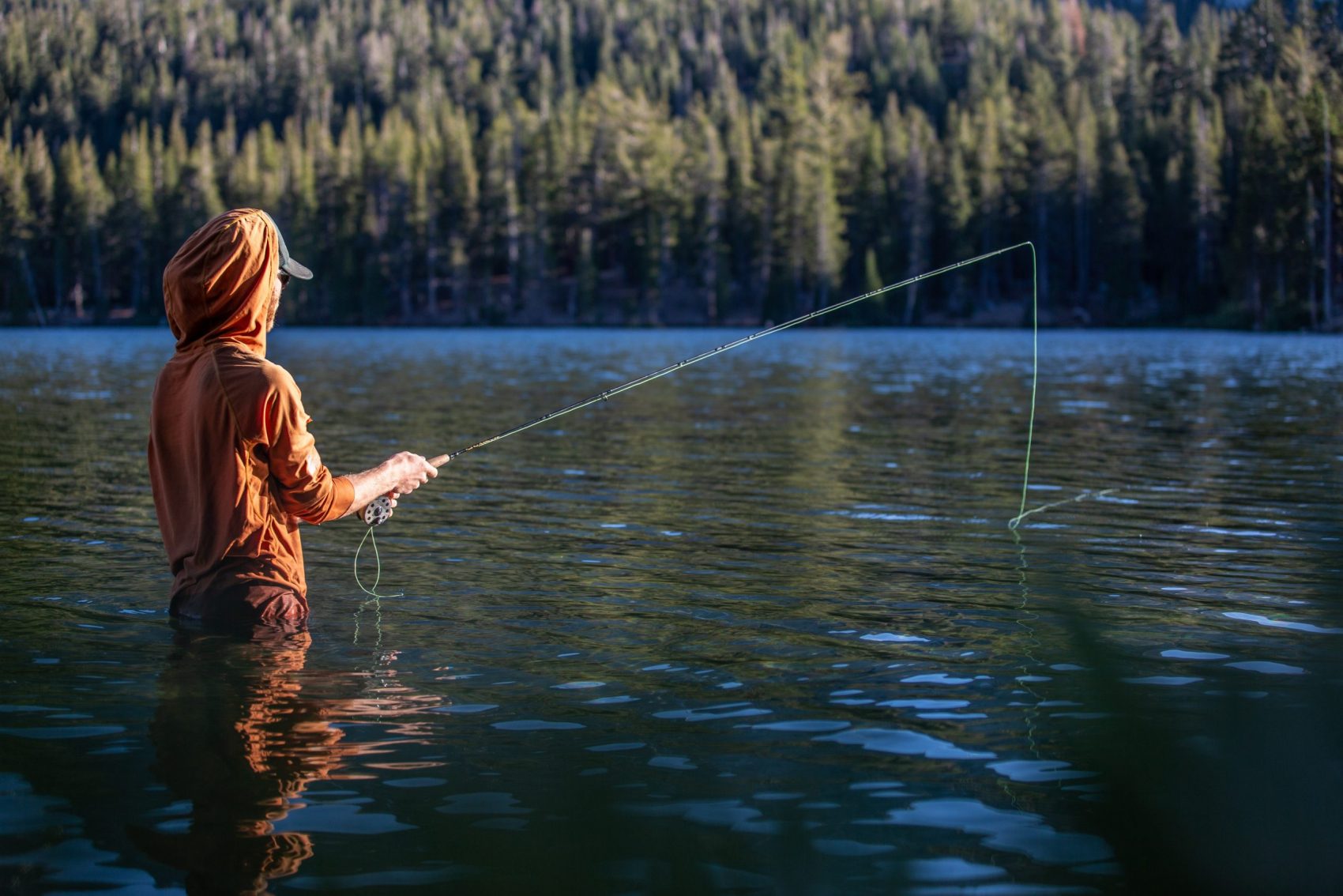 When it's finally time to finish your trip and unwind before your travels home pull up a chair at one of Mammoth's many independent breweries or restaurants with year-round outdoor seating. If there's one place that can do après better than anyone, it's here! Wash down the adventure and your grin with a local Pilsner or IPA alongside family and friends. While here, you'll be happy, you'll probably be hungry, but most of all, you'll be glad you quenched that thirst for adventure we've all been craving this year. Take a few last minutes to reminisce on your days spent in Mammoth Lakes, surrounded by some of planet Earth's most majestic and surreal creations, as your photos just won't do them justice.
Mammoth Lakes, No Small Adventure.