Authorities say homes and campgrounds were evacuated due to a rapidly growing wildfire that ignited in the Tahoe National Forest, CA on at the end of the Labor Day holiday weekend. The wildfire is less than 1 square mile but was spreading quickly.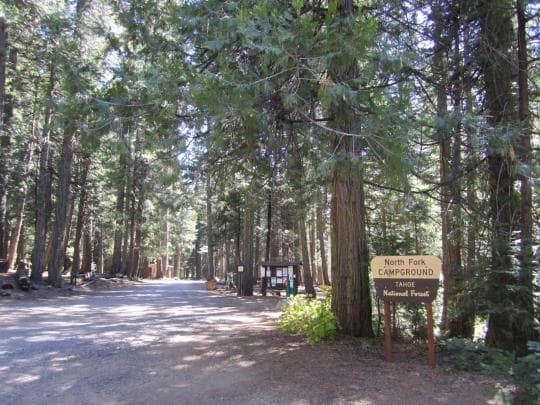 In an update this morning, Placer County Sheriff's Department informed that the now called North Fire has forced the closure of the following roads and campgrounds:
Yuba

Gap

Road at I-80

Emigrant Gap

Road at I-80
Crystal Lake Road at Lake Valley Road
Onion Valley Campground
North Fork Campground
Tunnel Mills Campground
Lodgepole Campground
Silvertip Campground
Sunflower Campground
The blaze started around 4:30 pm in the North Fork campground, south of Emigrant Gap, about 70-miles north of Sacramento according to the California Department of Forestry and Fire Protection. By Monday evening, the Placer County Sheriff's Department began evacuating the North Fork, Onion Valley and Tunnel Mills campgrounds on Texas Hill Road. The area around Lake Valley Reservoir was also being evacuated. The fire prompted the California Highway Patrol to close the Emigrant Gap and Yuba Gap off-ramps from Interstate 80, but no other closures were reported in the area.
"I would say the biggest impact (to traffic) right now is gawkers and rubber-neckers — people slowing down to look at the smoke plume," which could be seen as far away as Nevada City, Woodbridge said.
The cause of the fire is under investigation, according to Tahoe National Forest District Ranger Michael Woodbridge. But because the flames were first spotted near a popular campground and swimming hole, Woodbridge said human activity could have contributed. Firefighters received assistance from helicopters and air tankers to battle the blaze, with the helicopter searching for a person believed to have been left behind near the origin of the so-called North Fire.