As the temperature drops and the snowflakes start to dance in the air, we know that winter is just around the corner. It's the season filled with excitement for skiing, snowboarding, winter hiking, and all kinds of chilly escapades. But nothing can put a damper on your winter fun quite like cold, numb hands. Fear not, because we've got the inside scoop on the ultimate glove company that's been keeping hands warm and happy since 1936. Hestra.
For those of us who crave the thrill of winter sports or simply just enjoy the beauty of a snow-covered landscape, having the right gear is essential. That's where Hestra comes in. Steeped in four generations of expertise, they're not just another glove company, they're your go-to for gloves that are built to withstand all conditions and temperatures. Whether you're conquering the uphill or embracing the downhill, Hestra's got your hands covered.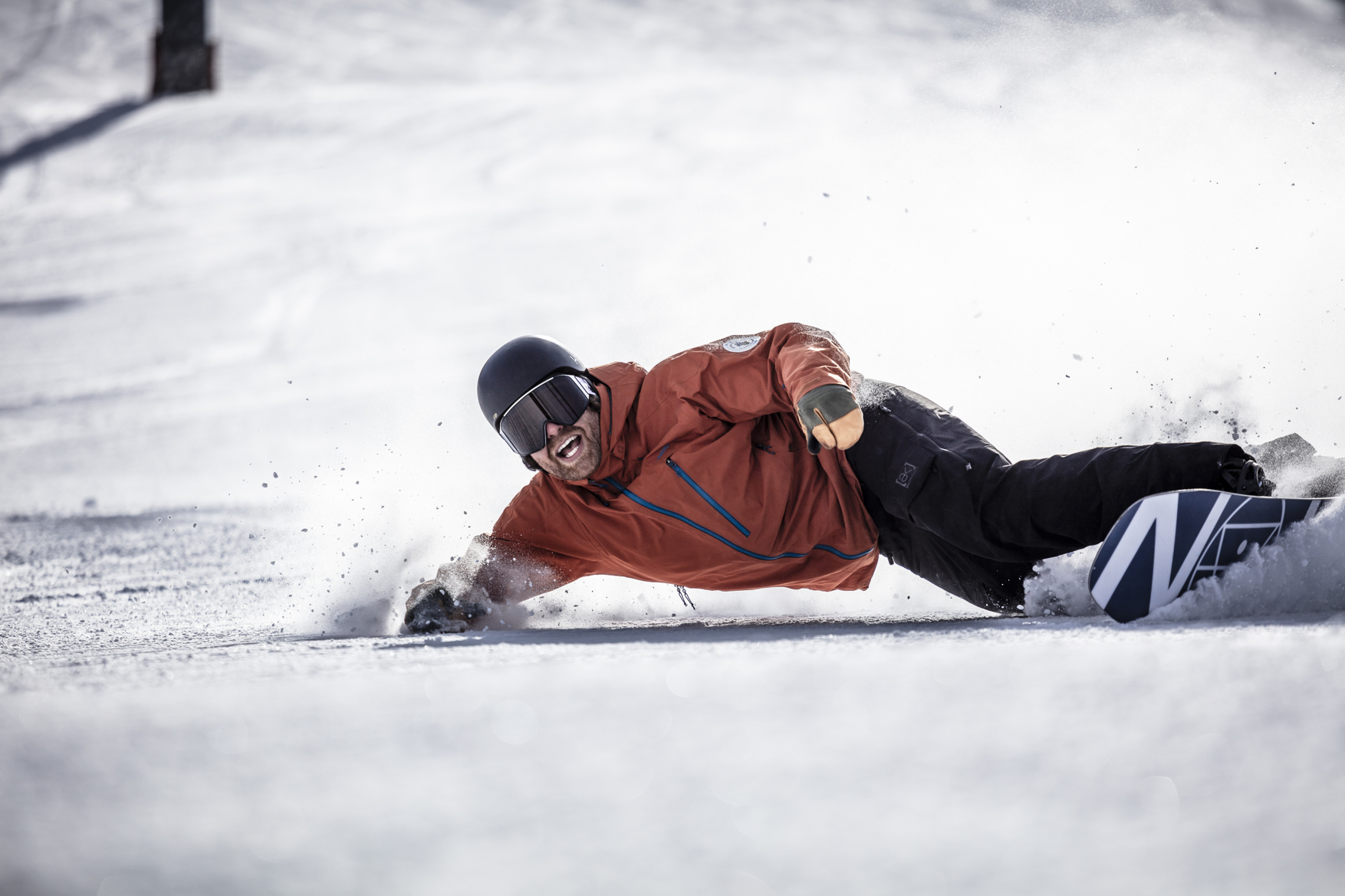 Let's start with your journey to the mountaintop. Whether you're ascending a steep slope on a backcountry adventure or touring through snow-covered terrain, you need gloves that provide both warmth and dexterity. Enter the Hestra Ergo Grip Active Wool Terry, a game-changer when it comes to uphill gloves.
The Ergo Grip technology offers a precise fit and superior dexterity, ensuring your fingers have the freedom to move without being constricted. But that's not all. A wool liner keeps your hands cozy even when they're damp, and the windproof backhand is your shield against the icy mountain gusts. These gloves are the choice of none other than the legendary Cody Townsend, so you know you're in good hands – literally.
But that's not all for the uphill warriors. The Hestra Ergo Grip Incline is another gem in the collection. With the same ergonomic technology, these gloves are perfect for cold days of touring or those sunny days when you're shredding down the slopes. And no need to worry about dropping your gloves on steep climbs – the handcuff attachment has you covered.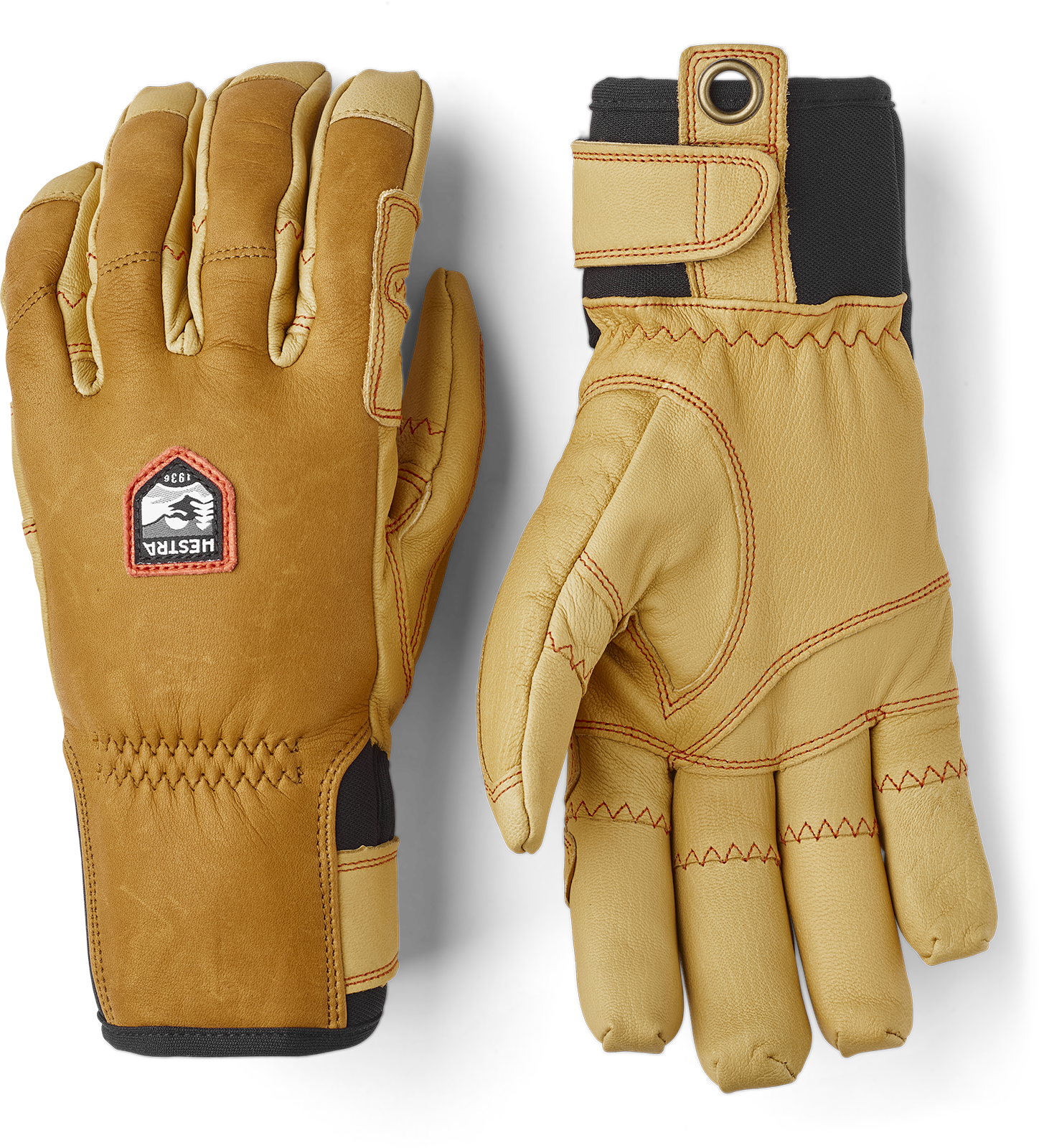 Now let's shift our focus to the action-packed downhill adventures. Hestra's Fall Line 5-finger gloves are a season-round wonder, ideal for cold winter days or slushy spring outings. Designed to fit snugly under your jacket, these gloves come with a removable liner for quick drying, ensuring your hands stay warm and toasty. The pre-curved finger design is a dream for pole grip or ski grabs, letting you maintain control and style as you navigate the slopes.
If you're like me and more of a mitten fan, the Hestra Wakayama Mitt is the answer. These mittens not only perform brilliantly on the hill but also look fantastic during après ski sessions. The removable wool liner dries quickly, and the soft cow leather provides a fantastic fit and an even better feel. So, you can switch from conquering the mountain to enjoying your evening with ease and flair.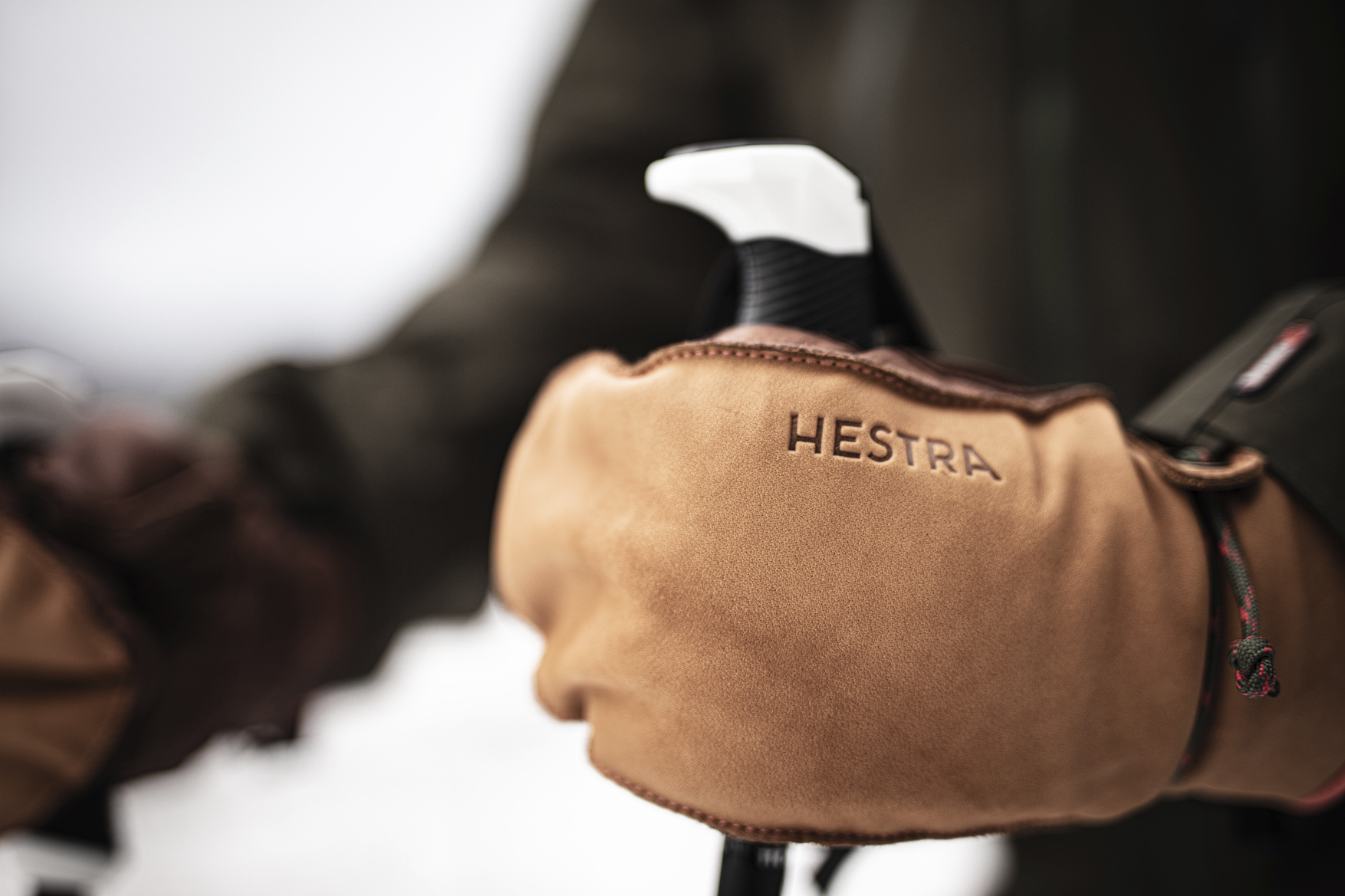 But the secret to Hestra's gloves' longevity and exceptional warmth lies truly in their commitment to innovation. They offer replaceable liners in the Heli series, Fall Line series, Wakayama, and more. And the Merino Touchpoint liners, designed for the coldest days, are smartphone-capable, machine-washable, and moisture-wicking. Yes, please.
Now let's put the cherry on top. Hestra is all about reducing waste and helping the environment. With the ability to replace an old liner with a new one, you can extend the lifespan of your gloves, keeping them on your hands longer and out of the landfill. Plus, when your gloves start to develop that funky smell, you can simply toss the liners in the washing machine to remove the odors.
In a world where winter is synonymous with adventure and exhilaration, don't let cold hands slow you down. With Hestra gloves, designed for all conditions and temperatures, you'll be well-equipped to face the elements head-on. Hestra's been making gloves since 1936, and now as a fourth-generation, family-owned and operated company, they're more passionate than ever about ensuring that your winter escapades are memorable for all the right reasons. So, as winter approaches, gear up with Hestra, stay warm, and embrace the thrill of the season. Winter is coming – be ready for it!