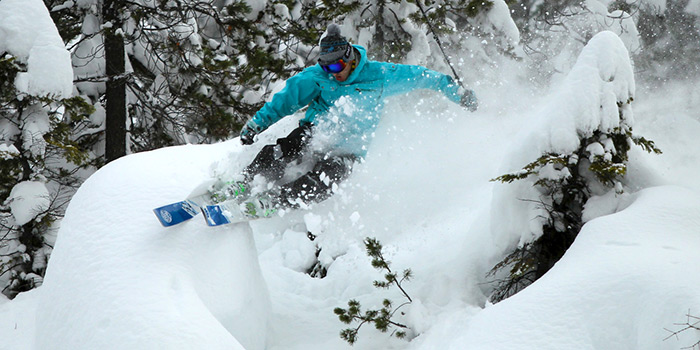 We all like to brag about our ski experiences. Like the time you went heli-skiing in Revelstoke. Or the time you hit the rope drop at just the right time and got chest shots in the side country. But have you ever skied in two states at the same resort? The chances are slim as there are only four ski areas in the U.S. where you can do it.
If you are looking for a good story to tell, or just trying to efficiently ski in as many states as possible, these are the areas to check out. 
Lookout Pass, ID/MT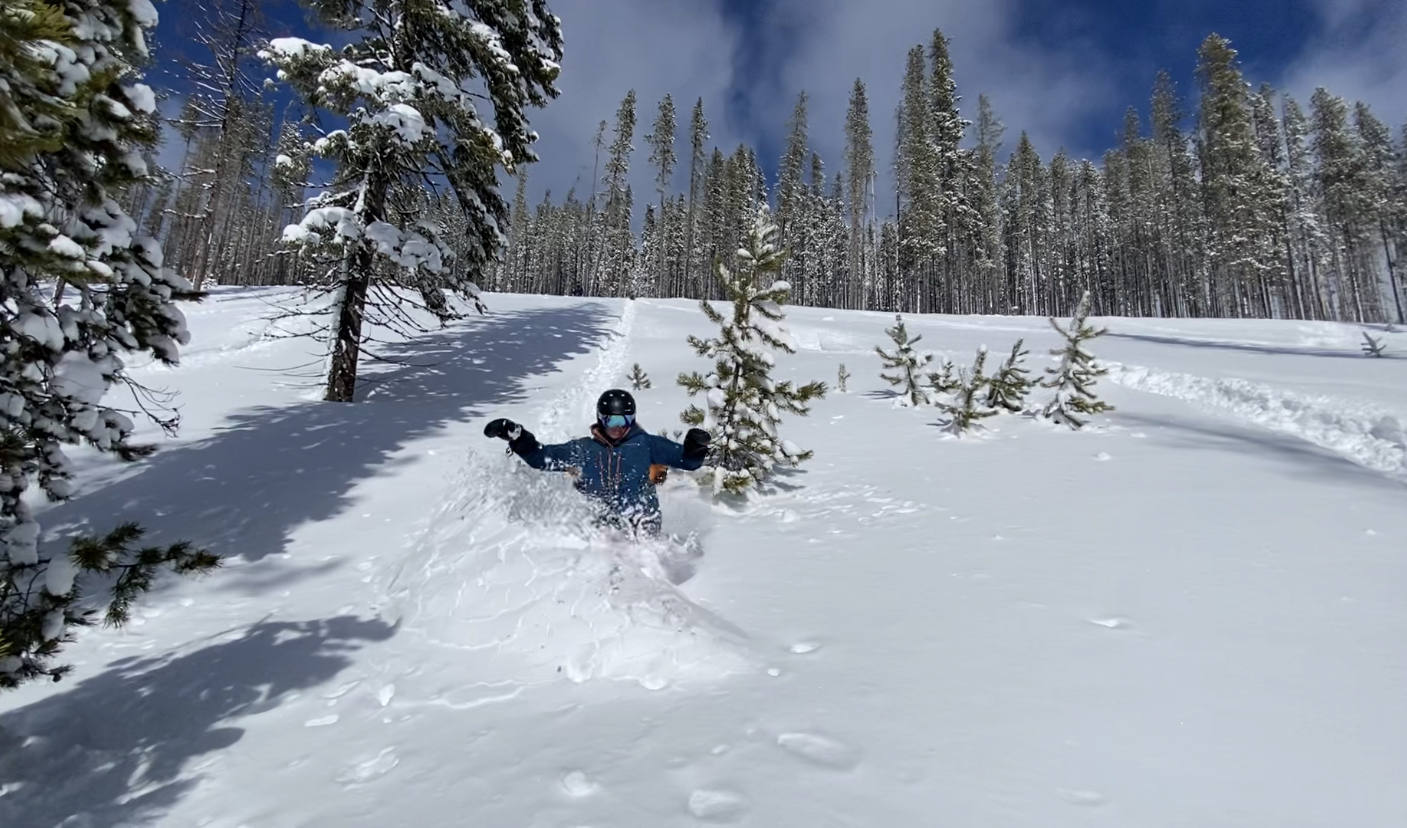 Lookout Pass is a destination with easy access, affordable prices, and some of the best snow in the area. Located on Interstate 90 between Idaho and Montana, it averages over 400 inches of snow a year. Most slopes face north or northeast, too. The area is quite historic as well with the original lodge being the second oldest ski lodge in the Northwest. They have also announced they are expanding their terrain.
Being in two states also means that there are two different time zones. Pacific time on the Idaho side and Mountain time on the Montana side. To avoid confusion, the resort operates on Pacific time, but adjust your plans accordingly if you want to make it back in time for dinner in Montana.
Mountain Stats
Vertical: 1,150 feet currently (Growing to 1,650 with expansion)
Skiable acres: 540 (Growing to 1,023 with the expansion)
Average snowfall: 400 inches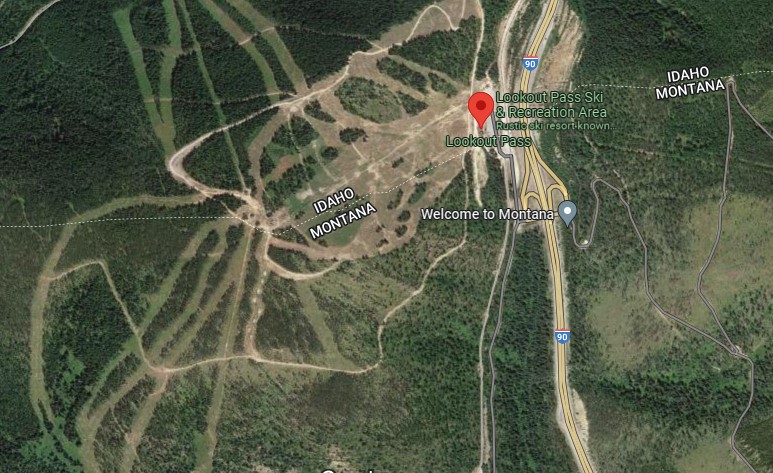 Lost Trail Ski Area, ID/MT
Another Idaho-Montana border area, Lost Trail Ski Area, is the place to carve through incredible trails with stunning views. It defies all the likeness of corporate, destination ski areas. It has been in business for over 80 years and brings great snow, affordable skiing, and family-friendly slopes for all who choose to visit. The ski area is located immediately west of US-93, which descends northward into Montana.
Mountain Stats
Vertical: 1,800 feet
Skiable acres: 900
Average snowfall: 325 inches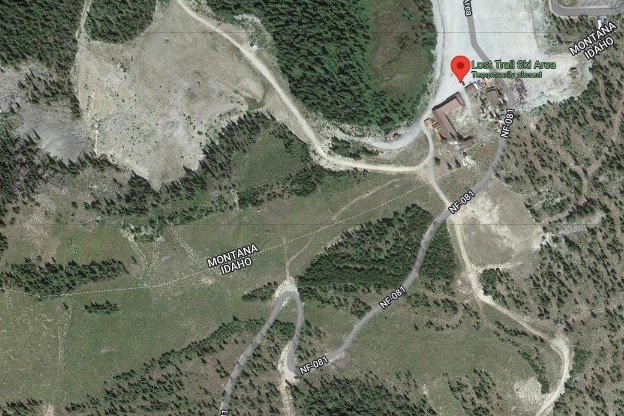 Catamount Mountain Resort, NY/MA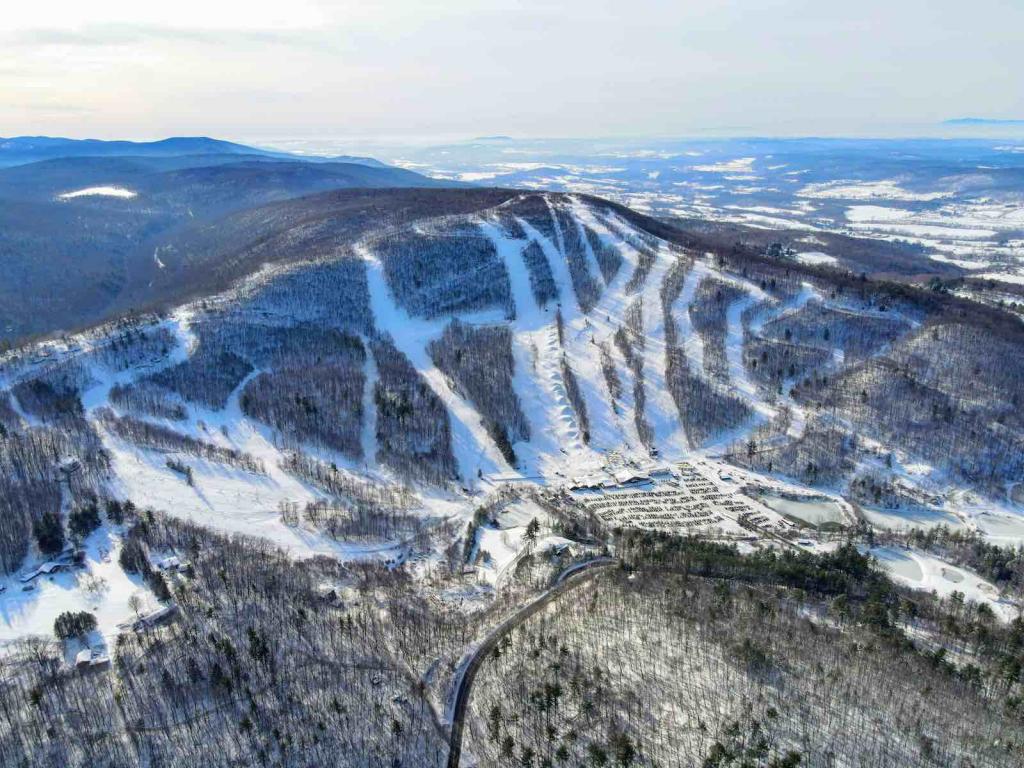 Catamount Mountain Resort offers the most varied terrain in southern New England with something for everyone. Spectacular views of both New York and Massachusetts can be seen from nearly every run. The resort is working on two new lifts and a snow tubing park with hopes to open these new additions soon. The Red Sox and Yankees may be rivals, but that doesn't seem to divide the visitors here.
Mountain Stats
Vertical: 1,000 feet
Skiable acres: 119
Average snowfall: unknown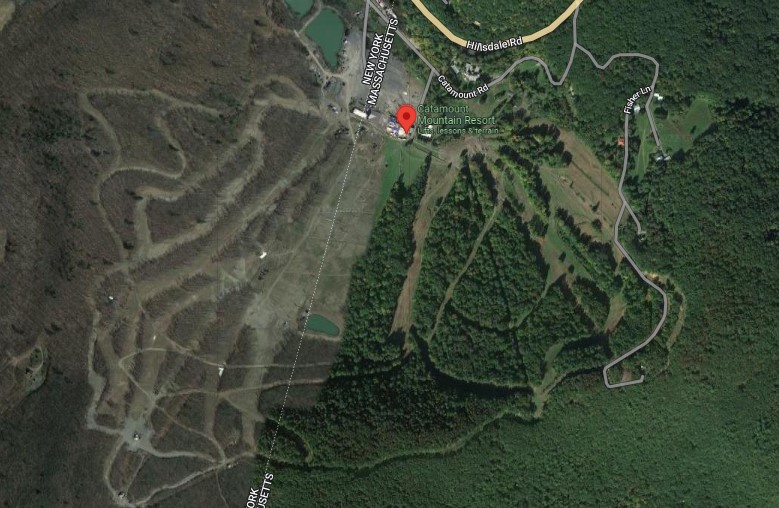 Heavenly Resort, CA/NV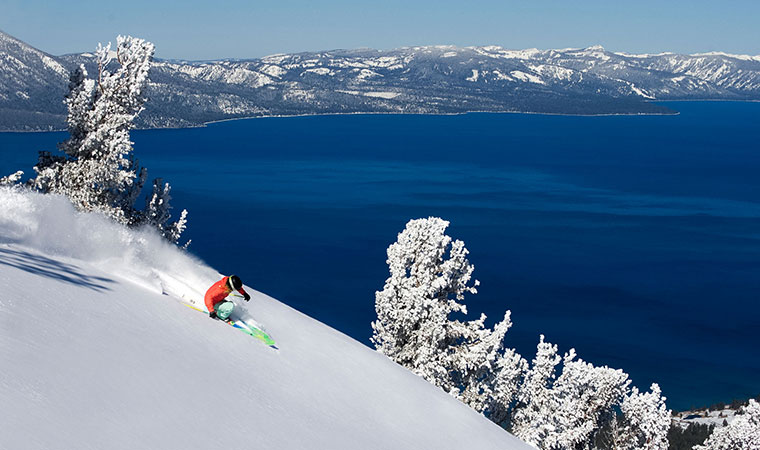 Heavenly is by far the largest and most impressive of all these resorts. At nearly 5,000 acres, it easily expands into both California and Nevada. It is the biggest resort in the Tahoe area and also boasts the most vertical and highest elevation. The resort is also one of the most visited.
With some of the best views of Lake Tahoe, 360 inches of annual snowfall, and 300 days of sun, you are bound to have a good time. If you want to try your luck at gambling, South Lake Tahoe has casinos. What else would you expect from a resort that is half in Nevada?
Mountain Stats
Vertical: 3,500 feet
Skiable acres: 4,800
Average snowfall: 360 inches