View this post on Instagram
With April 1st this week, skiers and snowboarders worldwide are preparing for the biggest day of the year—Gaper Day.
What is Gaper Day?
"Gaper" alludes to the gap between your helmet's bottom and goggle's top. The bigger the gap, the bigger "Gaper" you are. Sometimes, Gapers are also referred to as Jerries or someone who is acting like a big goof. People with big forehead gaps between the helmet and goggles are designated as Gapers because. . . people look somewhat goofy with a Gaper gap. 
The origins of Gaper Day can be traced back to the 80s and 90s when the typical final ski season day for most resorts was April 1st. In this period, the holiday was called "Ski in Jeans Day." Ski junkies and beginners began to hop on the trend of skiing in jeans, and the holiday grew exponentially in popularity. 
Gaper Day is so popular because not only do skiers get to embrace the goofball side of their personality, but they also get to ski in fantastic Spring conditions. Try finding something to complain about when the sun is shining down on you, the snow is in amazing shape, and all your friends surround you. It's pretty hard to do!
Skiers have very much embraced the goofball mentality of Gaper Day by. . . 
Dressing in jeans

Wearing 80s-inspired ski clothes

Sporting massive gaper gaps

Drinking enough to let the true inner gaper out of its shell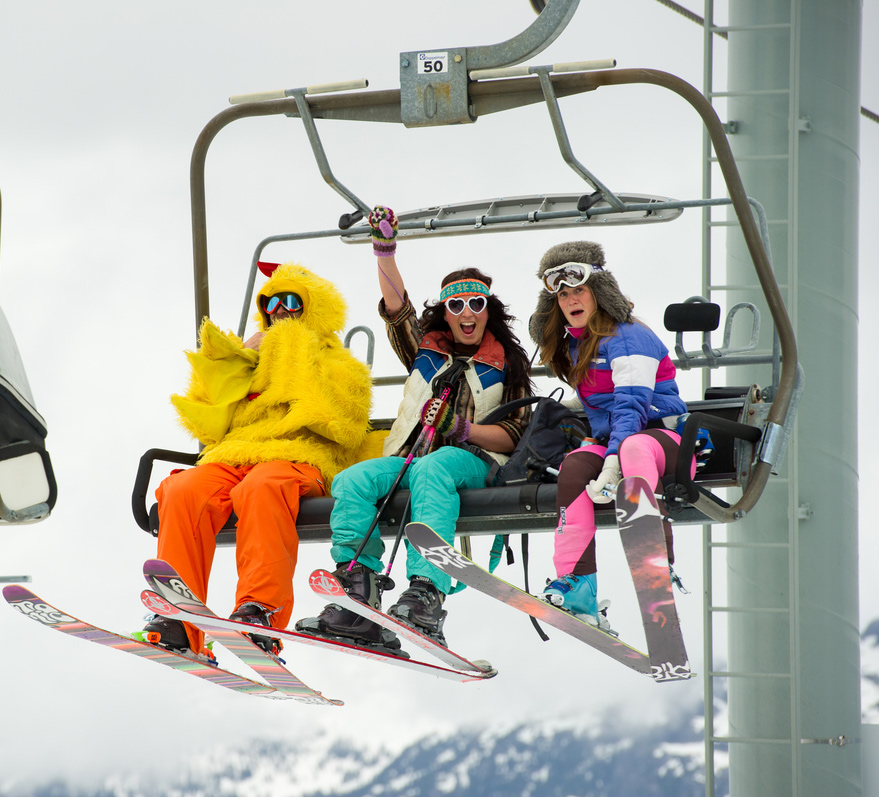 How Do I Participate in Gaper Day?
It's easy to participate in Gaper Day. You will only need three essential things:
A kooky outfit

A considerable amount of alcohol

A big group of friends to tear up the mountain with. 
That's it!
On Instagram, #GaperDay is already going viral. People from all over the world are posting with the hashtag to prepare for April 1st. Undoubtedly, any ski resort near you will have some Gaper Day celebrations. 
To join in on the fun, you must show up and be a menace for the day. For skiers and snowboarders, this is not a challenging task!