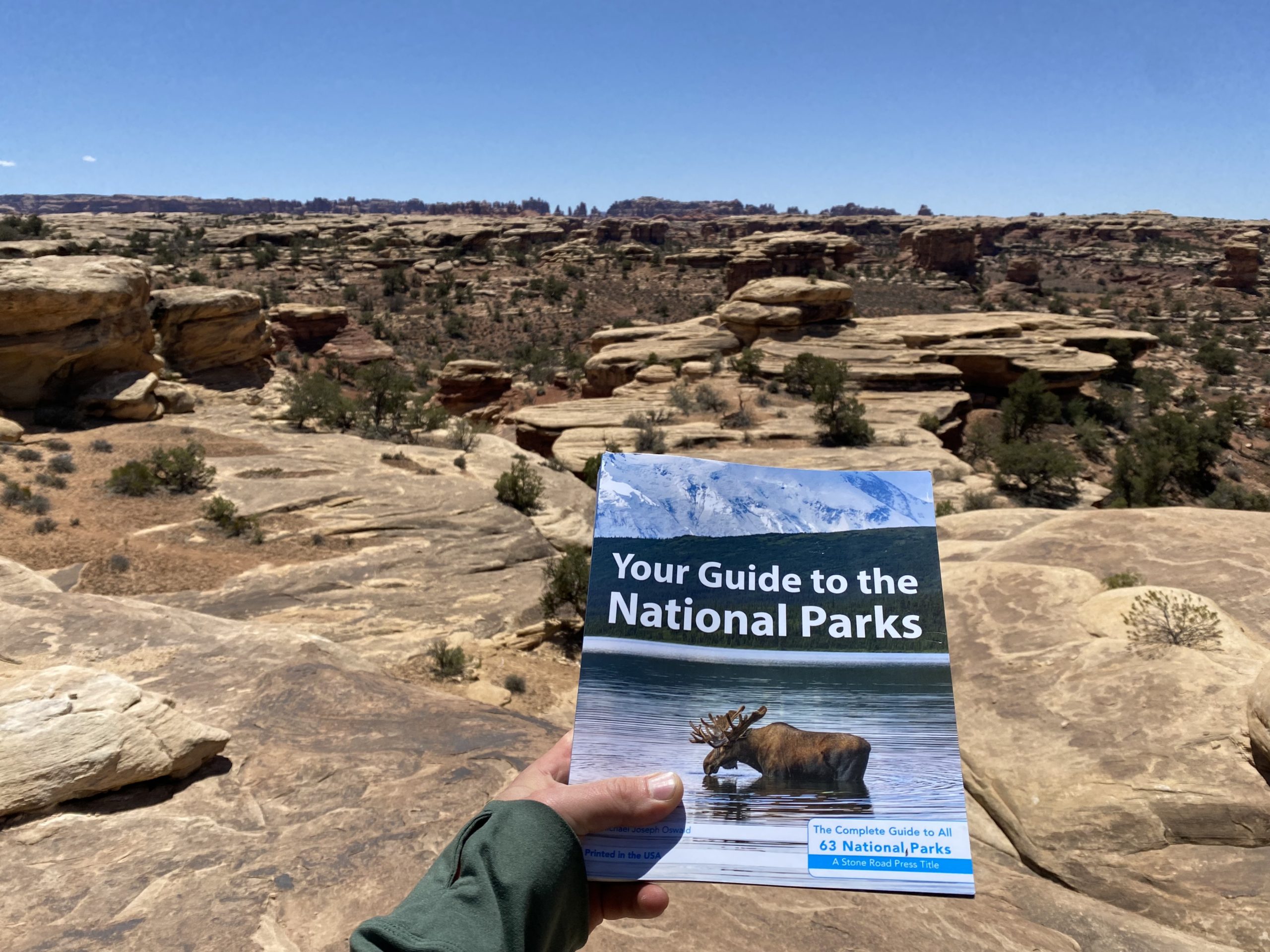 Your Guide to the National Parks by Michael Joseph Oswald is a powerful tool when it comes to planning a trip to any one of our nation's 63 national parks. It's got everything in there you'll need—everything. The smooth reading guidebook is the most put-together, well-thought-out collection of knowledge about U.S. National Parks I've encountered.
Oswald's guide is aesthetically pleasing with easy-to-use maps, stunning photography, and a meticulous treasure trove of detailed information about the parks and all they have to offer. It makes planning trips feel seamless and personal. The guide is written as though the author walked every hiking trail listed, visited every visitor center and historic site, and really followed his own heart in exploring the parks and writing this book. It's perfect for those following their own hearts in the pursuit of the outdoors and all the immensely diverse and beautiful wilderness the National Park Service maintains for you.
After studying the color-coded chapter of the book about Utah's National Parks, I decided the use its information to plan a trip to Canyonlands National Park, which I visited last week. The guide made it easy and within minutes I knew what I wanted to do after combing through the organized list of hiking trails listed with each of their lengths, ability levels, and route descriptions provided in a simple list. I chose Druid Arch.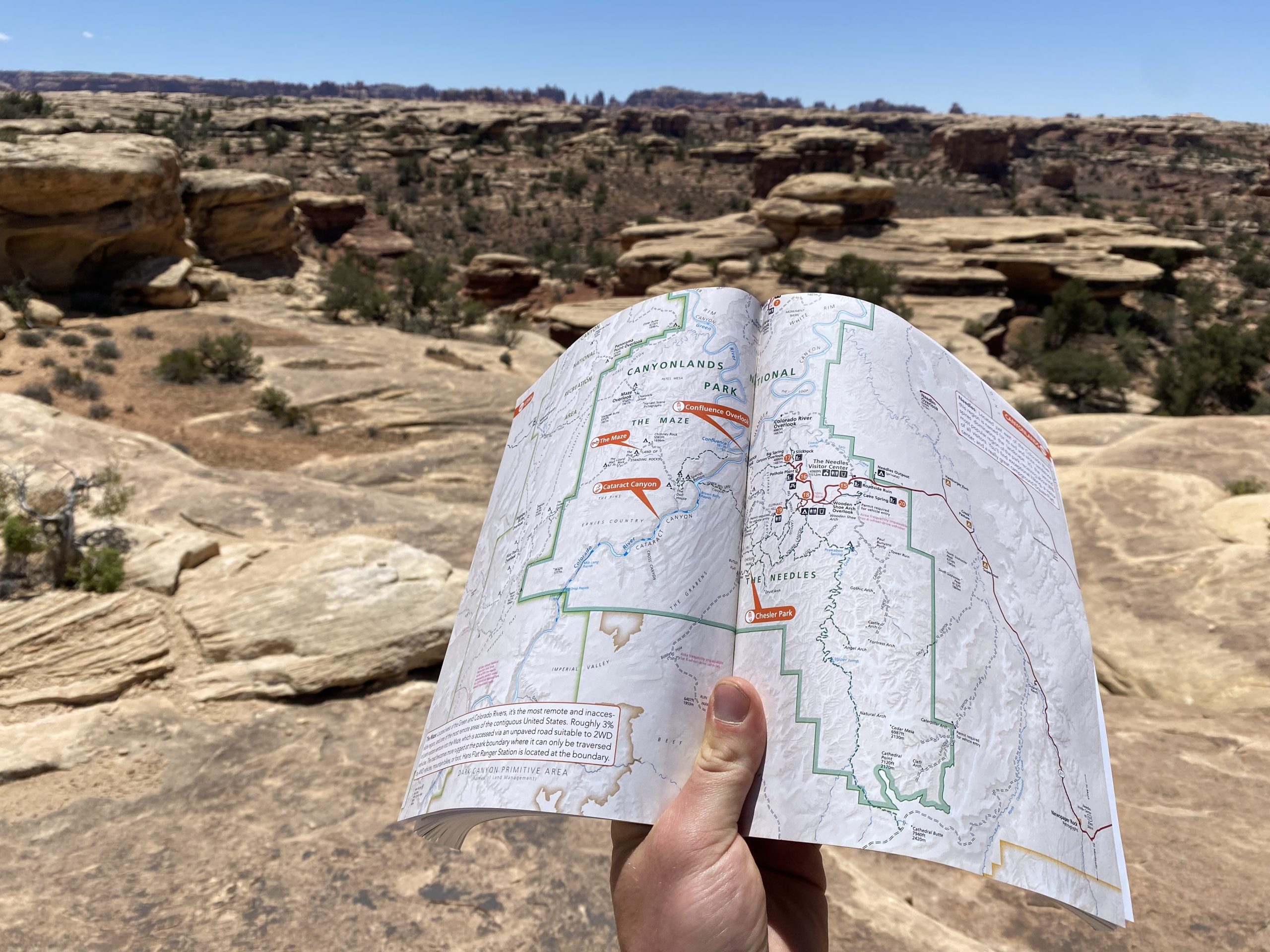 Druid Arch starts from the Elephant Hill Trailhead in the Needles District of Canyonlands National Park and is an 11-mile out-and-back trail that passes under red rock desert towers, follows along sandy, sandstone-walled washes, and ends with a scramble and ladder climb to the main arch viewing area. It is of the most alien of strolls I've ever taken anywhere, hiking in what felt like the desert-scape of a planet from a Star Wars movie. Because I had Your Guide to the National Parks, I knew exactly where to camp, how much it would cost, and exactly where to start the hike; I knew what permits I needed and what to expect in terms of weather, and I had precise maps showing me which roads to take and where all the trailheads were.
Because I had the book, I also knew everything else I could do in Canyonlands while I was there after I finished the hike, from horseback riding to stargazing, and then some, like how many visitors the park sees every year, the best time to visit, and a detailed description of the park and its history. Because I had this book, I didn't have to purchase a map of the park, even though it is still recommended to carry topographical maps provided by the parks when hiking—something I learned from reading this book. After about 5-10 minutes of reading, I had all the knowledge at hand to make a plan. And the plan worked—I had a remarkable time.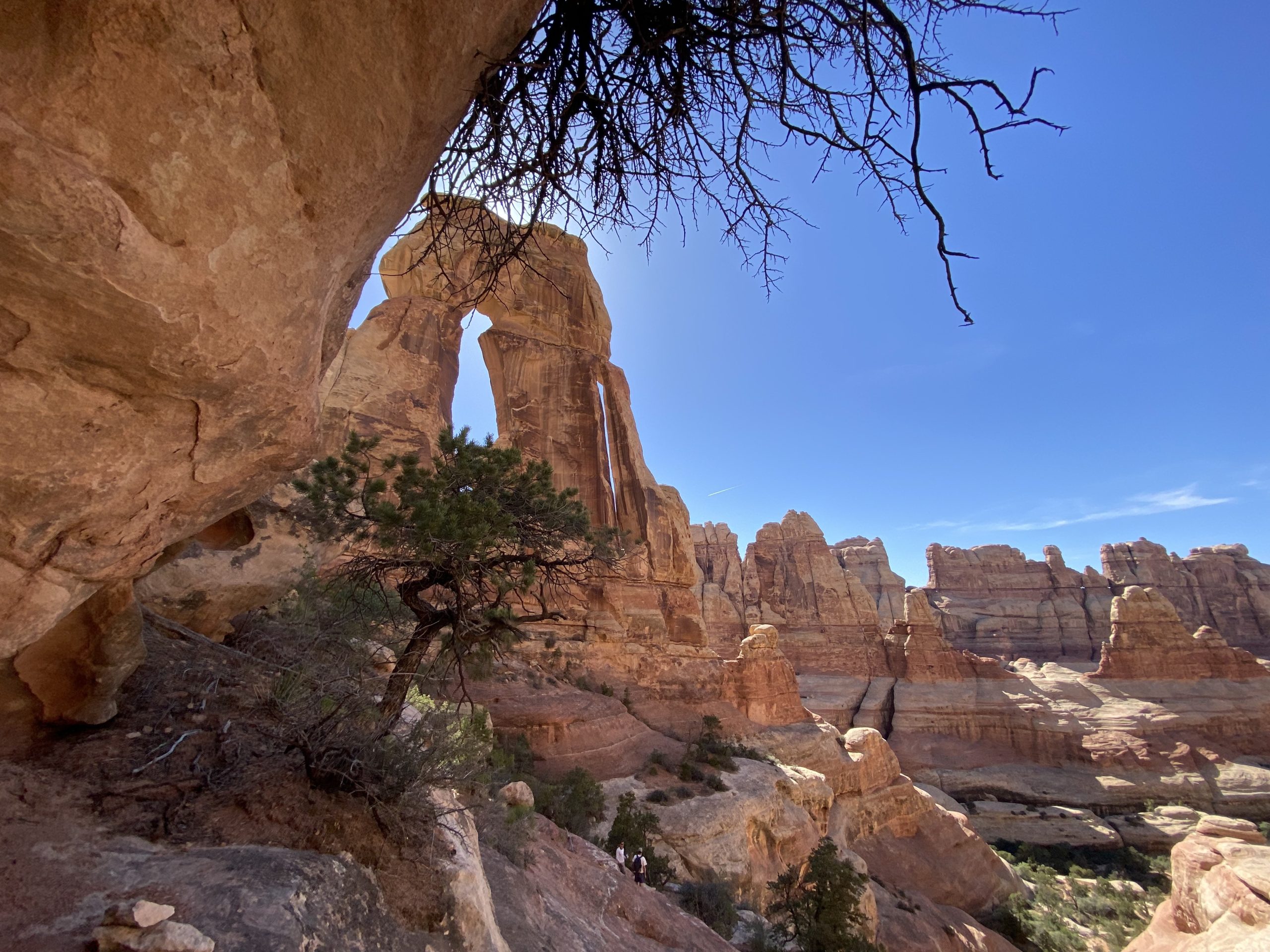 Another aspect of this book that's special and not found elsewhere is the section titled "Best of the Parks," which organizes all the National Parks based on what they are specifically good or known for when it comes to their unique sites and attractions. It even includes things they aren't good for, like which parks have the worst traffic. Some examples from the Best of the Parks section include:
Best trails
Best for hiking
Best for backpacking
Best for whitewater
Best for biking
Best for horseback riding
Best for waterfalls
Best for rock climbing
Best for beaches
Best for wildlife
Best for families
Best for couples
Best for culture
Worst for traffic
Most underrated
And much more…
After visiting Canyonlands and using this book to make bulletproof plans that ultimately maximized my trip experience, I'm already contemplating my next adventure to the next national park. It's nice to have all that information organized in one physical place I can thumb through with my fingers and I surely won't be heading to another park prior to consulting this guidebook—or even without it in my car when I get there.
Your Guide to the National Parks can be purchased on Amazon for $25.