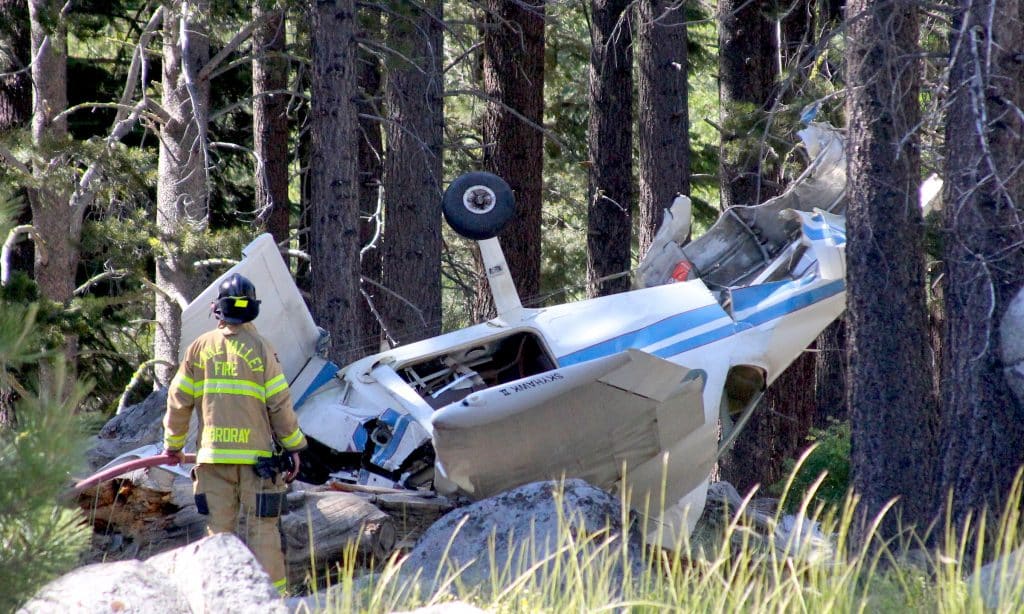 A small, single-engine plane crashed Tuesday afternoon in Meyers, California killing one person and injuring another. The injured person has been airlifted to a South Lake Tahoe area hospital. The person's condition is unknown.
The Sierra Sun reports that a Cessna Skyhawk crashed near Rainbow Road, off California State Route 89 near several homes. Several residents witnessed the crash. 
Lake Valley Fire Protection District, South Lake Tahoe Fire Rescue, and El Dorado Sheriff's Office responded to the scene and the one surviving passenger was flown to Renown Regional Medical Center in Reno for immediate medical care.