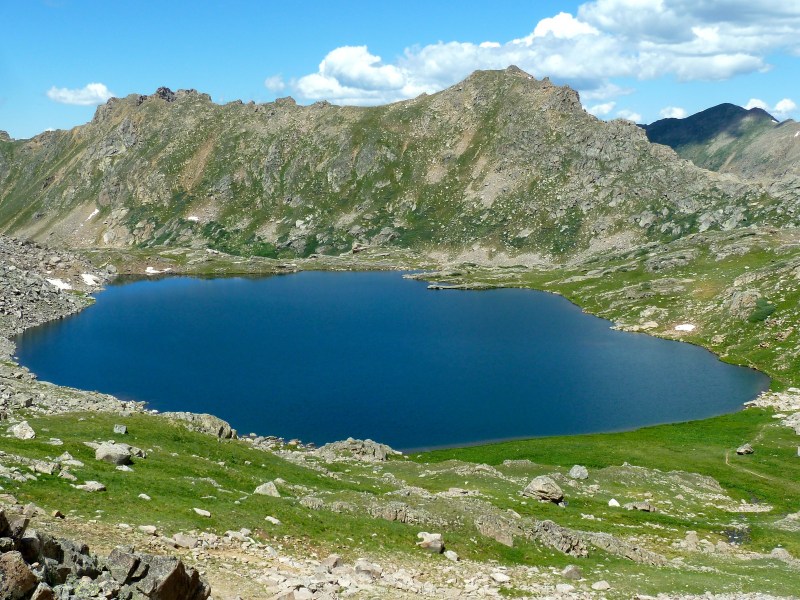 On Saturday, June 5, 2021, at approximately 4:45 pm, the Pitkin County Regional Emergency Dispatch Center received an SOS activation from two women in the area of Lost Man Lake who stated they were stranded in hazardous weather in difficult terrain. 
The Lost Man Trail is a moderately trafficked difficult hiking trail starting off Highway 82 just below Independence Pass east of Aspen, CO, located in the Hunter-Fryingpan Wilderness area in the White River National Forest.
After determining the two hikers were inadequately prepared for the hike and changing conditions, the Pitkin County Sheriff's Office requested the assistance of Mountain Rescue Aspen. The two hikers could not navigate the terrain with unpredictable terrain conditions and creek levels on the rise.
Over twenty members of Mountain Rescue Aspen entered the field and assisted the hikers. Additionally, three other Mountain Rescue Aspen members responded to the C.B. Cameron Rescue Center to help coordinate the rescue efforts.
Volunteer rescuers from Mountain Rescue Aspen brought in gear, clothing, food, and water. The two hikers, with the assistance of rescuers, then hiked out to Lower Lost Man. All rescuers were out of the field by 2:00 am.
The Pitkin County Sheriff's Office and Mountain Rescue Aspen would like to remind hikers to plan their trips accordingly with the seasons and changing conditions. Always be prepared for the unexpected, remember the importance of dressing appropriately for the weather and terrain, and turn around if you are not prepared for the conditions. Temperatures and weather conditions in Colorado can change quickly.
Lost Man Lake is an alpine lake in Pitkin County, Colorado, United States, located high in the Sawatch Range in the Hunter-Fryingpan Wilderness of White River National Forest. The lake is accessible via the Lost Man Loop Trail from State Highway 82 west of Independence Pass. The lake is over a pass and north of Independence Lake and northeast of Geissler Mountain.