On July 21 and 22, 6-year-old Samuel and his father, Joe Baker, sent Yosemite's iconic Lost Arrow Spire. Sam and his dad opted to climb "The Tip", a 5.7 C2 route that is described on Mountain Project as having "Tremendous exposure".
The pair took two days to send the route and spent a cold blustery night in a portaledge 2700 feet above the valley floor. During the day, they endured 100+ degree heat.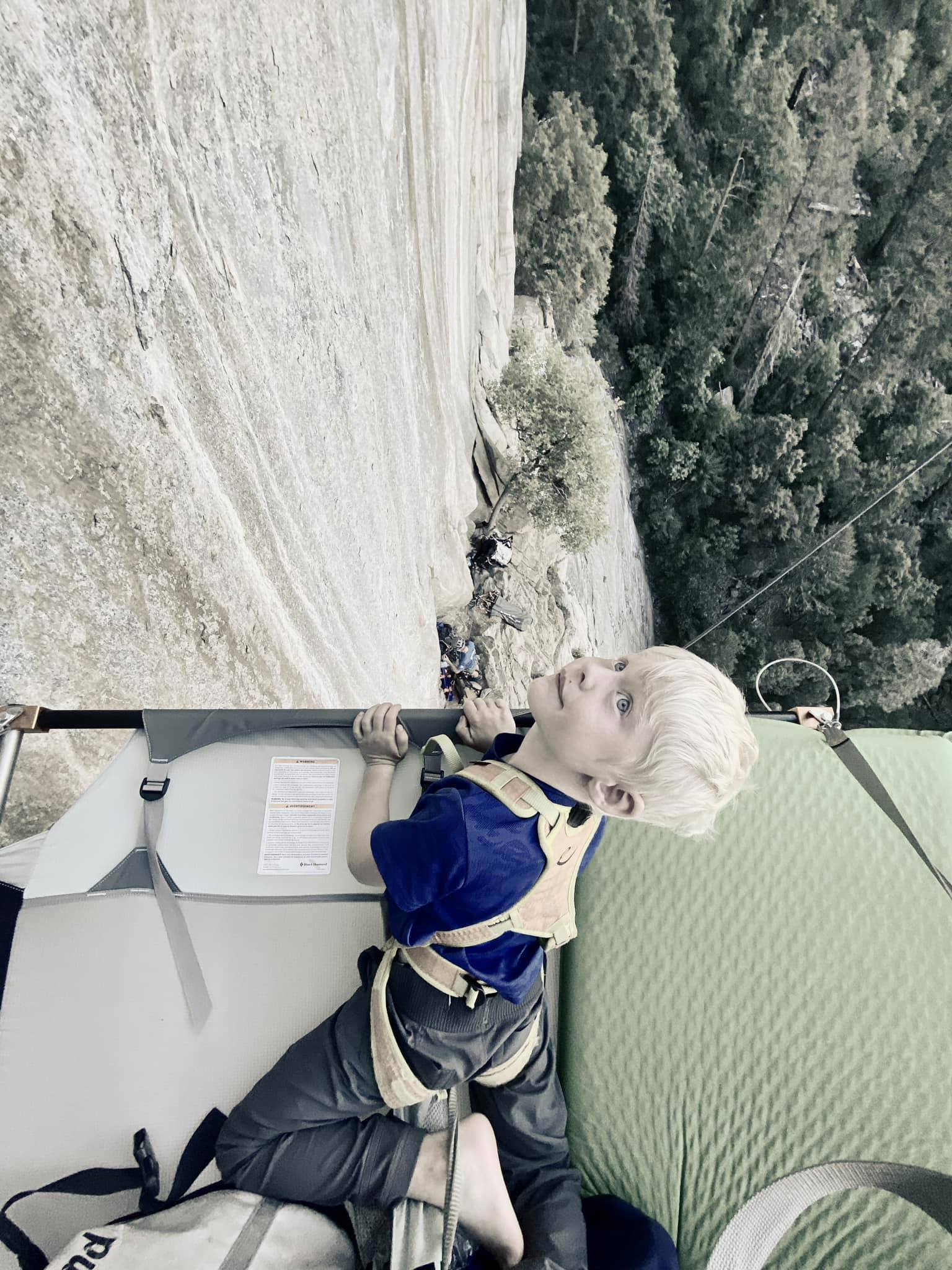 Sam is one of the youngest to ever summit the Lost Arrow Spire. His name will go down in the history books of Yosemite climbing next to the likes of Tommy Caldwell, who also climbed the route when he was 6 years old. While the ascent is certainly an impressive feat, this isn't Sam's first time climbing big walls. Last year, Samuel and his dad climbed the 11,000-foot Pingora Peak in the Wind River Range of Wyoming.
Sam initially started climbing at age 3. His dad would take him out to climb really small boulders and Sam loved it. He quickly progressed to climbing much taller routes at Garden of the Gods in Colorado.
Now that Sam has acquired a taste for big wall climbing, he's hungry for more. He looks up to other youngsters such as Selah Schneiter, who climbed the Nose of El Capitan at the age of nine. Despite Sam's love for climbing, he's still just a normal kid who likes shooting his BB gun and flying his kite (which he flew while on the spire).
Sam's ascent is an incredible accomplishment and it might be a good idea to keep an eye on this kid as he grows older and continues to explore the world of big wall climbing.