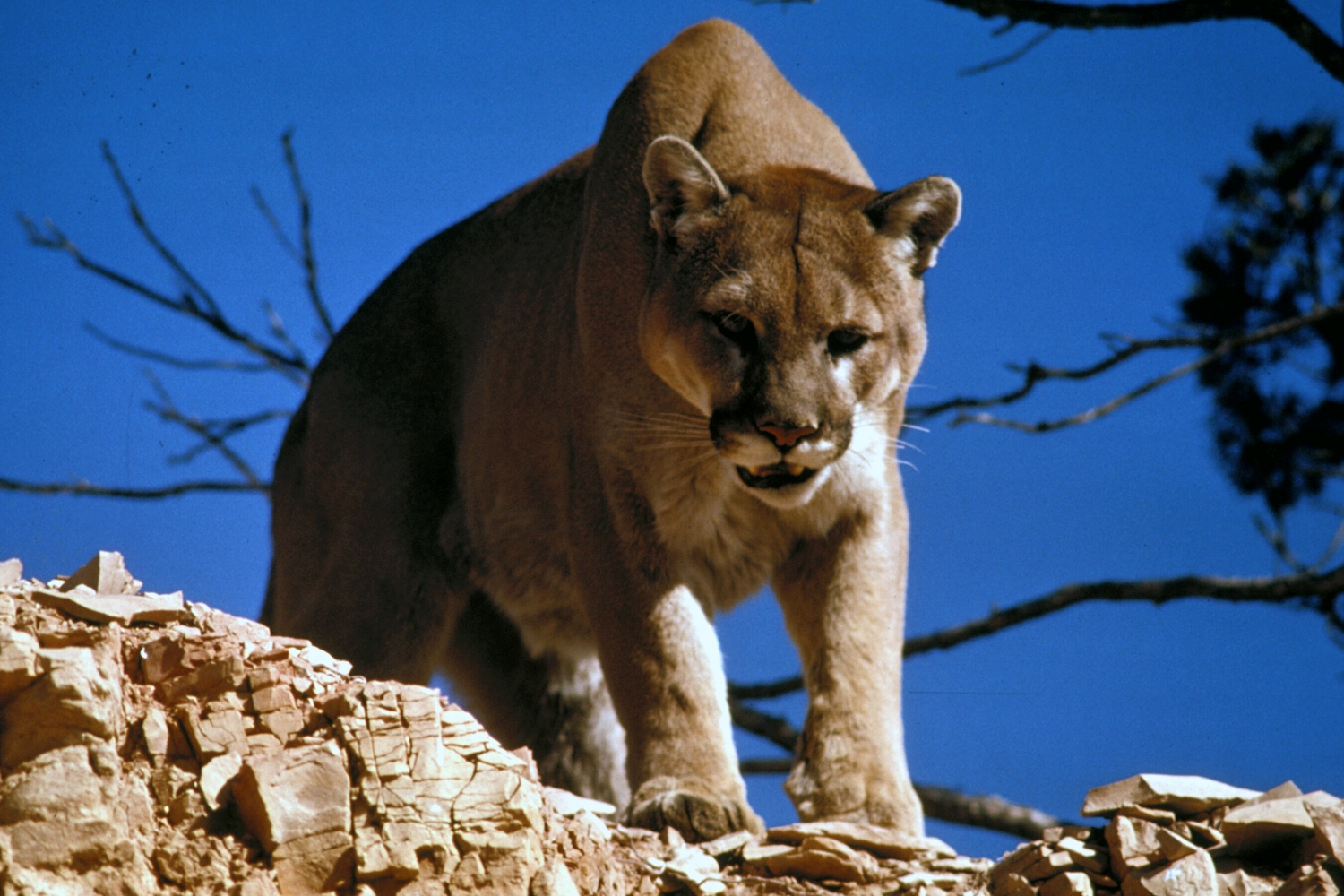 At 6:30 PM on Saturday, July 29, Olympic National Park was notified that an 8-year-old child was attacked by a cougar while camping at Lake Angeles, which is in the Heart O' the Hills area south of Port Angeles. The cougar casually abandoned its attack after being yelled and screamed at by the child's mother. Park personnel quickly responded, and once the child's medical condition was assessed and stabilized, the family was escorted back to the trailhead by park personnel. The child survived the attack with minor injuries and was taken to the local hospital for further evaluation. All remaining campers in the Lake Angeles area have been evacuated, and access to the Lake Angeles and Heather Park areas are closed to the public until further notice.
"Due to the extreme nature of this incident, we are closing the Lake Angeles area and several trails in the vicinity. Out of an abundance of caution, the Lake Angeles Trail, Heather Park Trail, Switchback Trail, and the entire Klahhane Ridge Trail are closed until further notice."

– Olympic National Park Wildlife Biologist, Tom Kay
At 5:00 AM on July 30, park law enforcement and wildlife personnel specializing in cougar tracking were dispatched to the cougar's last known point at Lake Angeles. If the cougar is located, it will be euthanized and removed from the park for a necropsy. This may provide clues as to why the animal attacked since cougars are rarely seen, and attacks on humans are extraordinarily rare. Olympic National Park has extensive protocols in place for wildlife observations, interactions, and attacks, and the lethal removal of this cougar is in line with these protocols.
The entirety of Olympic National Park is considered cougar territory, and it is important for visitors to be prepared for an encounter. It is recommended that visitors not hike or jog alone and to keep children within sight and close to adults. Leave pets at home and be alert to your surroundings when hiking. If you meet a cougar, it is important not to run because it could trigger the cougar's attack instinct. Instead, people should group together, appear as large as possible, keep eyes on the animal, make lots of noise, and shout loudly. Throwing rocks or objects at the cougar is also recommended.
A total of 126 cougar attacks, 27 of which were fatal, have been documented in North America in the past 100 years. Fatal cougar attacks are extremely rare and occur much less frequently than fatal snake bites, fatal lightning strikes, or fatal bee stings. Children are particularly vulnerable. The majority of the child victims listed here were not accompanied by adults.
As with many predators, a cougar may attack if cornered, if a fleeing human stimulates their instinct to chase, or if a person "plays dead." Standing still, however, may cause the cougar to consider a person easy prey. Exaggerating the threat to the animal through intense eye contact, loud shouting, and any other action to appear larger and more menacing may make the animal retreat.
Humans are capable of fending off cougars, as adult humans are generally larger. It is even possible for humans to win a fight against a cougar, such as in the case of Travis Kauffman, who choked a juvenile cougar to death when attacked while jogging. Fighting back with sticks and rocks, or even bare hands, is often effective in persuading an attacking cougar to disengage.
For more information on how to respond to a cougar encounter, check here: Olympic National Park- Cougar Country
Lake Angeles is located in the Heart O' the Hills area of Olympic National Park. It is south of Port Angeles and near Hurricane Ridge: Heart O'the Hills Area Brochure – Olympic National Park.
According to Wikipedia, Olympic National Park is a United States national park located in the State of Washington, on the Olympic Peninsula. The park has four regions: the Pacific coastline, alpine areas, the west-side temperate rainforest, and the forests of the drier east side. Within the park, there are three distinct ecosystems, including a subalpine forest and wildflower meadow, a temperate forest, and the rugged Pacific coast.
President Theodore Roosevelt originally designated the park as Mount Olympus National Monument on March 2, 1909. The monument was re-designated as a national park by Congress and President Franklin D. Roosevelt on June 29, 1938. In 1976, Olympic National Park was designated by UNESCO as an International Biosphere Reserve and in 1981 as a World Heritage Site. In 1988, Congress designated 95 percent of the park (1,370 square miles (3,500 km2)) as the Olympic Wilderness, which was renamed Daniel J. Evans Wilderness in honor of Governor and U.S. Senator Daniel J. Evans in 2017.[10] During his tenure in the Senate, Evans co-sponsored the 1988 bill that created the state's wilderness areas. It is the largest wilderness area in Washington.