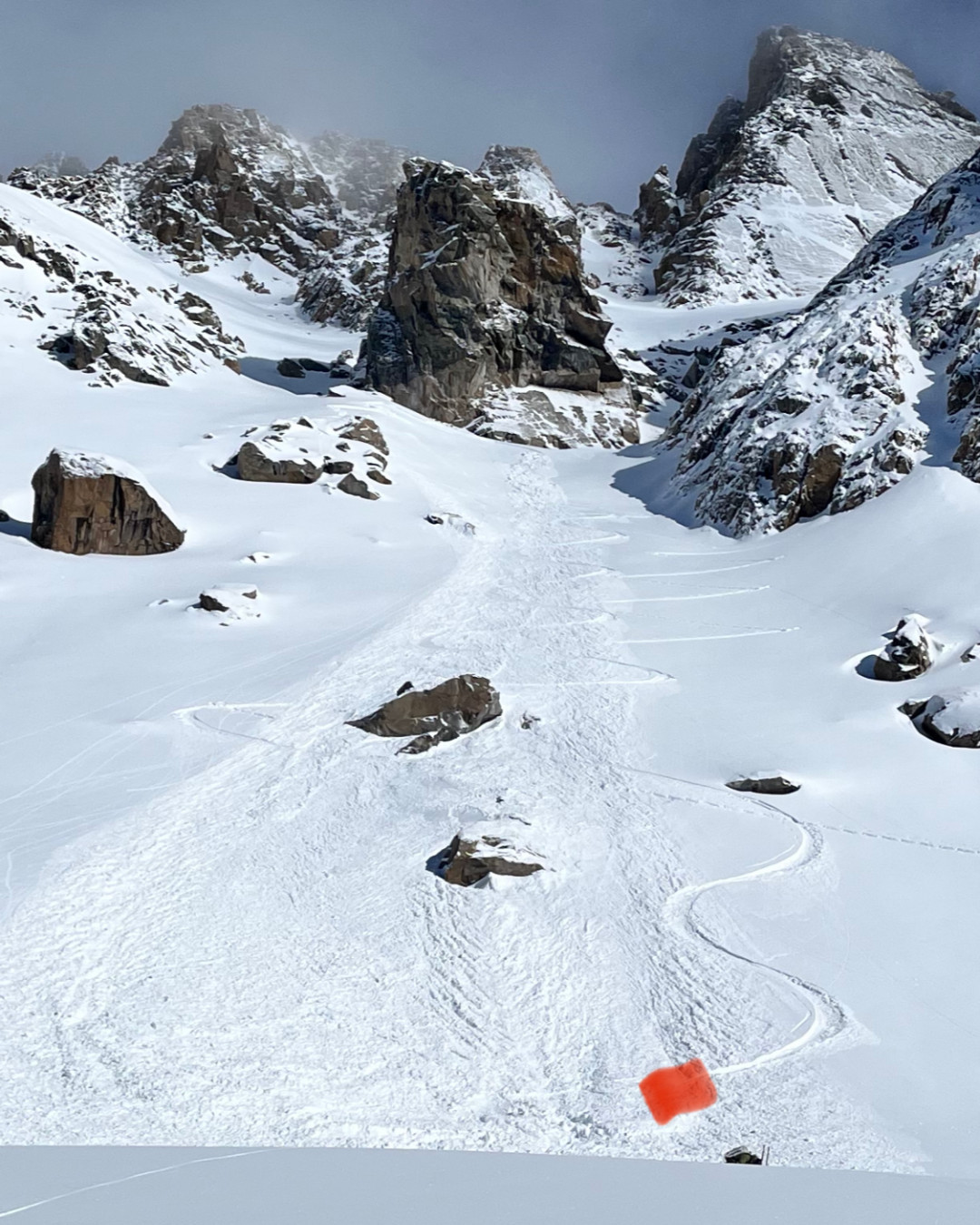 An avalanche partially buried a skier yesterday on Sawtooth Mountain near Goose Lake outside of Cooke City, Montana yesterday. Two skiers were ascending a technical slope when it released 12 inches deep and 90 feet wide, according to the Gallatin National Forest Avalanche Center.
One skier was buried, with his leg and hand sticking out of the snow. His partner managed to uncover his head in minutes and the buried skier was uninjured. The full account can be read below.
Skiers' account of the avalanche
This morning while ascending a line on Sawtooth Mountain (Lower Novocain) we triggered an avalanche (ASu-SS-R2-D2-O)  that caught and carried my partner an estimated 180M and partially buried him. His leg and hand were unburied and excavation of the head was done in less than 2 minutes of the incident. The avalanche only involved new snow from the last 48hrs and was triggered on a MF crust/facet combo 30cm down(formed 1/30/22). The avalanche was 30cm at its deepest and 20-30M wide and ran 250M. We were lucky to find both skis and poles a little ways downslope. No injuries were sustained.

We both agree that we were trying to outsmart the instability that was present on steeper S facing terrain and should have turned around much sooner, we were very lucky. There was 30+cm HST in favored areas and the high winds from 1/31/22 formed some sensitive windslabs in specific areas.